SABR Chicago chapter introduces new subreddit at Reddit.com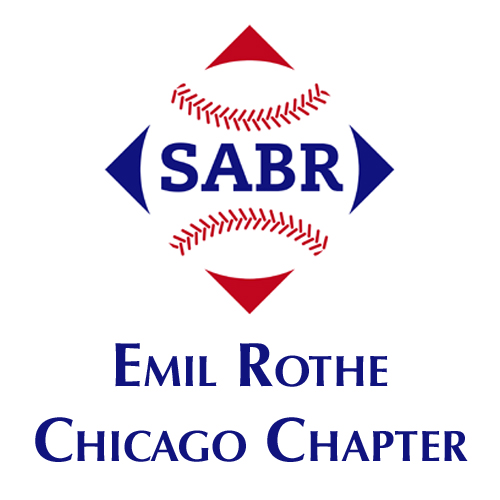 Introducing r/SABRChicago
SABR's Emil Rothe/Chicago Chapter now has its own subreddit! Reddit — the self-proclaimed front page of the Internet — allows members to post links, photos and text for sharing in that particular community.
Already a Redditor?
If you are already a Reddit user, you can find the chapter subreddit at www.reddit.com/r/SABRChicago/.
Please subscribe, share and comment on any articles, blogs, photos, book reviews, upcoming events and anything else that might be of interest to chapter members.
What the Heck is Reddit?
If you are new to Reddit, visit www.reddit.com/r/SABRChicago/ and follow these steps:
1. Click the "Sign Up" box – enter your email address and password to create an account.
2. Visit www.reddit.com/r/SABRChicago/ and hit the "Subscribe" button.
3. Review the "Beginner's Guide to Reddit" pinned at the top of the page.
4. Jump in with both feet: share links to articles, blogs, Tweets, or post photos. (Self-promotion is encouraged here!)
5. Take a look at posted topics; add comments or questions and voice your approval/disapproval with the voting buttons.
6. Make text posts to introduce yourself, share research, or ask questions.
7. Explore Reddit and subscribe to any of the thousands of other subreddits you are interested in! (For example, you will find links to the r/baseball, r/chicubs, r/whitesox, and r/ballparks subreddits in the sidebar on r/SABRChicago.)
Need Help?

If any SABR members have questions regarding Reddit, please feel free to email John Racanelli at j.racanelli@hotmail.com. We are a small community so there may not be too much daily traffic but be sure to check in periodically and contribute whenever you can!
For a list of other SABR chapters and committees active on social media, click here.
---
Originally published: August 22, 2018. Last Updated: August 22, 2018.
https://sabr.org/wp-content/uploads/2020/03/research-collection4_350x300.jpg
300
350
admin
/wp-content/uploads/2020/02/sabr_logo.png
admin
2018-08-22 17:38:09
2018-08-22 17:38:09
SABR Chicago chapter introduces new subreddit at Reddit.com