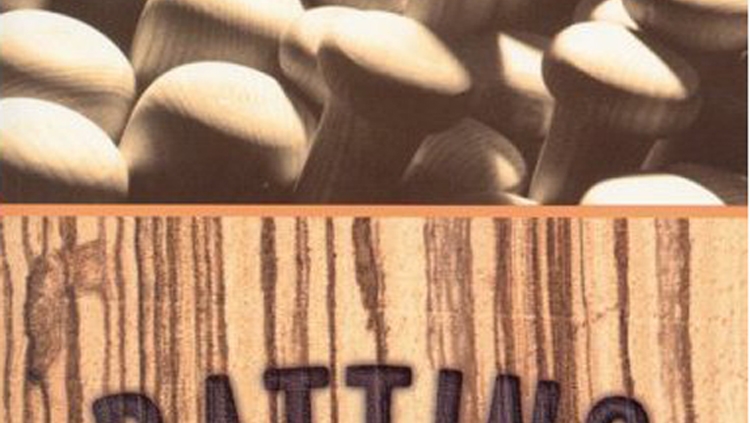 SABR Digital Library: "Batting" by F.C. Lane
Add a classic baseball book to your collection with the newest title in the SABR Digital Library: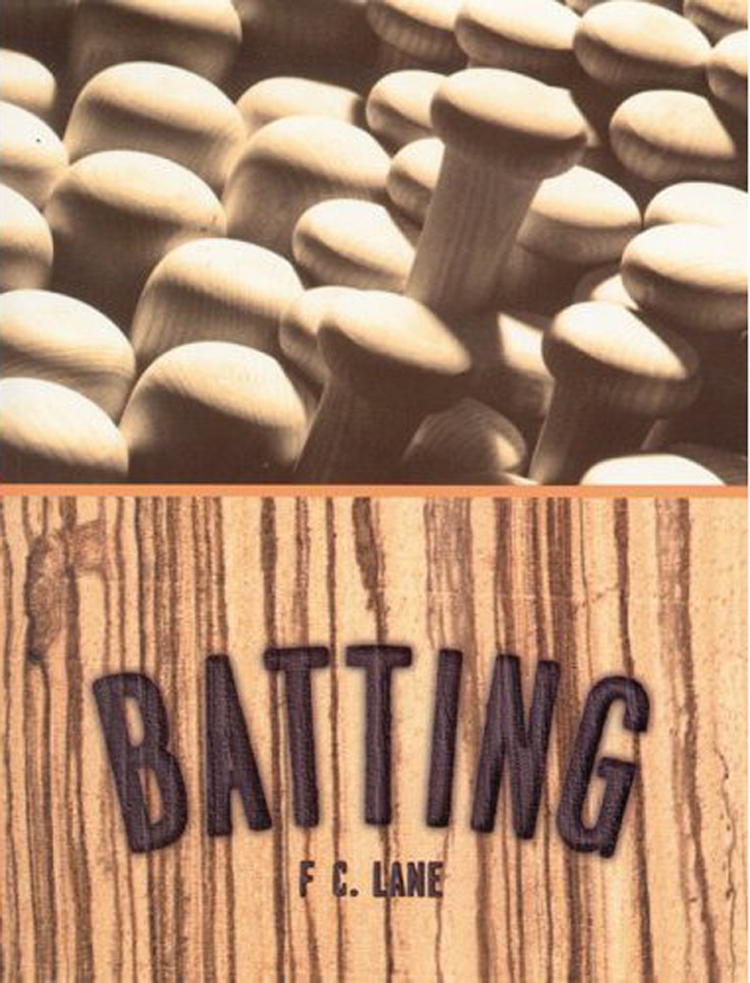 Batting
By F.C. Lane
ISBN (paperback): 978-0-91013786-7, $14.95
ISBN (e-book): 978-1-933599-46-5, $7.99
240 pages, 8.5″ x 11″
In 2012, SABR named F.C. Lane as an honoree of the Henry Chadwick Award, given to baseball's greatest researchers.
Lane (1896-1984) was the editor and a prolific writer for Baseball Magazine from 1912 through 1937, and then served as editor of the Little Red Book of Major League Baseball through 1948. The author of hundreds of editorials, interviews and articles about how the game was or should be played, Lane wrote forward-thinking pieces about, for example, how batting average could be misleading, opining that different batting outcomes should have different weights. It would be a few more generations before his wisdom began to win the day.
Lane authored several books in his day, but Batting was the only one on baseball. First printed in 1925 and republished by SABR as a paperback in 2001, Batting collects the wisdom and insights of over 250 hitters and baseball figures. Lane interviewed extensively and compiled tips and advice on everything from batting stances to beanballs. Legendary baseball figures such as Ty Cobb, Casey Stengel, Cy Young, Walter Johnson, Rogers Hornsby, and Babe Ruth reveal the secrets of such integral and interesting parts of the game as how to choose a bat, the ways to beat a slump, common baseball player superstitions, how to outguess the pitcher, even the best way to deal with unhappy fans and the press.
The e-book edition includes all the text of the original classic (along with accompanying advertisements), and the biographical introduction written by Frederick Ivor-Campbell for the 2001 paperback edition. The index of names by Leverett T. Smith Jr. is also included in the e-book edition, sans page numbers of course (e-books do not have fixed page lengths.)
SABR members, get this e-book for FREE!
Buy the book
About the SABR Digital Library

For 40 years, SABR and its members have led the way in publishing the best baseball historical and statistical research. Our publications program is shifting to take advantage of new methods of publishing. Not only will we continue to publish new books like CAN HE PLAY? A Look At Baseball Scouts and Their Profession (released in December 2011); OPENING FENWAY PARK IN STYLE: The 1912 World Champion Red Sox (released in May 2012); Red Sox Baseball in the Days of Ike and Elvis: The Red Sox of the 1950s (released in September 2012) and Detroit Tigers 1984: What A Start! What A Finish! (released in December 2012), which showcase the best efforts of SABR's members, chapters and committees, but new technology makes it possible for us to bring out-of-print titles like RUN, RABBIT, RUN: The Hilarious and Mostly True Tales of Rabbit Maranville (released in February 2012), GREAT HITTING PITCHERS (released in March 2012), and NINETEENTH CENTURY STARS (released in August 2012) back again. Books will be available in digital formats as well as paperbacks produced by "print on demand" (POD).
Stay tuned throughout the year for new (and old!) titles that we'll be adding to the SABR Digital Library. SABR members will get discounted rates for all Digital Library publications. If you're not a member, click here to join SABR.
To view all books in the SABR Digital Library, visit SABR.org/ebooks.
To learn more about SABR Publications, contact Publications Editor Cecilia Tan at ctan@sabr.org.
Having trouble downloading our e-books? To view PDF files on your computer, click here to download the free Adobe Reader software. Having trouble downloading e-books to your Kindle, Nook, Sony Reader or iPad? Click here for additional help.
---
Originally published: January 22, 2013. Last Updated: August 5, 2020.
https://sabr.org/wp-content/uploads/2013/01/Batting-750-wide-pixel.jpg
983
750
jpomrenke
/wp-content/uploads/2020/02/sabr_logo.png
jpomrenke
2013-01-22 07:00:00
2020-08-05 19:32:16
SABR Digital Library: "Batting" by F.C. Lane