SABR member David Block helps dedicate historic plaque of 1749 baseball game in England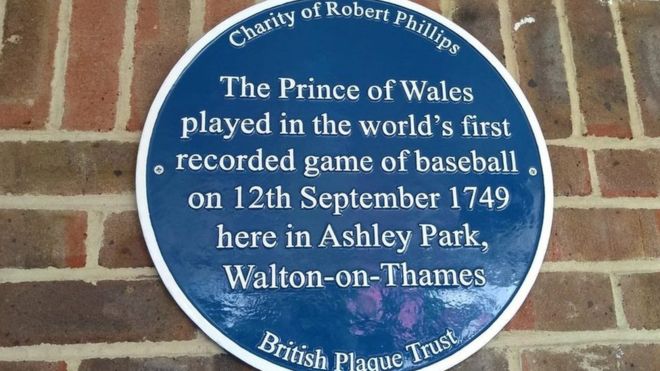 A historic plaque was unveiled on Sunday, July 7, 2019, in Surrey, England, to mark the world's first recorded baseball game.
The first documented game was played in 1749, in Ashley Park, Walton-on-Thames, on the estate belonging to the wife of Charles Sackville, Earl of Middlesex. The Earl played in the match along with his friend, Frederick, Prince of Wales, who was the son of George II.
A demonstration baseball game marked the unveiling of the plaque at the Walton Cricket Club in Ashley Park.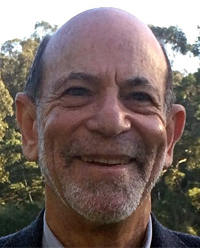 SABR member David Block, who originally discovered the game in 2013 and is the author of the new book Pastime Lost: The Humble, Original, and Now Completely Forgotten Game of English Baseball, spoke at the dedication ceremony last weekend.
"The town of Walton-on-Thames hosted a lovely, day-long baseball-themed event called 'Baseball's Coming Home' that was attended by several hundred people," Block wrote in a post on a SABR listserv dedicated to the early origins of baseball. "It included an exhibition baseball game with a PA announcer narrating the action and explaining the rules to the crowd as the game progressed. Lunch followed, then the unveiling, and then a 'celebrity' softball game. Oh, the whole thing kicked off with an ecumenical outdoor church service and the singing of the US and U.Knational anthems. The theme of the vicar's sermon was the return of the prodigal son, but I don't think he was talking about me.
"Persuading the event's planners to call the 1749 game the 'first recorded game' rather than 'the first ever baseball game' took a bit of doing on my part. Indeed, some of them harbor dreams of turning Walton into a sort of English version of Cooperstown (not that any of them have ever heard of Cooperstown). For now, they've begun a crowd funding campaign to raise 25,000 pounds to build a statue depicting Frederick, Prince of Wales, playing baseball."
Click here to view more photos of the ceremony at BBC.com.
Related links:
---
Originally published: July 9, 2019. Last Updated: July 9, 2019.
https://sabr.org/wp-content/uploads/2020/03/research-collection4_350x300.jpg
300
350
admin
/wp-content/uploads/2020/02/sabr_logo.png
admin
2019-07-09 00:42:41
2019-07-09 00:42:41
SABR member David Block helps dedicate historic plaque of 1749 baseball game in England