SABR member Lewis Pollis wins third annual Greg Spira Baseball Research Award
SABR member Lewis Pollis has been selected winner of the third annual Greg Spira Baseball Research Award. His winning entry not only grabbed the $1,000 first prize, it helped him graduate.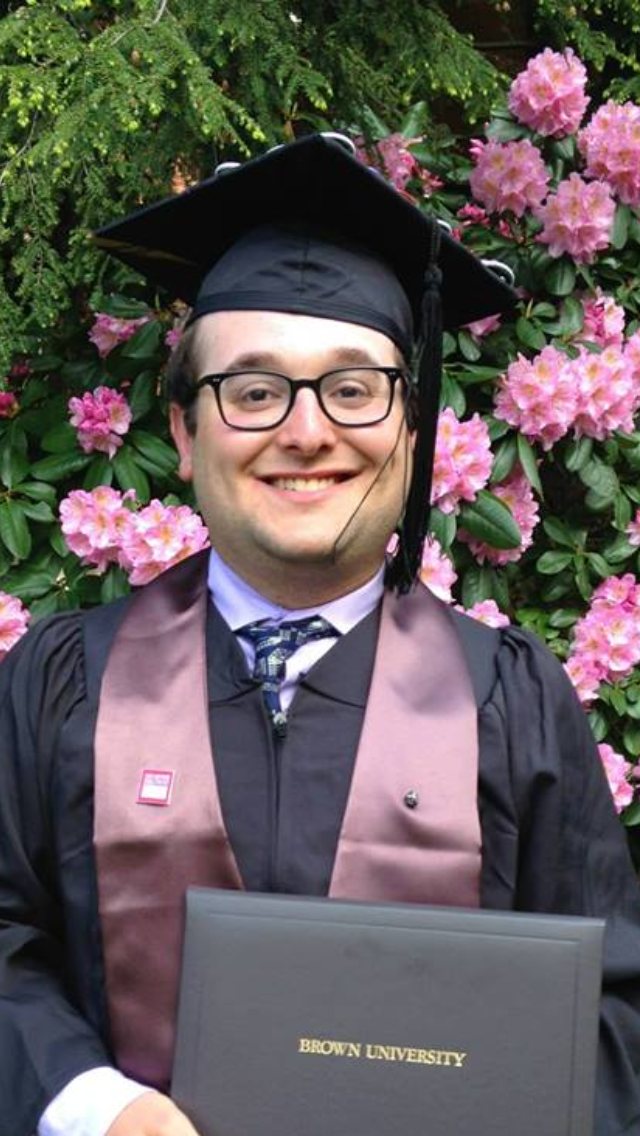 "If You Build It: Rethinking the Market for Major League Baseball Front Office Personnel," published at SABR.org, was his senior honors thesis in economics at Brown University, from which he graduated in 2014. Pollis used transaction data and random effects modeling to estimate the variation in player-investing skill at the general manager level.
Pollis's argued that those helping make the decisions on how to spend the big money in baseball are underpaid. As he put it, "I find that a single standard deviation of player-investing ability at the GM level (including the contributions of employees working under the GM) is worth nearly eight wins a year, which would have had a market value of $53 million in the 2013 free agent market. Given that the highest-paid executive in the game is paid less than $4 million, this suggests the existence of a massive inefficiency in the market for GMs."
Pollis has written for numerous publications, including ESPN Insider, Baseball Prospectus, and Beyond the Box Score. He re-launched the Cleveland Indians fan site on the FanSided.com Sports Network, calling it Wahoo's on First. He gave up the blog to join the Indians as a baseball analytics intern. He later served as a baseball operations intern for the Cincinnati Reds. Pollis was the recipient of the Yoseloff Scholarship to attend the SABR Analytics Conference in 2013 and won a SABR Analytics Conference Research Award that year for Contemporary Commentary for his Beyond the Box Score piece entitled, "Did Hall of Fame's Founders Want Voters to Judge with Their Eyes?"
"It is a tremendous honor and privilege to receive this award," Pollis said after receiving news of winning the Greg Spira Award. "Thank you to the awards committee and to everyone who has helped and supported me in my research. I regret that I did not know Greg personally, but like anyone in my generation of sabermetricians I would not be where I am today if not for trailblazers like him."
Cee Angi's profile of Vin Scully, "We've Been Friends Long Enough, You'll Understand," took the $200 second prize. The piece appeared as a Longform feature at SB Nation, where she is a featured baseball contributor. Her work has also appeared at Deadspin, The Classical, CBS Chicago, Baseball Prospectus, and The Platoon Advantage, among other sites.
SABR member Rob Arthur's "Analytic Value of the Crack of the Bat" won the $100 third prize. It appeared on Baseball Prospectus. The article compared sounds made by the crack of the bat—harder hits producing higher frequencies. He is a contributor at FiveThirtyEight.
Given in recognition of the best published article, paper, or book containing original baseball research by a person 30 years old or younger, the winners were announced today, April 27, which would have been Greg Spira's 46th birthday. Spira, a longtime SABR member, was the founder of the annual Internet Baseball Awards (IBA) in 1991, now maintained by Baseball Prospectus. Spira was also an early adopter and a pioneer in using the Internet to advance baseball analysis, particularly via Usenet's groundbreaking rec.sport.baseball group and via BaseballProspectus.com.
Spira later contributed to many sports books as a researcher, writer, and editor, including the ESPN Baseball Encyclopedia, the ESPN Pro Football Encyclopedia, Total Baseball, and annual periodicals about the Mets. A lifelong and passionate Mets fan, Spira died on December 28, 2011 in his native New York City.
Pieces eligible for consideration for the Spira Award included those published on the World Wide Web, in e-books, and in print, as well as academic dissertations and presentations at conferences. Entries needed to display innovative analysis or reasoning to be considered.
The judges who evaluated the submissions for the Spira Award were a mix of baseball writers and researchers who knew and respected Greg Spira and his work. The panel included Sean Lahman, Gary Gillette, Matthew Silverman, Claudia Perry, Rod Nelson, Carl Rosin, Stuart Shea, and Greg's brother, Jonathan Spira.
All three 2015 winners are invited to serve as judges for the 2016 Spira Award. Past first prize winners were Ben Lindbergh (2014) and Trent McCotter (2013).
---
Originally published: April 27, 2015. Last Updated: April 27, 2015.
https://h2j7w4j4.stackpathcdn.com/wp-content/uploads/2015/04/PollisLewis.png
1136
640
jpomrenke
/wp-content/uploads/2020/02/sabr_logo.png
jpomrenke
2015-04-27 12:15:23
2015-04-27 12:15:23
SABR member Lewis Pollis wins third annual Greg Spira Baseball Research Award