SABR Sacramento chapter renamed to honor Dusty Baker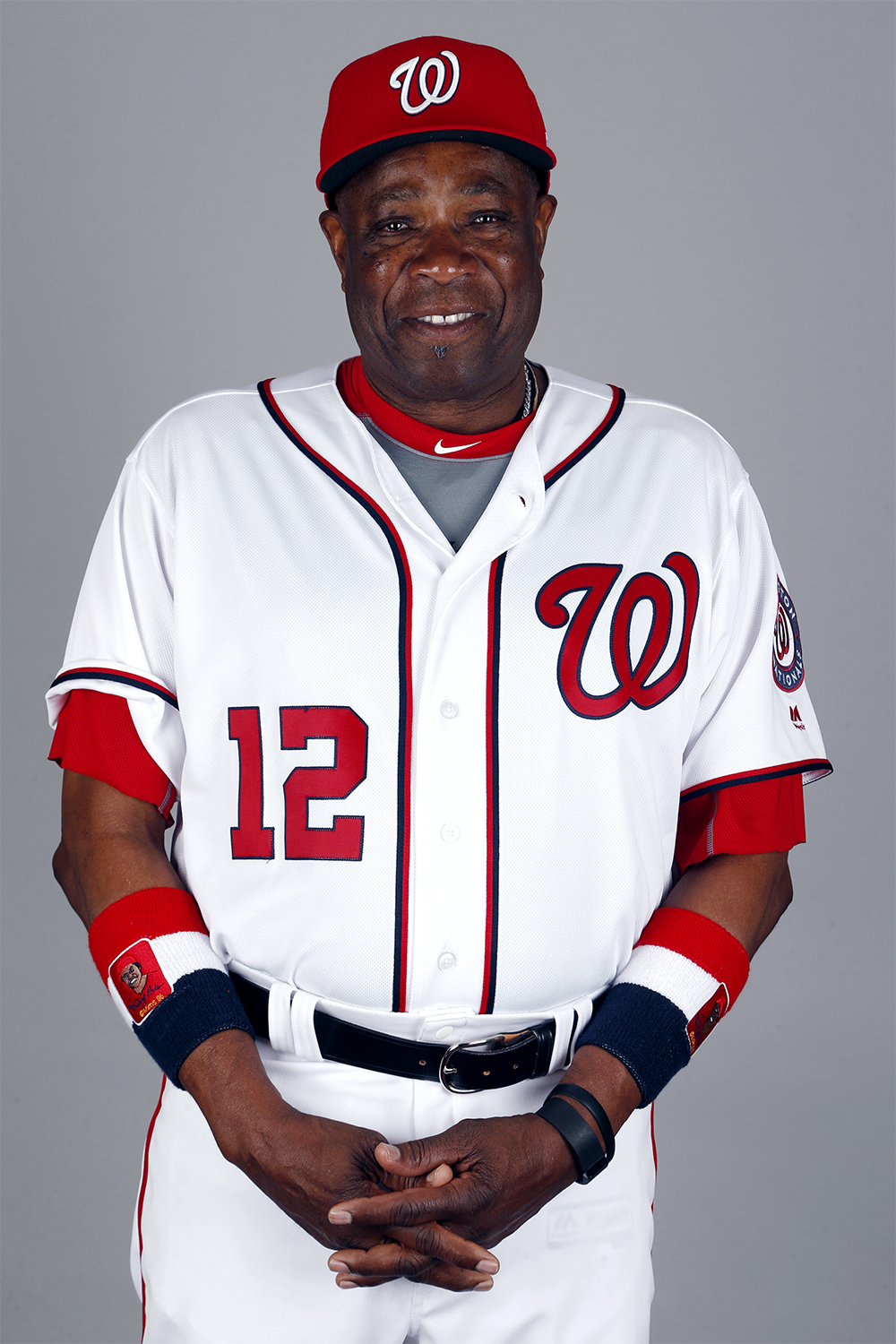 SABR's regional chapter in Sacramento, California, has been renamed to honor Dusty Baker, the longtime major-league manager and former All-Star outfielder who grew up in the area.
Baker, now in his second season as manager of the Washington Nationals, was contacted recently to approve of the chapter's name change and he said he was honored by the gesture. The name change was announced by the chapter's Executive Steering Committee at its February 2017 meeting and approved by an email vote from the chapter membership
The Dusty Baker-Sacramento Chapter will hold its next meeting at noon on Saturday, June 10 at the Limelight Cafe on Alhambra Blvd. Guest speakers include Dennis Snelling, author of Lefty O'Doul: Baseball's Forgotten Ambassador, and former minor-league player and coach Harry Dunlop. All baseball fans are welcome. Click here for more details.
According to chapter co-chair Greg King, some members had expressed a desire to associate the Sacramento chapter with a specific baseball figure beyond the simple geographic locale used since the chapter formed in 1994. Other name suggestions in the past included Tony Freitas, John McNamara, Joe Marty, and Larry Bowa, but none of these gained wide acceptance. Baker was a natural choice. He attended local schools in Sacramento, where he was a multi-sport all-star, and he has been a permanent resident of the area for more than five decades. He has also lent his name to the Dusty Baker Baseball Camp for 34 years.
Not only did Baker have a successful career playing with the Atlanta Braves, Los Angeles Dodgers, San Francisco Giants, and Oakland A's for 19 seasons, but he has had an illustrious career as a big-league manager for the past two decades. He has been named National League Manager of the Year three times (1993, 1997, 2000) and won more than 1,800 games with the Giants, Chicago Cubs, Cincinnati Reds, and Nationals. Beyond the statistics amassed from a life in baseball, Baker has long shown himself to be a person of strong character, showing others mutual respect, good sportsmanship, and human decency.
For more information on SABR's 71 regional chapters, visit SABR.org/chapters.
---
Originally published: June 6, 2017. Last Updated: June 6, 2017.
https://sabr.org/wp-content/uploads/2020/03/research-collection4_350x300.jpg
300
350
admin
/wp-content/uploads/2020/02/sabr_logo.png
admin
2017-06-06 14:26:44
2017-06-06 14:26:44
SABR Sacramento chapter renamed to honor Dusty Baker