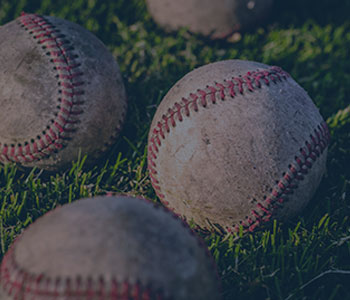 Schechter: George Van Haltren's overlooked greatness
From SABR member Gabriel Schechter at The National Pastime Museum on July 2, 2015:
For the sake of argument, let's say that Tim Raines never gets elected to the Hall of Fame. Jump forward a century or so to a handy baseball landmark, say the year 2130. Without the stamp of immortality conferred by induction into the Hall of Fame, Tim Raines is completely forgotten. Only scholars of the distant late-twentieth century even recognize the name. The savvy baseball fan recalls Rickey Henderson as the leadoff batter from that era worth remembering. Nobody knows or cares that for most of the second half of the twentieth century, Raines was a long-term star as a leadoff man, overshadowed only by the more prolific Henderson.

That is precisely the fate of George Van Haltren, whose heyday was 120 years ago. Pause a moment to ponder how little you know about him. A month ago, I knew he was a good hitter, a speedy outfielder, and a star on the pre-McGraw New York Giants, and that was about it. I chose him as a research subject because of my growing interest in players who excelled as both pitchers and hitters.

As always, I learned much more about the man and his accomplishments than I anticipated. Most of all, I learned that he was the Tim Raines of his time. He would be universally regarded as the greatest leadoff man of his era if not for "Sliding Billy" Hamilton, the prototype for "The Man of Steal" Henderson. Hamilton, who put up gaudier numbers than Van Haltren, made it to Cooperstown while Van Haltren took the long, lonely road to obscurity.
Read the full article here: http://www.thenationalpastimemuseum.com/article/george-van-haltrens-overlooked-greatness
---
Originally published: July 2, 2015. Last Updated: July 2, 2015.
https://sabr.org/wp-content/uploads/2020/03/research-collection4_350x300.jpg
300
350
jpomrenke
/wp-content/uploads/2020/02/sabr_logo.png
jpomrenke
2015-07-02 20:50:34
2015-07-02 20:50:34
Schechter: George Van Haltren's overlooked greatness