Seamheads.com updates Negro Leagues Database with 1938 Negro National League stats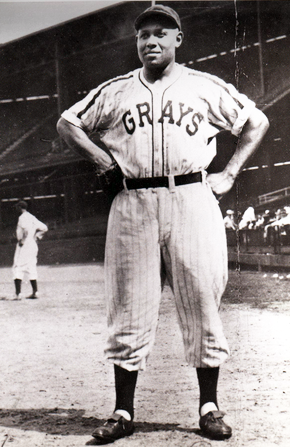 We're pleased to pass along this update from SABR member Gary Ashwill at Seamheads.com on January 25, 2016:
In 1938 the Homestead Grays solidified their dominance of the Negro National League. Winning both halves at a trot, Cumberland Posey's powerhouse team had essentially killed off interest in the league by September. At the end of the season a playoff scheme involving the top four teams was introduced, but the Grays pulled their team off the field partway through the first game and refused to participate any further, calling the whole enterprise into doubt. The Elite Giants were the eventual winners, but by then almost nobody was paying attention, and the Grays have always been considered the 1938 champions.

The Grays were led by Buck Leonard, who in the games we've recorded for the DB performed at a nearly superhuman level, hitting .460/.526/.800. Ray Brown went 10-0 with a 2.13 ERA, while Edsall Walker also went undefeated (7-0, 2.93). Newspapers failed to print box scores for many games, so a huge chunk of 1938's Negro league history remains outside the DB, at least for now. In Zanesville, Ohio, on July 27, Josh Gibsonsmashed four home runs in a game against the Memphis Red Sox—but there was no box score. In the 32 NNL games that were recorded for him, Gibson got 7 homers, and hit .366/.462/.688.

Their nearest rivals, the Elite Giants, had spent the decade wandering from Nashville to Detroit to Columbus to Washington; in 1938 they finally found a permanent home, in Baltimore's Bugle Field. The core of the team still consisted of Bill Byrd (7-2, 3.72), Wild Bill Wright (.305), Shifty Jim West (.336/.408/.570), and Sammy T. Hughes (.333), with Biz Mackey (.288) providing veteran savvy, and the teenaged Roy Campanella gaining crucial experience as his backup.

The Philadelphia Stars improved under the leadership of another veteran player, Jud Wilson, their lineup graced by the second baseman Andrew "Pat" Patterson (.322/.398/.566), and their pitching staff led by Cream McHenry (6-1) and Ernie "Spoon" Carter (7-3). Slim Jones, who had once challenged Satchel Paige for the crown of best pitcher in black baseball, was now mostly a pinch-hitter and reserve first baseman, though he did come in as a reliever in a few games (0-2, 1.42). That winter Jones, who was battling alcoholism, would freeze to death on the streets of Baltimore.

The team that had nearly topped the Grays in 1937, the Newark Eagles, tumbled under .500 due to a raft of injuries, most damagingly to star pitcher Leon Day. Ray Dandridge (.373), Willie Wells (.353/.443/.559) and Mule Suttles(.323/.397/.600) still hit well, but it wasn't enough to overcome the team's pitching problems. The future Hall of Famer (and former Orange, N.J., high school star) Monte Irvin made his first appearance as a substitute shortstop for the Eagles, playing under the name "Jimmy Nelson" to protect his college eligibility.
Read the full update here: http://seamheads.com/2016/01/25/negro-leagues-db-update-1938-negro-national-league/
To view the award-winning Seamheads Negro Leagues Database, visit http://www.seamheads.com/NegroLgs/index.php
Related links:
---
Originally published: January 27, 2016. Last Updated: July 16, 2020.
https://sabr.org/wp-content/uploads/2020/03/research-collection4_350x300.jpg
300
350
jpomrenke
/wp-content/uploads/2020/02/sabr_logo.png
jpomrenke
2016-01-27 14:35:22
2020-07-16 16:57:38
Seamheads.com updates Negro Leagues Database with 1938 Negro National League stats