Seeking volunteers for MLB Team Employee Directory project
By Dan Levitt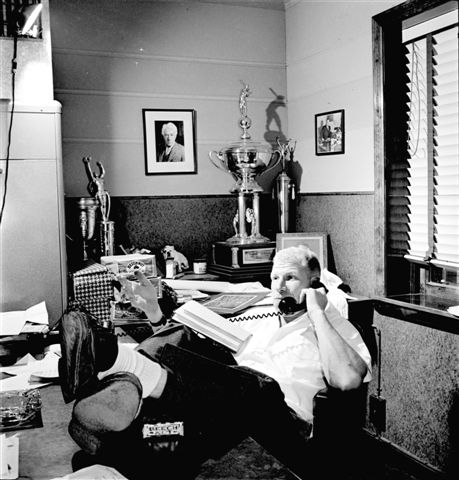 SABR's Business of Baseball Committee is seeking volunteers to help with a new project: building a historical database of Major League Baseball team employees. This is an exciting initiative that should give us a new lens into major-league front and back offices, from team owners to ticket sales.
To accomplish this project, we need volunteers to enter data from information sources, principally team media guides, into a spreadsheet. You do not need to have any of the sources — if you have interest in a particular team (or year), we will provide you the sources electronically. If you do have a source with the relevant information and would be willing to enter it into a spreadsheet, that would be terrific as well. We have a sample spreadsheet we will send showing the information we would like to include.
We currently have the following media guides we can share electronically, thanks to Sean Lahman:
All teams from 2011 to 2019
Baltimore, 1954–2010
Detroit, 1961–82 and 2008
Boston, 1941–2010
Arizona, 1998–2006, 2008-09
Miami, 2009–10
Minnesota, 1961-64, 1967
Several other teams for 2010
For all teams, we have access to hard copies of roughly three-fourths of the years between 1985 and 2009. We will upload photos of the relevant few pages from each guide if there is a specific team you'd like to work on. If you have a source or team directory not listed here and would like to contribute, please let us know.
We are also looking for a volunteer to help oversee this project and coordinate the process. If you are interested in this position, please let us know.
As we build the database we will be able to see the evolution of baseball employment over time and also create a record of the individuals who staffed them. This should be a valuable addition to our baseball knowledge. Please let us know if you might be willing to take on a few years of your favorite team or year.
Please contact Dan Levitt at dan@daniel-levitt.com with any questions, or to request a team or year to work on.
---
Originally published: July 29, 2019. Last Updated: June 18, 2020.
https://sabr.org/wp-content/uploads/2020/03/research-collection4_350x300.jpg
300
350
admin
/wp-content/uploads/2020/02/sabr_logo.png
admin
2019-07-29 00:29:05
2020-06-18 02:04:25
Seeking volunteers for MLB Team Employee Directory project