Smoky Joe Wood biography wins 2014 Seymour Medal
Smoky Joe Wood: The Biography of a Baseball Legend, written by Gerald C. Wood and published by the University of Nebraska Press, is the winner of the 2014 Dr. Harold and Dorothy Seymour Medal, which honors the best book of baseball history or biography published during the preceding calendar year.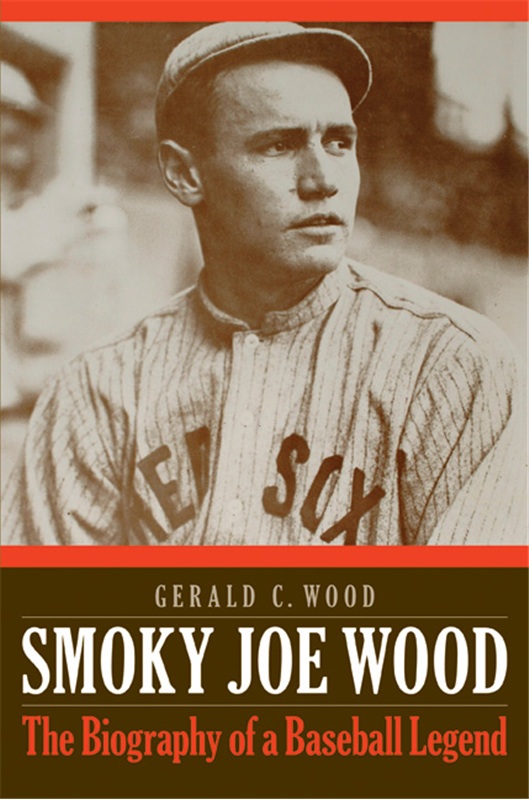 Gerald Wood, a retired English professor from New Market, Tennessee — and no relation to Smoky Joe Wood — will receive his award at the banquet of the 21st annual NINE Spring Training Conference on Saturday, March 15, 2014, at the DoubleTree by Hilton Hotel in Tempe, Arizona (formerly the Fiesta Inn and Resort.)
The banquet includes the Seymour Medal ceremony with Dorothy Seymour Mills, dinner and the NINE Keynote address by George Gmelch, a professor of anthropology at the University of San Francisco and the author of a dozen books, including several on baseball: In the Ballpark; Inside Pitch; and Baseball Without Borders. To register for the NINE conference, visit nineregistration.com.
"I'm very honored. This is quite a thrill," said Wood, a Distinguished Professor of English Emeritus at Carson-Newman College and co-author of Northsiders: Essays on the History and Culture of the Chicago Cubs.
---
---
The Seymour Medal Selection Committee of Morris Eckhouse (chair), Dick Beverage and Bob Hoie released the following statement:
The winner of the 2014 Seymour Medal is Smoky Joe Wood: The Biography of a Baseball Legend by Gerald C. Wood, published by University of Nebraska Press. Wood's life in baseball included one of its most legendary seasons when he was 34-5 with the 1912 World Champion Boston Red Sox, including his record-tying 16 consecutive victories and three more wins in the World Series. When arm trouble finished Wood as a pitcher, he reinvented himself in Cleveland as an outfielder and helped the Indians to a World Championship in 1920. Following 14 Major League seasons, he went on to guide Yale University as its baseball coach from 1922 through 1942.

The biography chronicles his life and colorful career in detail from his youth in Ouray, Colorado to his play as a Bloomer Girl and minor leaguer all the way to his receipt of the degree of Doctor of Humane Letters from Yale President (and later Commissioner of Major League Baseball) A. Bartlett Giamatti in 1985 when Wood was 95 years old.

Gerald Wood's thorough biography of Joe Wood is the result of extensive research and the use of numerous historical resources including archives, libraries, museums, historical societies, and personal interviews. The resulting book yields an important look into a long and unique baseball life.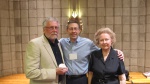 Wood said he strived to understand why Smoky Joe is still remembered when other great pitchers of his era, such as Hall of Fame teammate Stanley Coveleski, are mostly forgotten.
"Smoky Joe has a certain mystique," Wood said. "His name shows up in Field of Dreams, he appears in The Celebrant, he's in all these famous documents of American literature. And then you hear his name come up any time we tell the story about Herb Score, or Kerry Wood, pitchers who had a promising future but got injured. His name has survived where others haven't."
Smoky Joe Wood's legendary 1912 season, in which the 22-year-old fireballer tied Walter Johnson's record of 16 consecutive victories and then won three games for the Boston Red Sox in the World Series, was one of the most dominating performances in baseball history.
"What few people remember is, he could have won 26 in a row," Gerald Wood said. "He had another [nine-game winning] streak going on July 4, when he lost a game that the Red Sox gave away with three misplays, including one by Wood and one by Tris Speaker. After that was when he started his 16-game streak. … It was such an amazing, dominant year."
Joe Wood's loyal friendship with Speaker is a focus throughout the book. Gerald Wood said that Smoky Joe's re-invention as a productive outfielder with the Cleveland Indians under Speaker helps make his story stand out all these years later.
"There aren't many players who had careers like Joe," Wood said. "In later interviews, he wasn't a crybaby about it [his arm injuries]. His mind-set was, he had to find a way to make do in order to play ball, which is all that he knew how to do. He had a quiet courage about him … and clearly he had the ability to be a full-time position player. And when he had proven to himself that he could do all these things, he didn't have a deep personal need to keep it going. When the opportunity to get a regular income and security for his family came up [he was hired as the baseball coach at Yale University], it wasn't too hard for him to leave."
Gerald Wood gained unprecedented access to the extensive Wood family archives. The late Robert K. Wood, son of Smoky Joe and the caretaker of his father's legacy, recorded and collected numerous interviews with Smoky Joe in the late 1970s and early 1980s. The tapes were instrumental in helping to reconstruct Smoky Joe Wood's life on and off the field.
"Joe was really good at remembering the whole history of his family, especially his own father [John F. Wood], an eccentric figure who I found to be a little more interesting than Joe sometimes," Gerald Wood said. "I was talking to Bob [Wood] in his living room once about Joe receiving death threats in the 1912 World Series. He went in the other room and came back with the original letters. The family was so knowledgeable and open about the details of his life — what was on his mantel, how tight he was with money, how much he loved ice cream — and the more they shared, the more I felt like I got to know what he was like."
The other finalists for the 2014 Seymour Medal were:
The Baseball Trust: A History of Baseball's Antitrust Exemption, by Stuart Banner (Oxford University Press)
The Bird: The Life and Legacy of Mark Fidrych, by Doug Wilson (Thomas Dunne Books/St.Martin's Press)
Color Blind: The Forgotten Team That Broke Baseball's Color Line, by Tom Dunkel (Atlantic Monthly Press)
The Seymour Medal, named in honor of Dr. Harold Seymour and Mrs. Dorothy (Seymour) Mills, was first awarded by SABR in 1996. To be considered for the medal, a work must be the product of original research or analysis. The winning book shall significantly advance our knowledge of baseball and shall be characterized by understanding, factual accuracy, profound insight and distinguished writing.
To see a list of previous Seymour Medal winners, click here.
---
Originally published: January 28, 2014. Last Updated: April 4, 2022.
https://sabr.org/wp-content/uploads/2020/03/research-collection4_350x300.jpg
300
350
jpomrenke
/wp-content/uploads/2020/02/sabr_logo.png
jpomrenke
2014-01-28 17:57:39
2022-04-04 11:50:59
Smoky Joe Wood biography wins 2014 Seymour Medal