Strasberg's Quest: Deliver 50 Talks on Roger Maris This Year
MARCH 23, 2011 — The story of Andy Strasberg's lifelong friendship with Roger Maris has to be heard to be believed.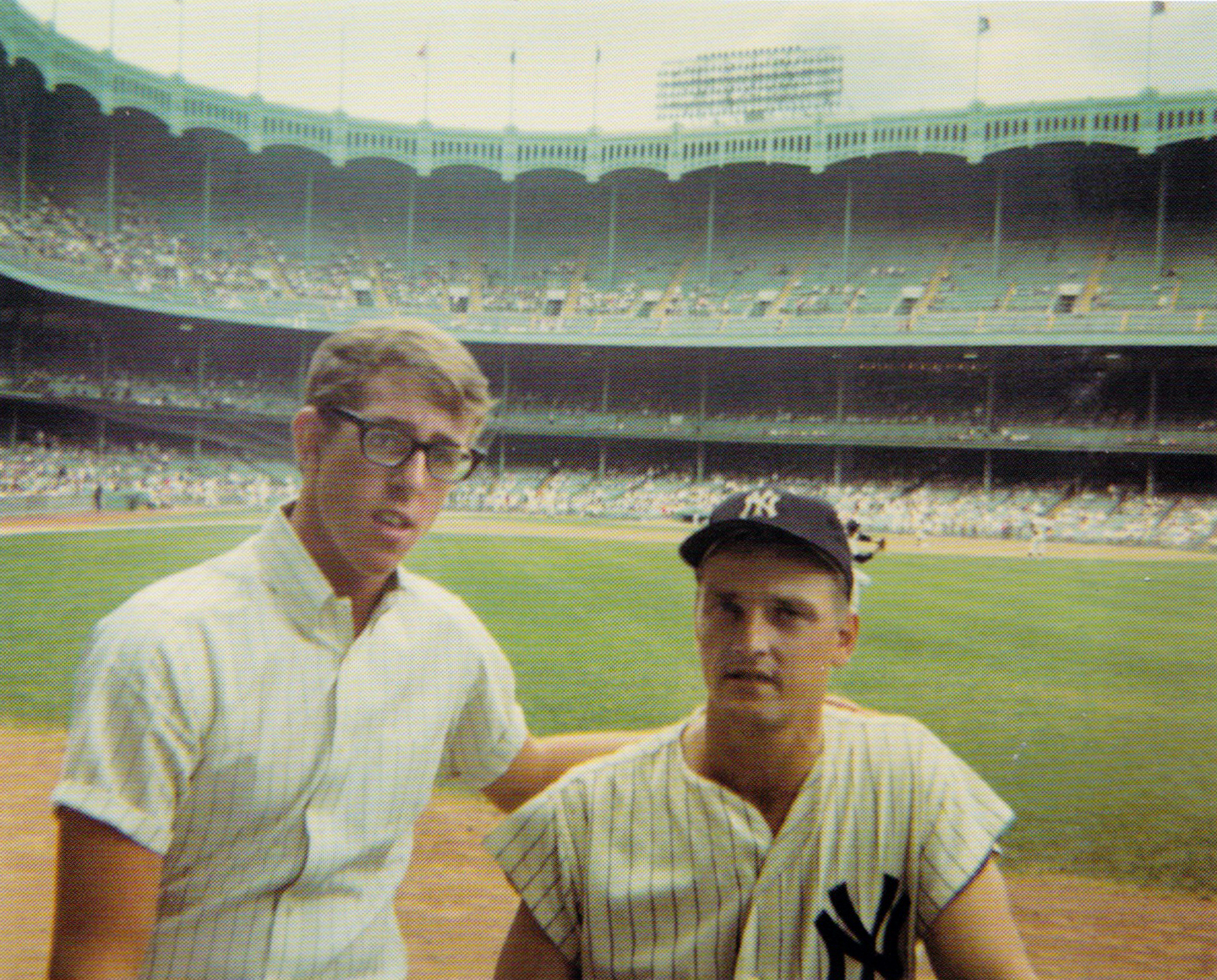 Which is good news for baseball fans in this year, the fiftieth anniversary of the New York Yankees slugger's record-breaking season in 1961, because Strasberg wants to tell the story — fifty times.
"This is important to me, to keep the memory of my childhood hero alive," said Strasberg, a San Diego Padres marketing executive for 22 years. "It's a unique and very unbelievable relationship. The twists and turns that it has taken …"
The longtime SABR member's story has been documented in Sports Illustrated, The Sporting News, The Wall Street Journal, Baseball Lives, Chicken Soup for the Baseball Soul and numerous other publications over the last four decades.
Strasberg grew up in the Bronx and, unlike many fans his age, idolized Maris — the polar opposite of his beloved teammate Mickey Mantle. As a teenager, Strasberg struck up a friendship at the ballpark with the reluctant superstar, passing notes to Maris in the parking lot and chatting with him before games. Maris once promised him a broken bat and delivered it after returning from a road trip to Anaheim; Strasberg still treasures the prized possession.
After Maris was traded to the St. Louis Cardinals, Strasberg — by that time a student at the University of Akron in Ohio — drove to Forbes Field to introduce his college buddies to his major league friend. They didn't believe him until Maris spotted him in the stands and yelled, "Andy Strasberg, what the hell are you doing in Pittsburgh?"
That day — May 9, 1967 — was a memorable one for them both.
In the sixth inning, Maris hit his first National League home run off the Pirates' Woodie Fryman. Astonishingly, Strasberg caught the ball in the right-field stands.
---
Audio clip: Hear Andy Strasberg talk of catching Roger Maris' first NL home run
Retrosheet: Click here for the Cardinals-Pirates box score from May 9, 1967
---
When Maris retired a year later, he called Strasberg "my most faithful fan." But their relationship didn't end there. They continued to exchange phone calls and Christmas cards until Maris' death in 1985. Strasberg traveled to Fargo, North Dakota, for the funeral and struck up a new friendship — with Roger's son, Randy. A few years later, Randy Maris and his wife, Fran, called Strasberg with a special request: They wanted Andy to be the godfather of their new baby boy, Andrew.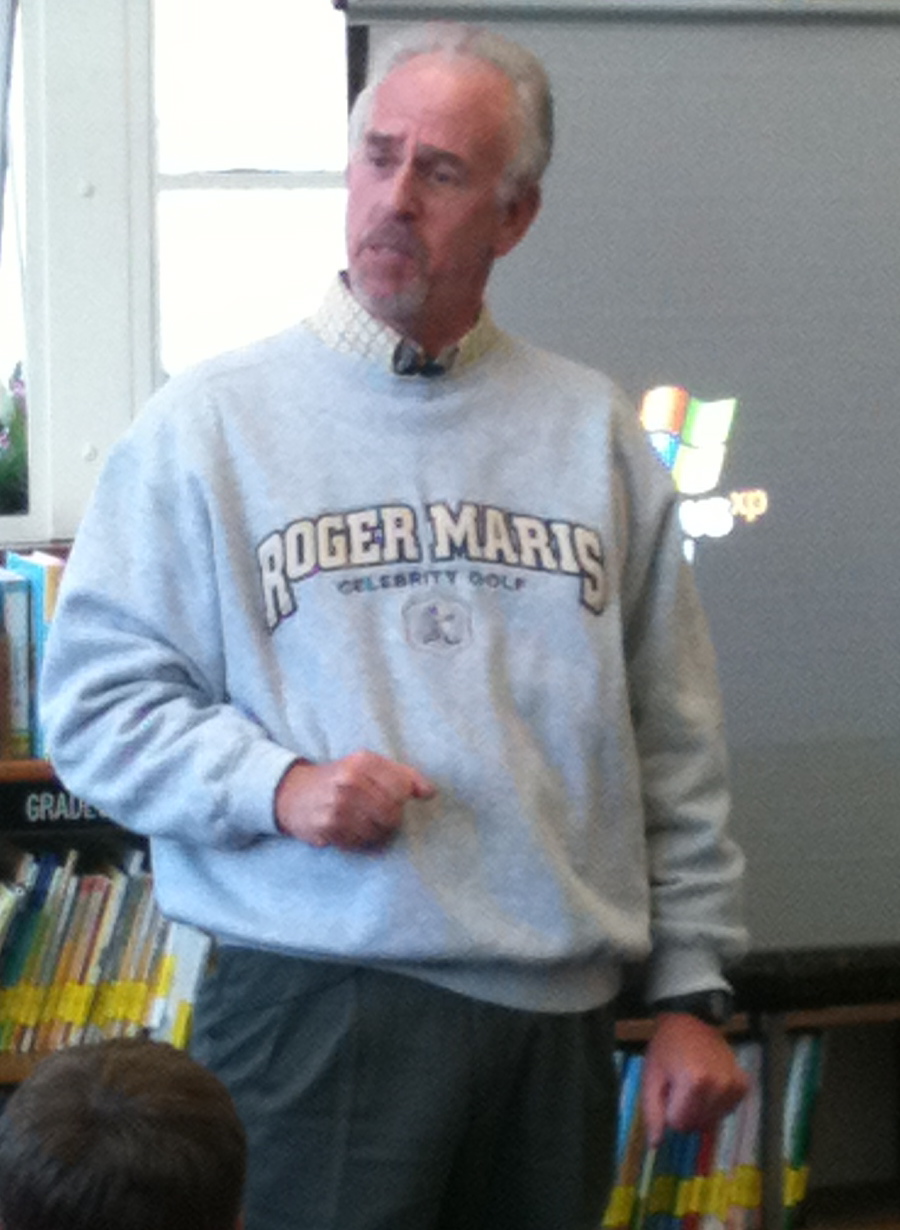 "Never in my wildest dreams did I think that my childhood hero … his grandson would be my godson, and my namesake," Strasberg told a crowd of about thirty people on March 16 at the Mission Hills branch library in San Diego, where he delivered his fifth presentation of the year.
Strasberg — who served as a consultant for Billy Crystal's award-winning 61* film and even made a cameo as the fan who shook Maris' hand on the field after his 61st home run, a scene he dramatically replayed in slow-motion to the audience in Mission Hills — hopes to tell his Roger Maris story fifty times in 2011.
He has appearances scheduled this month in Chula Vista, California (7 a.m. March 24, Chula Vista Rotary), and La Jolla, California (12 p.m. March 29, La Jolla Rotary).
He also spoke at a SABR Day gathering at the Louisville Slugger Museum on January 29 and a Houston/Larry Dierker Chapter meeting on February 24. (Read Bill McCurdy's recap here.)
If you would like to schedule Strasberg for a chapter meeting or another event this year, contact him at MyMarisStory@aol.com.
This story has been updated since it was originally published.
---
Originally published: March 23, 2011. Last Updated: March 23, 2011.
https://sabr.org/wp-content/uploads/2011/03/1966-Maris-Strasberg.jpg
1160
1440
jpomrenke
/wp-content/uploads/2020/02/sabr_logo.png
jpomrenke
2011-03-23 00:00:00
2011-03-23 00:00:00
Strasberg's Quest: Deliver 50 Talks on Roger Maris This Year