The Man in the MLB Logo: Not Killebrew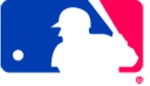 After hearing the news of Harmon Killebrew's death on May 17, many news articles repeated the claim that the Minnesota Twins great was the "silhouetted man" in the famous Major League Baseball logo.
On the SABR-L listserv Wednesday, SABR member Paul Lukas reposted his 2008 interview with the logo's designer, Jerry Dior, who debunked the myth that Killebrew was ever the source for the illustration. Here is an excerpt from that article:
You'd think something that happened only 40 years ago wouldn't be too difficult to document and verify, especially in the world of Major League Baseball, which tracks statistics back to the 1800s. But that appears to be the situation regarding baseball's silhouetted batter logo, whose background continues to confound.

A quick recap: Two weeks ago I ran a column about Jerry Dior, who appears to be the man who designed the logo in 1968 (MLB officials have declined to confirm* this, but all signs point to Dior). In an interview that appeared in that column, Dior debunked the persistent myth that the logo was based on a photo of Harmon Killebrew — a claim I've seen repeated everywhere from message boards to MLB game broadcasts. "It's not any specific person," Dior said. "I did a couple of variations based on [magazine] photographs I had. It was sort of composite of what I had in front of me."

After that column ran, several readers sent me notes insisting the logo was based on Killebrew. None of them provided any supporting evidence, so I didn't pay them much mind. But then I got a communiqué from baseball historian [and SABR member] Maxwell Kates, who checked in with the following:

"I spoke to Harmon Killebrew at an old-timers' dinner in Toronto a few years ago. I asked him about the logo controversy and he claimed that he was indeed the inspiration for the logo. He signed a 1963 Twins yearbook for me, and his image on the cover bears an uncanny resemblance to the MLB logo." …

The problem is that the yearbook image is hardly unique in this regard.
Read the full article here: http://sports.espn.go.com/espn/page2/story?page=lukas/081118
* In 2009, Major League Baseball did confirm that Dior had designed the logo.
---
Originally published: May 19, 2011. Last Updated: May 19, 2011.
https://sabr.org/wp-content/uploads/2020/03/research-collection4_350x300.jpg
300
350
jpomrenke
/wp-content/uploads/2020/02/sabr_logo.png
jpomrenke
2011-05-19 14:28:13
2011-05-19 14:28:13
The Man in the MLB Logo: Not Killebrew