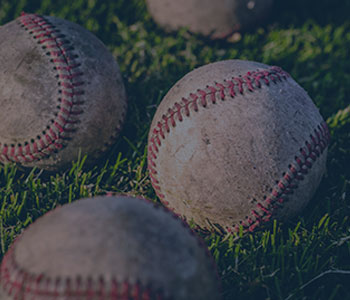 Young: Warren Cromartie and Jackie Robinson
From SABR member Bill Young at the Montreal Gazette on April 30, 2013:
Thank heaven for Warren Cromartie.

In an April made cruel by cold winds and meagre sunshine and as the batter-batter sounds of summer pass unheard, up he steps, the perfect antidote, talking baseball and pitching dreams.

These days, Cromartie – his friends call him Cro – has embarked on the Montreal Baseball Project, an initiative founded on the notion that, with a solid commitment of will and resources, there is no reason why major league baseball cannot return to the city.

He maintains, correctly, that baseball is fundamental to our history, ingrained in the psyche of this city and province and has even shaped our destiny.

Cromartie knows Montreal. He spent nine years here with the Expos during their heyday, from 1974-1983, and another in Quebec City before that.

Those were the halcyon days of Nos Amours, when the Expos outstripped even les Canadiens in popularity. He sees no reason why that same energy cannot be harnessed again.

Take your direction from the past, Cromartie seems to tell us. And he gives examples – of summers when the Expos ruled; or earlier, when the Montreal Royals were the class of minor league baseball; and 1946, the year the Royals' Jackie Robinson broke the game's immutable colour barrier and changed the face of baseball forever.
Read the full article here: http://offislandgazette.com/life/story/2013/04/29/bill-young-cro-and-jackie-2-baseball-pioneers/
---
Originally published: April 30, 2013. Last Updated: April 30, 2013.
https://sabr.org/wp-content/uploads/2020/03/research-collection4_350x300.jpg
300
350
jpomrenke
/wp-content/uploads/2020/02/sabr_logo.png
jpomrenke
2013-04-30 12:01:08
2013-04-30 12:01:08
Young: Warren Cromartie and Jackie Robinson