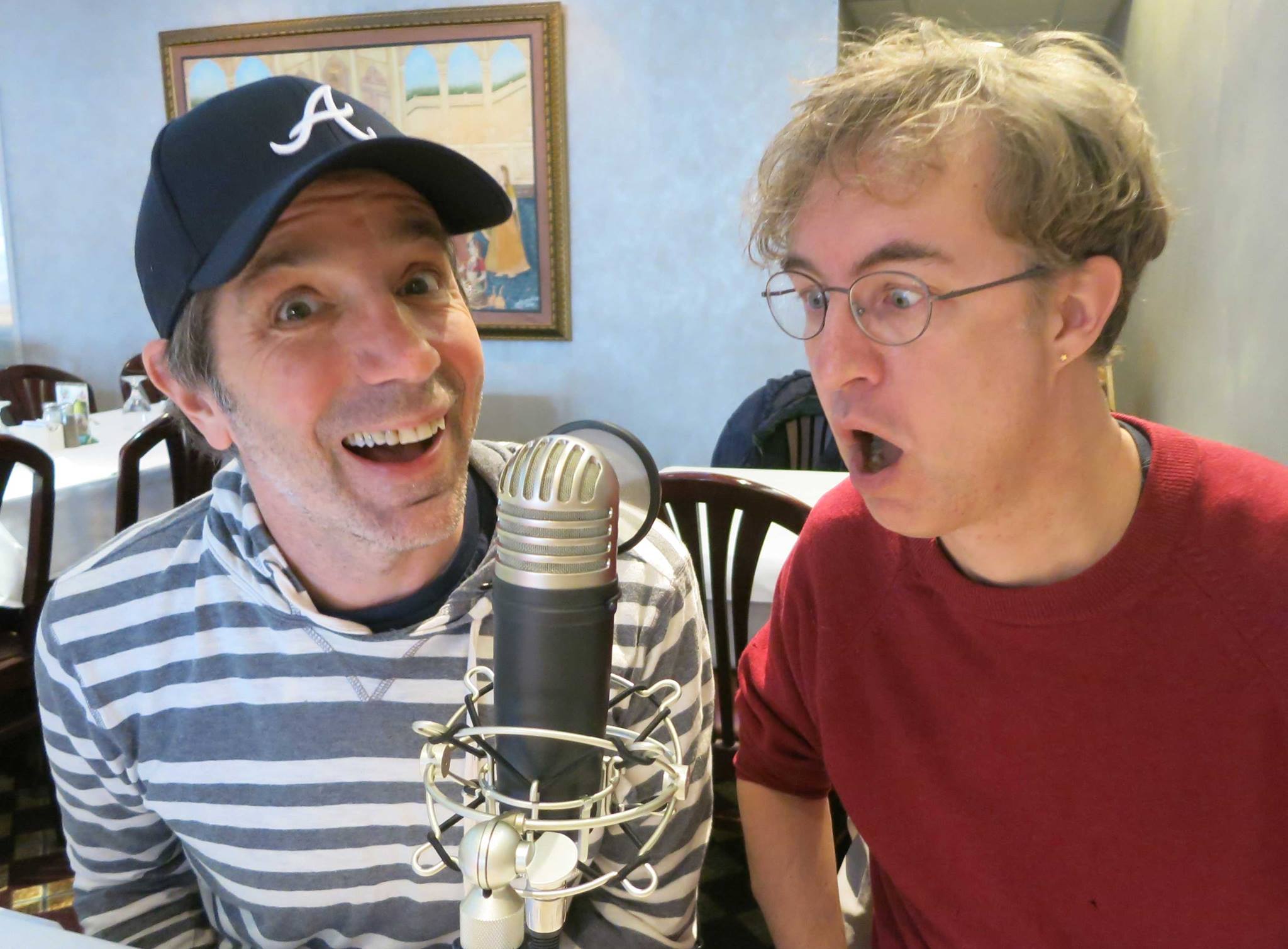 SABR's Baseball and the Media Committee welcomes you to The Baseball Buffet, our monthly roundtable podcast focusing on recent baseball events, the media's coverage of the national pastime, and more.
We will work our conversation in and around the luncheon buffet at Tiffin The Indian Kitchen on Devon Avenue in Chicago. Our buffet of baseball commentators-slash-diners includes: Andie Giafaglione, award-winning baseball photographer and former depth-of-fielder for the Chicago Cubs; Thom Henninger, Editor at Baseball Digest and author of Tony Oliva: The Life and Times of a Minnesota Twins Legend; Chuck Hildebrandt, two-time Doug Pappas Award winner and chair of SABR's Baseball and the Media Research Committee; Stuart Shea, author of Wrigley Field: The Long Life and Contentious Times of the Friendly Confines and Calling the Game: Baseball Broadcasting from 1920 to the Present. Your host is Jim Walker, author of Crack of the Bat: A History of Baseball on the Radio.
You can now listen to Baseball Buffet on your favorite podcast apps! Have every episode delivered each month fresh, hot and spicy, just the way you like it, on Apple Podcasts, Google Play, Stitcher, Spotify, and TuneIn. Just open your favorite podcast app, search for "Baseball Buffet" and subscribe today! Of course, you can always enjoy the show on your computer by visiting SoundCloud.com and searching for Baseball Buffet.

Each podcast runs about 20-25 minutes, a length which fits quite nicely as a quick listen into your own lunch schedule.
Catch up on recent episodes:
For more information, check out SABRmedia.org or The Baseball Buffet's Facebook group.