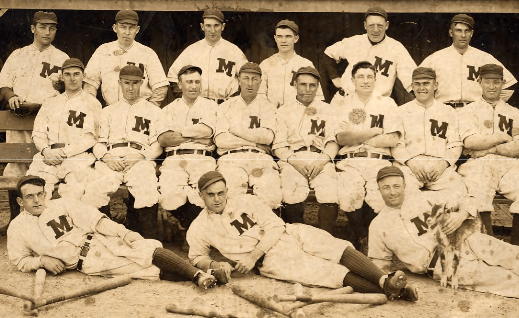 1902-1919 Milwaukee Brewers research files
---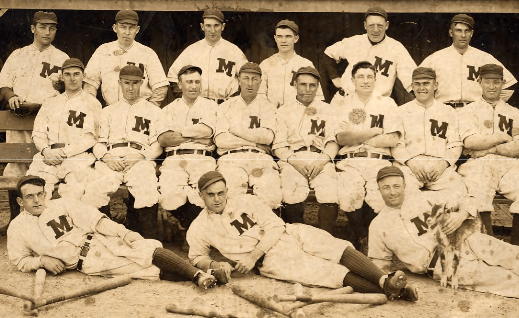 SABR member Dennis Pajot, an expert in the early history of Milwaukee baseball, has offered to share a series of manuscripts that he has prepared on the Milwaukee Brewers of the American Association.
These research files — one for each season — include more than 1,600 pages of original research on the Milwaukee Brewers from their beginnings in 1902 until the end of the Deadball Era in 1919. The Brewers rosters in those years included some of the most interesting characters in the game, including Hall of Famer Ray Schalk, his Black Sox teammate Happy Felsch, baseball clown Germany Schaefer, Olympic star Jim Thorpe, Cy Slapnicka (who later scouted Bob Feller), and manager Joe Cantillon (who later signed Walter Johnson.)
Also included is a manuscript of the 1913 Milwaukee Mollys of the Wisconsin-Illinois League, a farm club of the Brewers. Included in the 1902 and 1903 manuscripts is a history of the Milwaukee Creams of the Western League, managed by Hall of Famer Hugh Duffy.
Click here to access the Milwaukee Brewers research files

How to view the files: The link above will allow you to access a folder with 18 PDF files covering each Milwaukee Brewers season from 1902 to 1919. You can download them individually or together.

As these manuscripts were not intended for a wide publication, please excuse all typos. If you have any questions about the manuscripts, please contact Dennis Pajot at denpajot@sbcglobal.net.
Dennis adds the following note:
Please allow me to thank so many SABR members for help and general kindness over the years. I have many times asked for assistance and always got what I needed. This assistance ranged from helping with a simple general-knowledge question that I was unfamiliar with, to making a trip to a library to find and copy pages from some local paper unavailable to me. I have had people assist me in my writing, I have had help with editors of newsletters, proofreaders for my books, etc. The list is long, much longer than those I have helped out. I hope these files help anyone who is interested in the early Milwaukee Brewers.
For a comprehensive list of SABR research resources, click here.
To learn more about the Deadball Era, click here.
http://sabr.org/sites/default/files/images/1913-Milwaukee-Brewers.png
600
800
admin
/wp-content/uploads/2020/02/sabr_logo.png
admin
2015-12-09 20:22:25
2020-06-19 11:53:39
1902-1919 Milwaukee Brewers research files