SABRcast with Rob Neyer: Paul Goldberger (Episode #10)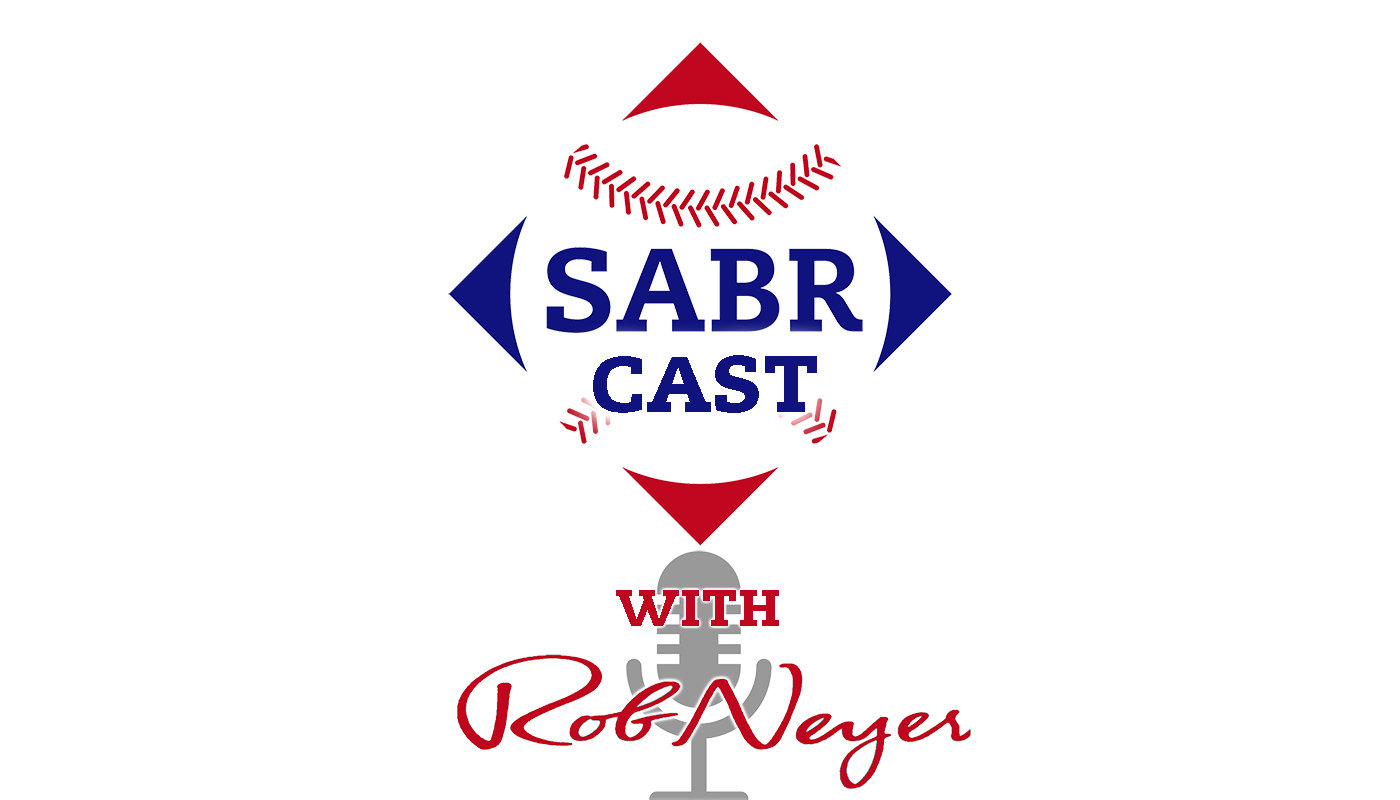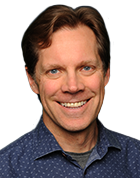 Baseball fans, tune in this season to SABRcast with Rob Neyer, a new weekly podcast hosted by award-winning author and longtime SABR member Rob Neyer. SABRcast will feature insights and analysis of what's happening in modern baseball on and off the field, plus compelling interviews with figures from around the game — and music from The Baseball Project.
Subscribe to SABRcast on your favorite podcast networks, including Apple Podcasts, Spotify, Stitcher, or Google Play, and listen to each episode as soon as it's released.
Neyer is a longtime baseball writer and editor for ESPN.com, SB Nation, and FoxSports.com. He began his career as a research assistant for groundbreaking baseball author Bill James and later worked for STATS, Inc. He has also written or co-written seven baseball books, including The Neyer/James Guide to Pitchers (with Bill James), winner of the Sporting News/SABR Baseball Research Award, and most recently Power Ball: Anatomy of a Modern Baseball Game, winner of this year's CASEY Award.
Episode #10: June 3, 2019
Our guest this week is Paul Goldberger, co-author of Ballpark: Baseball In the American City, on how baseball stadiums have defined American cities. He is a contributing editor at Vanity Fair and he was awarded the Pulitzer Prize in 1984 for distinguished criticism for his writing on architecture. He began his career at the New York Times and later spent 15 years as the architecture critic for The New Yorker. He teaches at the New School and lectures widely around the country on architecture, design, historic preservation, and cities.
Click here or press play below to listen to Episode #10:
---
What's Rob reading this week?
Ballpark: Baseball in the American City, by Paul Goldberger
From the earliest corrals of the mid-1800s (Union Grounds in Brooklyn was a "saloon in the open air"), to the much mourned parks of the early 1900s (Detroit's Tiger Stadium, Cincinnati's Palace of the Fans), to the stadiums we fill today, Paul Goldberger makes clear the inextricable bond between the American city and America's favorite pastime. In the changing locations and architecture of our ballparks, Goldberger reveals the manifestations of a changing society: the earliest ballparks evoked the Victorian age in their accommodations–bleachers for the riffraff, grandstands for the middle-class; the "concrete donuts" of the 1950s and '60s made plain television's grip on the public's attention; and more recent ballparks, like Baltimore's Camden Yards, signal a new way forward for stadium design and for baseball's role in urban development.
Also reading:
---
Episode #9: Ben Lindbergh (May 27, 2019)
Episode #8: David Cone (May 20, 2019)
Episode #7: Meg Rowley (May 13, 2019)
Episode #6: Jon "Boog" Sciambi (May 6, 2019)
Episode #5: Mark Armour (April 29, 2019)
Episode #4: Meredith Wills and Rob Arthur (April 22, 2019)
Episode #3: Art Chou and Dr. Steven Cadavid (April 15, 2019)
Episode #2: Tyler Kepner (April 8, 2019)
Episode #1: Brian Kenny and Scott Bush (April 1, 2019)
---
Subscribe now!
/wp-content/uploads/2020/02/sabr_logo.png
0
0
admin
/wp-content/uploads/2020/02/sabr_logo.png
admin
2019-06-03 11:17:27
2020-12-08 14:23:13
SABRcast with Rob Neyer: Paul Goldberger (Episode #10)