SABRcast with Rob Neyer: Joe Lemire (Episode #19)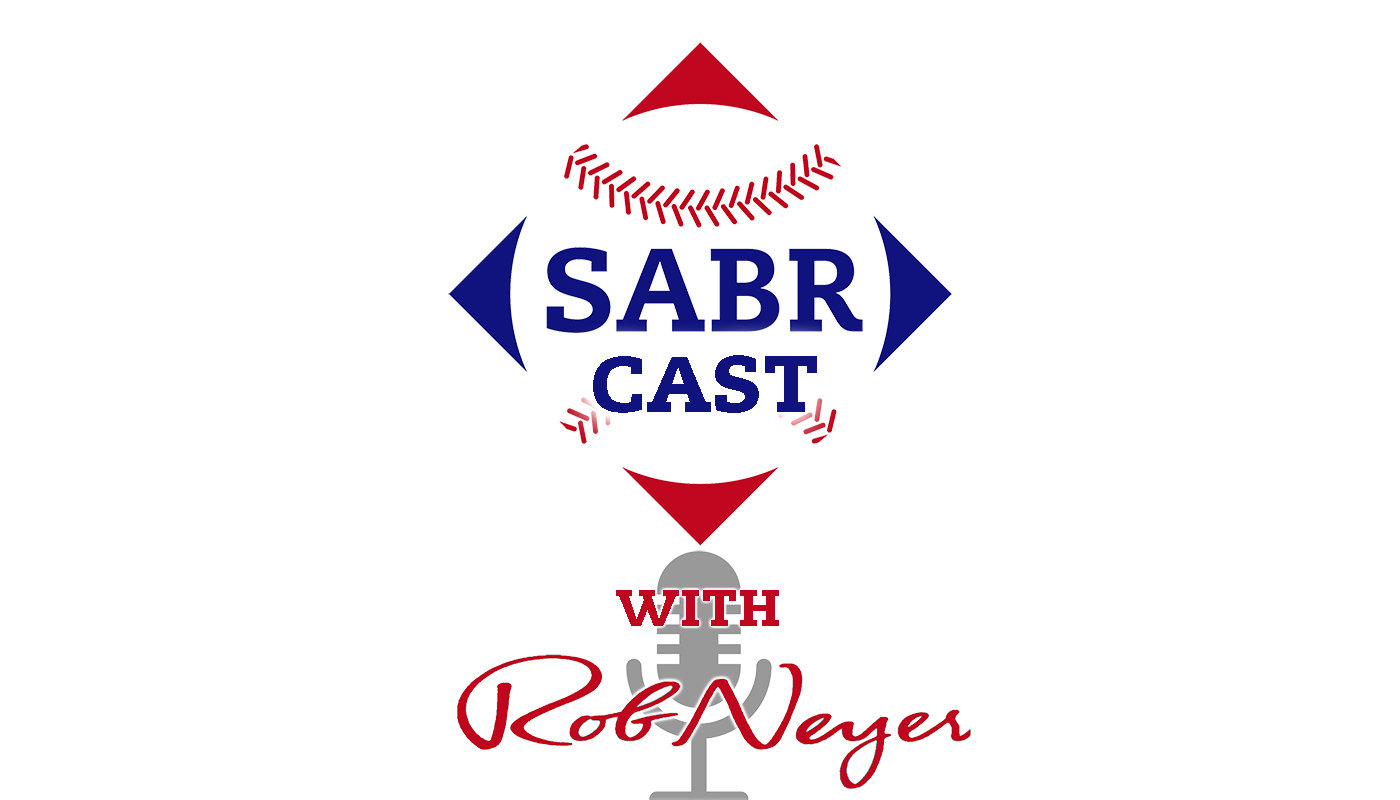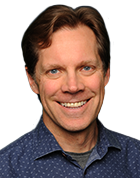 Baseball fans, tune in this season to SABRcast with Rob Neyer, a new weekly podcast hosted by award-winning author and longtime SABR member Rob Neyer. SABRcast will feature insights and analysis of what's happening in modern baseball on and off the field, plus compelling interviews with figures from around the game — and music from The Baseball Project.
Subscribe to SABRcast on your favorite podcast networks, including Apple Podcasts, Spotify, Stitcher, or Google Play, and listen to each episode as soon as it's released.
Neyer is a longtime baseball writer and editor for ESPN.com, SB Nation, and FoxSports.com. He began his career as a research assistant for groundbreaking baseball author Bill James and later worked for STATS, Inc. He has also written or co-written seven baseball books, including The Neyer/James Guide to Pitchers (with Bill James), winner of the Sporting News/SABR Baseball Research Award, and most recently Power Ball: Anatomy of a Modern Baseball Game, winner of this year's CASEY Award.
Episode #19: August 5, 2019
Our guest this week is Joe Lemire, Senior Writer at SportTechie, where he often covers the intersection of baseball and cutting-edge technologies, including recent stories on swing biomechanics, Motus sensors, "robot umpires," Pocket Radar, Edgertonic cameras, and more. Lemire spent seven years at Sports Illustrated, where in addition to his baseball coverage he also wrote about college basketball, high school football, and sports business. His work has also appeared in USA Today, the Wall Street Journal, the New York Times, and on MLB Network. He graduated from the University of Virginia in 2005 and also was a reporter for the Daily News-Record in Harrisonburg, Virginia.
Click here or press play below to listen to Episode #19:
---
What's Rob reading this week?
The Hidden Language of Baseball: How Signs and Sign-Stealing Have Influenced the Course of Our National Pastime
By Paul Dickson
Baseball is set apart from other sports by many things, but few are more distinctive than the intricate systems of coded language that govern action on the field and give baseball its unique appeal. During a nine‑inning game, more than one thousand silent instructions are given—from catcher to pitcher, coach to batter, fielder to fielder, umpire to umpire—and without this speechless communication the game would simply not be the same. Baseball historian Paul Dickson examines the rich legacy of baseball's hidden language, offering fans everywhere a smorgasbord of history and anecdote.
---
Episode #18: Sean Forman (July 29, 2019)
Episode #17: Janet Marie Smith (July 22, 2019)
Episode #16: David W. Smith (July 15, 2019)
Episode #15: Bud Selig (July 8, 2019)
Episode #14: Randy Jones and Mark Sweeney (July 1, 2019)
Episode #13: Hannah Keyser (June 24, 2019)
Episode #12: Scott Bush (June 17, 2019)
Episode #11: Jerry Cohen (June 10, 2019)
Episode #10: Paul Goldberger (June 3, 2019)
Episode #9: Ben Lindbergh (May 27, 2019)
Episode #8: David Cone (May 20, 2019)
Episode #7: Meg Rowley (May 13, 2019)
Episode #6: Jon "Boog" Sciambi (May 6, 2019)
Episode #5: Mark Armour (April 29, 2019)
Episode #4: Meredith Wills and Rob Arthur (April 22, 2019)
Episode #3: Art Chou and Dr. Steven Cadavid (April 15, 2019)
Episode #2: Tyler Kepner (April 8, 2019)
Episode #1: Brian Kenny and Scott Bush (April 1, 2019)
---
Subscribe now!
/wp-content/uploads/2020/02/sabr_logo.png
0
0
admin
/wp-content/uploads/2020/02/sabr_logo.png
admin
2019-08-05 01:48:36
2020-12-08 14:21:20
SABRcast with Rob Neyer: Joe Lemire (Episode #19)