SABRcast with Rob Neyer: J.J. Cooper (Episode #22)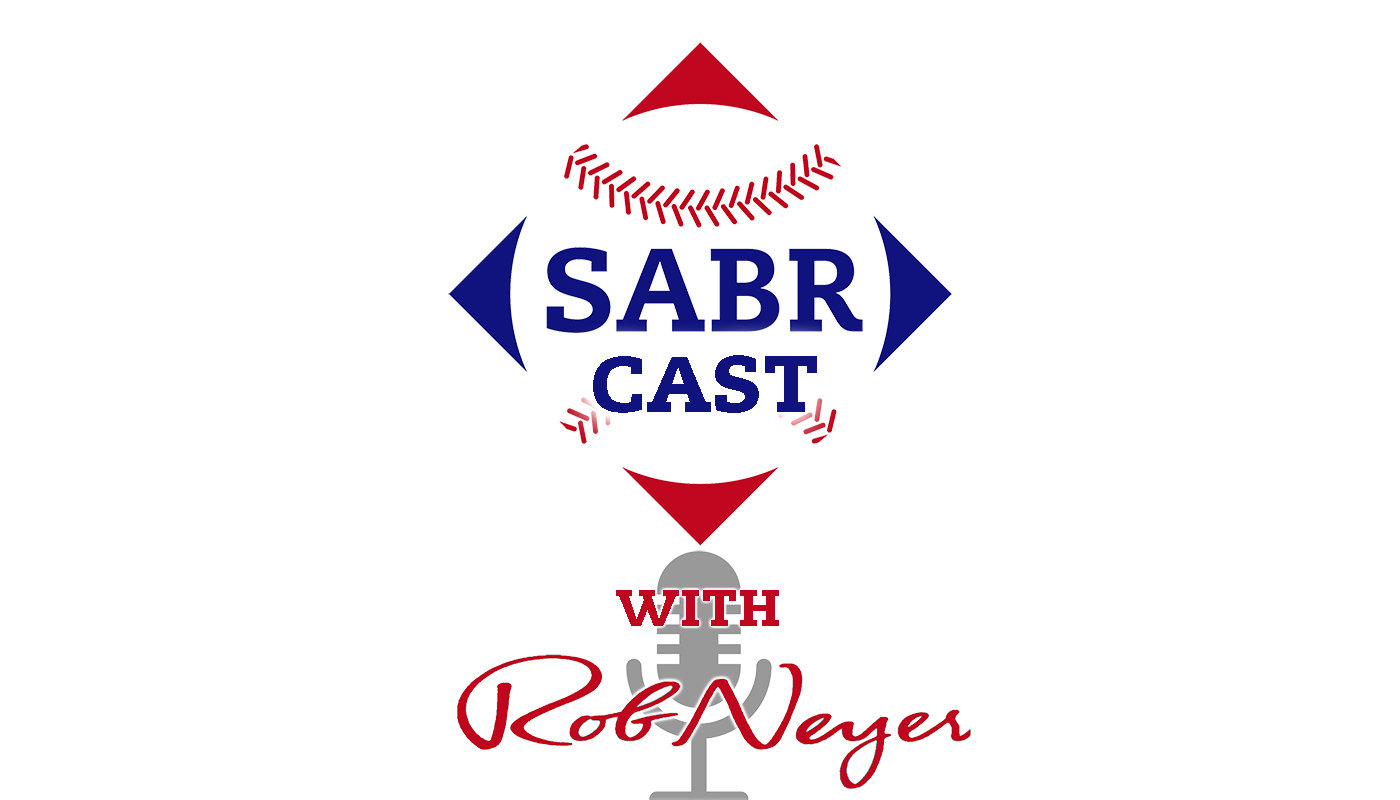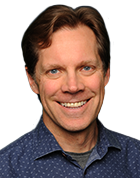 Baseball fans, tune in this season to SABRcast with Rob Neyer, a new weekly podcast hosted by award-winning author and longtime SABR member Rob Neyer. SABRcast will feature insights and analysis of what's happening in modern baseball on and off the field, plus compelling interviews with figures from around the game — and music from The Baseball Project.
Subscribe to SABRcast on your favorite podcast networks, including Apple Podcasts, Spotify, Stitcher, or Google Play, and listen to each episode as soon as it's released.
Neyer is a longtime baseball writer and editor for ESPN.com, SB Nation, and FoxSports.com. He began his career as a research assistant for groundbreaking baseball author Bill James and later worked for STATS, Inc. He has also written or co-written seven baseball books, including The Neyer/James Guide to Pitchers (with Bill James), winner of the Sporting News/SABR Baseball Research Award, and most recently Power Ball: Anatomy of a Modern Baseball Game, winner of this year's CASEY Award.
Episode #22: August 26, 2019
Our guest this week is J.J. Cooper, Executive Editor at Baseball America, where he has covered baseball at all levels since 2002. This season, he has written extensively about the home-run explosion in Triple-A thanks to a new baseball, along with stories on the Atlantic League's rules changes and the impact of "robot umpires." His first assignment covering baseball was "a lucky one," he says — he followed the 1995 Macon Braves, where he watched Andruw Jones, a two-time Baseball America Minor League Player of the Year, play every day. Cooper holds a journalism degree from the University of Georgia and previously was a sports writer and editor at the Macon Telegraph.
Click here or press play below to listen to Episode #22:
---
What's Rob reading this week?
"Cards chairman discusses pressure on front office, fan angst, playoff drought"
By Derrick Goold, St. Louis Post-Dispatch
From his office at Busch Stadium, St. Louis Cardinals chairman Bill DeWitt Jr. has a view of the rising construction at Ballpark Village and what's become an ascending team on the field. It's a vantage point fitting for a team that often finds itself in the middle, straddling that line between their plans for the future and the impatience of the present. Poised to celebrate their recent past with Cardinals Hall of Fame honors for Scott Rolen and Jason Isringhausen, the current team reached induction weekend in first place. And yet an inability to bolster the roster at the trade deadline and an inconsistent offense adds to an unease around the team — one heightened by the longest stretch without a playoff berth in more than 20 years.
---
Episode #21: Aviva Kempner (August 19, 2019)
Episode #20: Paul Dickson (August 12, 2019)
Episode #19: Joe Lemire (August 5, 2019)
Episode #18: Sean Forman (July 29, 2019)
Episode #17: Janet Marie Smith (July 22, 2019)
Episode #16: David W. Smith (July 15, 2019)
Episode #15: Bud Selig (July 8, 2019)
Episode #14: Randy Jones and Mark Sweeney (July 1, 2019)
Episode #13: Hannah Keyser (June 24, 2019)
Episode #12: Scott Bush (June 17, 2019)
Episode #11: Jerry Cohen (June 10, 2019)
Episode #10: Paul Goldberger (June 3, 2019)
Episode #9: Ben Lindbergh (May 27, 2019)
Episode #8: David Cone (May 20, 2019)
Episode #7: Meg Rowley (May 13, 2019)
Episode #6: Jon "Boog" Sciambi (May 6, 2019)
Episode #5: Mark Armour (April 29, 2019)
Episode #4: Meredith Wills and Rob Arthur (April 22, 2019)
Episode #3: Art Chou and Dr. Steven Cadavid (April 15, 2019)
Episode #2: Tyler Kepner (April 8, 2019)
Episode #1: Brian Kenny and Scott Bush (April 1, 2019)
---
Subscribe now!
/wp-content/uploads/2020/02/sabr_logo.png
0
0
admin
/wp-content/uploads/2020/02/sabr_logo.png
admin
2019-08-26 01:35:03
2020-12-08 14:20:55
SABRcast with Rob Neyer: J.J. Cooper (Episode #22)