SABRcast with Rob Neyer: Tyrone Brooks (Episode #33)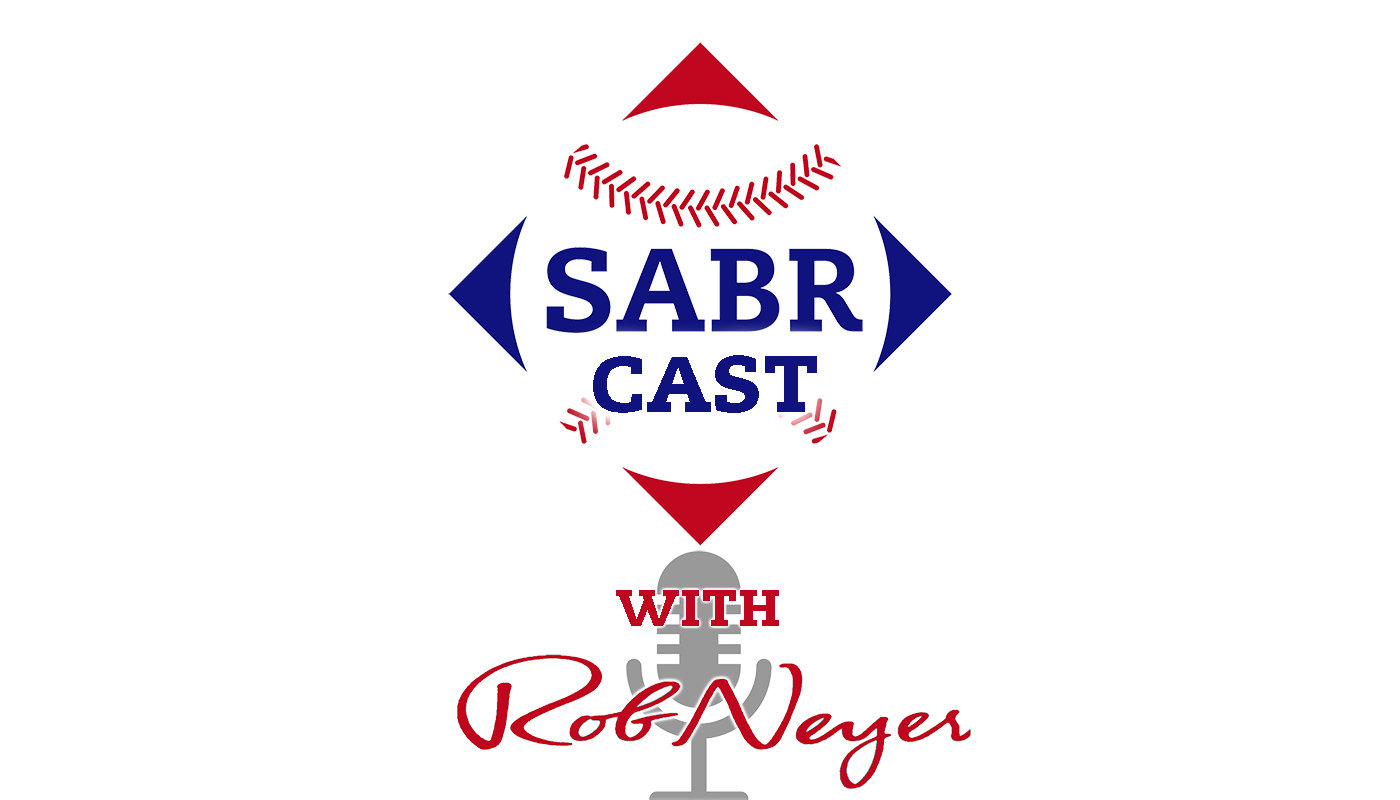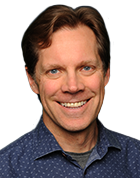 Baseball fans, tune in this season to SABRcast with Rob Neyer, a new weekly podcast hosted by award-winning author and longtime SABR member Rob Neyer. SABRcast will feature insights and analysis of what's happening in modern baseball on and off the field, plus compelling interviews with figures from around the game — and music from The Baseball Project.
Subscribe to SABRcast on your favorite podcast networks, including Apple Podcasts, Spotify, Stitcher, or Google Play, and listen to each episode as soon as it's released.
Neyer is a longtime baseball writer and editor for ESPN.com, SB Nation, and FoxSports.com. He began his career as a research assistant for groundbreaking baseball author Bill James and later worked for STATS, Inc. He has also written or co-written seven baseball books, including The Neyer/James Guide to Pitchers (with Bill James), winner of the Sporting News/SABR Baseball Research Award, and most recently Power Ball: Anatomy of a Modern Baseball Game, winner of this year's CASEY Award.
Episode #33: November 11, 2019
Our guest this week is Tyrone Brooks, Senior Director of MLB's Front Office & Field Staff Diversity Pipeline Program, which was established to identify, develop and grow the pool of qualified minority and female candidates for on-field and baseball operations positions throughout the industry. He was appointed to the SABR Board of Directors in 2019. Prior to joining MLB, he worked in the Pittsburgh Pirates front office from 2009 to 2015, most recently as Director of Player Personnel. He began his career in baseball with the Atlanta Braves in 1996 and spent 11 years with the team before moving on to the Cleveland Indians. He is also the founder of the Baseball Industry Network, which covers the full gamut of people working in industry of baseball.
Click here or press play below to listen to Episode #33:
---
What's Rob reading this week?
"Order Restored to Uni-Verse as Padres Bring Back Brown"
By Paul Lukas, Uni Watch

"Greetings from San Diego, where I arrived yesterday afternoon and attended the Padres' uniform unveiling last night. As unveilings go, this was an interesting one. First, it took place at the ballpark, out on the field, which felt so much better and more appropriate than having it in some sterile conference center, which is how these things are usually handled. Second, most unveilings have a significant air of mystery or suspense. But in this case, the main storyline — bringing back the brown — was already known well in advance."
---
Episode #32: Justin McGuire (November 4, 2019)
Episode #31: Joe Sheehan (October 28, 2019)
Episode #30: Derrick Goold (October 21, 2019)
Episode #29: Dwight Jaynes (October 14, 2019)
Episode #28: Ben Mankiewicz (October 7, 2019)
Episode #27: C.J. Nitkowski (September 30, 2019)
Episode #26: Jane Leavy (September 23, 2019)
Episode #25: Steve Hofstetter (September 16, 2019)
Episode #24: Jacob Pomrenke (September 9, 2019)
Episode #23: Ricky Cobb (September 2, 2019)
Episode #22: J.J. Cooper (August 26, 2019)
Episode #21: Aviva Kempner (August 19, 2019)
Episode #20: Paul Dickson (August 12, 2019)
Episode #19: Joe Lemire (August 5, 2019)
Episode #18: Sean Forman (July 29, 2019)
Episode #17: Janet Marie Smith (July 22, 2019)
Episode #16: David W. Smith (July 15, 2019)
Episode #15: Bud Selig (July 8, 2019)
Episode #14: Randy Jones and Mark Sweeney (July 1, 2019)
Episode #13: Hannah Keyser (June 24, 2019)
Episode #12: Scott Bush (June 17, 2019)
Episode #11: Jerry Cohen (June 10, 2019)
Episode #10: Paul Goldberger (June 3, 2019)
Episode #9: Ben Lindbergh (May 27, 2019)
Episode #8: David Cone (May 20, 2019)
Episode #7: Meg Rowley (May 13, 2019)
Episode #6: Jon "Boog" Sciambi (May 6, 2019)
Episode #5: Mark Armour (April 29, 2019)
Episode #4: Meredith Wills and Rob Arthur (April 22, 2019)
Episode #3: Art Chou and Dr. Steven Cadavid (April 15, 2019)
Episode #2: Tyler Kepner (April 8, 2019)
Episode #1: Brian Kenny and Scott Bush (April 1, 2019)
---
Subscribe now!
/wp-content/uploads/2020/02/sabr_logo.png
0
0
admin
/wp-content/uploads/2020/02/sabr_logo.png
admin
2019-11-11 11:30:19
2020-12-08 14:13:50
SABRcast with Rob Neyer: Tyrone Brooks (Episode #33)