SABRcast with Rob Neyer: Paul Lukas (Episode #37)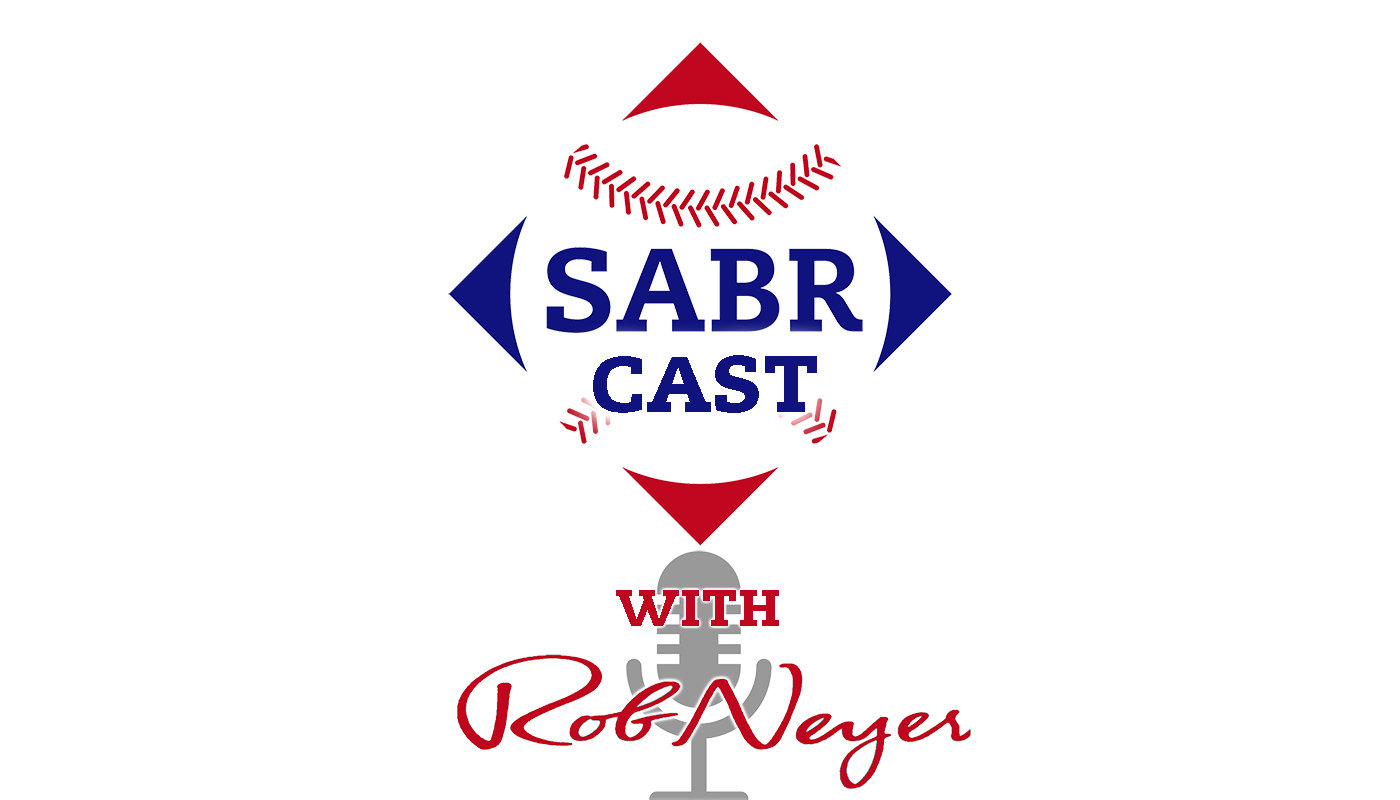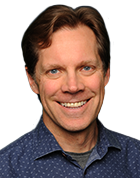 Baseball fans, tune in this season to SABRcast with Rob Neyer, a new weekly podcast hosted by award-winning author and longtime SABR member Rob Neyer. SABRcast will feature insights and analysis of what's happening in modern baseball on and off the field, plus compelling interviews with figures from around the game — and music from The Baseball Project.
Subscribe to SABRcast on your favorite podcast networks, including Apple Podcasts, Spotify, Stitcher, or Google Play, and listen to each episode as soon as it's released.
Neyer is a longtime baseball writer and editor for ESPN.com, SB Nation, and FoxSports.com. He began his career as a research assistant for groundbreaking baseball author Bill James and later worked for STATS, Inc. He has also written or co-written seven baseball books, including The Neyer/James Guide to Pitchers (with Bill James), winner of the Sporting News/SABR Baseball Research Award, and most recently Power Ball: Anatomy of a Modern Baseball Game, winner of this year's CASEY Award.
Episode #37: December 9, 2019
Our guest this week is Paul Lukas, founder of the popular Uni-Watch.com website, which (in his words) is "the sports world's foremost (okay, only) column devoted to uniform design." He has written a regular Uni Watch column for more than 20 years, debuting as a columnist in 1999 at the Village Voice, then moving to Slate.com, and for the past 15 years at ESPN.com. His work — on sports uniforms and any other subject that strikes his fancy, including key rings, metal grommets, and school report cards — has also appeared in the New York Times, The New Republic, the Wall Street Journal, and many other places.
Click here or press play below to listen to Episode #37:
---
What's Rob reading this week?
"The collateral damage of the Astros' electronic sign stealing? Nine demoted pitchers discuss its impact"
By Molly Knight, The Athletic

"Since the Astros' sign-stealing story broke, the Internet has been engaged in revisionist history debates over whether Houston's alleged cheating cost the three teams they beat in the playoffs that year — Boston Red Sox, New York Yankees and Los Angeles Dodgers — a championship. But little has been written about the damage that such a system could have inflicted on fringe baseball players just trying to hold on to their jobs. It's impossible to calculate precisely how much a pitcher would be hurt statistically if the batter knew the type of pitch that was about to be thrown. And it's not known if the alleged sign-stealing operation at Minute Maid Park extended to road games that year or if the Astros — or other teams around the league — have employed a similar operation since. But Fiers' point about collateral damage is something other pitchers have echoed to me in conversations since he spoke up."
---
Episode #36: John Thorn (December 2, 2019)
Episode #35: Hannah Keyser (November 25, 2019)
Episode #34: Jason Schwartz (November 18, 2019)
Episode #33: Tyrone Brooks (November 11, 2019)
Episode #32: Justin McGuire (November 4, 2019)
Episode #31: Joe Sheehan (October 28, 2019)
Episode #30: Derrick Goold (October 21, 2019)
Episode #29: Dwight Jaynes (October 14, 2019)
Episode #28: Ben Mankiewicz (October 7, 2019)
Episode #27: C.J. Nitkowski (September 30, 2019)
Episode #26: Jane Leavy (September 23, 2019)
Episode #25: Steve Hofstetter (September 16, 2019)
Episode #24: Jacob Pomrenke (September 9, 2019)
Episode #23: Ricky Cobb (September 2, 2019)
Episode #22: J.J. Cooper (August 26, 2019)
Episode #21: Aviva Kempner (August 19, 2019)
Episode #20: Paul Dickson (August 12, 2019)
Episode #19: Joe Lemire (August 5, 2019)
Episode #18: Sean Forman (July 29, 2019)
Episode #17: Janet Marie Smith (July 22, 2019)
Episode #16: David W. Smith (July 15, 2019)
Episode #15: Bud Selig (July 8, 2019)
Episode #14: Randy Jones and Mark Sweeney (July 1, 2019)
Episode #13: Hannah Keyser (June 24, 2019)
Episode #12: Scott Bush (June 17, 2019)
Episode #11: Jerry Cohen (June 10, 2019)
Episode #10: Paul Goldberger (June 3, 2019)
Episode #9: Ben Lindbergh (May 27, 2019)
Episode #8: David Cone (May 20, 2019)
Episode #7: Meg Rowley (May 13, 2019)
Episode #6: Jon "Boog" Sciambi (May 6, 2019)
Episode #5: Mark Armour (April 29, 2019)
Episode #4: Meredith Wills and Rob Arthur (April 22, 2019)
Episode #3: Art Chou and Dr. Steven Cadavid (April 15, 2019)
Episode #2: Tyler Kepner (April 8, 2019)
Episode #1: Brian Kenny and Scott Bush (April 1, 2019)
---
Subscribe now!
/wp-content/uploads/2020/02/sabr_logo.png
0
0
admin
/wp-content/uploads/2020/02/sabr_logo.png
admin
2019-12-09 10:39:45
2020-12-08 14:13:14
SABRcast with Rob Neyer: Paul Lukas (Episode #37)