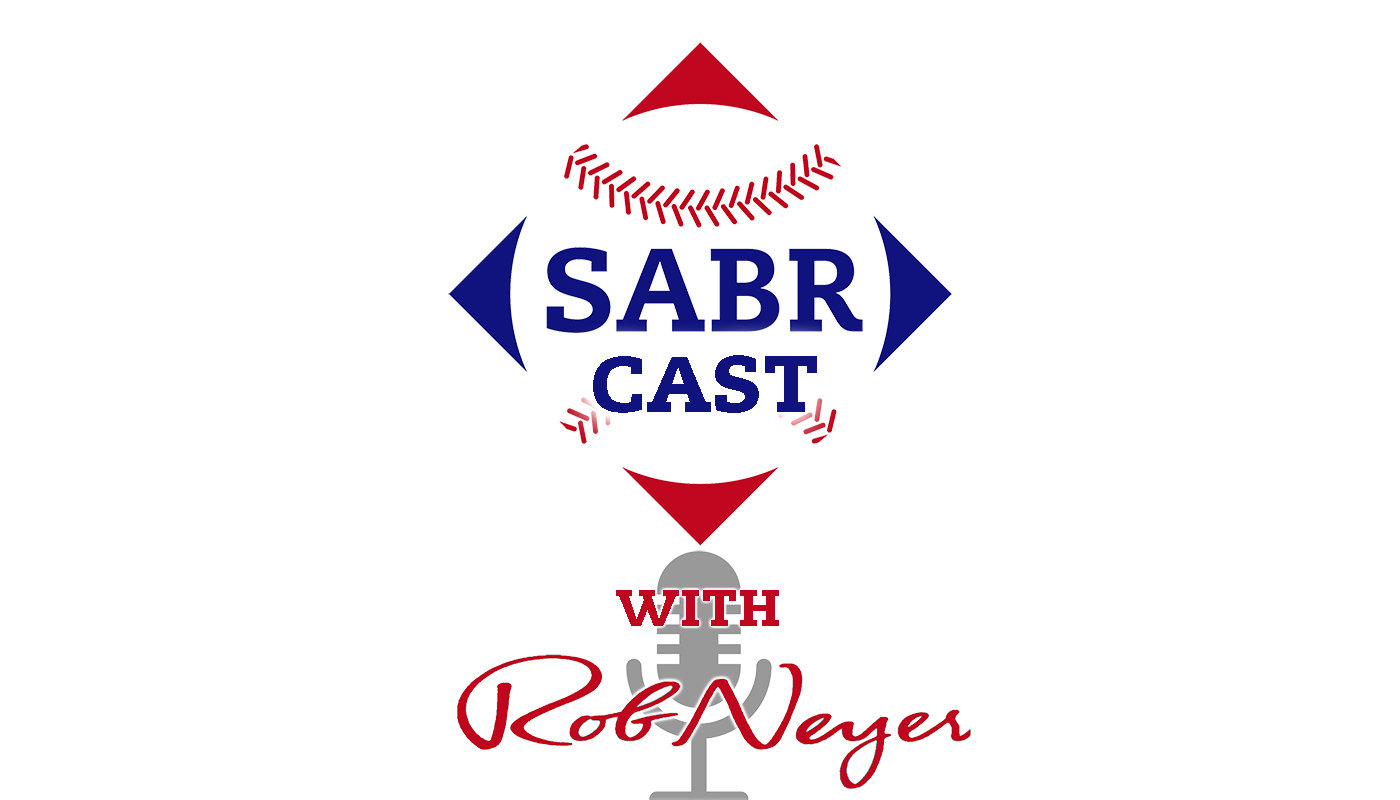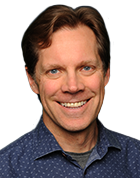 Baseball fans, tune in this season to SABRcast with Rob Neyer, a new weekly podcast hosted by award-winning author and longtime SABR member Rob Neyer. SABRcast will feature insights and analysis of what's happening in modern baseball on and off the field, plus compelling interviews with figures from around the game — and music from The Baseball Project.
Subscribe to SABRcast on your favorite podcast networks, including Apple Podcasts, Spotify, Stitcher, or Google Play, and listen to each episode as soon as it's released.
Neyer is a longtime baseball writer and editor for ESPN.com, SB Nation, and FoxSports.com. He began his career as a research assistant for groundbreaking baseball author Bill James and later worked for STATS, Inc. He has also written or co-written seven baseball books, including The Neyer/James Guide to Pitchers (with Bill James), winner of the Sporting News/SABR Baseball Research Award, and most recently Power Ball: Anatomy of a Modern Baseball Game, winner of this year's CASEY Award.
Episode #39: December 23, 2019
Our guest this week is Craig R. Wright, who operates a popular baseball subscription newsletter at BaseballsPast.com. He was one of the first full-time sabermetric analysts to work in a major-league front office when he was hired by the Texas Rangers in 1981. He also spent 10 years as a consultant with the Los Angeles Dodgers, two years with the Arizona Diamondbacks, and provided statistical analysis for STATS Inc. for more than a decade. He  was the co-creator (with Rangers broadcaster Eric Nadel) of the radio show "A Page from Baseball's Past," which ran for 26 seasons as a pre-game show for major-league teams. He is the author of The Diamond Appraised with longtime pitching coach Tom House. His most recent book is Pages From Baseball Past, published in 2013.
Click here or press play below to listen to Episode #39:
---
What's Rob reading this week?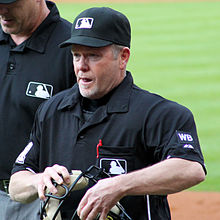 "MLB, Umps Union Reach Tentative Agreement"
By Gil Imber, Close Call Sports
MLB and the MLB Umpires Association (MLBUA) reached a tentative labor agreement through 2024, subject to ratification, that purportedly includes a provision in which umps will help develop an automated ball/strike system (electronic K-zone). The five-year CBA would ensure continued labor peace amongst the major league umpiring ranks since a 1999 dispute led to the resignation of 22 umpires, several of whom were eventually rehired by affiliated baseball.
---
Episode #38: F.X. Flinn (December 16, 2019)
Episode #37: Paul Lukas (December 9, 2019)
Episode #36: John Thorn (December 2, 2019)
Episode #35: Hannah Keyser (November 25, 2019)
Episode #34: Jason Schwartz (November 18, 2019)
Episode #33: Tyrone Brooks (November 11, 2019)
Episode #32: Justin McGuire (November 4, 2019)
Episode #31: Joe Sheehan (October 28, 2019)
Episode #30: Derrick Goold (October 21, 2019)
Episode #29: Dwight Jaynes (October 14, 2019)
Episode #28: Ben Mankiewicz (October 7, 2019)
Episode #27: C.J. Nitkowski (September 30, 2019)
Episode #26: Jane Leavy (September 23, 2019)
Episode #25: Steve Hofstetter (September 16, 2019)
Episode #24: Jacob Pomrenke (September 9, 2019)
Episode #23: Ricky Cobb (September 2, 2019)
Episode #22: J.J. Cooper (August 26, 2019)
Episode #21: Aviva Kempner (August 19, 2019)
Episode #20: Paul Dickson (August 12, 2019)
Episode #19: Joe Lemire (August 5, 2019)
Episode #18: Sean Forman (July 29, 2019)
Episode #17: Janet Marie Smith (July 22, 2019)
Episode #16: David W. Smith (July 15, 2019)
Episode #15: Bud Selig (July 8, 2019)
Episode #14: Randy Jones and Mark Sweeney (July 1, 2019)
Episode #13: Hannah Keyser (June 24, 2019)
Episode #12: Scott Bush (June 17, 2019)
Episode #11: Jerry Cohen (June 10, 2019)
Episode #10: Paul Goldberger (June 3, 2019)
Episode #9: Ben Lindbergh (May 27, 2019)
Episode #8: David Cone (May 20, 2019)
Episode #7: Meg Rowley (May 13, 2019)
Episode #6: Jon "Boog" Sciambi (May 6, 2019)
Episode #5: Mark Armour (April 29, 2019)
Episode #4: Meredith Wills and Rob Arthur (April 22, 2019)
Episode #3: Art Chou and Dr. Steven Cadavid (April 15, 2019)
Episode #2: Tyler Kepner (April 8, 2019)
Episode #1: Brian Kenny and Scott Bush (April 1, 2019)
---
Subscribe now!
/wp-content/uploads/2020/02/sabr_logo.png
0
0
admin
/wp-content/uploads/2020/02/sabr_logo.png
admin
2019-12-23 02:08:40
2020-12-08 14:12:55
SABRcast with Rob Neyer: Craig Wright (Episode #39)