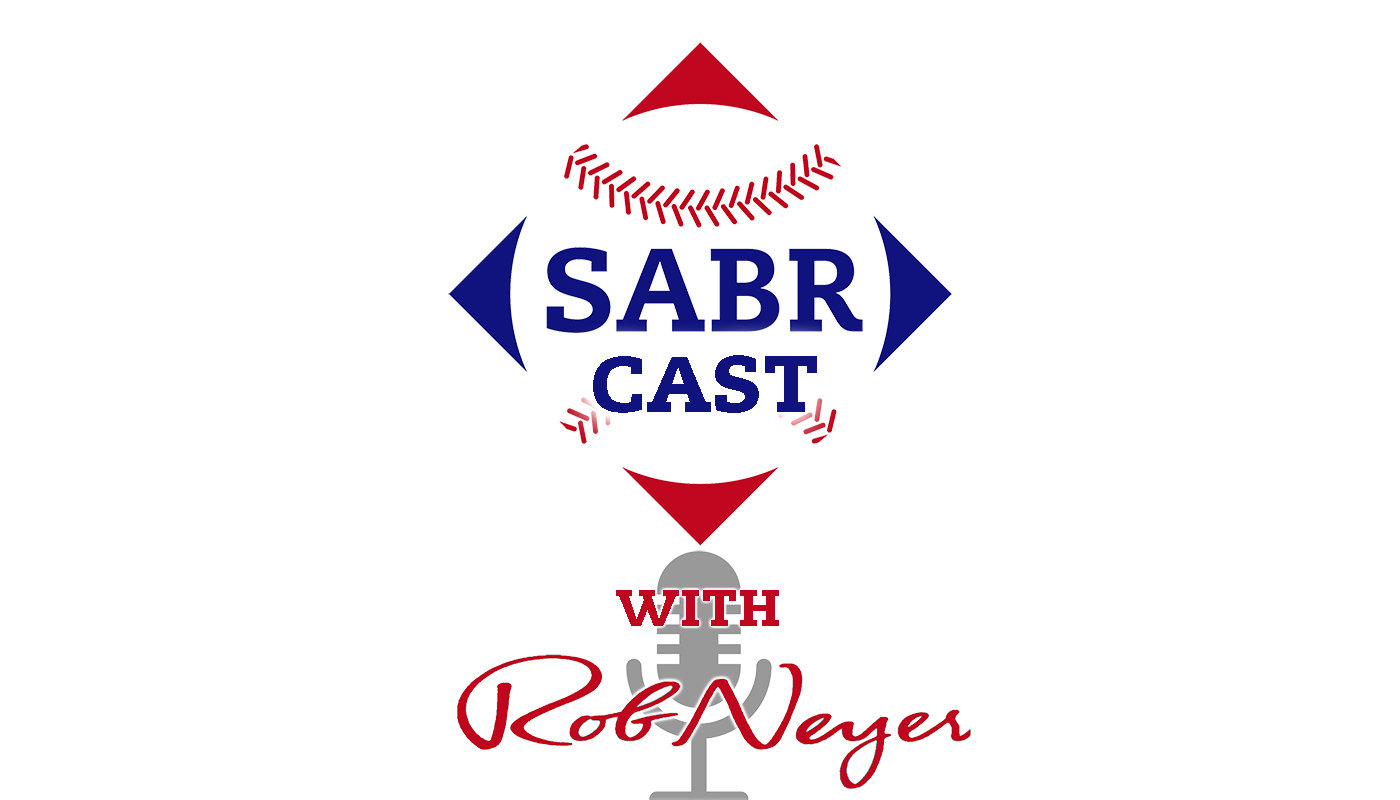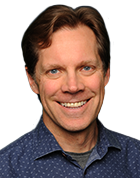 Baseball fans, tune in this season to SABRcast with Rob Neyer, a new weekly podcast hosted by award-winning author and longtime SABR member Rob Neyer. SABRcast will feature insights and analysis of what's happening in modern baseball on and off the field, plus compelling interviews with figures from around the game — and music from The Baseball Project.
Subscribe to SABRcast on your favorite podcast networks, including Apple Podcasts, Spotify, Stitcher, or Google Play, and listen to each episode as soon as it's released.
Neyer is a longtime baseball writer and editor for ESPN.com, SB Nation, and FoxSports.com. He began his career as a research assistant for groundbreaking baseball author Bill James and later worked for STATS, Inc. He has also written or co-written seven baseball books, including The Neyer/James Guide to Pitchers (with Bill James), winner of the Sporting News/SABR Baseball Research Award, and most recently Power Ball: Anatomy of a Modern Baseball Game, winner of this year's CASEY Award.
Episode #46: February 10, 2020
This week's guest is Mark Rucker, a photographic historian and founder of Transcendental Graphics and The Rucker Archive, which provide access to rare and surprising sports images from the past two centuries. He was co-founder of SABR's Nineteenth Century Research Committee with John Thorn and has been involved in publishing since the mid-1970s. He served as the Visual Consultant for Ken Burns' Baseball documentary series and collaborated notably with Peter C. Bjarkman on Smoke: The Romance And Lore Of Cuban Baseball , with David Nemec on The Beer and Whisky League: The Illustrated History of the American Association — Baseball's Renegade Major League, and to universal critical acclaim with Lawrence Ritter on The Babe: A Life in Pictures. Rucker was the recipient of a SABR Salute in 2001 and the Bob Davids Award in 2010.
Click here or press play below to listen to Episode #46:
---
What's Rob reading this week?
"The Mookie Betts Trade Is Unprecedented in Baseball History"
By Ben Lindbergh, The Ringer

The Boston Red Sox ended months of low-level disbelief and bemusement—and incited several news cycles of intense disbelief and bemusement—by following through on their long-rumored intention to trade right fielder Mookie Betts. Boston reportedly sent Betts, along with pitcher David Price and cash, to the Los Angeles Dodgers in a three-team trade, netting 23-year-old Dodgers outfielder Alex Verdugo and 21-year-old Minnesota Twins pitcher Brusdar Graterol in return. (The Dodgers sent pitcher Kenta Maeda to the Twins to seal the deal.) To put it plainly: This swap is unprecedented. No player boasting Betts's combination of excellence and youth has ever been traded before.
---
Episode #45: Don Zminda (February 3, 2020)
Episode #44: Alyson Footer (January 27, 2020)
Episode #43: Jacob Pomrenke, Jason Turbow, Joe Sheehan (January 20, 2020)
Episode #42: Joe Posnanski (January 13, 2020)
Episode #41: Mark Armour (January 6, 2020)
Episode #40: Leslie Heaphy (December 30, 2019)
Episode #39: Craig Wright (December 23, 2019)
Episode #38: F.X. Flinn (December 16, 2019)
Episode #37: Paul Lukas (December 9, 2019)
Episode #36: John Thorn (December 2, 2019)
Episode #35: Hannah Keyser (November 25, 2019)
Episode #34: Jason Schwartz (November 18, 2019)
Episode #33: Tyrone Brooks (November 11, 2019)
Episode #32: Justin McGuire (November 4, 2019)
Episode #31: Joe Sheehan (October 28, 2019)
Episode #30: Derrick Goold (October 21, 2019)
Episode #29: Dwight Jaynes (October 14, 2019)
Episode #28: Ben Mankiewicz (October 7, 2019)
Episode #27: C.J. Nitkowski (September 30, 2019)
Episode #26: Jane Leavy (September 23, 2019)
Episode #25: Steve Hofstetter (September 16, 2019)
Episode #24: Jacob Pomrenke (September 9, 2019)
Episode #23: Ricky Cobb (September 2, 2019)
Episode #22: J.J. Cooper (August 26, 2019)
Episode #21: Aviva Kempner (August 19, 2019)
Episode #20: Paul Dickson (August 12, 2019)
Episode #19: Joe Lemire (August 5, 2019)
Episode #18: Sean Forman (July 29, 2019)
Episode #17: Janet Marie Smith (July 22, 2019)
Episode #16: David W. Smith (July 15, 2019)
Episode #15: Bud Selig (July 8, 2019)
Episode #14: Randy Jones and Mark Sweeney (July 1, 2019)
Episode #13: Hannah Keyser (June 24, 2019)
Episode #12: Scott Bush (June 17, 2019)
Episode #11: Jerry Cohen (June 10, 2019)
Episode #10: Paul Goldberger (June 3, 2019)
Episode #9: Ben Lindbergh (May 27, 2019)
Episode #8: David Cone (May 20, 2019)
Episode #7: Meg Rowley (May 13, 2019)
Episode #6: Jon "Boog" Sciambi (May 6, 2019)
Episode #5: Mark Armour (April 29, 2019)
Episode #4: Meredith Wills and Rob Arthur (April 22, 2019)
Episode #3: Art Chou and Dr. Steven Cadavid (April 15, 2019)
Episode #2: Tyler Kepner (April 8, 2019)
Episode #1: Brian Kenny and Scott Bush (April 1, 2019)
---
Subscribe now!
/wp-content/uploads/2020/02/sabr_logo.png
0
0
admin
/wp-content/uploads/2020/02/sabr_logo.png
admin
2020-02-03 16:33:56
2020-06-24 01:08:54
SABRcast with Rob Neyer: Mark Rucker (Episode #46)