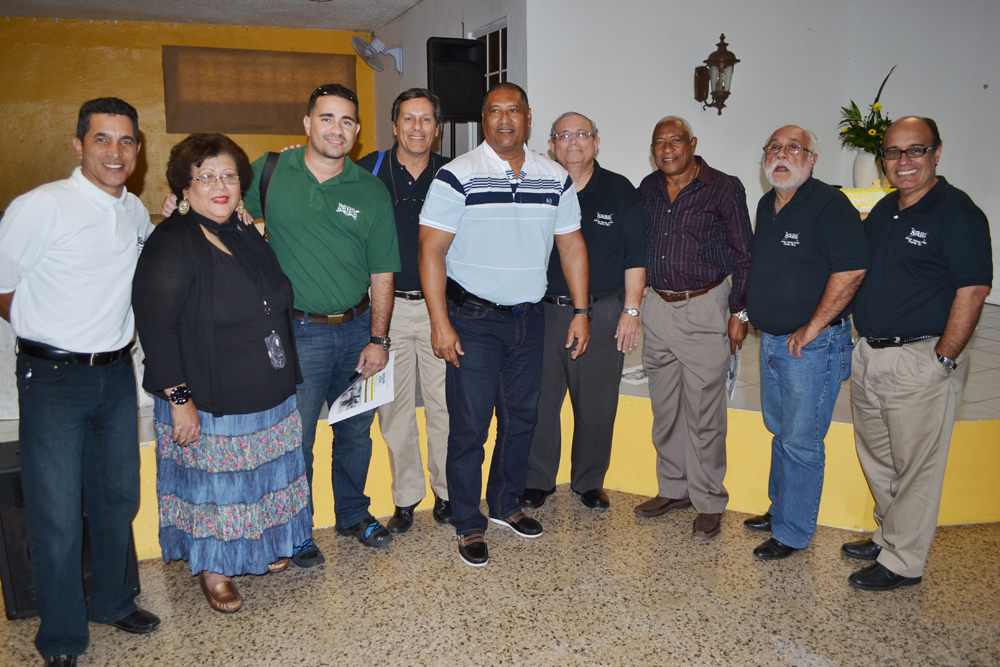 The Orlando Cepeda Chapter in Puerto Rico celebrated its third SABR Day in the southern town of Juana Díaz, home of great baseball players such as José R. Santiago, a former Red Sox pitcher, and Carlos Bernier. Bernier was the subject of our day, when chapter members, ex-professional players, as well as family members and friends gathered together to commemorate his 85th anniversary.
Carlos Bernier was one of the best baseball players from Puerto Rico during the 1950s. He was the first black player to play with the Pittsburgh Pirates, when in 1953 he made his debut as an outfielder. Although his career in the majors was short, only one year, he co-holds a major league record of three triples in one game. He played sixteen seasons in the Minor Leagues, most of them in the Pacific Coast League (PCL) with the Hollywood Stars and Hawaii. In 2004, he was inducted to the PCL Hall of Fame. He died in 1989.
The attendance to the event was outstanding; more than 130 people enjoyed a great baseball afternoon in Los Autenticos Club in Juana Díaz. There were thirteen professional baseball players, among them major leaguers such as Sandy Alomar Sr., José R. Santiago, Juan Beniquez, Angel Mangual, Jose Mangual and Frankie Libran. Several members of the Bernier family were part of the celebration. There was an exhibition of Bernier memorabilia and photos.
SABR members Jorge Colón-Delgado, Edwin Fernandez, and Ricardo Olivencia presented their research on Bernier's career in a conmemorative publication prepared by Angel Colon. Jossie Alvarado was the Master of Ceremonies. The activity was broadcasted during two hours through a local radio station, and ended with an exquisite dinner offered by one of Bernier's nephews, Dr. Mickey Bernier.
— Edwin Fernandez-Cruz