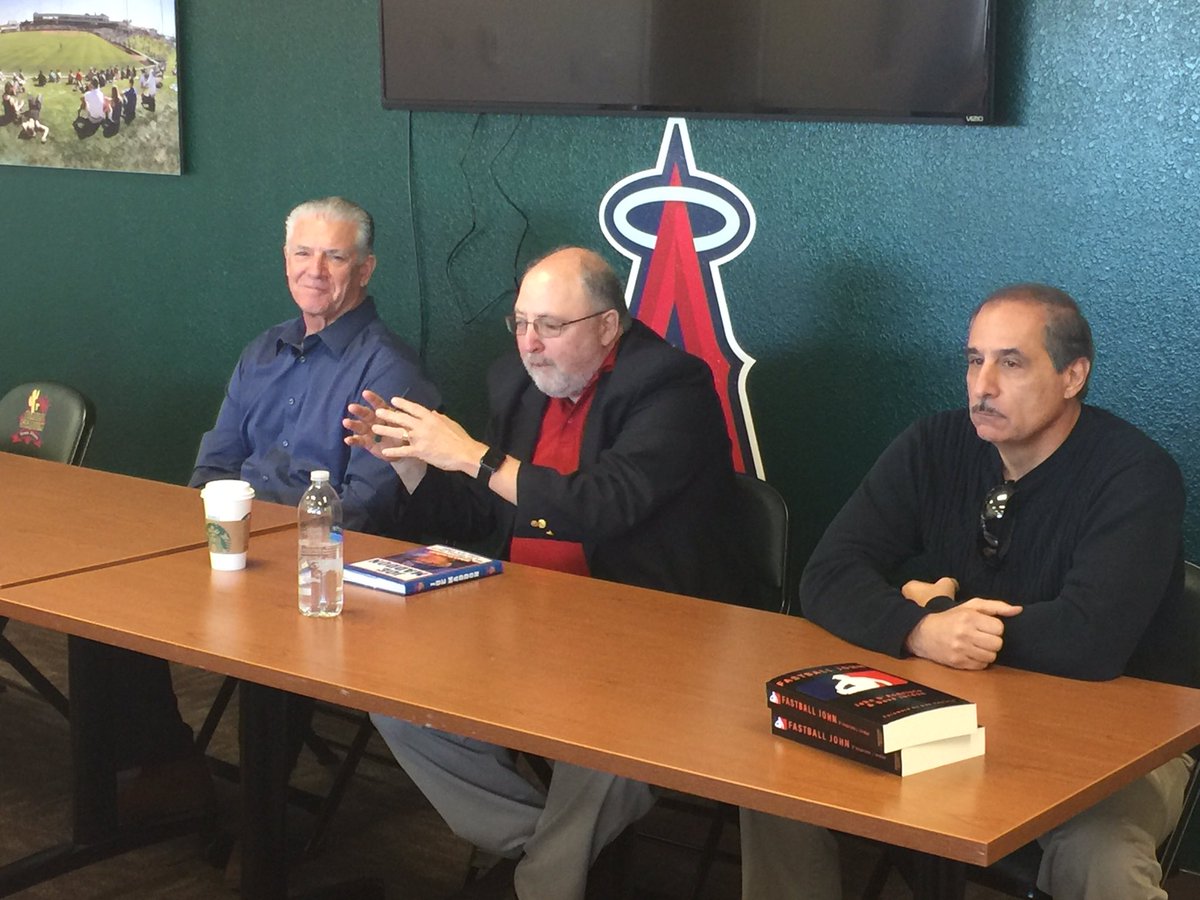 Thirty-eight members and guests of the Flame Delhi Chapter gathered to celebrate SABR Day on January 28, 2017, at Tempe Diablo Stadium in Arizona. New chapter president Barry Bloom led a lively panel discussion on Baseball Hall of Fame voting with sports writer Tony DeMarco and former MLB pitcher John D'Acquisto.
FanRag Sports columnist Bernie Pleskoff spoke about his recent baseball trip to Cuba and life in the Caribbean island nation.
Mike Anderson gave an entertaining presentation on Frank Eyman, a former semipro ballplayer turned lawman who helped apprehend the gangster John Dillinger in Tucson in 1934.
Author and publisher Rich Wolfe spoke about his new book on Chicago Cubs manager Joe Maddon and shared other stories from his career in books. 
Don Drooker brought in some Ted Williams baseball cards from his collection and talked about the Splendid Splinter's statistical prowess.
Jacob Pomrenke presented on "The Final Pitch of the Season," memorable plays that ended the World Series.
Outgoing chapter president Rodney Johnson was named President Emeritus after a unanimous vote by the members present.
View more photos from the SABR Day meeting below. (Click here to view this slideshow on mobile devices.)