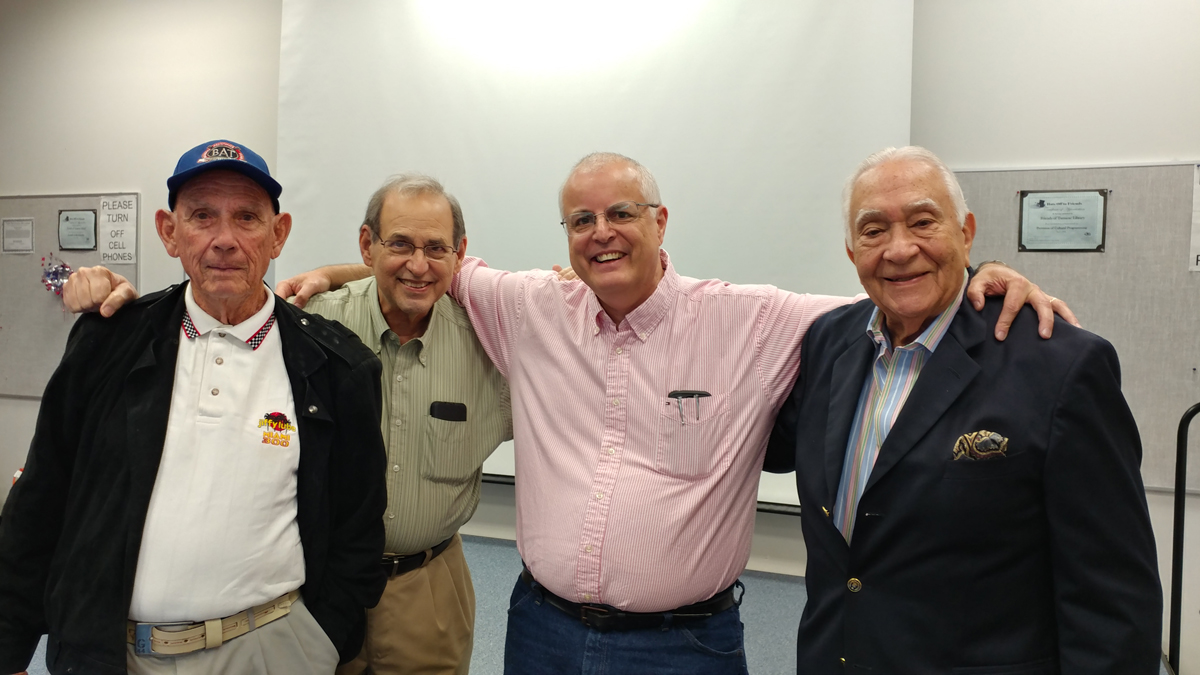 Members, family and friends gathered to celebrate SABR Day at the South Florida Chapter meeting on Saturday, January 21, 2017. There was a total of 28 attendees at the Tamarac Public Library in Tamarac, Florida.
Attendees were regaled by our keynote speaker, Tim Healey, Miami Marlins beat writer for the Sun-Sentinel newspaper. Mr. Healey discussed his new book, Hometown Hardball: A Minor League Baseball Road Trip from the Rocky Shores of Maine to the Bright Lights of New York City. In addition, he shared experiences covering and traveling with the Miami Marlins.
Following Mr. Healey was our distinguished baseball panel moderated by Alberto "Tito" Rondon that included Gonzalo "Cholly" Naranjo (Cuban Winter League star, pitcher and member of the 1955 Pittsburgh Pirates) and Oscar Reguera, (star minor-league pitcher, signed as a 16-year old with the Tampa Smokers of the Florida International League).
Gerry Garte hosted our Trivia challenge. The big winner of the day was Tom Hufford, one of 16 founding SABR members and a former member of the SABR Board of Directors.
— Sam Zygner
(Click here to view this photo slideshow on mobile devices.)