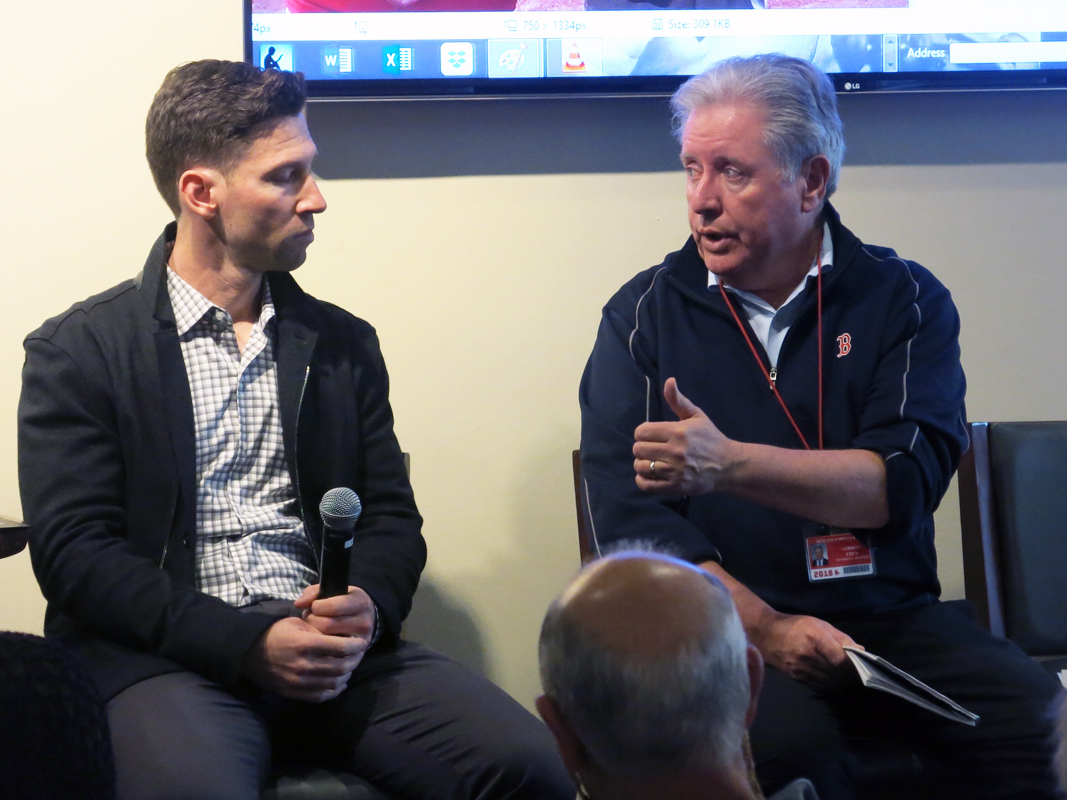 What a day it was in Boston, a SABR Day meeting at Fenway Park! Just over 100 people attended on Saturday, January 27, 2018, which was about the largest group we've had for a meeting in recent memory. Many thanks to Gordon Edes for the invitation this year, and as is always the case, the program was truly one for the ages.
The keynote speaker was Craig Breslow, who has been called "the smartest man in baseball," a title he says he is not one to flaunt. But his talk was engaging, riveting and truly was one of the most thoughtful we have heard from any baseball player.
Also on the agenda an interview with the Wentworth Institute baseball team, a team without a home field, although they manage to play a full schedule. Also heard from was the Boston Renegades Beep Ball Team, and it appears there just might be a challenge game brewing between Wentworth and the Renegades, so stay tuned for that one!
There were other baseball groups heard from — from Bill Nowlin and his presentation on Ted Williams and Bobby Doerr, two greats who were born a century ago in 1918; and from Bob Brady, who reminded us all on the history and legacy of the Boston Braves. And, of course, there was lunch, and a peek at the Park.
All who attended were unanimous in the vote to hold another SABR Day at Fenway Park. We truly hope we will be there again next year.
Click here to view a SABR Day photo gallery, courtesy of Dixie Tourangeau.
— Joanne Hulbert