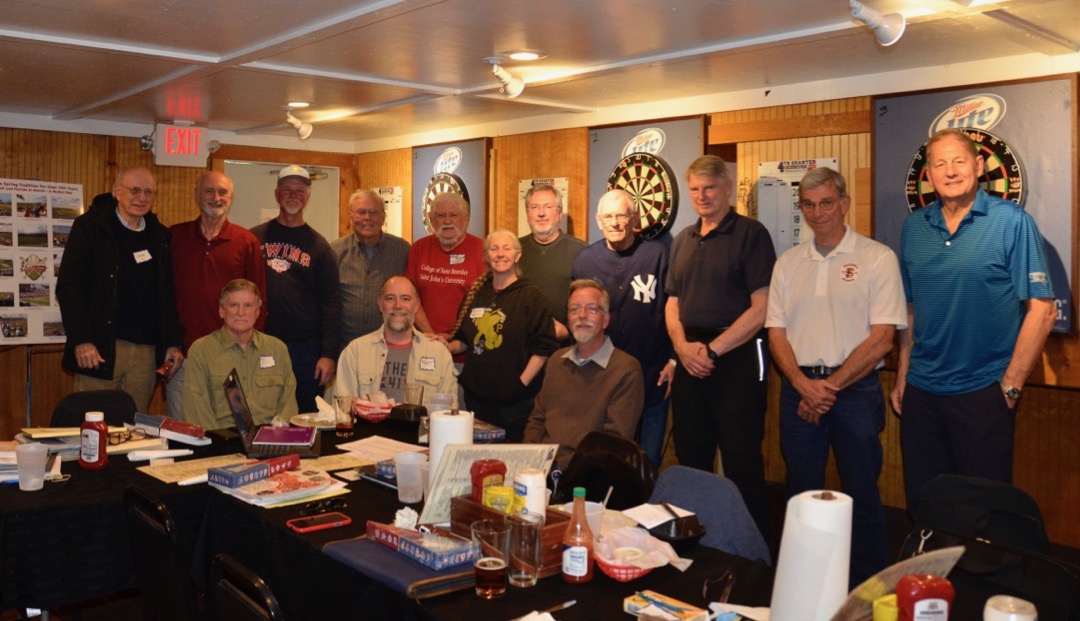 Fifteen members and guests of the North Florida/Buck O'Neil Chapter gathered to celebrate SABR Day in the Biletnikoff Room at The Fourth Quarter Bar and Grill in Tallahassee, Florida, at 1 PM on January 25, 2020. In attendance were:
Matt Keelean, Chapter President

Lori Willner
Jeff English
Terry Mahoney
Diana Kampert
John Obrzut
Roger Raepple
Ron Block
Rick Swaine
Doug Cook
Kent Putnam
Glenn Robertson
Jim Turner
Brent Kallestad
Chuck Rosciam
President Keelean welcomed returning members and introductions were made of first-time guests John Obrzut, Ron Block, and Doug Cook.
President Keelean reminded members of the upcoming SABR 50 Convention in Baltimore in July 2020 and encouraged them to attend. Members were also asked to consider the Jerry Malloy Negro League Conference, which will be held in Birmingham in June this year.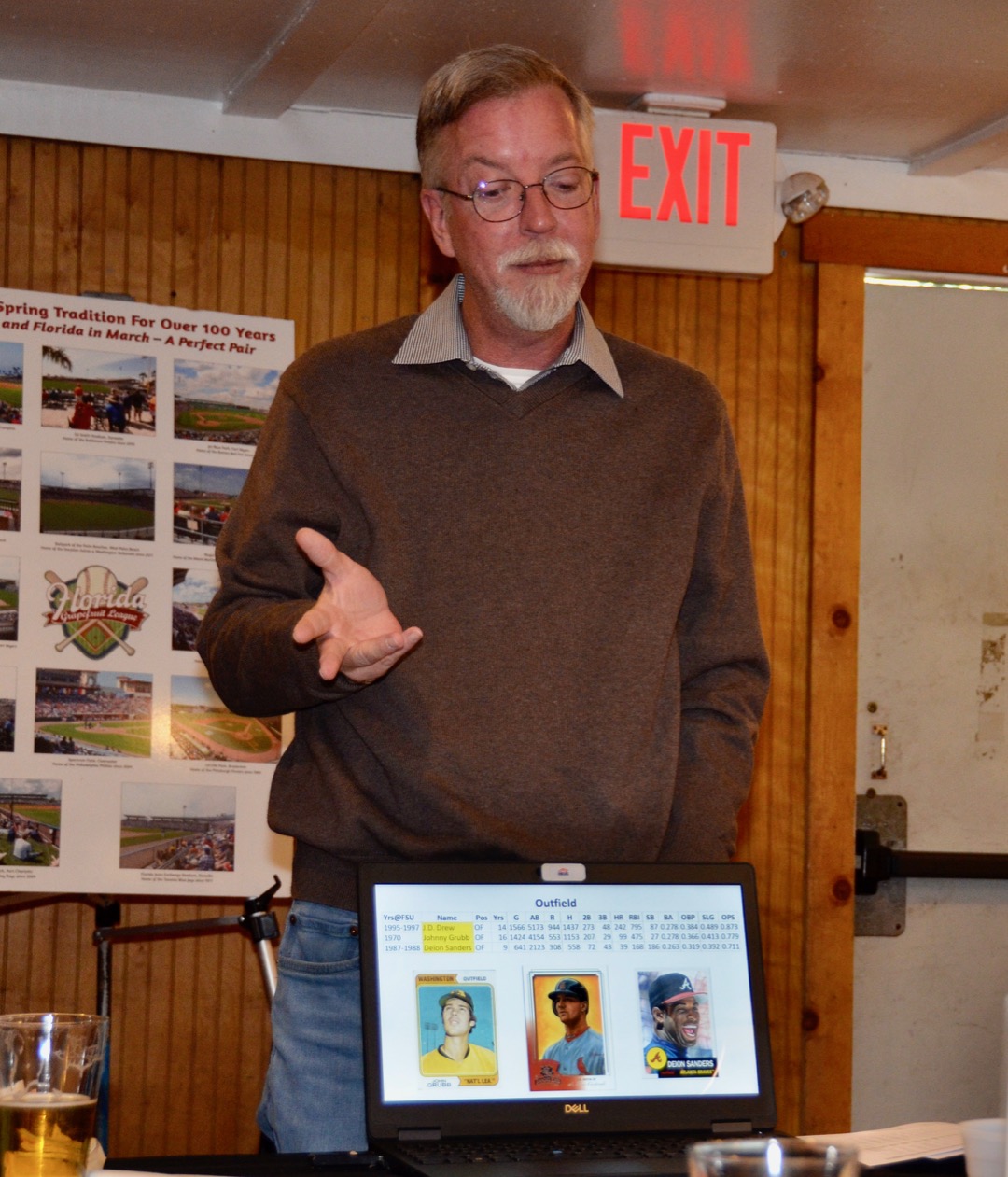 The President then called upon local chapter member Jeff English for the first presentation. Jeff has researched the MLB careers of each player who first played varsity baseball at Florida State University. Using visual aids and statistical analysis, Jeff shared his fantasy all star team which identified the best players at each position, as well as a starting rotation and bullpen for the pitching staff.
The second presenter was guest Ken Silvestri Jr., who coaches baseball at a Tallahassee high school. His father, Ken Sr., had a lengthy big league career, mostly as a backup catcher and later as a coach. One of Ken Sr.'s claims to fame is that he was Joe DiMaggio's roommate with the Yankees for several seasons. Ken brought several signed balls, programs, and other memorabilia to share, and his stories of life as the young son of a Major League ballplayer were very well received.
The third and final presentation was made by Nick Gandy of the Florida Sports Foundation. His interesting talk focused on Baseball Spring Training in Florida, past, present, and future.
It was agreed that the Trivia Contest, scheduled to be held at this meeting, would be rescheduled, providing members additional time to cram for the exam.
Finally, members and guests were reminded that the February Social will be held at a new location.
Meeting adjourned at 4:00 PM or thereabouts.
— Kent Putnam