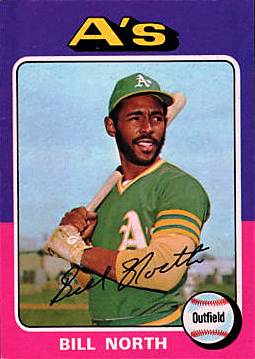 "The mentality of a base stealer, did I tell you that?" asks the scrappy former stolen-base king intensely. "The mentality of a base stealer is, when you get to first base, you see, you look around and say," lowering his voice to a whisper, "Now they're in my ballpark." He pauses. "Know why? 'Cause I can get a lead," he gets up from his chair to demonstrate, "and take two steps." He feints to his right, and starts pointing around the imaginary diamond. "Pitcher ducks. Catcher's coming out. Shortstop's coming across. Second baseman's coming across. Center fielder's coming up. 'Cause I took two steps." Now, he provides the clincher. "And they couldn't stop me anyway!" He returns to his seat, concluding his discourse. "That's the mentality of a base stealer. You have to have that mentality. Look at these guys! Look at all that action!" He laughs. "And they can't stop me anyway!"1

With determination, speed, toughness, swagger, and a resolve to never back down from conflict or confrontation, Bill North forged an impressive eleven-year major league career with the Chicago Cubs, Oakland A's, Los Angeles Dodgers and San Francisco Giants. All the while, he secretly played with, and overcame, a serious and permanent injury suffered during a high school game that could easily have derailed his dream of becoming a big league ballplayer.

North was the starting center fielder on four playoff teams, and earned World Series Championship rings on two of them, the Oakland A's of 1973 and 1974. His fielding range was excellent; from '73 through '76, he recorded more putouts than any other major league outfielder. Despite a .261 career batting average, which was roughly on par with the league, his career on-base percentage of .365 was forty-three points above the league average. Batting first or second in the lineup for most of his career, Bill knew his offensive value to the team was to get on base. He racked up 395 stolen bases, leading the American League in '74 and '76, narrowly missing a third title in '73 due to injury. Twice Bill was voted outstanding player on his team by local sportswriters.

Yet North received very little national recognition. He never was selected to an all-star team, nor honored with a Gold Glove Award. He received just two votes in league MVP balloting during his career. His post-season play was undistinguished, as he managed just 3 hits (but 8 runs) in 59 League Championship and World Series at-bats.

Perhaps Bill's best known moment in the national spotlight was a celebrated clubhouse fight with superstar teammate Reggie Jackson in June of 1974. It typified the tumultuous times of the three-peat world champion Oakland A's of the early 1970's --- a fractious collection of gifted ballplayers who attained the highest pinnacle of their sport despite frequent, sometimes violent, clashes of ego. The fight was just one of several altercations that punctuated North's playing career.

In scarcely more than a decade, Bill played for and with several managers and teammates who are now enshrined in Baseball's Hall of Fame. He also tussled with one of the most controversial and cantankerous club owners in baseball history. "I was able to live my dream," Bill reflects upon his career today.

William Alex North was born May 15, 1948, in Seattle, the youngest of five children to Frances North, a strong woman who held the family together through all types of adversity. To understand how Bill became such a determined competitor, you have to know a bit about his mom. Frances was born in segregated Shreveport, Louisiana, graduating from Central Colored High School, and migrated to Seattle during World War II. As a single parent, she worked several jobs and saved enough to buy a nice house in a decent neighborhood of Seattle, despite housing practices that discriminated against minorities. Along the way, Frances instilled in all of her children a determination to overcome life's obstacles rather than look for excuses. "Mom never raised us with any bitterness," Bill reflects. "I had a great childhood."

Young Billy developed a passion for baseball at an early age. His first coach in Little League was Booth Gardner, future Governor of the state of Washington. "He put us in his yellow '57 Chevy station wagon and we used to go everywhere!" Billy rode the bus from his home in Seattle to farms in suburban Tukwila and picked beans and strawberries in order to earn enough money to go to PCL games at Sick's Stadium. Among his favorite players on the hometown Rainiers were Jungle Jim Rivera, Dave Mann, Joe Taylor, Hal Bevin, Bobby Balcena and Marlan Coughtry. Watching the Milwaukee Braves battle the New York Yankees on television in the '57 and '58 World Series, Billy mused "Geez, I want to do that. I want to play in the World Series." His wish would come true.

"Spud" was Billy's nickname from the neighborhood. "Anywhere, all over the country, if I hear the name 'Spud' come out of the stands, I know exactly where they're from --- 23rd and Jefferson," the address of Seattle's Garfield High School. Billy primarily played second base there, and in one game completed an unassisted triple play. He also played catcher for a while, and believes the experience behind the plate helped him develop a critical understanding of the game. But he attracted the attention of few big league scouts, and received little encouragement from his high school coach. Billy graduated from Garfield with a 2.0 grade point average, the minimum for admission to Central Washington State College (now Central Washington University). "In high school, I wasn't motivated," he admits today. "But when I got to college, education-wise, I flourished."

The week of graduation, however, Billy suffered an injury that imperiled his quest to become a big league ballplayer. On June 5, 1966, during a semi-pro baseball game in Canada, Billy was taking his lead off second base. The opposing pitcher wheeled around attempting a pick off. Billy slid back to the bag. Then, just as he turned toward home plate, the throw arrived and the ball hit him squarely in his right eye.

"I can see colors and that, but there are holes, black holes," North explains. "It damaged the back of the eye. Surgery --- we didn't have that kind of money. I played my whole career being blind in one eye." Billy wore sunglasses to his Garfield High School graduation, and never let his impairment be known at college nor in professional baseball. After leaving college, he was granted a 4-F deferment from military service because of his vision. Two of his favored charities today are the American Foundation for the Blind and Guide Dogs for the Blind.

North was actually recruited to play basketball in college. As a 5-foot-9 inch point guard, Bill couldn't shoot very well but played tenacious defense. "Defense builds character," he asserts. Dean Nicholson was the coach of both the basketball and baseball teams in Bill's freshman year. The next year, a new coach, Gary Frederick, arrived to take over the Wildcats' baseball program. "I watched you play before I took this job," Bill remembers Coach Frederick telling him, "and you know what? You're a winner."

Central Washington State College is in the town of Ellensburg, about 100 miles geographically on the opposite slope of the Cascade Mountains from Seattle, but worlds away culturally. Ellensburg was focused on agribusiness, the presence of a college campus notwithstanding. "In the '60's, Ellensburg was a cow town, cowboys, I guess you'd call it a redneck town," says Coach Frederick. There were few people of color at the college, a far cry from the demographics of North's inner-city Seattle surroundings. "Just far enough away from home," Bill remembers, "to where I could come home if I had to, but I had to start thinking for myself."

Shortly after he arrived, North became the first president of the new Black Student Union on campus; current King County of Washington Executive Ron Simms was his first vice-president. After Dr. Martin Luther King Jr. was assassinated in April, 1968, a memorial service was to be held on campus the same day the baseball team was to travel to Bellingham to play rival Western Washington State College. Bill approached Coach Frederick. "I would like to go to that, but I know we're leaving" Bill said. "I think you should go to it," Coach Frederick assured him. Bill not only attended the service but also caught up with his team later that day, not missing any games. From that day forward, a relationship of trust and mutual respect was cemented between coach and player.

In his sophomore year, North had only one African-American teammate and, with Coach Frederick's permission, sported the mustache of black activism. He was socially disconnected from the rest of his older, white teammates, some of whom were Vietnam War veterans. Likewise, they were skeptical of this brash and cocky teenager, and thought he cared only about himself, not the team. The Wildcats began the season 3-3 before coming together. In a game at Gonzaga University in Spokane, an opposing base runner slid into second base, spikes high, inflicting an eight-inch gash on the Wildcat shortstop's leg. North raced in from his centerfield position and pummeled the runner in defense of his teammate. "From that point on, the players knew Bill cared about them, and they cared about him," says Coach Frederick. "I think it was the turning point of our season, I really do." The Wildcats streaked to the NAIA (National Association of Intercollegiate Athletics) finals, finishing third. Bill batted third in the lineup and was named All-American. The next year, he dropped basketball to concentrate on baseball full-time.

By his junior year, North stood 6 feet tall and had matured physically, and began to attract serious attention from big league scouts. "I was a pretty bad boy," Bill said in a 1972 interview. "I definitely had an attitude problem. But I was fortunate in having a very understanding coach in Gary Frederick. He helped straighten me out."2 Says Coach Frederick, modestly, "All he could do when I got him was hit, run and throw, and I taught him how to carry the chip on his shoulder." Sometimes Bill let his frustrations get the better of him, even being ejected by an umpire in one game.

North hit .476 and was named honorable mention All-American3 when he left school after his junior year to enter the 1969 major league draft. He thought he'd be one of the top picks of the draft, but was sorely disappointed when he slid all the way to the 12th round before being selected by the Chicago Cubs organization. The scout who signed him was former major league infielder George Freese.

Why did he fall to such a low round? Did his 'attitude problem' erode his perceived value? Did word about his impaired vision leak out? North offers this explanation: "I had a scout from the New York Yankees follow me for two years. One day we played a game and it got rained out, and the scout was there, and he watched me walk off with my white girlfriend. Found out I was president of the Black Student Union. I was drafted in the 12th round and the 243rd player picked." The Cubs gave Bill a good signing bonus nonetheless, and agreed to pay his tuition at Arizona State University in the off-season.

North started his professional career that summer of 1969 in Caldwell, Idaho, of the Pioneer League. His batting average was just .266 with two home runs, but Bill led the league in stolen bases with 42 and drew 61 walks. He scored 67 runs on just 50 base hits. His OBP of .459 was among tops in the league.

That fall, Bill played in the Arizona Instructional League. His manager was Lou Klein. "We used to go tooth and nail," recalls Bill, "because I was headstrong, but I played hard and I wanted to learn the game." Though batting just .272, Bill helped his team win 35 of 48 games, and made quite an impression on Klein. "He [Klein] predicted that the Cubs' next big hitter in the Banks-Santo-Williams mold will be outfielder Bill North," wrote Jerome Holtzman in The Sporting News the following summer.4

North played most of 1970 with Quincy, Illinois, helping the Cubs' Single-A affiliate win the Midwest League championship with a decisive home run in the playoff.5 He moved up to San Antonio in 1971 and had his minor league breakout season with the Double-A Missions. He led the Texas League with 91 runs scored and 47 stolen bases, and finished third in batting average at .291. His OBP of .394 was second on the team, and his 10 home runs were a personal best. Bill slugged several dramatic homers, including the first ever to clear the center-field wall of four-year-old Blues Stadium, later renamed Tim McCarver Stadium, in Memphis.6 His outstanding play earned him a berth on the Texas League All-Star Team7 and a September call up to the Cubs, where he collected 6 hits in 16 at bats. Despite a disconnection between the club's front office and their mercurial outfielder, Bill had firmly thrust himself into their future plans.

More than two decades after Jackie Robinson had integrated major league baseball, vestiges of racism still pervaded organized baseball. North recalls that few black ballplayers were from the North, while many white coaches were southerners who still harbored stereotypical racist attitudes. "When I told one of them to kiss my ass, they said I hated white people and I was unmanageable." The parent club would dispatch scout Buck O'Neill to the minors to talk to Bill whenever he got in trouble. "They sent me to a psychiatrist. They said they were doing it so that he could prepare me for the big leagues. What they were doing is trying to find out what made me tick, because this guy was going back and telling them everything I told him."

North was sent to the Arizona Instructional League after the 1971 season to learn to become a switch-hitter. He had made it to the big leagues strictly as a right-handed batter with some power, but Cubs manager Leo Durocher wanted to take advantage of his speed. Bill led the fall league in runs scored, stolen bases and walks,8 and the experiment was pronounced a rousing success. North switch-hit his entire major league career thereafter. While posting better numbers in far fewer at-bats batting right-handed (1134 AB, .287 average, 17 HR, .397 slugging pct.) compared to left-handed (2766, .250, 3, .297), his career OBP (.378 RH, .360 LH) showed consistency from both sides of the plate.9

Rick Monday was acquired by the Cubs from the Oakland Athletics in the off-season to start in center field, and other teams began to ask for North in trades, but the Cubs' brass said no. Bill hit over .400 in spring training in 197210 and appeared to have won the starting job in right field when the club broke camp in Arizona to play exhibition games against the White Sox at New Orleans' Tulane University football field. Bill looked at the cement wall outside the running track that ringed the stadium and commented that he didn't like the field. Pitching coach Hank Aguirre overheard and misinterpreted the comment and reported to Manager Durocher that North didn't want to play. Bill was banished to Leo's doghouse and rode the bench that night. The next day, the players union called a strike that lasted several weeks.

When the 1972 regular season began, North played sporadically and could not regain his hitting stroke before being optioned to Triple-A Wichita in May. Disheartened and defiant, Bill told the club he was quitting baseball to become a teacher, but acquiesced when Vice President John Holland assured him the demotion would only be for the required ten-day minimum. Upon his recall, Bill was used sparingly by Durocher, mainly as a pinch-runner and defensive replacement. In early July, he was sent back down to Wichita. Again, the temperamental outfielder balked. This time, Holland told him he'd be suspended indefinitely if he did not report. North batted over .400 for the Aeros with a 16 game hitting streak.11 On July 24, the Cubs replaced Durocher with Holland's assistant and director of player development, Whitey Lockman. Bill was recalled five days later and given much more playing time. The team won 37 of its final 61 games. Despite a marked improvement during the second half, North ended his first season as a switch-hitter batting just .181. He was again sent to polish his skills in the Arizona Instructional League, and was voted an all-star.12 Still, the organization had lost its patience with North's brash behavior, and traded the promising young outfielder even up for Bob Locker, a 34-year-old relief pitcher. Bill sums up 1972 thusly: "I went from number-one prospect in the Cubs organization to number-one suspect, and they had to get rid of me."

The trade was jarring to Bill, despite his acrimonious relationship with the front office. "When you're traded the first time, it breaks your heart," he remembers. "Then my older brother said to me 'Instead of looking where you've been, look at where you're going!'" Billy was acquired by the 1972 world champion Oakland A's. Owner Charlie Finley needed to plug a hole in center field -- created, ironically, by his trade of Rick Monday to the Cubs the year before -- so that superstar Reggie Jackson could move back to right. Shortly before spring training, however, Finley purchased Billy Conigliaro from the Brewers to play center, and North faced a battle just to make the team, let alone crack the starting lineup. He made the roster as a fifth outfielder, but Manager Dick Williams needed a leadoff hitter because shortstop Bert Campaneris was suspended the first week of the 1973 season. Williams inserted North into his opening day lineup as the A's first- ever designated hitter. Bill collected two hits and continued to DH until moving to center field in late April.

Williams took an immediate liking to his new speedster, "the only player I've ever seen literally strut on to a world championship team. I saw North and thought, 'This will be fun.'"13 It didn't take long for Bill to inject himself into the shenanigans of the Oakland clubhouse. The A's started the 1973 season with three straight losses, then flew to Chicago to play the White Sox. "On the bus ride from the airport to the hotel," Williams recalls, "I heard North and Blue Moon Odom sniping at each other, and then sniping louder, and I thought 'We're going to have our first fight before our first victory.'"14 According to team captain Sal Bando, "It sounded a lot worse than it was. Bill North was just kidding Odom, just getting on him, and we were egging him on."15 By May 2, Bill was leading the league with eight stolen bases, but hitting just .208. Williams stayed with North but dropped him to ninth in the batting order. Over the next four weeks, Bill hit .397 and stole seven more bases to raise his season batting average to .303, becoming the A's everyday center fielder over the next four years. He hit his first major league home run on May 17 off the Angels' Rudy May. The following night against Kansas City, however, Bill initiated a fight that earned him an ejection, a three-day suspension, and $100 fine.

The A's were leading 5-4 when North stepped to the plate in the bottom of the eighth against Royals rookie reliever Doug Bird. On Bird's first pitch, Bill swung and missed, and his bat sailed out near the mound. "Walking to the mound," Dick Williams recalls, "just before he reached his bat, North stopped, turned, and nailed Bird with a right to the jaw. Bird dropped, but North didn't stop --- he jumped on him and pounded him. What in the hell is Bill North doing pounding a guy after the guy throws him a strike? Did I have an insane man on my hands? I mean, more insane than the guys I already had?"16

Williams called North into his office after the game and demanded an explanation. Bill told him that he and Bird were adversaries in a Midwest League game in 1970. Bill came to bat after Bird surrendered back-to-back home runs. Bird knocked him down with his first pitch, then drilled him in his left ear with the next.17 In those days, batters wore helmets with no ear flaps. Bill had not forgotten the incident and vowed to get even. Three years later, he had his chance. Williams chastised North for taking the game into his own hands. "Why didn't you at least tell us, and we would have gotten back at him some other way!" Williams bellowed. "This is a team that doesn't just play together, it fights together!"18

The beaning by Doug Bird in 1970 was a defining moment in North's career. The lesson he carried with him was this: "I waited one pitch too long. I should have stopped it when he knocked me down. And that's the way I felt about it the rest of my career. I'm not going one pitch too long, and I'm not going to sit here and let nobody fire on me. I'm going to do the firing." This experience, plus his intense desire to win, explains why North became involved in so many skirmishes throughout his career. Later in 1973 the Angels' Dick Lange threw a pitch at North's legs. Bill responded on the next pitch with a drag bunt, hoping Lange would attempt to field the ball. Instead, first baseman Mike Epstein charged in and tagged North hard on the neck, but dropped the ball. Standing on first, Bill initiated a near-brawl with Epstein. Both benches emptied before order was restored.19 Bill didn't start the incident, but was determined to even the score before being victimized again. "North's an aggressive player," said Dick Williams, admiring his combative style. "He can play for me anytime."20

After the suspension, North played in every one of the A's next 112 games. Manager Williams elevated him from ninth to second to leadoff spot in the batting order. The A's climbed back into contention, moving into first place in the A.L. West to stay by mid-August. On September 20, they were just days away from clinching the title. Bill North was an offensive catalyst, batting .285, with an OBP of .376, and leading the league in stolen bases (53) and runs scored (98). In the second game of a double-header that day in Minnesota, his fortunes turned. With a man on third, North hit a grounder to second base. Rod Carew fielded the ball and threw home. Bill took his eye off first base to follow the throw, and landed awkwardly on the side of the bag. He sprained his ankle so severely that he missed the rest of the season, including the ALCS and World Series. As a result, Boston's Tommy Harper and teammate Reggie Jackson nipped North the final week of the season to take the stolen base and runs scored titles, respectively. Bill still recorded more putouts than any other outfielder in 1973.

The A's dispatched the Orioles to cop the A.L. pennant, and then defeated the New York Mets in seven games to repeat as World Series champions. Due to a blunder by owner Charlie Finley, the A's had only twenty-four eligible players on its series roster. Finley petitioned the Mets and Commissioner Bowie Kuhn for accommodation but was denied. To accentuate his position that the A's were at a disadvantage playing short-handed, the callous Finley did not allow the injured North to suit up or sit in the dugout with his teammates during the series, despite his contribution to the team's success. "I was his pawn because of the beef that he was having with Bowie Kuhn," Bill recollects. "He had no thought about my feelings, not one ounce." Disconsolate, North watched Game Three from the Shea Stadium grandstand with the players' families, then flew back home to Oakland. As a result, he was not in New York during the Mike Andrews controversy, nor in the A's clubhouse when Dick Williams announced he would resign after the series. He did receive a World Series ring and a full share of the $24,617.57 post-season bonus.21

1974 was the year of The Fight --- actually, two of them. "We [Bill North and Reggie Jackson] were the second most celebrated fight of the year [after] George Foreman and Joe Frazier," Bill remembers without exaggeration. Jackson had attained full-fledged superstardom the year before, being selected Most Valuable Player of both the American League and the 1973 World Series.

North began the season in the worst hitting slump of his career, collecting only two hits in his first 33 at-bats. He was coming back from the severe ankle sprain of the previous year and nursing a sore hamstring. By contrast, Jackson was off to a phenomenal start, batting over .400 and leading the league in home runs. Jackson had always gotten along with North, and publicly praised the young center fielder several times for his fielding prowess. Sometime in mid-April, however, Bill failed to run hard to first on a routine ground-out. When he returned to the bench, Reggie harshly berated him in front of his teammates for not hustling. The seeds of The Fight were sown.

"He had crossed me, in some way, a couple of times," Bill recalls without going into detail. "I tried to set him up for a month." He gave Reggie the silent treatment despite Jackson's torrid start, and refused to talk to him on or off the field. He would not congratulate Reggie after home runs. During this period, North lifted his average above .200, swiped seventeen bases in the month of May alone, and played exceptional defense. By the day of The Fight, he was batting .228 and leading the league in stolen bases. Jackson remained hot, batting .390 with a league-leading 15 home runs, and the A's were first in the A.L. West.

Finally, prior to a night game on June 5, in the locker room at Tiger Stadium, Bill made a remark that infuriated Reggie and ignited the brawl. The superstar, who was not yet dressed for the game, charged North and the two wrestled on the floor, in full view of teammates and sportswriters. Catcher Ray Fosse, pitcher Vida Blue and others were able to separate the two, only to have the combatants tangle again a few minutes later. "It wasn't a regular clubhouse fight," said an A's teammate anonymously. "There was no backing off. They went at it hot and heavy --- twice."22 When the dust settled, the consensus was that North had won the fight. Jackson ended up with a bruised shoulder and battered ego. Fosse suffered a separated cervical disk in the melee and was out of action until late in the season. Both North and Jackson played against the Tigers that night. Bill went 2 for 3 with a double, run scored and RBI while Reggie went 0 for 4. For the rest of June, the powerful right fielder batted .197 with just three doubles, no home runs and four RBI.

The Fight proved Reggie was vulnerable, and everyone seemed to pile on the superstar afterward. Owner Charlie Finley met the team in Milwaukee a few days later and chastised both combatants. Publicly, he held Jackson accountable for the altercation. Privately, according to North, Finley was happy Bill had put Reggie in his place. Many of the A's, perhaps jealous and resentful of Jackson's stardom, lost any prior respect for their teammate. "The guys, especially the white dudes, liked to see Reggie fall," North remembers. "People who would never confront him in that situation were talking to him, like, 'You ain't nothing,' and it irked me." Finally, Bill had a private meeting with Reggie to clear the air and lift Jackson out of his funk. "Hey man, look, the thing that happened between you and me is over. It's done. But, you know what? You can't let these people talk to you this way. You got to get up, man, you're folding. You got to get up." Reggie regrouped and finished the year with a .289 average, 29 HR and 93 RBI.

Bill looks back upon the incident with much more humility than braggadocio. "I had extracted my ounce of retribution," Bill admits, but believes the path chosen to settle their score was from youthful ignorance. The Fight and its aftermath enabled Bill and Reggie to move forward as teammates with renewed respect for each other. Today, North says, they maintain a genuine friendship.

North finished the season with a .260 average, .347 OBP and a league-leading 54 stolen bases, despite a foot problem that lingered all year long. He played for a new manager, Alvin Dark, who had made insensitive, arguably racist remarks while in San Francisco a decade earlier. Surprisingly, Bill had a decent relationship with the skipper. When he got off to his slow start at the plate, North approached Dark and suggested he be dropped in the batting order so as not to hurt the team. Dark said, "I want you out there for what you might do." "That was one of the greatest compliments I ever had as a player," states Bill today.

North compiled the finest defensive season of his career in 1974, yet was denied an AL Gold Glove Award, a slight that rankles him to this day. Bill finished third in the league with 437 putouts, and his .991 fielding average, 9 assists and only 4 errors were better stats than those posted by the award-winners Paul Blair, Amos Otis and Joe Rudi.

The A's won the AL West division for the fourth year in a row and dispatched their eastern rivals, the Orioles, again in the ALCS. In his first post-season series, North collected only one hit in 16 at bats, but stole a base and scored three of the team's eleven runs.

The 1974 World Series pitted the defending champion A's against the Los Angeles Dodgers. On paper, the Dodgers appeared to be the better team. They had won 102 regular-season games to the A's 90. The Dodger offense scored 100 more runs despite not having the designated hitter. Their pitching staff posted a sub-3.00 ERA comparable to the A's, and was anchored by 106-game, 208-inning Cy Young Award Winner Mike Marshall. First-baseman Bill Buckner bragged about the Dodgers' seeming superiority: "If we played them 162 games, we'd win 100."23 The A's went about their usual business, which included a North-Jackson-type scuffle between Rollie Fingers and Blue Moon Odom in the Dodger Stadium clubhouse the day before the series began. "I learned my lesson," North said playfully at the time. "When Blue Moon and Rollie went at it, I moved to the other side of the clubhouse."24 After the fracas, Bill impishly performed a shadow-boxing routine in front of Odom.25 The A's were their usual contradictory selves, seemingly high-strung and loose at the same time, and they vanquished the Dodgers in five games to win their third straight World Series title.

North managed only one hit in 17 at bats in his World Series debut, but stole a base, scored three runs and played a hand offensively in all four of the A's victories. In Game One, his sacrifice bunt in the eighth inning led to what proved to be the winning run. In Game Three, North tallied his only base hit in the third inning, advanced from first to third on an infield ground out, and scored the A's first run in a 3-2 victory. In Game Four, with the score tied, North drew a leadoff sixth-inning walk, coaxed an errant pickoff throw and scored the first of four runs to put the A's ahead to stay. And in Game Five, North reached first on a fielder's choice, stole second, advanced to third on the catcher's throwing error, and scored the first run of the clinching 3-2 triumph. On defense, Bill made an error on a Bill Buckner's single in the eighth inning of Game Five that could have proven costly (Buckner was thrown out at third), but otherwise covered his center-field position well. Unlike 1973, Billy was able to celebrate on the field with his teammates this time. He earned his second World Series ring and a full share of $22,219.09.26

North and the A's reported to spring training in 1975 without AL Cy Young Award winner Catfish Hunter, who was granted free agency in December due to breach of contract by owner Finley and signed a $3 million, five year deal with the New York Yankees. Despite the loss, the A's won 98 games and a fifth straight AL West title.

North batted .273 with a .373 OBP for the season, but his stolen base total dropped to 30. Painful bone spurs that required surgery to his left ankle the following winter played a role. Also, Manager Dark took away North's permanent green light, the only time that happened during his career. Another factor was hitting in front of free-swingers Bert Campaneris and Claudell Washington. Billy remembers a frustrated Alvin Dark telling Campaneris, "Take pitches for him!"

North harbors disdain toward his top-of-the-lineup teammate to this day. Before North joined the A's, Campaneris led the American League in stolen bases six times, including an Oakland franchise record of 62 thefts two years in a row. "When I came over there, he told Angel Mangual 'I don't care how good he steals bases. He'll never steal more than me.'" From '73 through '76, when both were together in Oakland, North stole more bases than Campaneris each year.

North was successful on 71% of his career attempts, compared to Campaneris' success rate of 77%. "When I had a hitter hitting behind me, I had to steal second base on the first three pitches, or I'm taking the bat out of his hands. That's why I got thrown out quite a bit. But, check the record from the seventh to the ninth [innings], on Campaneris, too --- whole career, 7 to 9. A lot of people steal those bases in the first three, four innings. Seven to 9 --- that's when the big boys run. When the game's on the line, and you still make it." Indeed, during close-and-late game situations, North's career success rate jumps to 80% compared to Campaneris' 75%. From '73 to '75, North swiped 17 bases in 18 close-and-late attempts compared to Campaneris' 16 for 25 ratio.27

In an afternoon game in Oakland on June 8, North failed to catch a deep line drive to left-center with two out in the ninth inning that some say he should have had, costing staff ace Ken Holtzman a third career no-hitter. "Let me tell you something," Bill retorts today, "every time I hear that, it pisses me off. This is the deal. Hitter's Tom Veryzer. We're supposed to pitch him hard away. So I'm playing over here, right-center field and shallow. [Holtzman] floated a damn change-up inside." The weak-hitting Veryzer lined the ball into the left-center field alley. "I'm running back. In the Oakland Coliseum, the sun goes across from first base to third base, right behind home plate. It's in the sun. If I had a clean run to it, I'd have had to dive for the ball to get it." Adds North, "the left fielder [Rudi] is supposed to move around with me. It was closer to being his ball than mine."

Always taking pride in his defense, North attended the pitchers' meetings to find out how they were going to pitch to opposing batters. Before computer models were developed to dictate placement of the outfielders, Bill ran the A's outfield and made those decisions. "I took running my outfield very importantly. That's part of the reason we had good outfield defense."

The impact of the loss of Catfish Hunter became evident in the '75 post-season. The A's were swept three straight by the Red Sox in the ALCS. North went hitless in ten at bats. Failing to advance to the World Series, the A's full playoff share dropped to $7,153.55.28

That winter, the reserve clause that had stood in baseball since 1879 was struck down. North and teammates Jackson, Bando, Rudi, Campaneris, Holtzman, Fingers, Gene Tenace, and Vida Blue held out against owner Finley for better contracts. On April 27, North signed a two-year deal worth $75,000 per season, a substantial increase over his previous salary of $55,000.29 The others remained unsigned, to become free agents at the end of the year. One week before the start of the '76 season, Finley dropped a bombshell by trading Jackson and Holtzman to the Orioles. Without Jackson, new manager Chuck Tanner turned to the running game, and the A's stole a league record 341 bases. North led the team and the majors with 75 thefts, a new Oakland club record, but was thrown out 29 times. "I would say 15 of those were on hit-and-runs that [Campaneris] swung through," he laments. In his autobiography, teammate Billy Williams recalls that when North was closing in on the shortstop's club record, "Campaneris would swing and foul every time Billy would take off to steal."30 If not for Campaneris, Bill believes he would have stolen 110 bases, easily setting a new American League record. Besides stolen bases, he also led the team in runs, hits and batting average, and was named Outstanding Player by the Bay Area sportswriters.

At the June 15 trading deadline, Finley took a preemptive strike toward the impending free agency and attempted to sell Fingers and Rudi to the Red Sox, and Vida Blue to the Yankees. Commissioner Kuhn vetoed the sale. Finley filed suit and ordered Tanner to refrain from playing the trio. On June 27, Bill and the rest of the short-handed A's threatened to strike, and Finley relented.

The team was 8 --- games behind Kansas City at the All-Star break. On July 15th in Detroit, the first game after the mid-summer classic, an incident involving North and Fingers nearly led to fisticuffs. The game went to extra innings tied at 2-2. In the bottom of the eleventh, Fingers faced Dan Meyer with two outs and the bases loaded. What transpired was similar to what had happened in the Holtzman game the year before. "Same situation (as Veryzer), only a left-handed hitter," Bill recalls. "Playing him to pitch hard and away, playing him to left center." Meyer hit a drive to right center. "The ball was in the lights the whole way. I ran to the spot where I thought it was supposed to be and went to my knees. The ball hit me right here (heel of glove) and we lost the game." Fingers stood on the mound, hands on hips, and then cussed North to his teammates. When Bill heard this, he decided to confront Fingers in private. "When he got dressed, I got dressed. When he got on the bus, I got on the bus. When he got off the bus, I got off the bus. When he got on the elevator, I got on the elevator. When he got off on his floor, I got off on his floor. When he stuck his key in his door and opened the door, I pushed him in and I told him, 'Don't you ever, ever do that to me again on a baseball diamond!'" The two went nose-to-nose, but no punches were thrown. The contentious A's rounded into form, and closed fast to finish with 87 victories, just 2 --- games behind the Royals in the A.L. West, ending a string of five consecutive division titles.

Of Oakland's elite players, only North and Blue had signed two-year contracts to play for Finley in 1977. The rest became free agents and signed lucrative contracts to go elsewhere. On Opening Day, Bill was the only returning starter from the previous year. The A's sank to last in the A.L. West and lost 98 games.

1977 was an injury-plagued year North would just as soon forget. Five weeks into the season, he missed nearly a month after severely cutting his foot when a shower door shattered at his health club. Shortly after returning to the lineup, he fractured his index finger on a sacrifice bunt and missed two more months. By the time he returned from the disabled list in late August, the team was hopelessly out of contention. North did not play after September 7, per Finley's orders to manager Bobby Winkles. The penurious owner took offense at Bill's remark that the losing club was "inept." He also knew North intended to become a free agent after the next season. Bill finished 1977 with a .261 average and 17 stolen bases in just 56 games.

Two weeks after attending the World Series in Los Angeles, Bill was arrested at his Bay Area home in a drug bust. Undercover police had bought cocaine from an acquaintance staying with North's roommate while North was out of town. On October 29, just before midnight, a vice squad burst through the front door. "I was looking down the barrel of a gun," Bill recalls. Drugs on the premises were seized, and North was charged with drug trafficking and possession of cocaine for sale, a felony carrying a maximum sentence of three to five years. A magistrate of the Oakland Municipal Court looked over the evidence and dismissed the charges. "I don't think you were doing all this," Bill remembers the judge saying, "but you were doing something. I'm going to suggest to you to get rid of some of the people around you. If you come back and see me in the next six months, all of this is going to come to life again. If you don't, it's wiped completely from your record."

"I look back at that, and all things happen for good," North reasons today. "Cost me money, though." He admits he was a recreational drug user. "I never sold drugs, but the temperature of the day, there were plenty of ball players that weren't getting high, and there were some that were getting a lot higher than I was. That's not something to be proud of. It [the drug bust] certainly did not enhance my image."

1978 was North's option year with the A's, his salary reduced to $64,000,31 after which he would become a free agent. On March 15, Finley traded staff ace Vida Blue to the San Francisco Giants for seven players and $300,000. That left North as the only player remaining from the A's championship years. Bill started the first three games of the season, then at Finley's decree, did not start again until May 2. On May 17, the day before Bill s thirtieth birthday, Finley swung a waiver deal that sent North to the defending N.L. champion Los Angeles Dodgers for utility outfielder Glenn Burke.

New manager Tommy Lasorda and the Dodgers, a tight-knit group who had played together for years, didn't know what to expect from their new, seemingly arrogant center fielder. It didn't take long to find out. On May 28, in a game against the rival Giants in San Francisco, North slid hard into Bill Madlock while trying to steal second. Both benches emptied as he and Madlock exchanged words. North explained at the time that he was trying to kick the ball out of Madlock's glove. "I'd do that if it was my mother. I wanted that base, simple as that."32 On June 2 in Philadelphia, attempting to break up a game-ending double play, North took out the Phillies' Jim Morrison with a slide so violent he was called out for runner's interference.33

North scored fourteen runs in his first fifteen games with Lasorda's crew. For much of the year, Bill batted over .280 with an OBP well over .400 before tailing off to finish at .234 with a .371 OBP and 27 stolen bases, second on the team. North shared center-field duties with Rick Monday and helped the Dodgers win a second successive N.L. pennant. In Game 1 of a World Series rematch against the Yankees, North pinch-hit a two-run double in an 11-5 Dodger victory. In Game 2, he was in center field when his former teammate, Reggie Jackson, now known as Mr. October for his post-season heroics, faced rookie pitcher Bob Welch in the bottom of the ninth with the game on the line. "The tension, you could feel it!" Bill recalls today. "The energy was so thick you could cut it with a knife! I said to myself, 'Wow! This is what it's about!' It was one of the most poignant moments in my whole career." Jackson struck out to end the game, but had his revenge against Welch in Game 6 as the Yankees won the series 4 games to 2. Bill was voted a five-sixths share of the series money and earned $21,335.92.34

The Dodgers initially wanted North back for 1979. "I had a four year, $932,000 contract on the table with the Dodgers," Bill recalls, "but my agent suggested I go free agency. I was supposed to be one of the top free agents of the day." Instead, whether it was due to his drug arrest the previous year or other factors, North was drafted by only two teams, the Texas Rangers and Cleveland Indians. While teammate Lee Lacy and six other free agents signed long-term contracts in excess of $1 million, "I had to go beg for a contract." Finally, on March 9, Bill himself negotiated a one-year deal with the San Francisco Giants.

Bill had a fine season in 1979 for the Giants and Manager Joe Altobelli. Batting leadoff, he led the team with a .386 OBP, 96 walks, 87 runs scored and 58 stolen bases, a modern-day club record. Coach Jim Davenport told Bill he was the best base runner he had seen since Willie Mays. He was named the team's Outstanding Player by the local sportswriters, and the Giants rewarded North with a three-year contract at more than $200,000 a year.

Unfortunately, the Giants as a team were a huge disappointment, falling to a distant fourth place in the N.L. West after contending the year before. It was the attitude of many of his teammates toward losing that gnawed on Bill. In mid-August, North called a team meeting and chastised them for their complacency. "I just told them I couldn't understand people who accept defeat," Bill explained at the time. "We've got guys on this club who are stealing money. We lose games and guys don't even care. There's no pride."35 Days later, North crashed into the outfield wall chasing down a double and missed several games.36 "I don't know if it was the next year, or later that year, where I just said I'm tired of running into these walls, doing all this diving and stuff, just to look up and see Jack Clark looking at me. And it got me. It's something I'm not very proud of, and I talk about it to this day, when I accepted (losing). You should always compete against yourself, if nothing else. But don't give in to losing. In retrospect, that was a disappointment to me, in myself. Winning is infectious, (but) losing is insidious" decries Bill today.

Nonetheless, North worked hard that winter with new hitting coach Jim Lefebvre, and got off to a great start in 1980, reaching base in each of the first 33 games he started. On April 17, trying to advance from first to third on a single, he unintentionally broke the nose of the Padres' Aurelio Rodriguez with an elbow-high slide. Once again, allegations of dirty play swirled around him.

The Giants were expected to contend, but it was not to be. North and most of the team did not get along with manager Dave Bristol, who had replaced Altobelli the previous September. North was especially critical of Bristol's handling of Mike Ivie's bout with depression, which ruined the budding star's career. Bristol barely played North the last month of the season, in order to give young players more playing time. Bill finished with a .251 average, .373 OBP and 45 stolen bases in 128 games.

The Giants replaced Bristol with Frank Robinson for the 1981 season. At the time, Bill publicly lauded the move. "He's a winner," North proclaimed. "Frank has been on championship teams. He also has credibility as an individual and can make the Giants a cohesive unit."37 Privately, Bill had clashed with Frank earlier in his career, and knew Robinson did not like him. During spring training, reports persisted that the Giants were attempting to trade Bill.

North started in center field in fifteen of the Giants first twenty games, drawing walks (.397 OBP) and stealing bases (11) with his usual regularity. As the team embarked on a road trip to the east coast, Robinson, suddenly and without explanation, decided to platoon Bill with right handed batter Jerry Martin. It was the first time North was benched by a manager for reasons other than injury, showcasing of youth or meddlesome ownership, and it didn't sit well. Bill started only two of seven games in Philadelphia and New York, going hitless in eleven at bats. When the team arrived in Montreal, North called his mom. "We talked for about an hour and a half. I said 'Mom, I've never met anybody like this in my life. An evil man, he's just mean. I've tried to be cool.' She said, 'You know what? Do your work. Do your work!' And I hadn't been, because I was pouting. Momma told me that and I kind of picked it up a bit." On May 8, Bill went 2 for 4 and stole three bases. The following night, off Expos ace Steve Rogers, he stroked a double and the only grand slam of his career, his last home run, and drove in six runs, a career best. Despite the offensive explosion, North's name was not in Robinson's lineup card the next game. Over the ensuing four weeks, Robinson refused to play Bill regularly. North started only ten of twenty-two games before the season came to a halt due to the players' strike. The Giants were 27-32, and North was hitting just .221, but with a .354 OBP. Despite playing part-time, he was second in the league with 26 stolen bases.

Bill stayed in shape during the 50-day work stoppage, and returned to the team on August 1 when the strike was settled. Four days later, new general manager Tom Haller, who had replaced the fired Spec Richardson one month earlier, told North he had been released from the club. Dispirited, Bill left baseball behind and did not pursue any potential opportunities to play the rest of the year.

North's his old manager, Dick Williams, invited him to compete for a job with the San Diego Padres in 1982. If San Diego kept North on its roster, it would have to assume the final year of his contract with the Giants. At the end of spring training, Williams told Bill he did not make the team. His major league career was over at the age of 33.

Contemporary assessments of North are mixed. On the one hand, he most certainly acquired a reputation, justly or not, for being a hothead and a troublemaker. He often appeared to be at the epicenter of conflict, whether on the field, in the clubhouse, or with the front office. He challenged what he considered unfair or duplicitous treatment, no matter how trivial. Billy Williams recalls an incident on a plane ride in 1976 in which North took exception to the fact that the meals being served throughout the cabin were not of the same quality. When Manager Chuck Tanner belittled him, according to Williams, "I knew that Billy had a short fuse and he was about to explode."38 Williams remembers North as "the kind of guy who could be laughing one minute, and if you crossed him, he would be evil."39 Some opponents thought of him as a dirty, over-the-line player, and at least one club reportedly declined to trade for North after polling its members about North's attitude.40

Yet Bill earned the respect of many of his teammates by doing whatever it took to win ball games. Reggie Jackson wrote this about Bill in his autobiography: "North was a feisty little guy with a hair-trigger temper, and one of the reasons he was such a winner on the field was because he had a lot of piss and vinegar in him."41 Reggie described Bill as the offensive table-setter whose role on the team was to steal bases and be in a position to score runs. Catfish Hunter defined North as "just what we needed at the top of our lineup. A versatile switch-hitter blessed with great speed and instincts in the outfield and more pop in his bat than he got credit for."42 As the beneficiary of North's defense, Hunter and the team didn't mind his so-called hot-dog style of play in the field. "I told him, 'we don't care how you catch it. Between your legs. Behind your back. Up your nose. Just don't miss it.' And to his credit, he rarely did."43

Throughout his playing career, North was selfless in helping teammates and opponents hone their base-running skills. He was with the A's during Finley's era of the "designated runner," a player kept on the roster solely to use as a pinch-runner late in the game. Among those he helped were Allen Lewis, Herb Washington, Matt Alexander and Don Hopkins. "Herb was the fastest, easy, but he didn't have baseball knowledge. Matt was the best of them." What did Bill think of Finley's folly? "Most teams don't use the twenty-fifth guy. Ours was functional."

When asked about tough pitchers to steal against, North mentions Steve Carlton and Gaylord Perry. "Carlton balked all the time, but Gaylord Perry made you play base-to-base baseball. Gaylord Perry, he was excellent." The toughest catcher to run on? "Bob Boone was pretty good, but the toughest catcher I ever saw was a guy down in Texas, Jim Sundberg --- quick and accurate."

Despite clashes with several of his teammates, managers and opponents, Bill has the utmost respect for many of them. A few examples: "Catfish [Hunter] was one of the best people in the world. A gentleman, a really true good man, a principled fellow." Joe Altobelli: "Nice guy, wonderful person." Billy Williams: "He was my mentor when I came up --- a beautiful man. A gentleman in the most definite terms." He also has kind words for former teammates Ferguson Jenkins (who, with Williams, helped pay for North's apartment in Chicago during his rookie season),44 Reggie Jackson, Vida Blue, Dusty Baker, manager Dick Williams and many others.

Bill decries the dearth of African-American ball players in the major leagues today. During his career, the African-American players often acted as intermediaries between their white and Latino teammates and management. He believes their absence has contributed to the formation of cliques among whites, Latinos and Asians in today's clubhouses. Bill is actively involved with the Reviving Baseball in Inner Cities (RBI) program in Seattle and pursuing funding for a baseball training complex to serve inner city youth.

During his playing career, Bill spent his money almost as fast as he earned it. "I didn't come out of baseball rich, you can bet that. It's hard to be smart and good at the same time," he laughs with complete self-deprecation today. For several years after baseball, Bill pursued different vocations before becoming a financial planner. Among his clients today are Dusty Baker and former college coach Gary Frederick. At Coach Frederick's urging, Bill picked up the few remaining credits he needed to earn his bachelor's degree in sociology, something he is very proud of, and attended commencement at Central Washington University in 1992. Still trim and powerful at the age of 60, he also teaches the art of hitting to high school, college and pro athletes. His major league pension of $50,000 a year contributes to the household income.

Faith is an important aspect of Bill's life. He feels especially blessed to be surrounded by a loving family. His mom, now 90 years old, retired from full-time employment only in 2008 and still lives independently in the same house where Bill grew up. He and his wife Pam reside in Kirkland, Washington, with their small dog, Simon. They are very proud of daughter Ashley, who lives in California. A proud but humble man, Bill accepts the good fortune of his playing career with grace and humility: "The whole thing was a gift from God."


Notes

1 Interview with Bill North, March 15, 2008. All quotations of Bill North are from his interviews with the author in 2008 unless otherwise noted.

2 Munzel, Edgar, "North's Torrid Bat Could Force Change in Cub Garden Forecast," The Sporting News, April 8, 1972: 27

3 Bergman, Ron, "A's Center Field Vacancy Interests North," The Sporting News, February 3, 1973: 36

4 Holtzman, Jerome, The Sporting News, July 4, 1970: 8

5 "Miami, Quincy, Winston-Salem Rule," The Sporting News, September 19, 1970: 43

6 "Dixie Association," The Sporting News, June 12, 1971: 44

7 "Caught on a Fly," The Sporting News, October 9, 1971: 35

8 Prell, Ed, "Cey Hey! Ron Dominant Figure in Arizona Loop," The Sporting News, December 4, 1971: 53

9www.retrosheet.org

10 Dickey, Glenn, Champions: The Story of the First Two Oakland A's Dynasties and the Building of the Third. Triumph Books., 2002: 56

11 Bergman, Ron, The Sporting News, February 3, 1973: 36

12 Prell, Ed, "Cactus Loop Picks 16-Man All-Star Squad," The Sporting News, December 2, 1972: 53

13 Williams, Dick and Plaschke, Bill. No More Mr. Nice Guy. Harcourt Brace Jovanovich, 1990: 156

14 Ibid.

15 Bergman, Ron, "Blowout A's Heard on Bus Did Not Come From a Tire," The Sporting News, April 28, 1973: 12

16 Williams and Plaschke, op. cit.: 157

17 Bergman, Ron, "A's Charge Double Standards in North Case," The Sporting News, June 9, 1973: 17

18 Williams and Plaschke, op. cit.: 157

19 Markusen, Bruce. Baseball's Last Dynasty: Charlie Finley's Oakland A's. Masters Press, 1998: 228

20 Ibid: 229

21 "Players Split Up Record Playoff-Series Pot," The Sporting News, December 1, 1973: 30

22 Markusen, op. cit.: 300

23 Dickey, op. cit.: 84

24 Ibid: 60

25 Markusen, op. cit.:326

26 "A's, Dodgers Divvy Up Record Series Swag," The Sporting News, November 23, 1974: 48

27www.retrosheet.org

28 "World Champ Reds Collect $19,060 Apiece," The Sporting News, December 6, 1975: 55

29 Bergman, Ron, "Unsigned A's See Break in Logjam," The Sporting News, May 15, 1976:13, and Richman, Milton, "Average Regular's Pay Rockets to $95,149," The Sporting News, April 23, 1977: 29

30 Williams, Billy, and Mitchell, Fred, Billy Williams, My Sweet-Swinging Lifetime with the Cubs, Triumph Books, 2008: 164

31 Holtzman, Jerome, The Sporting News, April 8, 1978: 43

32 Verrell, Gordon, "Seething Dodgers Scoff at 'Lucky' Giants," The Sporting News, June 17, 1978: 9

33 Kelly, Ray, "Phils' Morrison Ends Woes With Clutch HR," The Sporting News, June 24, 1978: 11

34 "Lemon: A Full Slice of Series Melon," The Sporting News, December 23, 1978: 32

35 Peters, Nick, "Giants Show Some New Punch --- in Clubhouse," The Sporting News, September 8, 1979: 32

36 Peters, Nick, "Hustling North Key Man In Giants' 1980 Blueprint," The Sporting News, November 3, 1979: 52

37 Peters, Nick, "Older, Wiser Robinson Given Giant Welcome," The Sporting News, January 31, 1981: 47

38 Williams and Mitchell, op. cit.: 161

39 Ibid: 114

40 Weir, Tom, "One More Rap to Go for Bill North," The Sporting News, March 25, 1978: 56

41 Jackson, Reggie, and Lupica, Mike, Reggie, Ballentine Books, 1984: 75

42 Hunter, Jim "Catfish", and Keteyian, Armen, Catfish: My Life in Baseball, Berkley Books, 1989: 107

43 Ibid: 108

44 Williams and Mitchell, op. cit.: 114


Sources

Dickey, Glenn. Champions: The Story of the First Two Oakland A's Dynasties and the Building of the Third. Triumph Books, 2002.

Hunter, Jim "Catfish", and Keteyian, Armen, Catfish: My Life in Baseball, Berkley Books, 1989.

Jackson, Reggie, and Lupica, Mike, Reggie, Ballentine Books, 1984.

Markusen, Bruce. Baseball's Last Dynasty: Charlie Finley's Oakland A's. Masters Press, 1998.

The Official Baseball Guide. The Sporting News, 1970 through 1982.

The Sporting News, 1970-1983.

Williams, Billy and Mitchell, Fred. Billy Williams, My Sweet-Swinging Lifetime with the Cubs. Triumph Books, 2008.

Williams, Dick and Plaschke, Bill. No More Mr. Nice Guy. Harcourt Brace Jovanovich, 1990.

www.retrosheet.org

Interviews with Bill North on February 23, March 15, May 31 and November 29, 2008, Frances North on November 17, 2007, and Gary Frederick on March 25, 2008


Acknowledgements

The author is indebted to Frances North, Gary Frederick, and especially Bill North and his family for consenting to the series of interviews that contributed to this work.