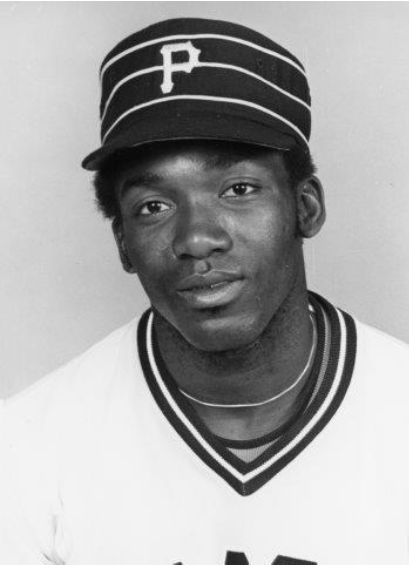 ---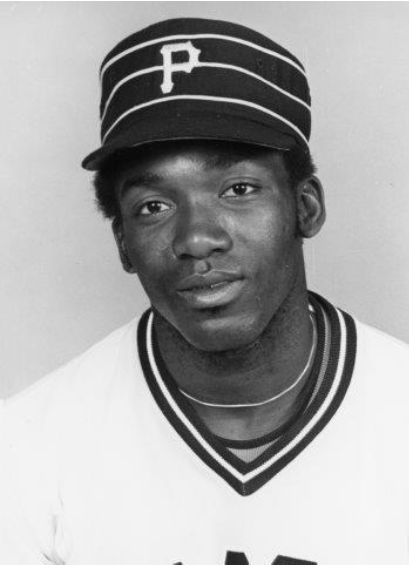 Once considered a prospect with tremendous promise, Alberto Lois was an outfielder and pinch-runner for the Pittsburgh Pirates in 1978 and 1979. Lois had a strong arm and considerable speed, able to run 60 yards in 6.2 seconds by his own account.1 At one point he even drew comparisons to a "young Roberto Clemente."2 Despite his talents, Lois, who was frequently injured during his short career, played in only 14 major-league games. His big-league career totals featured one hit in four at-bats (a .250 batting average), six runs, and one stolen base in two attempts. 
Alberto Lois Pie was born on May 6, 1956, in Hato Mayor del Rey, Dominican Republic, to Eligio and Lucio (Feliciano) Lois.3 As an 18-year-old in 1974, Lois was signed by longtime Pirates scout Howie Haak and played outfield for the Charleston (South Carolina) Pirates of the Class-A Western Carolinas League. During the 1974 season, he hit .260 with 37 stolen bases in 49 attempts while playing in 119 games. Lois would not play more than 100 games in any other season in his career. He was a right-handed outfielder who stood 5-feet-9 and was listed with a playing weight of 175 pounds.
Over the 1975 and 1976 seasons, Lois proved to be a talented hitter, and he moved quickly through the minor leagues. In 1975, he hit .302 while playing in 83 games for the Salem (Virginia) Pirates of the Carolina League. The following season, Lois began the season in Double A with the Shreveport Captains of the Texas League and hit .323 in 65 games. He was promoted to Triple A, the Charleston (West Virginia) Charlies of the International League, where he continued to show promise, hitting .300 in 31 games. In 1977, after an organization move to Ohio, Lois hit .282 in 42 games while playing in Triple A for the Columbus Clippers. However, his playing time was limited during this season due to hamstring injuries.
Lois's frequent injuries raised eyebrows in the Pirates organization, some of whom began to consider him to be a "chronic malingerer."4 It did not help matters that Lois reported late for spring training each year.5 Some of his teammates expressed frustration with Lois, perceiving that he was not living up to his potential. According to Nelson Norman, who played with Lois in the Pirates' farm system, "[He] could flat-out play. Lois was so good that he could come to the park drunk (which he sometimes did), and still get two or three hits. It was such a waste."6   
By 1978 Lois had recovered from his injuries, but he still spent most of this season in the minors, splitting time between Single-A Salem and Triple-A Columbus. In 49 games for Columbus, Lois had 46 hits (.254 average) with six home runs and 20 runs batted in. He had five stolen bases in eight attempts. 
In September of the 1978 season, Lois was called up to the big leagues where the Pirates, led by manager Chuck Tanner, were chasing the Philadelphia Phillies for the National League East Division title. Lois made his big-league debut on September 8, when the Pirates took on the New York Mets at Shea Stadium. The Pirates came into the contest with a 74-65 record, 1½ games behind the first-place Phillies. The Mets were in sixth place at the time, with a record of 56-85. The game was tied 2-2 until the bottom of the eighth when Mets first baseman Willie Montañez hit a double that drove in left fielder Steve Henderson for the go-ahead run. With two outs in the Pirates' half of the ninth, catcher Manny Sanguillen drew a walk to give the Bucs a glimmer of hope. It also provided an opportunity for Lois, who replaced Sanguillen at first base, to make his first major-league appearance as a pinch-runner. The opportunity was lost when Mets reliever Dale Murray got the next batter, Frank Taveras, to ground out to short and end the game.
Over the final few weeks of the season, Lois's playing time was limited to just two more games. However, Pittsburgh remained on the Phillies' heels for the division title. In the final series of the regular season, the Pirates, who were now 3½ games out of first, would play the Phillies in a four-game series at Three Rivers Stadium. With the NL East Division title on the line, the Pirates swept a Friday night doubleheader to keep their slim playoff hopes alive. They were off to a good start the next afternoon when Willie Stargell's first-inning grand slam gave them a 4-1 lead. However, the Pirates' pitching staff — which gave up two home runs to Phillies' starting pitcher Randy Lerch and another one to left fielder Greg Luzinski — were unable to hold the lead, eventually losing, 10-8. The Phillies victory gave them their third straight division title.
With the Pirates eliminated from postseason contention, Lois got his first (and only) major-league start on October 1, in the final game of the season, batting seventh and playing left field, before moving to center. In the second inning Lois hit a line drive off Phillies left-hander Jim Kaat that landed out of the reach of center fielder Lonnie Smith. Lois reached third base. The triple was the only hit of his major-league career. The next batter, infielder Mario Mendoza, popped out to Phillies second baseman Bud Harrelson to end the inning and strand Lois at third base. The Pirates went on to beat the Phillies, 5-3. Pittsburgh concluded the season with a second-place record of 88-73, 1½ games behind Philadelphia.
In 1979 Lois once again started the season in the minor leagues, where he played at both the Double-A and Triple-A levels. For the Buffalo Bisons of the Double-A Eastern League, he had 11 hits in 11 games (.275 average), one home run, and one run batted in. For the Portland Beavers of the Triple-A Pacific Coast League, he had four hits in five games (.444 average), including a triple. 
Lois was called up by the Pirates in mid-August for a week and then in September. The Pirates were in another tight division race, this time with the Montreal Expos. Heading into their September 9 afternoon game with the last-place Mets at Shea Stadium, the Pirates had a record of 84-57 and a one-game lead over the Expos for first place in the National League East. Lois pinch-ran in the eighth inning with Pittsburgh trailing, 4-3, and scored the go-ahead run on Bill Robinson's two-out single to third baseman Richie Hebner, to break a 4-4 tie. The Pirates went on to win, 6-5, and maintain their one-game lead over the Expos.  
In 1979 Lois appeared in 11 games, all as a pinch-runner. On September 25 he displayed his speed during a pivotal game against the Expos at Three Rivers Stadium. Coming into the game the Expos held a half-game lead over the Pirates with less than a week remaining in the season. In the bottom of the sixth the Pirates led, 6-4. After three singles and a Montreal error increased their lead to 8-4, Lois ran for John Milner, who had reached first on an error. With Bill Madlock at the plate, Lois stole second, the only stolen base of his major-league career. He scored on Ed Ott's base hit, and the Bucs went on to win the game, 10-4, and take over first place in the division for good. Lois was not on the postseason roster as the Pirates eliminated Cincinnati in the NLCS and won the World Series over the Baltimore Orioles.
After the season Lois returned to the Dominican Republic to play in the Dominican Winter League. On January 5, 1980, he was involved in a calamitous highway accident that ended his playing career. After a birthday celebration, he was driving a truck filled with his friends — five in the back and three in front. Railroad tracks crossed the road, and a train was parked right in his path. According to Lois, "there was no signal, no light. There was nothing."7
The truck collided with the train, killing six of his passengers. Lois was thrown from the truck and was unconscious for six days. Years later, he said that if it were not for a quick left turn, he would not have survived the crash.8 On May 2, 1980, the Pittsburgh Post-Gazette reported that team doctors, who had recently performed eye surgery on Lois, had suggested he would never play again.9 He reportedly lost his eye.10
The Pirates released Lois on August 20, 1980. He struggled to find work in the Dominican Republic. In 2001 he worked for the Pirates as a trainer at a team facility in the Dominican Republic, but was let go the next year as part of organizational changes.11 
Attempts through SABR's Juan Marichal Chapter to locate Lois in 2015 proved unsuccessful, though it was reported that he had 11 children, all of them daughters.12
Lois is remembered by many as a player who once had tremendous potential but whose career was tragically cut short by injury. Although Lois's major-league career was brief, he is in some rare company: He is one of only 16 major-league players since 1901 who finished their career with a triple as their only hit. Of these 16 players, only five — including Lois — were position players.13
Notes
1 George Gedda,  Dominican Connection: Talent From the Tropics Changes Face of National Pastime (New York: Eloquent Books, 2009), 117.
2 Clifford Blau, "Leg Men: Career Pinch-Runners in Major League Baseball," The Baseball Research Journal, Society for American Baseball Research, Volume 38, Number 1 (Summer 2009), 70-81.
3 SABR's Biographical Research Committee shows that Lois's birth name has also been listed as Alberto Louis Pie.
4 Baseball-Reference.com (August 10, 2012).  "Alberto Lois — BR Bullpen." Available online: baseball-reference.com/bullpen/Alberto_Lois. Accessed July 21, 2014.
5 Blau, 80.
6 Gedda, 118.
7 Gedda, 117.
8 Ibid.
9 Dan Donovan. "Pirates Notes," Pittsburgh Post-Gazette, May 2, 1980: B-10.
10 Email from Julio Rodriguez to Bill Nowlin, June 20, 2015.
11 Gedda, 118.
12 Email from Julio Rodriguez to Bill Nowlin, June 20, 2015.
13 Baseball Reference.com "Play Index." Available online: baseball-reference.com/play-index/.  Accessed September 23, 2014.
Born
May 6, 1956 at Hato Mayor del Rey, Hato Mayor (D.R.)
Died
March 12, 2019 at Consuelo, San Pedro de Macoris (D.R.)
If you can help us improve this player's biography, contact us.
https://sabr.org/sites/default/files/Alberto%20Lois.png
600
800
admin
/wp-content/uploads/2020/02/sabr_logo.png
admin
2012-01-04 20:04:09
2022-04-04 13:52:27
Alberto Lois