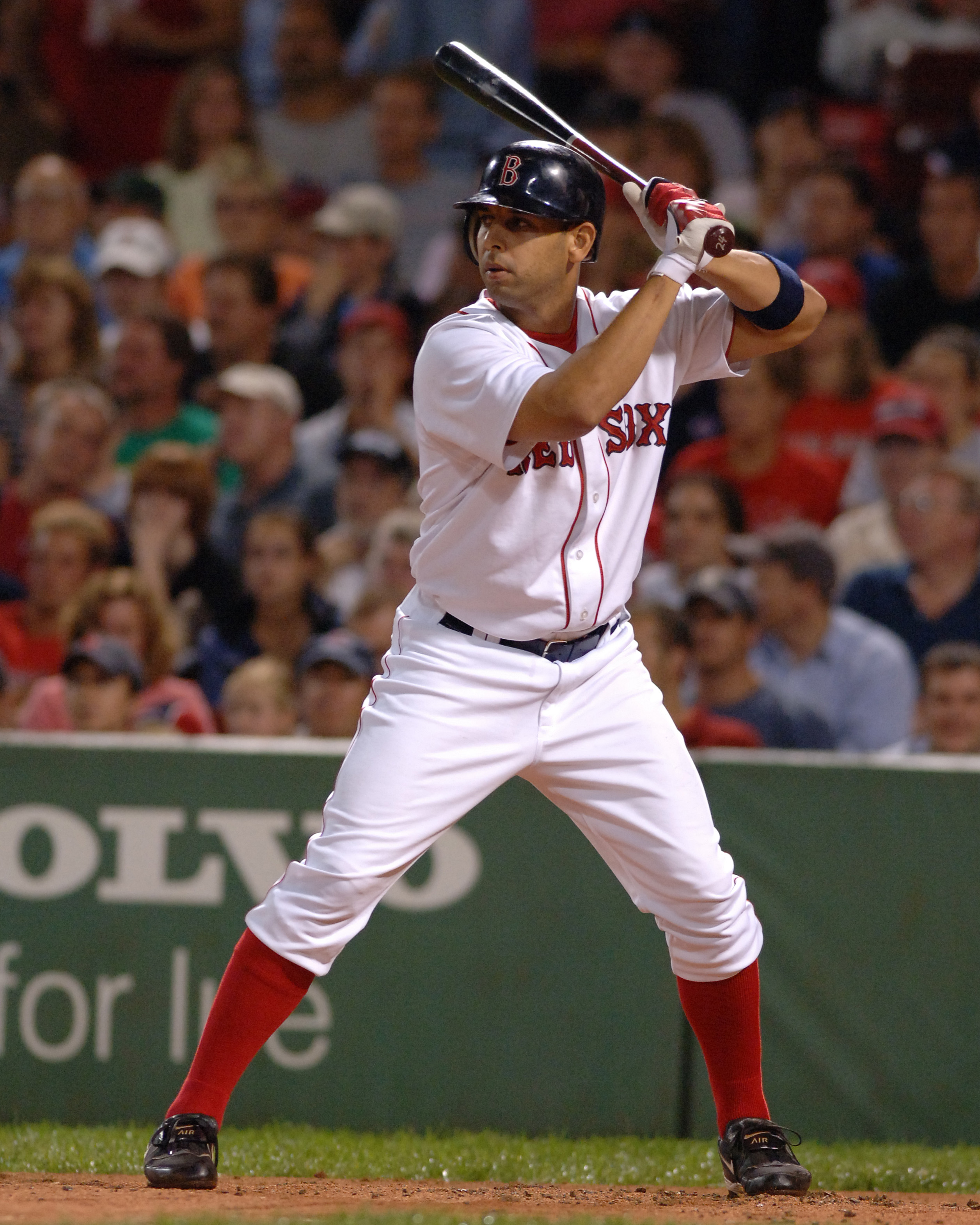 ---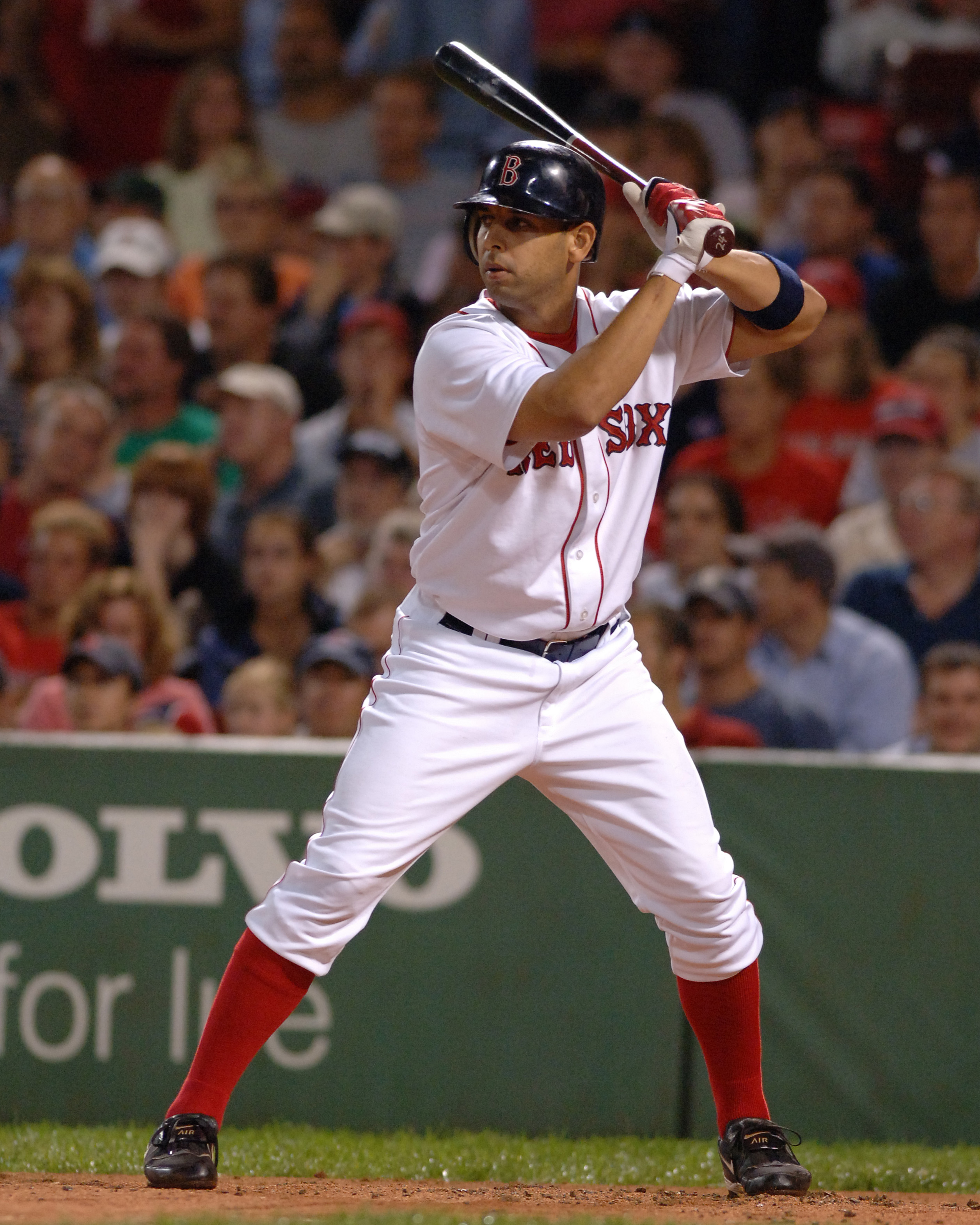 "That is one of finest at-bats that I have ever seen!" announced Vin Scully on May 12, 2004. "And then to top it all off with a home run, that is really shocking." Los Angeles Dodgers shortstop Alex Cora just hit a home run off Chicago Cubs right-hander Matt Clement in an 18-pitch at-bat. Cora justly took a curtain call from the Dodger Stadium crowd. Scully agreed, "Yeah take a bow, Alex! You deserve it and then some!"1 The scoreboard at Dodger Stadium flashed a message: "Now that's an at-bat!"2
Alex Cora, infielder from a Puerto Rican family, graduated from the University of Miami and was drafted by the Los Angeles Dodgers. He had achieved a rare feat.
José Alexander Cora, known as Alex, grew up in a Puerto Rico baseball family. Brother Joey (José Manuel), older by 10 years, was an infielder for 11 years with San Diego, the Chicago White Sox, Seattle, and Cleveland. Alex was born on October 18, 1975, in Caguas, Puerto Rico. He attended Bautista High School and soon after graduating in June 1993 he was drafted in the 12th round of the free-agent draft by the Minnesota Twins. Instead he enrolled at the University of Miami and in each of his three seasons playing for the Hurricanes, Cora helped lead the team to the College World Series. (In 1996 the Hurricanes went to the final, losing to Louisiana State, 9-8, despite Cora's three hits and three RBIs.) That season Baseball America rated Cora the best defensive player in the college game.3 He was inducted into the University of Miami Hall of Fame in 2006.
Cora's college efforts were rewarded when, on June 3, 1996, the Los Angeles Dodgers drafted the 6-foot, 200-pound left-handed batter in the third round. Brother Joey was already in his ninth major-league season, playing second base for the Seattle Mariners.
Alex rose rapidly through the Dodgers farm system: Vero Beach in the High-A Florida State League for the rest of the 1996 season, San Antonio of the Double-A Texas League in 1997, and Triple-A Albuquerque (Pacific Coast League) in 1998. In June of 1998, he was called up to the Dodgers and made his major-league debut on June 7 in a game at Seattle, whose leadoff batter was brother Joey, playing second base. With the Dodgers leading 7-1, Alex replaced Eric Young at second base in the bottom of the eighth. He led off in the top of the ninth and was caught looking at three strikes. Brother Joey was 2-for-5.
For the next two seasons Alex bounced between Albuquerque and the Dodgers. He came up for good in 2000, when he played in 109 games, batting .238 with 4 home runs and 32 RBIs. Cora was a regular for the Dodgers through 2004, playing mostly shortstop in 2000 and 2001 then second base after his double-play partner Mark Grudzielanek was traded to the Chicago Cubs. In 2003, he led the National League by turning 112 double plays and in putouts with 286.
Cora's home run to climax an 18-pitch at-bat on May 12, 2004, was a rare feat in major-league baseball. Of his battle with Matt Clement, a stalwart of the Cubs pitching rotation, Cora said, "It was tough; he was throwing good pitches. When they put it on the scoreboard [as the string of consecutive fouls built], that put me under a little bit of pressure. I had to stand back and regroup." He drove a 2-and-2 pitch into the bullpen in right to put the Dodgers up 4-0 in the seventh.4 How rare is an 18-pitch at-bat? Paul Swydan in an article in Hardball Times commenting on a 14-pitch at-bat wrote that an 18-pitch at-bat happened only four times in the major leagues from 1988 to 2013. Cora's at-bat was one of the four times.5
Cubs manager Dusty Baker called it a "heck of an at-bat," but didn't necessarily approve of the way Cora reacted. "He kind of spoiled it a little bit at the end by flipping the bat," Baker said. "He won the battle already, so you don't rub it in. But that's modern stuff, I guess." The next day, May 13, Alex Cora was hit by a pitch.6
That 2004 season was the last one in which Cora played 100 or more games, though he hung around in utility roles until 2011. The Dodgers made the playoffs in 2004, Cora's first postseason appearance. He played in all four games in the NLDS against the eventual National League champion St. Louis Cardinals. He tripled and drove in a run in Game One, but had only one other hit in 16 plate appearances.
After the 2004 season Cora signed a two-year free-agent deal with the Cleveland Indians. Indians general manager Mark Shapiro said, "Alex is overqualified to be called a utility player and has the upside to be a starter. He should get a chance to start 50, 60 games."7
Cora played in 49 games for Cleveland and batted .205. On July 8, 2005, he was traded to the Boston Red Sox for Ramon Vazquez. In Boston, Cora was seen as the backup shortstop for Édgar Rentería. The shortstop position had been a revolving door for the Red Sox since Nomar Garciaparra left in a July 2004 trade-deadline deal with the Chicago Cubs. Cora played in 47 games with Red Sox, batting .269 and helped hold the door, completing the remainder of the 2005 season with the Red Sox after a .205 mark with the Indians. He reached the postseason again, but played only briefly in the 2005 ALDS, with Renteria getting the bulk of the work. The Red Sox were swept 3-0 by the eventual World Series champion Chicago White Sox.
Cora remained with Boston in 2006. Rentería had been a major disappointment for the Red Sox and he had been traded in the offseason to the Atlanta Braves. Cora played 96 games at shortstop, batting .238 with one home run and 18 RBIs. He was a free agent after the season but re-signed with Boston on a two-year, $2 million deal. The team had, however, signed Julio Lugo to be the primary shortstop so Cora was assigned a backup role. In 2007 the Red Sox beat Cleveland in the ALCS and swept the Colorado Rockies in the World Series. Cora played only briefly in the postseason, working in late-inning defense in three games. In his one plate appearance, in the ninth inning of Game Three of the World Series, he executed a sacrifice bunt to advance baserunner Mike Lowell.
Again backing up Julio Lugo in 2008, Cora was 2-for-11 in the postseason as the Red Sox defeated the Los Angeles Angels of Anaheim in the Division Series and fell in seven games to the Tampa Bay Rays in the ALCS.
A free agent again after the 2008 season, the 33-year-old Cora signed a one-year, $2 million deal with the New York Mets for 2009. He was 33 at the time and batted .251 while playing 82 games for the 70-92 Mets. He re-signed with the Mets for 2010. Batting .207, he was released on August 7.
Ten days later, Cora signed as a free agent with the Texas Rangers, but played in only four games and was released on September 17.
In February 2011 Cora signed a one-year deal for $900,000 with the Washington Nationals. He was 35 and nearing the end of his career. The deal included an invitation to spring training, but it was lowest salary he had received since 2002 with the Dodgers. Cora batted .224 in 91 games in a backup role. The Nationals did not re-sign him after the season.
After the season with the Nationals, Cora played winter ball in Puerto Rico and contemplated retirement. He even announced his retirement officially once winter ball ended. However, the St. Louis Cardinals offered Cora a minor-league contract with an invitation to spring training,8 and he accepted the offer. But he played poorly in spring training and was released on March 25.9 He signed another last-ditch effort with the Detroit Tigers, but was released again, and retired as a player.
Cora took a year off from the game, but returned to other work in February 2013. ESPN hired him as a studio analyst for Baseball Tonight and Sports Center, and as a Spanish-language broadcaster for ESPN Deportes.10
Cora interviewed for the San Diego Padres' managerial opening, and also interviewed for manager of the Texas Rangers during the 2014 offseason. Media reports linked him to other big-league manager openings in Seattle, Miami, and Washington.11
On March 2, 2016, Cora was named general manager of Puerto Rico for the 2017 World Baseball Classic. In the press release, Cora said, "No matter what happens in the future, if I am leader of Major League Baseball or general manager, as people always say, I think being a team manager Puerto Rico goes beyond that. It is a unique experience, you do not dream to be general manager of your country."12
On November 16, 2016, Cora was named the bench coach for the Houston Astros.13
His only season as a major-league bench coach ended with absolute perfection: a World Series ring with the Astros and on October 27, he was hired on a three-year contract as manager of the Boston Red Sox. "I'm going to bring a ring, and that's the important thing."14
He told Dan Shaughnessy of the Boston Globe that during the final days of the World Series win over the Dodgers, he'd told the Astros, "I want to win one with you guys. And then next year we kick your ass!"15
In his first year as a major-league manager, Alex Cora helped lead the Boston Red Sox to a 108-win season (the most in franchise history) and a World Series win, with the Red Sox only losing one game in each round of postseason play to the Astros, Yankees, and Dodgers.
Last revised: June 1, 2019
An earlier version of this biography appeared in "Puerto Rico and Baseball: 60 Biographies" (SABR, 2017), edited by Bill Nowlin and Edwin Fernández.
Sources
The author consulted Alex Cora's player file at the National Baseball Hall of Fame Library, and relied upon baseball-reference.com.
All collegiate baseball states were provided by Hurricane Sports.com.
Notes
1 Link to video m.mlb.com/video/topic/6479266/v21317087/chclad-alex-cora-wins-18pitch-battle-with-a-homer.
2 New York Daily News, May 16, 2004.
3 Baseball America, June 10-23, 1996.
4 Amalie Benjamin, "An At-Bat for the Ages," boston.com, January 13, 2009. Retrieved August 26, 2016.
5 Paul Swydan, "Just How Rare Is a 14-Pitch Plate Appearance?" The Hardball Times, May 16, 2014. hardballtimes.com/tht-live/just-how-rare-is-a-14-pitch-plate-appearance/.
6 espn.go.com/mlb/recap?gameId=240512119.
7 Associated Press, "Indians Agree to $2.7 Million Deal With Cora," ESPN.com, January 18, 2005. espn.com/espn/wire/_/section/mlb/id/1969953
8 "Cora Joins Cards on Minor League Deal," MLB.com, February 6, 2012.
9 Associated Press, "Cardinals Release Alex Cora & Koyie Hill," via KTVO-TV website, March 25, 2012.
10 Kristen Hudak, "Alex Cora Joins ESPN as MLB Analyst in Multiplatform Role," ESPN MediaZone, February 19, 2013.
11 espn.com/mlb/story/_/id/13896267/alex-cora-interviews-san-diego-padres-manager-position.
12 todaysknuckleball.com/mlb-news/alex-cora-will-be-puerto-ricos-gm-for-wbc/.
13 m.mlb.com/news/article/208927892/astros-name-alex-cora-as-bench-coach/.
14 Chad Jennings, "Alex Cora Comes to the Red Sox Wearing New Bling," Boston Herald, November 3, 2017.http://www.bostonherald.com/sports/red_sox/2017/11/alex_cora_comes_to_the_red_sox_wearing_new_bling
15 Dan Shaughnessy, "World Series Title in Hand, Alex Cora Can Turn Attention to Red Sox," Boston Globe, November 3, 2017.
Born
October 18, 1975 at Caguas, (P.R.)
If you can help us improve this player's biography, contact us.
https://sabr.org/sites/default/files/CoraAlex.jpg
600
800
admin
/wp-content/uploads/2020/02/sabr_logo.png
admin
2012-01-04 20:26:50
2012-01-04 20:26:50
Alex Cora