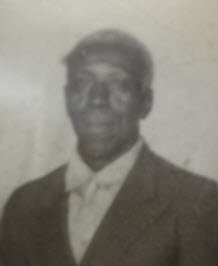 ---
"Black Tank … is probably the greatest colored pitcher in Texas."1
— Houston Post, 1915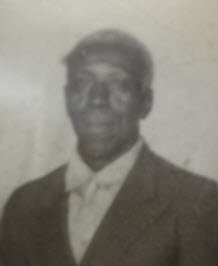 After decades of research, historians have cataloged thousands of Negro League players, with an emphasis on those who played on prominent teams of the East Coast and Midwest.2 Negro baseball flourished in Texas, but little is known about the great Negro ballplayers who chose to stay in Texas. Consider Archie "Black Tank" Stewart. Unlike some famous Negro players who got their start in the Lone Star State – such as Hall of Famers Rube Foster, Cyclone Joe Williams, and Louis Santop – Stewart never played on teams in New York, Philadelphia, or Chicago. Except for a short time in St. Louis, Stewart pitched in Texas, where he was well known and highly regarded. The relative obscurity of Negro baseball in Texas has deprived him of modern-day recognition.
Archie Stewart was a lifelong resident of Austin. He was born in the city on April 5, 1886, the son of Charlie and Sallie Stewart.3 Charlie was born in Louisiana and died before 1900. Sallie was a native of Mississippi, born in 1849, probably into slavery. She worked as a laundress in Austin and was the mother of 10 children, including two under the age of 18 – Archie and his younger sister Sarah – at the time of the 1900 US Census.
The family resided in Wheatville, a community of about 300 African Americans living at the western outskirts of Austin.4 Wheatville "lacked the amenities and conveniences that white neighborhoods had, such as paved streets, transportation, streetlights, electricity, indoor plumbing, and garbage pickup," said historian Michelle M. Mears.5 City garbage wagons took trash from white neighborhoods and dumped it in Wheatville.6 Sallie was illiterate, but Archie attended the Wheatville school through the seventh grade.7 Baseball was popular with the schoolboys of Wheatville.
Archie Stewart married Rosa Barrow in 1908, and the young couple had two daughters, Bessie and Hattie.8 Stewart pitched for the Austin Reds in 1909 and the Fort Worth Wonders in 1910.9 Louis Santop, a native of Fort Worth, was Stewart's batterymate on the Wonders.10
In 1912 Stewart pitched for the Houston Black Buffaloes. Before a June game at Houston's West End Park, the Houston Post said:
"This year the Black Buffaloes have a team far superior to any of the past. … This afternoon it plays the first of a two game series with the Black Giants from Dallas at West End. … The game starts at 4 sharp and there will be special accommodations for white persons. The local battery will be composed of Black Tank and Baby Webb while London and Simpson will probably work for the Dallas team. Black Tank is bigger and blacker than Jack Johnson and he is a right hander with the stuff. With worlds of smoke and everything in the curve line, Tank is expected to show the Black Giants up today."11
The Black Buffaloes defeated the Black Giants, 2-1, with Stewart throwing a four-hitter. "Tank's pitching was the feature of the game. At no time did he show signs of weakening, and he was as strong at the stick as upon the mound. Five of the locals' eight hits were made by Tank and Baby Webb, the catcher."12
Jack Johnson of nearby Galveston was the reigning heavyweight boxing champion. He was certainly big by the standards of the era – 6'0½" and between 185 and 221 pounds.13 Stewart's measurements at age 56, from his World War II draft registration, were 6'1" and 183 pounds.
One week after defeating the Dallas Black Giants, Stewart mowed down the Kansas City Loyal Giants:
"With West End park packed by an enthusiastic crowd of rooters yesterday afternoon the Black Buffaloes shut out [the] Kansas City Loyal Giants behind spectacular slabwork by Black Tank. The game was one of the prettiest of the season and Tank's work was his best this year. The Black Buffalo twirler had perfect control and not a single Giant drew transportation. But four reached first base, three on errors and one on the lone hit. Tank fanned eight of his opponents."14
After the game, the Black Buffaloes' first baseman Leroy Grant left the team and headed to New York to join the Lincoln Giants,15 one of the premier Negro teams in the country. The Lincoln Giants were managed by the illustrious John Henry "Pop" Lloyd. With three Texans on their squad – Grant, Cyclone Joe Williams, and Louis Santop – it seems likely that the Lincoln Giants tried to recruit Stewart, too.
Although there are few surviving records, it appears that Stewart pitched primarily for his hometown team, the Austin Black Senators, for the rest of the decade.16 The team was part of the Texas Colored League in 1919.17 Stewart shut out the San Antonio Black Bronchos in May 1919; in the game he allowed four hits and struck out 15 batters.18
Baseball was a part-time endeavor for Archie Stewart and other Negro ballplayers in Texas. The 1910 and 1920 US Censuses list Stewart's occupation as "laborer." Sometime after 1910, he divorced Rosa Barrow. He married Clara Carrington about 1918, and they had three children, Wilmer, Melvin, and Pauline.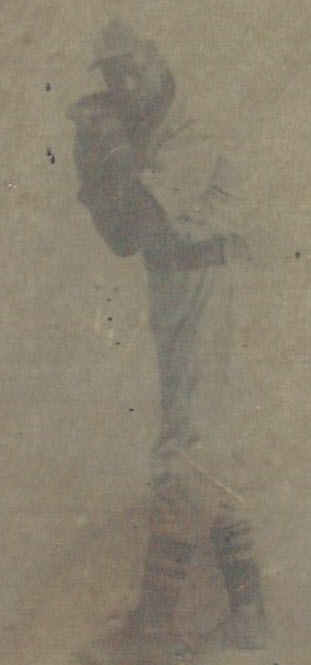 The Dallas Express published rosters of the teams of the Texas Colored League in April 1921, and said: "Tank Stewart is destined to have another great year in base ball. The old vet has plenty [of] smoke left."19 The 35-year-old Stewart joined the Fort Worth Black Panthers for the 1921 season. In May he threw a two-hit shutout against the Dallas Black Giants,20 and he defeated the Houston Black Buffaloes, 8-1. For the Black Buffaloes, "it was simply a case of too much 'Black Tank,' who, besides pitching a wonderful game, hit safely four out of four, scoring each time."21 After the Black Buffaloes beat Stewart in June, the Houston Informer said it was the first time that Houston had defeated "this celebrated moundsman in several seasons."22
In 1923, at age 37, Stewart pitched for the St. Louis Stars of the Negro National League. One of his teammates was 20-year-old Cool Papa Bell. A decade later Stewart was still pitching for the Austin Black Senators.23 His baseball career spanned 25 years.
The 1930 and 1940 US Censuses indicate that Stewart worked in construction. He died of a heart attack in Austin on May 15, 1968, at the age of 82.24 His death certificate gives his name as "Archie (Tank) Stewart."
Stewart's daughter Pauline died in 2009. Her obituary mentions that her father "was known for his baseball prowess," and lists Don Baylor as one of her nephews.25
Of the 17 native Texans in the Baseball Hall of Fame in 2015, eight were Negro Leaguers: Andy Cooper, Bill Foster, Rube Foster, Biz Mackey, Louis Santop, Hilton Smith, Willie Wells, and Cyclone Joe Williams. Ernie Banks, Frank Robinson, and Joe Morgan followed in their footsteps. Historian Rob Fink said, "Texas possessed such a vibrant black baseball community during the first half of the twentieth century that African American baseball in Texas played a significant part in shaping both the history of the Negro leagues and the game of baseball as a whole."26 Archie Stewart was a marvelous contributor to that vibrant community.
Photo credit
Courtesy of RuthAnn Brown.
Notes
Born
April 5, 1886 at Austin, TX (US)
Died
May 15, 1968 at Austin, TX (US)
If you can help us improve this player's biography, contact us.
https://sabr.org/sites/default/files/ArchieStewart.jpg
600
800
admin
/wp-content/uploads/2020/02/sabr_logo.png
admin
2015-09-25 13:20:57
2021-09-17 01:07:13
Archie Stewart