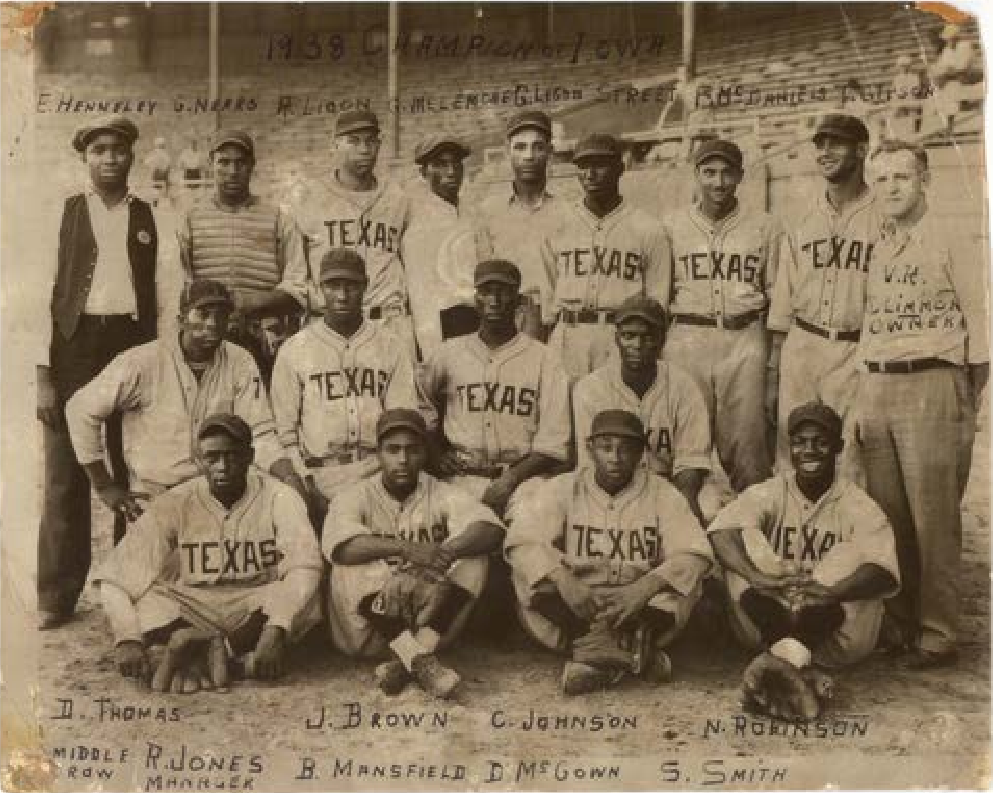 ---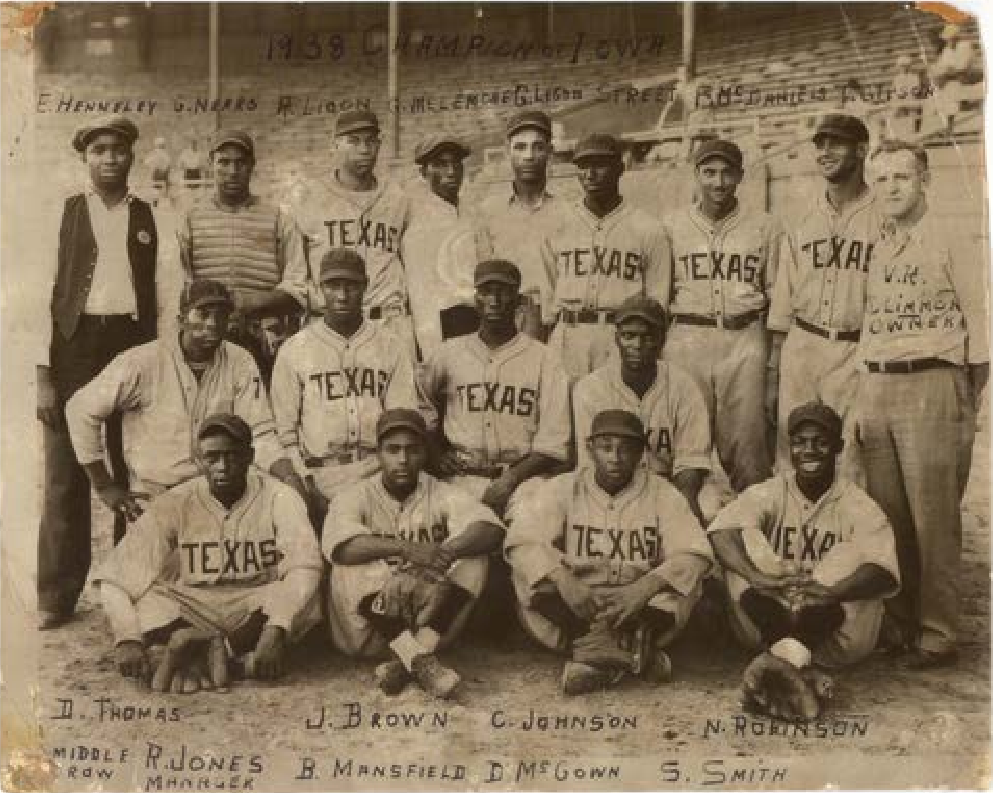 Norman "Bobby" Robinson was the starting center fielder on the 1948 Birmingham Black Barons team that played in the last Negro League World Series. At least he was until an injury sidelined him. By the time he returned to action, he was moved to left field because a rookie and future baseball legend had replaced him in center. The Black Barons had two outfielders with blazing speed, but Robinson had a weak arm and could not hit for power like this young phenom who seemingly could do everything on the field. Norman Robinson has been forgotten to history; the achievements of Willie Mays are part of baseball lore. Both began playing during a time of segregation. When Jackie Robinson broke the color barrier, the 17-year-old Mays was destined for stardom, while the 35-year-old Robinson was winding down. However, for the two seasons in which they shared the outfield for Birmingham, it must have been a delight to watch them run.
"Norman could run," remembered his brother Henry Frazier Robinson, who was called Frazier during his own Negro League career as a catcher. "He always seemed to know a way to get on base, and after he'd get on he was just like Cool Papa Bell. He was gonna be running. He was somebody that could get you two or three runs a game. Regardless. In any league."1
Norman Wayne "Bobby" Robinson was born on April Fools' Day, April 1, 1913, in Oklahoma City to the Rev. Henry and Corrine (Black) Robinson. Oklahoma had been a state less than six years when Norman was born, and Frazier recalled the state being a mixture of African Americans, Caucasians, and Cherokee, Creek, and Osage Native Americans.2 "Oklahoma was kind of a wild place when I was a boy," Frazier recalled.3 Many African Americans at the time moved their families from the segregated South to the more racially tolerant, though often lawless, Oklahoma.4 Frazier had been born in Alabama three years prior to Norman, before the family settled in the Sooner State. Norman was the baby of the family, which also included older brothers Edward, Theophilus, and John, and sisters Maybelle and Estelle.5 Frazier grew up hearing family stories of his paternal grandparents being freed slaves.
The family later moved to Okmulgee, Oklahoma, and the siblings grew up in a bungalow with little that resembled modern amenities. "It had an outhouse and pump out back," Frazier remembered. "Near the pump we had tubs and washboards for the washing and a clothesline to hang it all out on. We didn't have electric, either; we had oil lamps and lanterns. We finally got electric and city water and bathrooms put in when I was a teenager, but my entire childhood, we'd use an outhouse, go fetch water in back, do our homework by the light of an oil lamp, cook over a woodstove, and keep coal for the furnace. That's the way it was."6 Norman, Frazier, and John took care of the family dogs, a fox terrier named Spot and a shepherd named Jack.
Henry Robinson was the pastor of a Baptist church and a strict disciplinarian who did not approve of his sons' love of baseball. "I don't think my father was proud of Norman and me playing baseball for a living," Frazier recalled. "It was kind of against his teaching. He saw baseball as a worldly thing, and he wanted us to follow in his footsteps. We tried to follow his beliefs as best we could, but we just couldn't let go of that baseball."7 But the brothers knew their boundaries in regard to baseball and church attendance. "If my father ever found out that we had been playing baseball on a Sunday, why there'd be trouble when he got home from his revival [special church service] on Monday," Frazier wrote. "That's the way we grew up, under those kind of rules."8 Although the brothers undoubtedly got into mischief as kids, "Norman didn't get in to too much trouble. … I can't recall anything bad he ever got into," Frazier surmised.9
While their father was busy writing sermons, Frazier and Norman learned baseball from kids in the neighborhood. Frazier remembered when he was 16 and "the boys in our neighborhood on the east side challenged a team of boys on the west side for a game. We had a lot of fun, and it became a regular thing. We would play for ten or twelve cases of Coke or something like that. We loved to play baseball."10 The brothers also played baseball at Dunbar High School in Okmulgee, Frazier often catching and Norman in the outfield. Norman also ran track and excelled at the 100-yard dash. "Whatever sport Norman participated in," Frazier boasted of his brother, "he would condition himself, keeping himself in shape, and play it. He was just a good athlete, that's what he was."11 According to Frazier, Norman attended Langston University, a historically black institution in Langston, Oklahoma, and lettered in baseball, basketball, and football. (This was not mentioned by Norman in his Hall of Fame questionnaire.)
Norman Robinson played for the semipro San Angelo Black Sheepherders in 1938. The Black Sheepherders were "originally from San Angeles, Texas," wrote the Emporia (Kansas) Gazette when the team came to town, and they were "qualifying through the Kansas semipro tournament at Wichita for the National Semi-Pro baseball tourney because the Texas program bars colored teams."12 The team was also called the Kansas City Black Sheepherders during its time in Kansas. The Sheepherders defeated Emporia 9-2 with a 14-hit attack, but Robinson, batting fifth and playing left field, went 0-for-4.13
Robinson also spent part of the 1938 season with the Mineola (Texas) Black Spiders, an independent barnstorming team. A box score in Iowa's Rock Valley Bee showed Robinson batting eighth and playing center field. He was not credited with an at-bat and the Spiders lost to Rock Valley, 8-3.14
Robinson and Frazier spent the winter back in Oklahoma. One day the phone rang. It was the Kansas City Monarchs, and they were looking for Norman. "My brother was an outstanding defensive center fielder," Frazier wrote, "with excellent speed, and he was an excellent switch hitter, so I wasn't surprised he got the call. So Norman caught a train to New Orleans to join the Monarchs in the spring of 1939."15 Later, the Monarchs needed an extra catcher, and Frazier also joined the team.
The brothers did not actually join the fabled Monarchs team itself; they became members of the Satchel Paige All-Star team which was a barnstorming "B-Team" of the Monarchs. The barnstorming team was called the Travelers by team owners but Baby Monarchs by the players themselves. "The squad was a blend of young players on their way up and oldsters ready to retire," wrote Paige biographer Larry Tye. "The shortstop quit midseason to go back to teaching school and the first baseman kept threatening to leave. No one complained when the manager shot rabbits out of the window of their moving bus."16 Having Paige in the team name was an attempt to draw on his fame as the team traveled the country, and Paige was prominent in advertisements in local newspapers.17
The Robinson brothers also rode from town to town in Paige's Chrysler. It was always an adventure riding with Paige behind the wheel. "Satchel was a terrible driver," Frazier recalled. "I couldn't stand his driving because I'd be scared he'd get us killed at any second. … Satchel was liable to run into anything at anytime."18 When they would stop for the night, Paige and Norman were two polar opposites. Paige was known not to spare any expense on a good dinner and night on the town, while Norman would save 50 cents of his dollar-a-day meal money. "Norman was the sort of guy that would take big steps to save on shoe leather. Tight, tight!" Frazier jokingly remembered.19
To keep themselves distracted while Paige drove like a maniac, the brothers and teammate John Markham would sing songs, particularly "Blue Skies."20 It would have been compelling to see ballplayers zip around the mountains of Montana while singing out of fear for their lives. Some of their games in Big Sky Country were recorded in local papers. The Helena (Montana) Independent Record devoted a lengthy column to describing these young Monarchs and their opponent, The House of David. "The fastest man in negro baseball, according to many," the columnist boasted about Norman Robinson. "He is a base-stealing fiend … and already offered contracts by several negro major league teams."21 The Monarchs won 12-6 and Robinson, batting sixth and playing center field, went 3-for-5 and scored twice.22 On July 1 the All-Stars defeated a local team in Butte, Montana, 17-5, with Robinson registering four hits.23 On another occasion in Butte, Frazier joined his brother on the field, catching and batting fifth with Norman batting seventh and playing in center field as the Monarchs won, 9-4.24
After the 1939 barnstorming tour, the Robinson brothers parted ways. Frazier stayed with the All-Stars; Norman refused because he despised manager Newt Joseph's tendency to cuss.25 Norman moved to Baltimore to play with the Elite Giants, a club that included an 18-year old Roy Campanella. Robinson is mentioned in an April article in the Pittsburgh Courier as battling for the third outfield spot.26 It was a neck-and-neck pennant race between the Elite Giants, winners of the Negro National League pennant in 1939, and the Homestead Grays, with both teams in a tie for first on August 10.27 The Grays eventually won the championship, and Robinson spent the season mainly as a substitute outfielder. He also started some games for the Sparrows Point Giants in a community south of Baltimore. This team was owned by Dr. Joseph Thomas, who wanted to capitalize on the large Bethlehem Steel plant in the area.28
To make a living, Robinson also worked as a clerk at a shipyard in Baltimore. Frazier lived with Norman that winter and also worked at the shipyard. After a long day the brothers would get dates and head to the Edmondson Avenue Club, where they were entertained by stars like Billie Holiday, Louis Armstrong, Oscar Peterson, and Nat King Cole.29 In the spring Frazier stayed in Baltimore despite being under contract with Kansas City, and both brothers played for Sparrows Point in 1941. Norman may have played at Sparrows Point in 1942 as well, but this is not clear.
Norman returned to the Elite Giants for the 1943-1944 seasons and was again a reserve outfielder; he batted .294 and .290 respectively in the two seasons. On August 8, 1944, Robinson had the misfortune to be in the outfield when Josh Gibson of the Homestead Grays pounded three triples, two of them over his head in left field.30 In 1945 Robinson became an everyday player, splitting time between the outfield and third base. The September 15, 1945 issue of the Brooklyn Daily Eagle reported that he was third in the league in batting at .329.31 He finished the season batting .361.32
In 1946 Robinson split the season with two teams on opposite coasts. He played again for Baltimore, batting .321,33 but also went west and played for the Seattle Steelheads of the short-lived West Coast Baseball League. The Steelheads' team bus had engine trouble on the way to Jacksonville, Illinois, and their game against the Havana Las Palomas of Cuba started late. Fortunately, there were plenty of other scheduled events to fill the time. The Havana team performed a shadowball exhibition, a clown performed, and the legendary Jesse Owens gave a speech and later challenged the fastest Cuban players in a number of races. Exhausted after a 12-hour overnight bus ride from Indianapolis, Seattle lost 4-2. Robinson batted with the go-ahead run on base in the third inning and grounded out.34
Robinson spent part of the 1947 season with Baltimore, but later went south and played for the Birmingham Black Barons of the Negro American League. He played well in a doubleheader sweep over the Chicago American Giants, 3-0 and 2-0. "His fielding feats in both games and knocking the first runs in brought him the plaudits of the fans," wrote the Pittsburgh Courier of Robinson.35 After the NAL season ended, he spent the winter of 1947 in the Cuban Winter League, playing for the Almendares Alacranes.36
Robinson was back with Birmingham in 1948 and contributed to a Memorial Day weekend series against the Kansas City Monarchs. In the Saturday night game, on a soggy field, Robinson's center-field counterpart, Willard Brown, had three hits with two home runs and a double but Robinson made a "galloping catch" to rob him of another hit. Birmingham prevailed, 8-6. In Game One of the Sunday doubleheader, Robinson scored on a first-inning hit and Birmingham led 1-0. In the seventh, when Birmingham trailed 2-1, Robinson stroked a single and then watched pinch-hitter Alonzo Perry knock one out of Rickwood Field. Birmingham won in the bottom of the ninth, 4-3.37 On a Saturday night in June, Robinson drove in the winning run in the 10th inning in a 13-12 victory. On June 30 he was batting .291.38
An injury to Robinson gave an opportunity for a 17-year-old high-school kid to play every day. "Norman had been playing an excellent center field for Birmingham and batting leadoff," Frazier remembered. "Norman was chasing a fly ball in the outfield, stepped in a hole, and broke his leg."39 They say "the rest is history" and such is true considering this young budding star was Willie Mays.
Mays' recalled in his 1989 autobiography:
By June 1, 1948, when I was just a few weeks out of high school, I was the regular centerfielder. Norman Robinson, who was very fast, had broken his leg, and [manager] Piper Davis told me to take over. Even when Robinson came back later in the season, Piper kept me in center and played Robinson in left. Piper said Robinson was faster, but that I had a stronger arm. He liked to say, "Willie can go get it, and Willie can bring it back"40
Robinson returned to play later in the summer, but Mays had proven himself, combining speed and the throwing arm Robinson did not have. Mays was now the center fielder and Robinson moved to left. There are questions over when this injury happened and when Mays officially joined the Black Barons. James S. Hirsch, a Mays biographer, described Robinson's injury not as a broken leg but a broken ankle.41 Author John Klima wrote that Mays was with the team in June but played only in nonleague games "against small-town teams far away" until he finished high school.42 Mays made his official Negro American League debut, according to Klima, on July 4.43
Birmingham veterans, including Robinson, were not thrilled at first to see a new energetic kid on the field. Jimmy Zapp, the left fielder whom Mays was replacing in the lineup that day, even went into a profanity-laced tirade when he read the lineup card.44 By July, after Robinson returned, the Black Barons had an outfield of speed in left and center. "If you were playing Birmingham," Frazier wrote, "you'd better hit to right or hit it out."45 Robinson was featured in a Newark (Ohio) Advocate blurb when the Black Barons came to town. "He's a great centerfielder," the Advocate boasted, showing perhaps that Mays's rise wasn't as fast as he remembered.46 As late as July 20 Mays was still being described as a "new utility outfielder."47
Robinson batted .299 for the 1948 season, in which the Black Barons defeated the Monarchs for the NAL pennant but lost the final Negro League World Series to the Negro National League's Homestead Grays.48
In 1949 Bill Maughn, a major-league scout, saw the speedy Robinson and Mays in the outfield and it was obvious that one was superior to the other. "The left fielder [Robinson] for Birmingham couldn't throw," Maughn said. "[Houston] had runners on first and second and it was the second inning. The next batter hit the ball off the scoreboard and the left fielder got to it. The center fielder came running over yelling, 'Give it to me, give it to me,' and be-doggoned if the left fielder didn't shovel pass to him like a football player. The center fielder threw out the runner trying to go from first to third."49
In the middle of the 1949 season, on June 7, Robinson married Sarah Johnson. Perhaps enlivened by wedded bliss, he was batting a strong .342 for the Black Barons by early July50 and finished at .312 (93-for-298) with 3 home runs and 54 RBIs.51 In 1950 he again excelled at the plate, batting .309 (90-for-291) with 29 RBIs.52
In 1950 Robinson played in the All-Star Game in Chicago. In front of 23,312 fans, he drove in a run in the sixth inning to give the East a 2-0 lead in a game that they won, 3-1.53 Robinson continued to play for Birmingham in 1952, and the Huntsville (Alabama) Times commented that he "is another slugger who gives the ball long rides."54 By this time the Black Barons and the rest of the Negro Leagues were suffering after Jackie Robinson broke the color barrier of the once whites-only major leagues and many great Negro stars followed him into Organized Baseball. The Black Barons continued to field teams through the 1950s, but the glory years of the league had long since passed.
The 1952 season was Norman's last in Birmingham, and he joined Frazier in Canada. The Man-Dak League (Manitoba-Dakota) was attracting many former Negro League players. Norman and Frazier both played for the 1952 Brandon Greys, and Norman batted .276 with 27 RBIs. In 1953 Norman played for the Canadian Carman Cardinals, batting .325, which ranked him sixth in the league. He continued to play to the age of 41 in 1954, when he batted .244 for Carman, and thereafter retired.55
Frazier Robinson compared Norman's ferocious style of play to that of Ty Cobb, who often slid into bases with his spikes up and injured opposing players. "He had a reputation in the league where you'd get out of the way or you were going to be cut," Frazier wrote. "That's the way he played the game."56 There would also be fierce competition when the Robinson brothers faced each other. "Norman was always hustling, always trying to get an edge, always looking to beat you, just like he had back when we were playing the House of David or when we were kids," Frazier recalled. On one occasion when Norman came to bat, he told Frazier, who was catching, that he was going to run when he got on base. Norman singled and "right away started dancing off first base," Frazier said. "He jumped up and left on the first pitch, and I threw him out by forty feet. They had it in the paper the next morning 'Brother Against Brother.' That's the way we played."57
After retiring from baseball, Robinson lived in Chicago for a while and often took road trips to visit Frazier, who resided in Cleveland. Later, Norman moved to California and worked for ARA Services, a food vending company. He developed bleeding ulcers which were bad enough that Frazier and his wife relocated to California in 1966 to be with him. Norman recovered and was able to secure a job for Frazier with ARA. Over the years, Satchel Paige came by for visits, and the trio would sing old songs while Satchel played his ukulele; on those occasions, Norman could sing without having to worry about Paige getting him killed in a car wreck.58
Norman Robinson died on March 26, 1984, in Los Angeles at the age of 70 with his wife, Sarah, and son, Norman Jr., by his side.
This biography appears in "Bittersweet Goodbye: The Black Barons, the Grays, and the 1948 Negro League World Series" (SABR, 2017), edited by Frederick C. Bush and Bill Nowlin.
Sources
"Norman Robinson," Negro Leagues Baseball E-Museum.
coe.k-state.edu/annex/nlbemuseum/history/players/robinsonno.html.  Retrieved January 14, 2017.
Norman Robinson's questionnaire from the Giamatti Research Center at the Baseball Hall of Fame in Cooperstown, New York.
Notes
1 Frazier Robinson and Paul Bauer, Catching Dreams: My Life in the Negro Baseball Leagues (Syracuse, New York: Syracuse University Press, 1999), 174.
2 Gerard Early, "Introduction: Freedom and Fate, Baseball and Race," in Catching Dreams, xix.
3 Early, xviii.
4 Early, xviii.
5 Robinson and Bauer, 2.
6 Robinson and Bauer, 3.
7 Robinson and Bauer, xix.
8 Robinson and Bauer, 2.
9 Robinson and Bauer, 6.
10 Robinson and Bauer, 6-7.
11 Robinson and Bauer, 7.
12 "Bakers to Play Fast Colored Team Friday," Emporia (Kansas) Gazette, June 30, 1938: 14.
13 "Bakers, Beaten by Texans, to Face Abilene," Emporia Gazette, July 2, 1938: 7.
14 "Texas Black Spiders 3-R.V. 8," Rock Valley (Iowa) Bee, July 1, 1938: 1.
15 Robinson and Bauer, 21.
16 Larry Tye, Satchel: The Life and Times of an American Legend (New York: Random House, 2009), 122-123.
17 Robinson and Bauer, 21.
18 Robinson and Bauer, 39-40.
19 Robinson and Bauer, 41.
20 Robinson and Bauer, 40.
21 "House of David and Kansas City Monarchs Play This Eve," Helena (Montana) Independent Record, June 28, 1939: 7.
22 "Monarchs Beat Davids 12-6 and Meet East Helena Today," Helena Independent Record, June 29, 1939: 8.
23 "Negro Stars Dazzle Fans, Local Rivals," Montana Standard (Butte), July 2, 1939: 18.
24 "Monarchs in 9-4 Victory Over Davids," Montana Standard, August 13, 1939: 18.
25 Robinson and Bauer, 51.
26 Cum Posey, "Posey's Points," Pittsburgh Courier, April 13, 1940: 16.
27 "Baseball Results," Pittsburgh Courier, August 10, 1940: 16.
28 Robinson and Bauer, 77.
29 Robinson and Bauer, 77-78.
30 "Large Crowd Sees Homestead Grays Beat Baltimore Elites 9-0," Altoona (Pennsylvania) Tribune, August 9, 1944: 6.
31 "Bushwicks Play Elite Giants Encore Pair at Dexter," Brooklyn Daily Eagle, September 15, 1945: 7.
32 Larry Powell, Black Barons of Birmingham: The South's Greatest Negro League Team and Its Players (Jefferson, North Carolina: McFarland & Company, Inc., 2009), 99.
33 Ibid. The average may be combined for both teams played for.
34 "Cuban Squad Defeats Seattle Steelheads; Jesse Owens Appears," Jacksonville (Illinois) Daily Journal, August 13, 1946: 6.
35 "Birmingham Beats Chicago, 3-0, 2-0," Pittsburgh Courier, June 7, 1947: 14.
36 Robinson and Bauer, 172.
37 John Klima, Willie's Boys: The 1948 Birmingham Black Barons, the Last Negro League World Series, and the Making of a Baseball Legend (Hoboken, New Jersey: John Wiley & Sons, 2009), 83-84.
38 Klima, 95.
39 Robinson and Bauer, 141.
40 Willie Mays and Lou Sahadi, Say Hey: The Autobiography of Willie Mays (New York: Pocket Books, 1989), 40.
41 James S. Hirsch, Willie Mays: The Life, the Legend (New York: Simon & Schuster, 2010), 45.
42 Klima, 94.
43 Klima, 95.
44 Klima, 96-97.
45 Robinson and Bauer, 141.
46 "Barons' Star," Newark (Ohio) Advocate, July 19, 1948: 8.
47 "Barons, First Half Negro Champions, Here Thursday," Newark Advocate, July 20, 1948: 8.
48 "Birmingham Black Barons. Negro American League. 1948," Negro Southern League Museum Research Center. negrosouthernleaguemuseumresearchcenter.org/Portals/0/Birmingham%20Black%20Barons/Statistics%20-%20Birmingham%20Black%20Barons.pdf.  Retrieved January 8, 2017.
49 Klima, 195.
50 "Hot Oil Baseball Griddle," Kansas City (Kansas) Plaindealer, July 8, 1949: 4.
51 Negro Southern League Museum Research Center. negrosouthernleaguemuseumresearchcenter.org/Portals/0/Birmingham%20Black%20Barons/Statistics%20-%
52 Ibid.
53 Wendell Smith, "21,312 See East Beat West, 3-1, in Annual Chicago Classic," Pittsburgh Courier, August 18, 1951: 14.
54 "Barons and Stars to Play Tuesday," Huntsville (Alabama) Times, June 1, 1952: 18.
55 Barry Swanton and Jay-Dell Mah, Black Baseball Players in Canada: A Biographical Dictionary, 1881-1960 (Jefferson, North Carolina: McFarland & Company, Inc., 2009), 145; Western Canada Baseball website: attheplate.com/wcbl/1954_2.html; attheplate.com/wcbl/1953_2.html. Date accessed January 17, 2017.
56 Robinson and Bauer, 34-35.
57 Robinson and Bauer, 137.
58 Robinson and Bauer, 192-196.
Born
April 1, 1913 at Oklahoma City, OK (US)
Died
March 26, 1984 at Los Angeles, CA (US)
If you can help us improve this player's biography, contact us.
https://sabr.org/sites/default/files/RobinsonBobby.PNG
600
800
admin
/wp-content/uploads/2020/02/sabr_logo.png
admin
2015-12-18 11:43:47
2021-09-17 01:07:11
Bobby Robinson