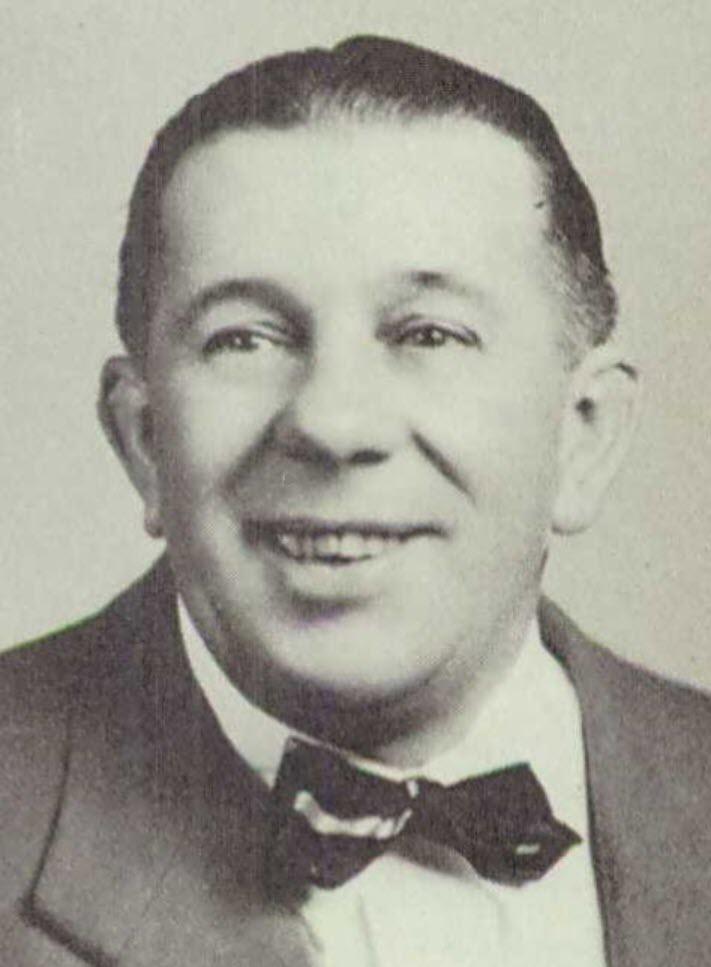 ---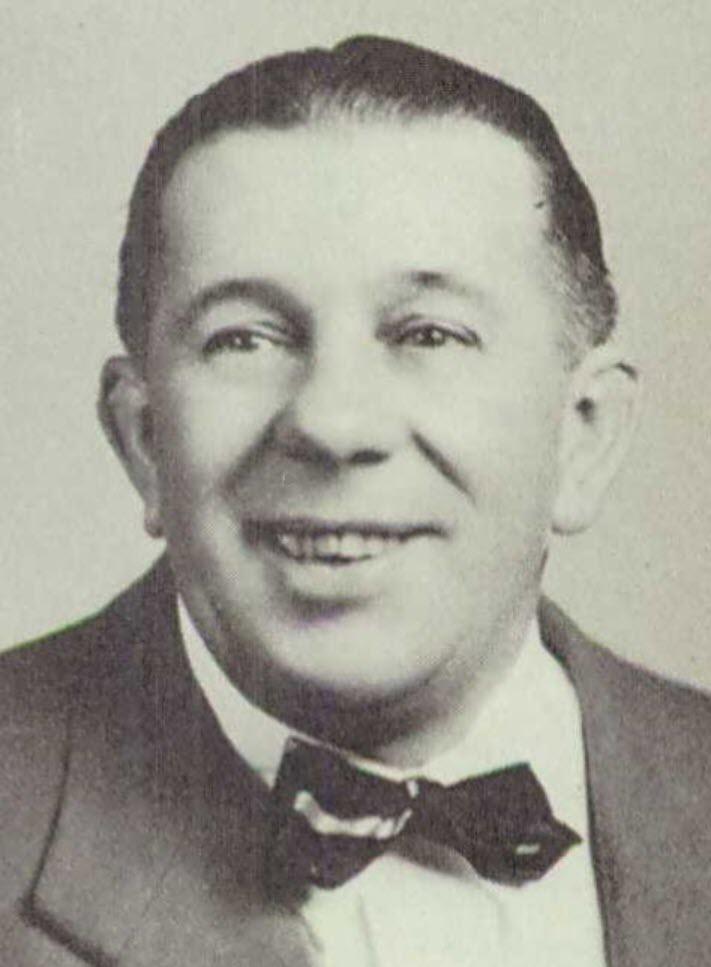 The world champion 1968 Detroit Tigers were largely "homegrown—signed and sealed by Eddie Katalinas and his staff."1 Working tirelessly as a scout and director of scouts, Katalinas was instrumental in the discovery and recruitment of prospects. Not all of the recruits panned out, of course, but some became Tiger greats, including Al Kaline, Mickey Lolich, Bill Freehan, Willie Horton, and Denny McLain.
Edward George Katalinas was born on September 15, 1909,2 in Shenandoah, Pennsylvania. He was the eldest of four sons born to John and Mary Katalinas. John came from Lithuania to America in 1898 and worked as a coal miner. He was one of many immigrants to settle in Pennsylvania's Southern Coal Region, in an area known as "Little Lithuania."3
Ed Katalinas grew up in Shenandoah, or "Shan-doh" as the locals called it.4 Nicknamed "Kats," he attended J.W. Cooper High School and excelled in baseball, football, basketball, and track (discus and shot put). After graduating in 1928, he attended Georgetown University, where he was an outstanding lineman on the football team. He received a degree in philosophy from Georgetown in 1932. During summers in Shenandoah, he worked in the mines.5
From 1932-35 Katalinas was a lineman on the Shenandoah Presidents professional football team. The local paper described him as "a stockily built chap," 5'11" and 210 pounds; he was "skilled, rugged and aggressive" and able to "jolt his opponents with a spine-tingling thud."6 Katalinas was not a mere brute; he was thoughtful and intelligent, popular and affable.
In 1938 Katalinas married Mary Eve Mardos. Like Katalinas, Mary was a child of Lithuanian immigrants and her father was a coal miner. Ed and Mary had three daughters, Mary Eleanor, Ann, and Joan.
From 1934-54 Katalinas was a social science teacher at J.W. Cooper High School. He taught classes in history and democracy, and he coached the school's football team, first as an assistant and later as the head coach. Meanwhile, he served the local community as a football and basketball referee, and in 1954 he helped to start a Little League baseball program. He earned a master's degree from New York University in the early 1950s while on sabbatical from his teaching post.
One of Katalinas's Georgetown classmates was Spike Briggs, son of Walter Briggs Sr., owner of the Detroit Tigers. Spike became a Tigers executive, and after Katalinas recommended a prospect to him, Spike offered Katalinas a job as a scout. Katalinas accepted, and from 1940 until his death in 1988, he endeavored to find prospects for the Tigers.
Katalinas's first significant recruit was Vic Wertz, whom he signed in 1942. Wertz would go on to a productive 17-year major-league career, including nine seasons with the Tigers. In 1949 Katalinas signed pitcher Paul Foytack, who, seven years later, became a mainstay of the Tigers rotation. Katalinas made his greatest catch in 1953 when he signed 18-year-old Al Kaline, a future Hall of Famer.
By the time Kaline was nearing his high school graduation, his baseball potential was widely recognized and he had many suitors. But Katalinas had been following him longer than other scouts. When Kaline was just 16, Katalinas befriended the youngster and his family. As soon as Kaline graduated from high school and was eligible to sign a contract, Katalinas was there, a familiar face offering a signing bonus of $30,000 (equivalent to about $300,000 in 2020). "The discovery and capture of Kaline is typical of the persistence and patience with which a topflight baseball scout such as Katalinas plies his trade in today's harshly competitive baseball climate," wrote Robert Shaplen in Sports Illustrated.7
In 1954 Katalinas resigned from his teaching position to focus on scouting, and three years later he moved to Detroit after being named the Tigers' director of scouting. In addition to his own work as a scout, he hired and supervised scouts. And each year he was the program director of spring training at Tigertown, the club's sprawling complex in Lakeland, Florida.
What did Katalinas look for in a prospect? "The first thing is the boy's arm," he said. "Without a good arm he can't make good at any position." The second thing is speed. "Infielders and outfielders must be fast." The biggest challenge for a scout is evaluating "the human equation." He explained: "Some of the best prospects will be sidetracked. At their age they are entering a period of uncertainty, one of frustration. It may be a love affair, trouble at home, minor and major disappointments of one kind or another."8
Under Katalinas's leadership, the Tigers scouting department repeatedly struck gold. Dick McAuliffe, a 17-year-old infielder, was signed in 1957. Pitcher Mickey Lolich, a 17-year-old southpaw, was recruited a year later. And from 1960-61, the club signed catcher Bill Freehan and outfielders Willie Horton, Jim Northrup, and Mickey Stanley; all four were discovered in Michigan.
Denny McLain was a right-handed pitcher in the Chicago White Sox farm system. Katalinas saw him pitch for a Clinton, Iowa, team in 1962, and was impressed.9 When the White Sox put him on waivers the following spring, the Tigers claimed him.
Along with Kaline, these players formed the nucleus of the 1968 world champions.
The annual amateur draft, which began in 1965, changed the way in which scouts did their job. They passed their impressions of prospects to decision makers, such as Katalinas, who selected players in the draft. The 1967 draft illustrated how this affected the Tigers. John Mayberry and Ted Simmons, high-school stars from the Detroit area, were chosen in the first round by the Houston Astros and St. Louis Cardinals, respectively. The Tigers were not permitted to recruit them. Later in the first round, the Tigers chose Jim Foor, who would pitch a total of six innings in the major leagues.
Under Katalinas, the Tigers did not draft well from 1965 to 1973. In the 1967 draft, for example, they missed out on Bobby Grich, Vida Blue, Dave Kingman, Don Baylor, Richie Zisk, Davey Lopes, and Chris Chambliss.
Bill Lajoie was put in charge of the Tigers' draft beginning in 1974, and the team's fortunes improved. From 1974-78, the club drafted Lance Parrish, Lou Whitaker, Alan Trammell, Dan Petry, Jack Morris, and Kirk Gibson. These players formed the nucleus of the world-champion 1984 Tigers.
Katalinas was the Tigers' scouting coordinator from 1975 until his retirement in 1980. Yet after his retirement, he continued to scout for the club and help with spring training. One day at Tigertown in 1982, he watched Kirk Gibson slug the ball and remarked, "I've never seen anybody put on a demonstration like he put on, and I go back to the days of Rudy York and Hank Greenberg."10 More remarkable than Gibson's power was that Katalinas had helped the club for more than 40 years, from Greenberg to Gibson.
On May 6, 1988, Katalinas was scouting for prospects in the Detroit area when he became ill and was admitted to William Beaumont Hospital in Royal Oak. Eleven days later, he died in that facility after suffering a heart attack. He was buried at Holy Sepulchre Cemetery in Southfield, Michigan. "Ed Katalinas was one of the finest judges of talent I'd ever seen," said Tigers president Jim Campbell.11
Acknowledgments
This biography was reviewed by Bill Lamb and Joel Barnhart and fact-checked by Kevin Larkin.
Sources
Ancestry.com (accessed February 2020).
Sinha, Anup, and Bill Lajoie. Character Is Not a Statistic: The Legacy and Wisdom of Baseball's Godfather Scout Bill Lajoie (Bloomington, Indiana: Xlibris, 2010).
Photo credit: The '52 Torch, yearbook of J.W. Cooper High School, Shenandoah, Pennsylvania, 1952.
Notes
1 Dave Nightingale, "Tigers Can't 'Choke' Again, Can They?" Des Moines (Iowa) Tribune, September 4, 1968: 35.
2 Ed Katalinas's gravestone says he was born in 1910, but he wrote 1909 on his World War II draft registration.
3 1900 and 1930 US Censuses; Global True Lithuania: Encyclopedia of Lithuanian Heritage Worldwide, Global.truelithuania.com/shenandoah-and-southern-coal-region-pennsylvania-1111/.
4 Bill Davidson, "Shenandoah, Pa.," Yank Magazine, May 7, 1943: 18.
5 Bill Witt, "'Big Kat': A Grad of the First Ward," Shenandoah (Pennsylvania) Evening Herald, March 11, 1980: 15.
6 "Biographies," Shenandoah Evening Herald, October 13, 1933: 10.
7 Robert Shaplen, "On the Lookout for a Kaline," Sports Illustrated, May 14, 1956: 32ff.
8 "Natural Ball Players Seen by Scout as All But Extinct," Salisbury (Maryland) Times, April 3, 1957: 8.
9 Chic Feldman, "Hatchin' 'Em Out," Scranton (Pennsylvania) Tribune, October 4, 1968: 14.
10 Ritter Collett, "Superman He Ain't, Just Super," Dayton (Ohio) Journal Herald, March 4, 1982: 7.
11 Drew Sharp, "Tigers' Standout Scout Dies," Detroit Free Press, May 18, 1988: 9D.
Born
September 15, 1909 at Shenandoah, PA (US)
Died
May 6, 1988 at Royal Oak, MI (US)
If you can help us improve this player's biography, contact us.
https://sabr.org/sites/default/files/KatalinasEd.jpg
600
800
admin
/wp-content/uploads/2020/02/sabr_logo.png
admin
2018-10-26 05:43:47
2020-06-23 17:56:57
Ed Katalinas