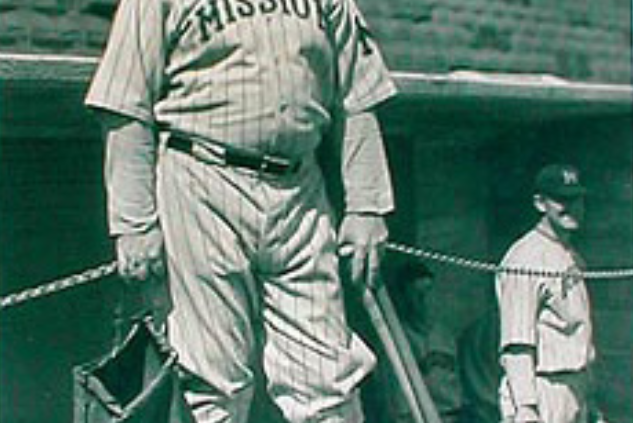 ---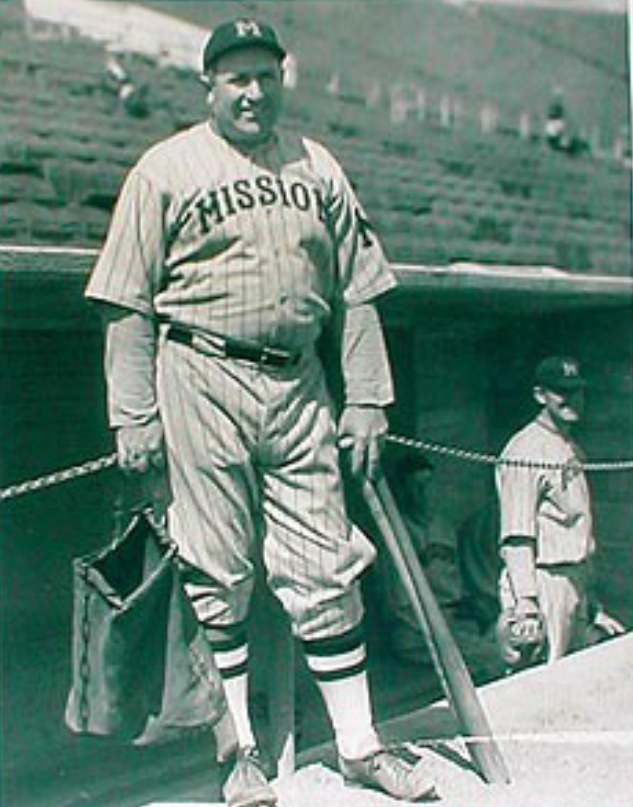 Joseph "Joe" Devine was born in Oakland, California, on March 3, 1892, son of Patrick and Ellen O'Sullivan Devine.  He grew up playing sandlot baseball and played two games with Oakland (Pacific Coast League) in 1915.   When World War I started he was working in a Seattle shipyard and became the manager of the shipyard's baseball team.  When the war ended Devine took a job as a scout for the Seattle Indians, a member of the Pacific Coast League, and managed Tacoma of the Northwest International League in 1919.  In 1920 and 1921 he managed Calgary of the Western Canada League, then coached in Albuquerque, and in 1924 became a scout for the Pittsburgh Pirates. In 1932, he began scouting for the New York Yankees.
Devine in his scouting career signed or recommended 36 players who became major leaguers, including four who are enshrined in the Baseball Hall of Fame: Joe Cronin, Paul Waner, Lloyd Waner, and Joe DiMaggio.
While he was scouting for Pittsburgh Devine first gained a reputation as an astute judge of baseball talent.  In 1925 young Joe Cronin from San Francisco was spending the summer playing semipro baseball for a team in Napa, California, when Devine signed him to a Pittsburgh contract.   One year later Cronin was playing in the majors.
Also in 1925, Paul Waner was playing with the San Francisco Seals and Devine saw the potential of the 125-pound outfielder.  The Pittsburgh management felt that Waner was too small to ever play major-league baseball, but after the 1925 season, when Waner batted .401 and had 280 hits (in 174 games), they made the decision to purchase both Waner and infielder Hal Rhyne. 
In 1927 Waner batted a league-leading .380, and joining him on that 1927 Pirates team was his brother Lloyd, who had also been recommended to the Pirates by Devine.  The 1927 Pirates, with the Waner brothers leading the way, won the National League pennant, but were swept by the Yankees in the World Series.
Devine also signed Dick Bartell and Ray Kremer to Pittsburgh contracts, and in 1929 he recommended that the Pirates purchase Gus Suhr from the San Francisco Seals.
In 1931 Joe Baerwald, owner of the Mission Reds of the Pacific Coast League, hired Devine as an assistant to manager George Burns.  Halfway through the season the Reds were in last place and Baerwald fired Burns and replaced him with Devine.  Devine couldn't get the Reds on a winning track either,  and they finished the season in last place.  In 1932 Baerwald ordered Devine and his assistant, Bobby Coltrin, to sign some local players in hopes that even if they didn't win a few more games, they would draw fans through the turnstiles.
Devine and Coltrin went to spring training with 17 local players, including future major leaguers Ellsworth "Babe" Dahlgren, Italo Chelini, and Al Wright.  They did help the attendance figures but the Reds did not move up in the standings and after they finished in the basement for the second consecutive year, Devine and Coltrin were fired.       The firing proved to be a blessing for Devine; in November he was hired to scout for the Yankees and remained with the Yankees for the rest of his life.
Though Devine covered Northern California, the Pacific Northwest, and part of the Southwest, most of his signed prospects came from Northern California, notably San Francisco and the San Francisco Bay Area.  Bobby Coltrin, Devine's assistant, worked with him in the San Francisco area, and in Southern California Bill Essick and his assistant, Dan Crowley, often worked with Devine. Essick and Devine worked together on the signings of Joe Gordon and Joe DiMaggio.
Making Joe DiMaggio a Yankee was undoubtedly the highlight of Devine's career.   At the end of the 1933 season, after hitting in 61 consecutive games for the San Francisco Seals, DiMaggio was the most sought-after minor-league player in the United States.  However, in May 1934 he injured his knee and almost overnight the price to acquire him dropped from an estimated $75,000 to $25,000, if in fact any major-league team would purchase him for any price because of his injured knee.
There has always been conjecture as to how big a role Essick played in the recommendation of DiMaggio to the Yankees.  Even DiMaggio himself expressed doubt that Devine recommended him, believing that Essick had been the main force behind his sale to the Yankees.  However, Dick Dobbins in his book The Grand Minor League, wrote that he had acquired Devine's papers from his estate, "and they make it clear Devine had aggressively followed DiMaggio's career both before and after the accident and had not lost interest because of the injury."
In August 1935 Devine wrote to Yankees general manager Ed Barrow, "DiMaggio is easily the best prospect in the league.  DiMaggio can do everything, run, throw, hit, field and has a very good temperament, as well as plenty of guts and hustle.  There is nothing wrong with DiMaggio's leg, [I] am sure you have one of the very best prospects that has been in the minor leagues for years."
However, no one is perfect. Probably Devine's biggest error in judgment came in 1937 when he evaluated Ted Williams.  His report to Barrow, according to Dobbins' book, was, "(H)e shows promise as a hitter, but good pitching so far has stopped him cold.  I am positive that there isn't one player in the Pacific Coast League that would help the Yankees next year." 
Often a scout is remembered for only one player he signed:  Tom Greenwade for Mickey Mantle, Cy Slapnicka for signing Bob Feller.  If Joe Devine were to be remembered for only one player, it would be DiMaggio, but in fact he will also be remembered for many others. Although DiMaggio was by far the greatest he signed, he wasn't, by far, the last. Throughout the 1930s and '40s he continued to send players to the Yankees, among them Bobby Brown, Andy Carey, Jerry Coleman, and Charlie Silvera. In a spring-training exhibition game in 1951 in San Francisco, Yankees manager Casey Stengel started a lineup composed almost entirely of players from California:  Charlie Silvera, catcher; Tom Morgan, pitcher; Fenton Mole, first base; Jerry Coleman, second base; Billy Martin, shortstop; Gil McDougald, third base; and Joe DiMaggio, Gene Woodling, and Jackie Jensen in the outfield.  Andy Carey, Bobby Brown, and John Lindell were on the bench and Frank Crosetti was the third-base coach. Eight of those Yankees had been signed by or recommended by Devine. During the late 1940s and early '50s it was not uncommon for the Yankees to field a team with four or more starters who had been signed by Devine.
In Devine's day it was common for scouts to establish a relationship with the prospects and even though it wasn't legal to make an offer or sign a player until he was out of high school, to find many ways to ingratiate themselves with the prospect and his family.  Devine was an expert when it came to establishing a relationship with a player and his family. 
In the 1930s and '40s many players played for a semipro team organized by Devine and known as the Kanely Yankees.  It was just another way of keeping in touch with his prospects; future Yankees such as Silvera, Brown, and Coleman were playing on the team even before they were out of high school.
 Not all of the prospects were happy about signing with Devine. Len Gabrielson, who was signed by Devine in 1934, told Dick Dobbins, "(Signing with) the Yankees was a mistake.  If I had signed with some other club I could have had a better chance, but I liked Joe Devine.  I played in the winter league because of him. When I would go to spring training with the Yankees with my brother-in-law Bill Matheson (a shortstop), he'd see Crosetti and I'd see Lou Gehrig and we'd say, 'What the hell are we doing here?' "
Even when they had some doubts about making the Yankees, prospects would sign with them (and Joe Devine). Dick Dobbins' book The Grand Minor League quoted Duane Pillette as saying, "When you sign with the Yankees you sign with the best club in baseball.  So I signed with Yankee scout Joe Devine." And Harvey Frommer's book A Yankee Century quoted Andy Carey as saying, "It didn't occur to me that (signing with the Yankees) wasn't the smartest move on my part to join a team with all that talent."   
Devine once said, "You can't scout desire.  There is no man alive who can say just how any player is going to develop."  But he did have guidelines he used to evaluate the potential Yankees.  First, he rated their physical characteristics and their speed.  He rated mechanical skills below physical characteristics because he felt that skills could be taught.  Then he judged a player's character, disposition, personal habits, and diet.  He wasn't always right in his judgment, but his success can be judged by the number of players he signed who made the major leagues.
Devine died on September 21, 1951, in a San Francisco hospital at the age of 56. The previous July he had fallen and broken his arm while getting into a car and complications produced internal bleeding.  He recovered somewhat but then suffered a relapse.  At the time of the accident he was on a trip to visit the Yankee farm team in Twin Falls, Idaho.  Even after his death his legacy endured for many years, as several of his players were in the major leagues in the late 1960s.  One of them, Charlie Silvera, was still scouting at the age of 80 for the Chicago Cubs and still telling stories of Joe Devine and the role Devine played during the Yankee dynasty days.
Photo credit
National Baseball Hall of Fame Library.
Sources
Dick Dobbins, The Grand Minor League (Duane Press, 1999)
Harvey Frommer, A Yankee Century (Berkley Trade, 2003)
Beside the aforementioned players Devine is credited with signing Ed Bahr, Lou Berberet, Milo Candini, Bernie DeViveiros, Bud Hafey, Tom Hafey, Bob Joyce, Frank Lucchesi (manager), Woody Main, Gil McDougald, Fenton Mole, Bill Renna, Hal Rhyne, Art Schallock, Bill Wight, Tiny Bonham, Wally Judnich, Frankie Kelleher, Gus Triandos, Jackie Jensen, and Woodie Held.
Born
March 3, 1892 at Oakland, CA (USA)
Died
September 21, 1951 at San Francisco, CA (USA)
If you can help us improve this player's biography, contact us.
https://sabr.org/wp-content/uploads/2012/01/Devine-Joe-NBHOF.png
807
633
admin
/wp-content/uploads/2020/02/sabr_logo.png
admin
2012-01-01 20:51:00
2023-08-03 11:43:05
Joe Devine