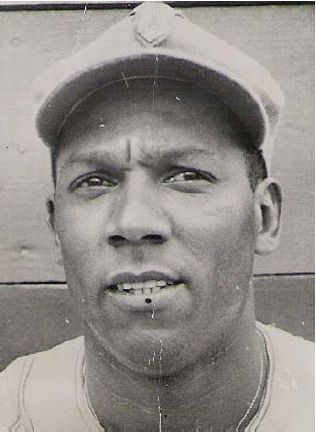 ---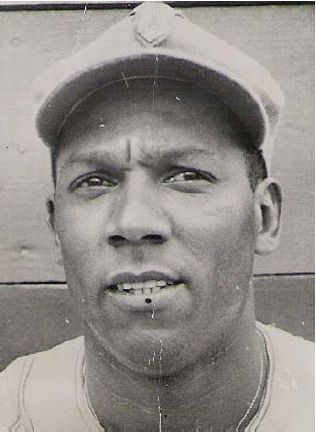 During a wide-randing 30-year career, in which he pitched and played in Cuba, the Dominican Republic, Venezuela, and the US Negro Leagues, Ramón Bragaña made his most indelible mark from the baseball mounds of Mexico.
Born on May 11, 1909, in Havana, Bragaña was most notably a right-handed mound authority, though he began his career in his native country as an 18-year-old infielder for a team named Cuba during the 1927-28 winter-league season. Bragaña played in only three games. But he had evidently shown enough promise to earn an invitation that summer to come to the United States to play for the Cuban Stars East of the Eastern Colored League. The ballclub was owned by impresario Alejandro "Alex" Pompez. After his internship abroad, Bragaña returned to Cuba over the winter of 1928-29 and debuted as a pitcher, appearing in four games. He chalked up a loss in his only decision.
Before his Negro League career had barely commenced, Bragaña, and several other players, were suspended by Pompez for not honoring their contracts and reporting to the team in 1929. Having a change of mind, or weighing other considerations, Bragaña decided to cast his lot in the Dominican summer league and joined the Licey Tigres.
Back in Cuba that winter, the 20-year-old registered his first victories from the hill as a member of the Santa Clara Leopardos. The young pitcher, with a 5-3 record, trailed only teammates Basilio "Brujo" Rosell (6-7) and Leroy "Satchel" Paige (6-5), and Almendares hurler Johnny Allen (7-4) for most victories in the league. For Paige, incidentally, it was his only winter season pitching in Cuba.
In the summer of 1930, Bragaña returned to the Cuban Stars. After that campaign, the itinerant pitcher, who stood just under 6 feet and weighed 195 pounds, did not return to the U.S. until 1935. He formed part of Pompez's redesigned entry into Negro League baseball called the New York Cubans, which maintained the high profile of outstanding Hispanic talent as had the Cuban Stars East. Among Bragaña's teammates that 1935 season were Martín Dihigo and Luis Tiant Sr.
In 1936 Bragaña made ingresses into both the Venezuelan and Dominican Leagues. In an early-summer session in Caracas, with a team called Senadores, Bragaña notched a 4-2 record in six games, helping to hoist the 12-4 squad to the Venezuelan National Series League title. For Estrellas Orientales of San Pedro de Macoris, Bragaña posted a 9-1 mark, lifting the Eastern Stars team to the island championship. He was also named most valuable player of the circuit. Over the winter of 1936-37, the busy moundsman won another nine games (and lost five) in 16 appearances for the Cuban League Almendares squad; he tossed 11 complete games.
The trailing performance came after a five-year absence from Cuban baseball. (One of those years, 1933-34, the Cuban Winter League did not convene a season due to political turmoil in the country.) Bragaña had apparently become content with the playing commitments he had established in Mexico, starting in 1930, pitching for several years with teams loosely tied to the Mexican League. These teams were the equivalent of semipro clubs.
In the spring of 1937 the New York Giants traveled to Havana to condition themselves for the US season. The Giants played four exhibition games against three Cuban teams — Almendares, Habana, and Fortuna, an amateur club. The visiting New York team managed one victory — against the amateurs. Bragaña was one of two Almendares pitchers to defeat Bill Terry's club (Rodolfo Fernández, the other). On February 28, at Tropical Park, Bragaña tossed a six-hitter over the defending National League champions and took home a 6-1 victory.
In a rematch, later during the Giants' stay, Bragaña, starting for a squad of Cuban All-Stars, matched three Giants hurlers over 11 innings in pitching to a 1-1 tie. Bragaña allowed only five hits to the New Yorkers in the March 11 matchup. "This Ramon Bragana is just about as great a pitcher as I ever saw," said manager Terry. "He has speed, a wonderful assortment of curves, and perfect control." [fn] 1 Peter Williams, When The Giants Were Giants: Bill Terry And The Golden Age of New York Baseball (Chapel Hill, North Carolina: Algonquin Books of Chapel Hill, 1994), 225. [/fn]
Bragaña seemed in tiptop form when he joined the Estrellas team for its title defense in 1937. The Eastern Stars were not quite as dominant as the prior year, as Dominican baseball enjoyed its most celebrated season of the first half of the 20th century. The stellar competition provided from the other two teams in the league played a determining factor for Estrellas' third-place finish at 11-14 and Bragaña's 4-7 record. Packed with North American Negro League talent, and featuring a sometimes battery of Satchel Paige and Josh Gibson, the famed Ciudad Trujillo team triumphed as league champion with an 18-13 record over Estrellas and Águilas Cibaeñas (13-15).
In 1938, the 29-year-old Bragaña joined the Agrario team of Mexico's premier league, beginning an 18 – season, star-studded career in the land of Montezuma. He won eight games in each of his first two seasons in the league, and then won 12 games or more in eight of the next nine campaigns.
In 1940 Bragaña joined Veracruz and excelled. He registered a 16-8 won-lost ledger, and his 2.58 ERA, in 233⅔ innings, topped the league. Mexico's irrepressible business tycoon Jorge Pasquel purchased the team, moved it to the capital city and changed its nickname to Azules. Pasquel also installed himself as manager. The Blues won the pennant with a 61-30 record, six games better than the Mexico City Reds. Bragaña established a 12-year pitching residency with Veracruz and developed a close-enough friendship with the team owner to accompany him on hunting trips.
Veracruz repeated as league champion the following season, this time under the helm of player-manager Lázaro Salazar, one of many Cuban stars in the league. Bragaña contributed 13 wins, as Veracruz (67-35) ran away with the pennant by 13½ games over the secondplace Mexico City Reds. Also propelling the Blues' cause was the record setting 33 home runs hit by catcher Josh Gibson in 94 games played.
Salazar assumed the reins of Monterrey in 1942 and Veracruz coincidentally fell on hard times, finishing last in the league and winning only 39 games.Amazingly, Bragaña won 22 of the games, while losing 10. Bragaña tied Martín Dihigo of pennant-winning Torreón for the most wins in the league.
Bragaña's season may not have appeared amazing for those who had seen him pitch the prior winter (1941-42) in Cuba. The right-hander led the Cuban Winter League in games (21), wins (9), complete games (11, tied with Dihigo), and shutouts (5), in furnishing a major assist to the Almendares Scorpions' championship-rendering campaign. Four of Bragaña's shutouts were consecutive, and he established a league record for scoreless innings at 39⅔. The goose-egg streak ended on January 3, 1942, on an error by shortstop Antonio Rodríguez.
The circuit's top pitcher was involved in two extrainning games that both ended in 1-1 ties. The first was initiated on October 22, 1941. Facing Habana, Bragaña tossed 13 innings, matching the combined efforts of Habana hurlers Santiago "Sandy" Ulrich and Gilberto Torres. Bragaña and reliever Torres permitted the contest's only runs in the same 12th inning. On November 8, also against Habana, Bragaña held Mike González's team to one eighth-inning run in 12 innings. Mound opponent Manuel "Cocaina"
García equaled Bragaña's exceptional labor. Lamentably, no ERA records were officially kept, or preserved, for the league that season.
The following winter season, 1942-43, the pitcher managed a 6-6 record for Almendares while leading the league in appearances once again with 22.
In 1943, pulling in another 17 victories for another poor Veracruz contingent, Bragaña helped his 39-51 team barely stay out of the circuit's cellar.
In 1944 Bragaña literally did it all for his Mexican club, which made a return to championship form. He was appointed manager, after Rogers Hornsby resigned early in the season, and guided Veracruz to its third pennant in five years. The pitcher won a remarkable 30 games from the hill. The historic 30th win occurred on October 5, versus the Nuevo Laredo Owls, a 6-0 six-hitter that clinched the pennant for Veracruz with two games remaining on the schedule. The right-hander amazingly accounted for 30 of his team's 52 victories! He was defeated only eight times.
Veracruz slipped in the standings the following season and Bragaña experienced his first losing campaign (15-16). The Blues, with a 42-48 record, dropped to fifth place in the six-team league. After skipping the previous two winter campaigns, Bragaña was back competing in Cuba over the winter of 1945-46. Hurling for a third-place (29-31) Almendares squad, his 9-6 record topped all other Scorpion pitchers. The year 1946 was the grand coming-out year of Jorge Pasquel. The Mexican mogul shook the contractual foundation of baseball's ivory towers with his free-market challenge of the reserve clause. Pasquel's high-priced signings of major-league players unnerved the game's North American hierarchy and provided a tumultuous side show during much of the Mexican and major-league baseball seasons. The tumult did not escape Pasquel's own Veracruz club and its multiple managers. Four field bosses directed the team, starting with Bragaña and ending with the big boss himself. In an expanded eight-team circuit, Veracruz finished seventh, 16 games under .500. Bragaña must have been bothered by the external disorder, judged by his final 9-16 record, despite a 3.66 ERA.
At age 38, Bragaña recorded a strong bounce-back season upon his return to Mexico in 1947. He tossed the principal Mexican League opener, March 27, at Delta Park, with Mexican President Miguel Alemán and league President Jorge Pasquel in the capacity crowd. Bragaña and Veracruz defeated the Mexico City Reds, 6-2. For the season, Bragaña's 18-12 record placed him at the head of his team's squadron of pitchers. Once again, the veteran pitcher was the only stabilizing pitching force for what was a last-place Veracruz team (52-67).
Pasquel's bold foray had repercussions in winter baseball in 1947-48. In Cuba an independent league, with players supporting Pasquel's more liberalized way of thinking, was formed. The league was populated with ostracized players who had left Organized Baseball to play in Mexico, and many Cuban and Negro League players with previous ties to the Mexican League. The new circuit, called the Players Federation, competed against the established Winter League, whose players preferred to remain loyal to Organized Baseball. After having skipped the 1946-47 winter campaign, Bragaña joined the short-lived Federation League and won the last six games of his Cuban Winter League career with the team entry that carried the Winter League knockoff name of Alacranes (Scorpions).
Veracruz improved to 43-43 in 1948, with the fivetime Mexican League All-Star infusing a positive 12-9 record into the club's otherwise mediocre totals. A 3.06 ERA accompanied Bragaña's seventh straight season of 200 or more innings (his eighth in nine years).
The Mexican League began experimenting with split-season formats in 1949. For the next two seasons Veracruz watched from the sidelines as other playoff teams vied for the ultimate prize. Bragaña won 8 and 10 games in successive seasons for his also-ran teams.
A few days into the 1950 season, Ramón Bragaña Day was held, on March 26 before a game at Mexico City's main baseball venue, Delta Park. Celebrating his 25th year in professional baseball, Bragaña was honored and bestowed with gifts by constituents and fans. The pitcher did not disappoint the latter, taking the mound after the ceremonies and tossing an 11-3 victory over the rival Mexico City team.
On May 31 an automobile accident sidelined the well-respected hurler for more than a month during the season. The vehicle Ramón was in rolled over twice and he was reportedly critically injured. He obviously made a fast recovery from his injuries and returned to action in mid-July.
In 1951 Veracruz returned to glory once more. The team won the second half-season of play and faced off against the first-half winner, San Luis Potosí. During the team's second-half run, Bragaña had taken to working some games behind the plate, due to a shortage of catchers on the squad. From his natural position, on the mound, Bragaña excelled in the championship round between the two split-season victors.
In a best-of-seven series, Veracruz won four games out of five, including a forfeited contest in Game Three. The gift win for the Blues came as the result of an outright riot by San Luis Potosí fans in their Twentieth of November home ballpark. Bragaña was involved in an altercation with fans outside the park after the umpired had declared the game forfeited. Jorge Pasquel had to be hospitalized with a head injury after a hazardous clash with rock-throwing belligerents. Pasquel had witnessed the hostile encounter involving Bragaña and was coming to the defense of his favorite pitcher when he was struck on the head by a granite missile.
Back in Mexico City, Bragaña picked up victories in the last two games. (League officials ordered the remainder of the series played at Delta Park.) Bragaña pitched a two-hit, 6-0 shutout in the fourth game, and then won the clincher with 3⅔ innings of scoreless relief, preserving a 3-2 triumph.
Jorge Pasquel withdrew from Mexican baseball the following year, 1952, and the Veracruz club was resettled back to its original geographic port city, reborn as the former Veracruz Eagles. Ramón Bragaña's lengthy association with the team ended, however, and he moved over to manage and play for the Jalisco Charros. It was for Jalisco that Bragaña recorded his 200th Mexican League win. At the Charros' Guadalajara ballpark, the 43-year-old defeated the Monterrey Sultans, 8-2, in early June. He gave up eight hits and walked two. The sentimental favorite was carried off by fans and placed at the head of a line of automobiles that paraded him around town. It was Bragaña's fifth win of the season, with only two more to be had for what was an average 46-44 Jalisco team.
El Profesor
Ramón Bragaña was nicknamed "El Profesor" for the astute attributes he displayed on the mound, earning him many successes. However, it could not be said that he used any amount of "scholarly judgment" in 1946 during a one-on-one pitching exhibition against baseball's greatest living legend. In the hope of attaining greater legitimacy for his league, Jorge Pasquel invited Babe Ruth to Mexico in May. Ruth accepted and was coaxed into trying to demonstrate his long-gone splendor, at Delta Park in front of 22,000 fans. Wearing civilian clothes, with spikes and a baseball cap, Ruth picked up a bat to hit. Bragaña was on the mound, clearly in no mood to allow the Bambino any easy swings. What ensued was an embarrassing repetition of swings and misses or foul tips by the 51-year-old Ruth against Bragaña's difficult tosses. Bragaña resisted being relieved by another pitcher and engaged in an argument with Mexico City manager Ernesto Carmona IV, who was also one of the early founders of the Mexican League in 1925.
Bragaña eventually left the mound, but the heated exchange with Carmona continued inside the clubhouse, ending in fisticuffs. Bragaña was suspended, and Pasquel was forced to make his first managerial change of the 1946 season.
Bragaña closed out his 18-season, 211-win Mexican career in 1955, at age 46. He won another won 48 games in 10 winter campaigns in Cuba. Roberto González
Echevarria, a professor at Yale and a Cuban baseball author, painted Bragaña from the mound as "a pitcher with great velocity, a wicked curveball and excellent control." [fn] 2 Roberto González Echevarria, The Pride of Havana — A History of Cuban Baseball (New York: Oxford University Press, 1999), 258. [/fn]
In 1959 Bragaña was elected to the Cuban Hall of Fame, in the next-to-last-election conducted before the socio-political repression of dictator Fidel Castro's Marxist revolution, which abolished the thriving Cuban Winter League and all professional sports on the island.
In their published investigations for the Center for Negro League Baseball Research, Layton Revel and Luis Muñoz itemized a total of 310 lifetime wins for Bragaña, amassed over the years in various countries. With the added speculation of incorporating "missing records," the pair believe Bragaña's career win total could top 400.
Very little is known about Bragaña's personal life both before and after baseball. Many years before he won his 200th career game in Mexico, Bragaña had become a naturalized Mexican citizen. He not only maintained a special love for Mexico but he found a special love there, as well, whom he married. Bragaña, along with other Cuban greats, such as Lázaro Salazar and Santos Amaro, married and started families in Mexico, where they enjoyed the celebrity status of star athletes.
When Ramón Bragaña died, on his 76th birthday, May 11, 1985, in Puebla, Mexico, he had been elected to the Halls of Fame of Cuba and Mexico (1964) during his lifetime.
He was rightfully inducted into the Latino Baseball Hall of Fame, as part of its third class of honorees, in 2012.
This biography originally appeared in "Cuban Baseball Legends: Baseball's Alternative Universe" (SABR, 2016), edited by Peter C. Bjarkman and Bill Nowlin.
Sources
In addition to the sources cited in the notes, the author also relied on:
Figueredo, Jorge S. Cuban Baseball A Statistical History 1878-1961 (Jefferson, North Carolina: McFarland & Company Inc., Publishers, 2003).
Figueredo, Jorge S. Who's Who in Cuban Baseball 1878-1961 (Jefferson, North Carolina: McFarland & Company Inc., Publishers, 2003).
Revel, Layton, and Luis Muñoz. Forgotten Heroes: Ramón Bragaña. Cnlbr.org.
Treto Cisneros, Pedro. Enciclopedia del Béisbol Mexicano (Mexico D.F., Segunda Edición Revistas Deportivas, S.A. de C.V. Mexico D.F., 1994).
Virtue, John. South of the Color Barrier: How Jorge Pasquel and the Mexican League Pushed Organized Baseball Toward Racial Integration (Jefferson, North Carolina: McFarland & Company Inc., Publishers, 2008).
Born
May 11, 1909 at , Havana (CU)
Died
May 11, 1985 at , Puebla (MX)
If you can help us improve this player's biography, contact us.
http://sabr.org/sites/default/files/RamonBraga%C3%B1a.JPG
600
800
admin
/wp-content/uploads/2020/02/sabr_logo.png
admin
2013-08-05 12:27:39
2013-08-05 12:27:39
Ramon Bragaña