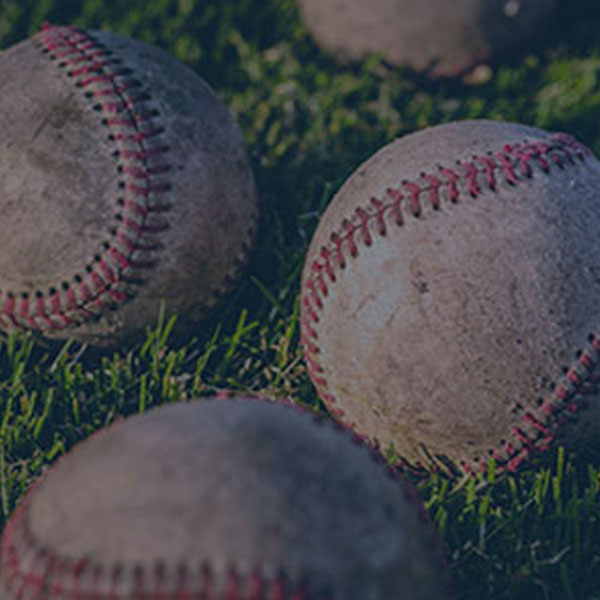 ---
Born in Detroit in 1930, some of Ray Lane's earliest memories were of listening to Ty Tyson and Harry Heilmann broadcast Detroit Tigers games on radio. Lane found he had an early passion for radio. "My mother always said I had the loudest mouth in the neighborhood," Lane recalled in 2007. "I wasn't sure I wanted to be a sports announcer, but I wanted to be a radio announcer." An outfielder at Mackenzie High School in Detroit, Lane would do the play-by-play from his position during the games.
Enrolling at Michigan State University with a baseball scholarship, Lane majored in radio and television journalism. During the summers, he played baseball in various amateur leagues and after graduation briefly played professionally with the Chicago White Sox organization. Ray said, "I went down faster than the elevator did! I went to spring training with Colorado Springs. By the time they broke camp I was with Waterloo—that was Class B at that time. And then I wound up playing at Topeka—but not very much. They found out that I couldn't hit anymore and that was it."
After a stint in the Army where he played baseball at Fort Sheridan, Lane gave up on dreams of playing baseball and focused on finding work in broadcasting. Answering an ad in Broadcasting magazine, Ray first found radio and TV work as an announcer in Cadillac, Michigan. After spending six months in Cadillac, he moved to station KWWL in Waterloo, Iowa, working as a staff announcer. It was at KWWL that he had his first experience as a play-by-play baseball broadcaster, filling in on broadcasts of the Waterloo White Hawks. Leaving Waterloo after a year, Lane worked at WNEM-TV in Saginaw, Michigan, for more than three years before getting a chance to work in his home town of Detroit.
Hired at WJBK-TV, Channel 2, in Detroit, Lane's background in baseball quickly became an asset for him. Within a few months of his arrival at WJBK, the station began looking for someone to host a five-minute evening sports show. Lane recounted, "They had me audition for that and I beat out a few guys and all of a sudden my sports career took off again." Soon, Lane was providing color commentary on Detroit Lions broadcasts. When the Tigers were looking for a new broadcaster after the 1964 season, Tigers owner John Fetzer asked Lane to send him an audition tape. "He called me up and…asked me if I would go to Puerto Rico where he had a winter team down there and do a couple of days of broadcasting…on a tape recorder as if I was doing it on radio…and also do a couple of games as if I was doing it on TV. So I went down there and made about four or five tapes…brought them back…he looked at them and that's when he hired me to work with George Kell for two years."
Lane's arrival in the baseball broadcast booth spelled an end to his stint as a Detroit Lions announcer, however. Lane recalled that it was in his second season with the Tigers, "Mr. Fetzer said 'This will be your last year of doing pro football.' And I said 'Well why is that?' And he said 'No Major League announcer is going to work pro football.' He was really against that." It didn't upset Lane. Baseball was his favorite sport and he was thrilled to be covering his hometown team.
After two years on television, Lane moved to the radio booth. "They decided they were going to get rid of the other fellow [Gene Osborn] who was working radio with Ernie Harwell and asked me if I'd be interested in the radio job. That's how I got the radio job." It was a dream come true: "To do all the games—that was outstanding—that's what I've been thinking of probably all of my life!"
Lane's first year on Tigers radio, 1967, was also the year rioting erupted in Detroit. As the riots began, Ray and broadcast partner Harwell sat in the Tiger Stadium radio booth watching thick black smoke rising beyond the left field roof. "When you saw the black smoke it almost looked as if someone was burning a bunch of tires," he recalled. Soon, the announcers received a message from Tigers general manager Jim Campbell warning them not to mention the smoke over the air. "So we were told not to mention it and we STILL—even while the game was on, had no idea that the riots were going on…and we didn't find out until after we came out of the booth after the ballgame."
For the 1968 fall classic, Lane hosted a World Series pregame show which included analysis on each game by Vic Wertz and Dizzy Dean. "And that was a lot of fun," Lane reminisced, "because you didn't know what Dean was going to say." Although Lane didn't have the opportunity to broadcast the World Series in 1968, he did provide play-by-play with Ernie Harwell on local radio during the 1972 postseason. The 1972 American League playoffs turned out to be his last as a Tigers radio announcer.
Announcer Van Patrick had hosted a late-night sports show on WJBK, but by 1972 had to reduce his schedule due to illness. The station's general manager asked Lane to recommend someone to pick up the slack given Patrick's reduced schedule. Lane said he'd be interested in even giving up his baseball schedule if a good enough offer was made to do the studio work. Lane recalled the station's general manager telling him, "'Tell you what: You do the TV shows…you'll be off the radio broadcasts in '73,' but he said, 'you'll sit out one year and we'll make arrangements that you come back on television with Kell in 1974.' Funny thing happened…I got a call probably just before the end of the year…and it was a fellow by the name of Hal Middlesworth who was the public relations director of the Tigers…and he said 'Ray, I've got some bad news…Channel 2, WJBK, has just lost the rights to do the television games of the Tigers…it's going over to Channel 4." And so, instead of sitting out one year and getting back on TV, I ended up doing a TV scoreboard.…So that took care of that and there was no way I could get back in."
Lane spent the next few years focused on his studio work at WJBK as well as coverage of other sports. He broadcast Michigan State football and basketball, called the Big Ten Game of the Week over various cable outlets, and spent 16 years covering Red Wings games. "I would do interviews between the first and second periods and then the wrap-up at the end of the game. So I got involved in that but I didn't do any of the play-by-play."
In 1979, Lane returned to baseball broadcasting, this time for the Cincinnati Reds. The Reds were looking for an announcer to broadcast the Reds games of WLWT-TV and Jim Campbell recommended Lane to the Reds. "I still kept my home here. I was going back and forth—they only did about fifty games a year. Only three at home and the rest were on the road." Lane continued his studio work on WJBK while announcing Reds games until new management took over the Detroit station. Previously, the management at WJBK had promoted Lane's status as a Reds announcer. The new management, however, wanted Lane to give up his position with the Reds and focus solely on his work with WJBK. Lane refused. "So after twenty-one years I was through at Channel 2."
In the late 1990s, Lane returned to Tigers play-by-play from time to time. When Tigers announcer Frank Beckmann had a conflict due to a University of Michigan football game, Lane would substitute. By 2001, when Al Kaline left broadcasting to take on other duties with the Tigers, Lane was asked to fill in for him the rest of the season. Following the 2001 season, Lane continued to fill in for Beckmann on Tigers telecasts. "It was a thrill filling in because all of a sudden after Al left, they brought in different guys," Lane said as he recalled his delight at working with such former Tigers as Jack Morris, Lance Parrish, and Dan Petry.
Lane and his wife, the former Carolyn Loose, were high school sweethearts. At the time of her death in 2004, they had been married for 50 years. They had three children.
Sources
Eichorn, George B. Detroit's Sports Broadcasters on the Air. Charleston, S.C.: Arcadia Publishing. 2003.
Green, Jerry. "Memory Lane: Detroit Sportscasting Legend Covered It All." Detroit News. June 28, 1996.
"Lane Quits as Tiger Voice." Detroit News, January 20, 1973, 1D.
Obituary of Carolyn Loose Lane. Detroit News, May 21, 2004,5B.
Spoelstra, Watson. "Kell Will Return to Motor City Mike." The Sporting News, February 13, 1965, 9.
Bohn, Matt. Phone interview with Ray Lane, June 28, 2007.
Note
This article originally appeared in the book Sock It To 'Em Tigers–The Incredible Story of the 1968 Detroit Tigers, published by Maple Street Press in 2008.
If you can help us improve this player's biography, contact us.
/wp-content/uploads/2020/04/no-bio.jpg
600
800
admin
/wp-content/uploads/2020/02/sabr_logo.png
admin
2012-01-08 21:23:18
2012-01-08 21:23:18
Ray Lane