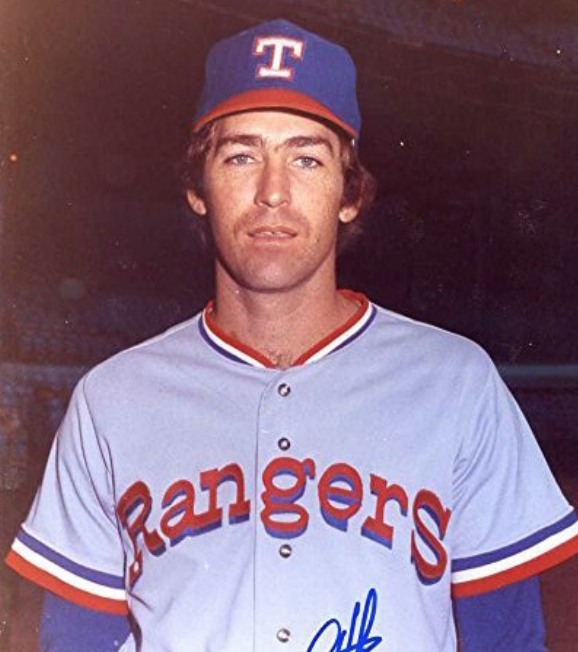 ---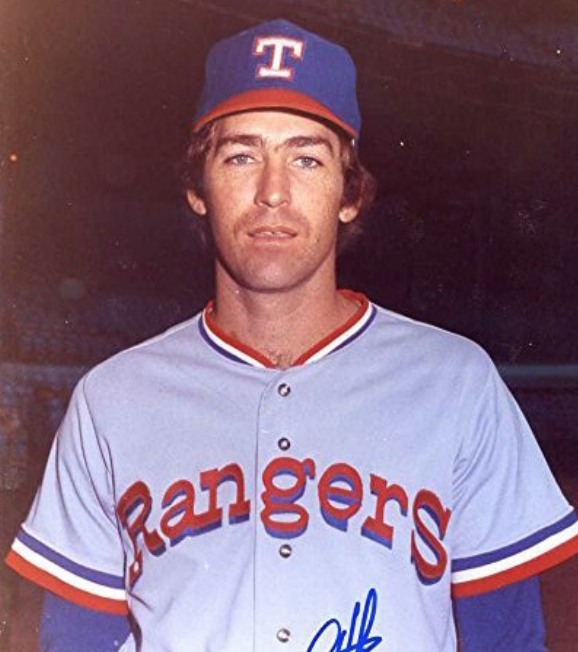 Like cats, many left-handed pitchers seem to have multiple lives. Drafted by four clubs five times over five years in the 1960s, lefty Rich Hinton pitched for five clubs in six years in an erratic career that largely spanned the 1970s. A star at the University of Arizona who also played in Mexico, Hinton pitched just well enough to stay on the fringes of the majors for nearly a decade.
Richard Michael Hinton was born on May 22, 1947, in Tucson, Arizona, to Duncan and Bernice (Honea) Hinton. The second of five children, he grew up on the family farm, while his father also worked in the maintenance department of Marana Public Schools in Tucson, and his mother owned a barber shop. Hinton began playing baseball when he was little, and once struck out 17 batters in six innings in American Legion ball. A 1965 graduate of Marana High School, he played baseball, basketball, and football.
Hinton attended the University of Arizona, where he went 32-8 over three seasons. He refused to sign the first four times teams drafted him (the Dodgers in the 23rd round in 1965, the Indians in the fifth round in 1967, the Padres in the fourth round in 1968, and the Indians in the fourth round in 1969). Hinton succumbed after the White Sox, the team to which he would frequently return, picked him in the third round of the 1969 June secondary draft. White Sox scout Gordon Maltzberger inked Hinton to his first contract.1
After going 4-3 with two minor-league teams in 1969, Hinton earned a nonroster invitation to spring training in 1970 and first received notice for "his second consecutive impressive outing"2 after hurling three scoreless innings over a pair of games, giving up just two hits and striking out three.
Hinton returned to Tucson for the 1970 season and went 10-12. After the season, he played in the Florida Instructional League, where he "had the best winning percentage (7-1 for .875)"3 and struck out 56 in 55 innings with a 1.96 ERA. Hinton again received a nonroster invitation to spring training in 1971, but again returned to Tucson.
But thanks to the 20.25 ERA of rookie Stan Perzanowski, the cousin of Ron Perranoski, the White Sox recalled Hinton in mid-July. Pitching coach Johnny Sain deemed Hinton a "terrific prospect," largely due to his demeanor: "He looks at you real straight."4
The focused Hinton made his major-league debut on July 17 against the New York Yankees and pitched a perfect inning of relief against the heart of the New York order (Bobby Murcer, Roy White, and Ron Blomberg). Two days later, in the opener of a doubleheader, Hinton won his first game by pitching the eighth and ninth innings of a game Chicago won 8-3 in 10 innings over Mel Stottlemyre. The White Sox turned double plays in both innings to bail out Hinton, who got his first strikeout by fanning Gene Michael.
Hinton dropped his first game later that same week, losing the second game of a doubleheader against the Senators. Entering the ninth inning of a tie game on July 24, he gave up a bunt single, a sacrifice, and a walk before exiting the game. Frank Howard's double drove in the winning runs in a 5-3 Washington victory.
Hinton died by the bunt and lived by the bunt. Trailing 6-5 against the Yankees in the bottom of the 12th on July 27, he successfully executed the first of his two major-league sacrifices to put the tying run in scoring position. Pat Kelly's double tied the game, which Chicago and Hinton won 9-6 later that frame on a homer by Bill Melton.
Hinton even pinch-hit to sacrifice in the bottom of the 10th inning on August 11. Although he did so successfully, Hinton, who stayed in to pitch, gave up a home run to Ray Fosse as Cleveland triumphed 3-2 in 12 innings.
On August 27, Hinton made his first start in the majors in a brief but eventful outing against the Detroit Tigers. He scored the only run of his career after reaching on a failed bunt/fielder's choice and stealing the only base of his career to give the White Sox a 1-0 lead in the top of the third. But in the bottom of the inning, disaster struck. Consecutive RBI hits put Detroit up 2-1. With two outs and nobody on, Hinton hit Willie Horton "in the left eye. … Horton was sent rolling over and over in the dirt in pain. He was taken to Ford Hospital where the injury was determined not to be serious. X-rays of the eye revealed no fracture."5
Hinton finished 1971 with a 3-4 record, with a 4.44 earned-run average. Although Chicago had planned for Hinton to pitch in Puerto Rico over the winter,6 the White Sox instead traded him on October 13 to the Yankees for outfielder Jim Lyttle. New York general manager Lee MacPhail explained, "We have to rebuild our second-line pitching and feel we have started with this move. Hinton is only 24, has a fine arm and we like his potential. We were especially interested in lefthanders and Rich will get a full chance to make our club."7
Looking good in pinstripes, Hinton threw five shutout innings to start spring training in 1972.8 Seeking to strengthen his left-handed pitching, MacPhail made a bigger move to acquire a portsider with AL experience by trading Danny Cater for Sparky Lyle, which pushed Hinton out of the bullpen and into the starting rotation. Manager Ralph Houk pointed to the acquisitions of Lyle and Hinton as two of the three most promising developments for New York just prior to the last week of spring training.9
And then Hinton got sick. He "had been suffering from a 'low-grade infection' for more than a week and was finally sent back to New York … for further examination."10 The diagnosis: mononucleosis. That proved incorrect, but he did have "a virus that whittled six pounds off his six-foot-two, 185-pound frame."11
Not until May 24 did Hinton start a game for the Yankees. He "originally was supposed to make his first start against Milwaukee April 20, but the game was rained out. Then he was scheduled to start one of the games of Sunday's [May 21] double-header against Boston, but he lost out … because Saturday's game was rained out and Fritz Peterson … was nudged back to Sunday."12
Hinton threw seven innings of five-hit ball to beat Cleveland in what would turn out to be his best game in pinstripes and his only win of 1972. "I didn't feel tired out there," said Hinton. "The ball felt sticky at first, but I washed my hands between innings to get the rosin off. From then on, things went just right."13
Making two more starts on three days of rest each time, Hinton pitched poorly, giving up eight runs (seven earned) in just 5⅓ innings combined as New York lost both games. Hinton then went to the bullpen. While he gave up just one run over three innings in two games, he walked five. The Yankees sent Hinton to Syracuse of the International League, where he spent a memorable few months. In the opening game of a June 30 doubleheader, he appeared as a pinch-runner but got picked off second base. In the nightcap, he threw a no-hitter. "I'm always aware of how many hits I give up," he said with a grin. "I felt I had a strong fast ball and I went with it most of the way, mainly because of the lead the guys gave me. It wasn't really moving that well. But I kept it down consistently."14
In spite of this gem, Hinton went only 3-9 with a 4.78 ERA for the Syracuse Chiefs, so New York sold him on September 7 to Texas. Hinton pitched five times in relief for the Rangers, all in losing efforts. Three times he faced his former Chicago teammates, picking up the loss in the middle effort despite "a fine relief stint"15 that blew up when Pete Broberg allowed two of Hinton's inherited runners to score.
Manager Whitey Herzog said, "Hinton is the type of guy who could blossom overnight for you. I've talked to a lot of people who like his potential."16 But Hinton spent just six months and one day as Texas property. On March 8, 1973, the Rangers traded Hinton and Vince Colbert to the Cleveland Indians for Alex Johnson. "Hinton's only victory in 1972 was over the Indians … and probably was the big reason for their continued interest in him."17
Due to the worst of his 10 minor-league seasons in terms of his 5.10 ERA, Hinton never pitched for Cleveland, which released him on April 1, 1974. A fortnight later, the White Sox again signed him, but he spent 1974 and the first half of 1975 entirely in the minors until Chicago reliever Terry Forster suffered an arm injury that led to Hinton's returning to the majors for the first time since 1972.18
Manager Chuck Tanner used Hinton exclusively in relief although he tried to move him from the mound to right field in the middle of an appearance and then bring him back to pitch to gain a platoon advantage. The umpires would not allow the move. "Wouldn't have bothered me to play the outfield," said Hinton. "When I was in Denver, I hit a homer and double one night, then came in from the outfield and pitched the last two innings."19 Hinton's return to the South Side ended on December 12, 1975, when Chicago traded him and Jeff Sovern to the Cincinnati Reds for Clay Carroll. "The Reds were loaded with fine relievers, and shedding the veteran's salary was the economical choice."20
Praising the "spectacular" winter-league performance of his new acquisition, Cincinnati pitching coach Larry Shepard cautioned, "But, Hinton still had to prove he can get major leaguers out."21
In spring training, Hinton "had pitched well" but nevertheless "was sent to Indianapolis" because "both Santo Alcala and Pat Zachary were out of options, making [Hinton's] departure almost a cinch."22
The Reds recalled Hinton, who pitched for the team from June 18 to July 28. He started one game, against Houston on June 25, but gave up three homers in less than three innings, ballooning his ERA to 10.80. Hinton finished the 1976 season with a 7.64 ERA and spent 1977 in Mexico City, where he went 14-8. He returned to the American League after that season when the White Sox signed him as a free agent on November 28, 1977.
Trying to make the team in spring training, Hinton argued with umpire Nestor Chylak. Hinton "threw his fist in the air in a mock 'strike' call on a serve that Chylak had declared a 'ball.' 'Don't you show me up,' screamed Chylak. 'Don't put your fist in the air on me.' Nestor gained quick revenge. Hinton's 3-and-1 pitch … seemingly split the heart of the plate. 'Ball four,' said Chylak."23
Hinton "finished the exhibition exercises with a 0.93 ERA and won a three-way race with Rich Wortham and Eddie Bane for a lefty relief job."24 Pitching coach Stan Williams raved about Hinton: "He has improved every time out this spring. He has a sneaky fast ball … it kind of jumps on you out of a deceptive pitching motion. He has a good curve and uses a screwball for a changeup. He can either start or relieve, but I think he's more effective as a reliever, because his fastball isn't that tough when you see it the second time around."25
In his season's debut on April 16, Hinton faced New York's Reggie Jackson at Yankee Stadium with runners in scoring position and one out. Chicago manager Bob Lemon praised Hinton's approach: "He gets him 2-and-2 and then drops down and cuts loose with that big underhanded curve ball. Reggie starts to stride, and finds himself frozen. The pitch was just outside for ball three but Reggie looks over to our dugout and yells: 'Where in hell did he come up with that one!' Then on the 3-and-2 pitch, Hinton smokes him inside for the strikeout and we get out of the inning."26
With excellent efforts against the eventual division champions, Hinton got off to a strong start in 1978, with an ERA of 1.69 at the end of April and 0.87 at the end of May. On May 15 against the Yankees again, Hinton set down all 14 batters he faced.27
Hinton's ERA dipped to a season-low 0.75 after June 3, when he saved a game (his first in the majors) against the Royals and extended a three-game streak during which he had faced 20 batters and retired them all. After the game, Hinton confessed, "I was wilder than a March hare. … I was lucky to retire five in a row because I knew they'd be taking the first pitch and I went to 2-and-0 on at least three of the hitters."28
In spite of this superb start, Hinton sat for 10 days before picking up the victory on June 13 after the White Sox transformed a 9-0 deficit against the Indians into a 10-9 win. After stretching his perfect streak to 22 straight batters retired, Hinton gave up the ninth Cleveland run before pitching "6⅓ superb innings for his first victory of the season and only the seventh of his roller-coaster major league career. … 'It's kind of tough keeping your concentration when you're pitching with an 8-0 deficit,' said Hinton. … 'At that point, naturally, I never considered that we'd win it.'"29
Oddly, Hinton's next appearance also spanned 6⅓ innings of one-run relief, but Chicago dropped that game, a fate that it would suffer in most of his appearances for the 1978 White Sox. Of Hinton's 29 games that season, Chicago won just six.
On July 14 in the Bronx, Hinton relieved Ken Kravec in the bottom of the sixth with the White Sox leading 5-4 against Ron Guidry, who would win the Cy Young Award that season with a 25-3 record. Hinton protected the lead until the bottom of the eighth when Chris Chambliss's sacrifice fly tied the game. Chicago rallied to retake the lead in the top of the ninth when Don Kessinger singled off Guidry. Hinton retired the first batter in the bottom of the frame before pinch-hitter Cliff Johnson "fouled off a 2-2 pitch, and I thought I'd throw him one more high fastball," Hinton told a reporter after the game. "He swings at those but can't hit them. If I missed, I was going to curve him."30 Johnson did not miss but homered to make the score 6-6 and force extra innings. In the bottom of the 11th, Reggie Jackson doubled and scored on Graig Nettles' single as the White Sox and Hinton took a tough 7-6 loss.
One week later in Chicago, Hinton fared no better against the Yankees, lasting less than one inning in relief and taking another loss. Trying to protect a 4-3 lead, "he was a strike away from retiring [Mickey] Rivers when he hit him on the shoulder to force in the tying run"31 and then gave up a two-run single to Roy White that proved decisive in a 7-4 New York win.
Hinton went to the minors in August and started four games for the Iowa Oaks. He won all of them, completing three, and came back to the majors when the rosters expanded on September 1. After two relief appearances, Hinton started three times in a row to close out the season and completed the first two, the only two complete games of his major-league career. In beating Minnesota 6-1 on September 12, "Hinton threw 147 pitches while working much of the evening under a drizzle."32 In a strange effort, Hinton gave up seven hits, walked seven batters, and struck out only two. The Twins left 13 men on base.
In 1979, Hinton did not make the White Sox out of spring training and went back to Iowa, where he pitched mostly as a starter.33 Recalled in May, he lost as a starter on May 12 against Kansas City, when he failed to last five innings in a 5-4 defeat. Ten days later, Hinton won the ninth and last game of his major-league career by shutting out Oakland over the last four innings. He gave up just two hits, walked none, fanned five, and seemed destined for a larger role: "The Sox now consider him to be the left-handed stopper they have long sought."34
Hinton did pick up the last two saves of his career in his last month in Chicago. He pitched the final four innings of a 13-3 rout against Milwaukee on June 10, pitching into and out of trouble by giving up eight hits and one walk. He threw much more effectively in his second save, stopping Seattle on one hit over 3⅓ innings on June 21. "Joe Sparks, his Iowa manager last year, has tried to get him to hide the ball longer and turn more in his delivery. It's a lot to remember, Hinton noted."35
Hinton's last two appearances for Chicago went disastrously. In retiring only four batters against the Twins, he yielded seven hits, one walk, and six runs (five earned) in a 16-4 loss on June 30. The next day Hinton came on with two out and one on against Minnesota. He struck out Hosken Powell looking before giving up a walk-off single to Glenn Adams as Chicago lost 2-1. On July 6, the White Sox traded Hinton to Seattle for Juan Bernhardt. After pitching in 16 games for Chicago, Hinton appeared in 14 more for the Mariners, reaching 30 games for the only time in his career, which gained him a $5,000 bonus.36
After this rewarding effort, Hinton never again appeared in a professional game. He had two children with his first wife Karen and six with his second wife Rita.37 Milwaukee selected Rich's oldest son, Robert, in the 40th round of the 2003 draft, but Robert never got beyond Triple A.38
According to his LinkedIn profile, Hinton has worked in Arizona and Florida since his retirement from baseball. Since 1995, he has been president of RM Hinton Inc., which builds environmentally friendly residences. Hinton writes, "I personally run each job and still enjoy putting on my tool belt when needed."39
Last revised: June 8, 2020
Notes
1 The information in this paragraph comes from the National Baseball Hall of Fame and Museum's file on Hinton. Thanks to Reference Librarian Cassidy Lent of the Hall for scanning the Hinton file.
2 George Langford, "Sox Whip Twins, 9-4," Chicago Tribune, March 17, 1970: C2.
3 "Pirate Prospect Stennett Grabs FIL Bat Crown," The Sporting News, January 16, 1971: 61.
4 Pat Jordan, "In a World of Windmills," Sports Illustrated, May 8, 1972.
5 George Langford, "Tigers Beat Sox, Horton Hit in Eye," Chicago Tribune, August 28, 1971: B5. Horton missed a month due to the injury. Dan Holmes, "Willie Horton," sabr.org/bioproj/person/e320ca42 (accessed August 27, 2015).
6 George Langford, "Sox' Big 3 Pan for Gold in Sea of Young Talent," Chicago Tribune, September 3, 1971: C1.
7 Jim Ogle, "Three Yankees Line Up for Pay Boosts," The Sporting News, October 30, 1971: 22.
8 Murray Chass, "A Passing Grade for Stottlemyre," New York Times, March 10, 1972.
9 "For Houk, Little Things Make Contender," New York Times, March 26, 1972.
10 "Yankees Awaiting Report on Hinton," New York Times, April 1, 1972.
11 Joe Donnelly, "Rich Hinton: Odd Man Washed Out," Newsday, April 21, 1972: 119. An article in the New York Times on the same day claimed that Hinton did indeed have mono. See Murray Chass, "Rain Falls on Hinton's Debut as Yanks' Fifth Starter," New York Times, April 21, 1972. A third report referred to the illness as a "mysterious infection." See Jim Ogle, "Yanks' Beene Eyes Strike, Decides to Join Syracuse," The Sporting News, April 22, 1972: 22.
12 Murray Chass, "Yanks' Hinton Sure to Get a Start, Weather or Not," New York Times, May 23, 1972.
13 Associated Press, "Weather OK, So Is NY Rookie," Boston Record American, May 26, 1972: 66.
14 Bill Fox, "Chiefs' Hinton 'Makes Up' With No-Hitter," The Sporting News, July 15, 1972: 38.
15 Richard Dozer, "Allen Slams 37th, Sox Triumph 7-4," Chicago Tribune, September 25, 1972: C3.
16 Randy Galloway, "Rangers to Switch Gogo to Relief Duty," The Sporting News, February 10, 1973: 44.
17 Russell Schneider, "Tribe Gets One Johnson, Sells Another," The Sporting News, March 31, 1973: 53.
18 "Forster Out for 21 Days," Chicago Tribune, July 27, 1975: B3.
19 Bob Verdi, "Sox Stock Plummets," Chicago Tribune, August 3, 1975: B1. Hinton did play six minor-league games in the outfield, including three in 1975.
20 Derek Norin and Mark Armour, "Clay Carroll," sabr.org/bioproj/person/7fa1137e (accessed December 28, 2015).
21 Earl Lawson, "Darcy, Carroll Grow Edgy Checking Reds' Timetable," The Sporting News, March 20, 1976: 30.
22 Bob Hertzel, "New No. 36," Cincinnati Enquirer, June 19, 1976.
23 Dave Nightingale, "Sox, Yanks Play As If It Counted," Chicago Tribune, March 17, 1978: E2.
24 Dave Nightingale, "White Sox Prove That Numbers Don't Always Count," Chicago Tribune, April 6, 1978: C1.
25 Dave Nightingale, "Williams Delivers Pitch for Sox Staff," Chicago Tribune, April 16, 1978: B4.
26 Dave Nightingale, "Hinton Benefits From Schueler's One Extra Pitch," Chicago Tribune, April 20, 1978: C3. This article also describes Hinton as a "Clint Eastwood look-alike" and calls him "the first 'submariner' to grace the Chicago relief pitching scene since Ted Abernathy," who had pitched for the Cubs in 1965-1966 and 1969-1970.
27 Thomas Rogers, "Yankees Defeat White Sox, 4-1; Rivers Is Benched by Martin," New York Times, May 16, 1978.
28 Dave Nightingale, "Sox Pound Lumps on Royals," Chicago Tribune, June 4, 1978: B14.
29 Dave Nightingale, "Sox Battle All the Way Back," Chicago Tribune, June 14, 1978: E1.
30 Richard Dozer, "Yanks Guess Right, Nip Sox in 11," Chicago Tribune, July 15, 1978: 11.
31 Richard Dozer, "Yanks Don't Need Reggie Against Sox," Chicago Tribune, July 22, 1978: F3.
32 Richard Dozer, "Hinton Pleases Himself," Chicago Tribune, September 13, 1978: E3.
33 Richard Dozer, "White Sox Look to the 20s to Build Their Pitching Staff," Chicago Tribune, April 15, 1979: C3. Richard Dozer, "Soderholm's Punch, Proly's Save at Bell Stop Texas," Chicago Tribune, May 6, 1979: C3.
34 Richard Dozer, "Sox Win on Orta Homer," Chicago Tribune, May 23, 1979: E1.
35 Richard Dozer, "Sox Beat Seattle — Finally," Chicago Tribune, June 22, 1979: D1.
36 An unattributed article dated October 20, 1979, from the National Baseball Hall of Fame and Museum's file on Hinton.
37 Email from Erin Gail Hinton, May 1, 2020.
38 Tom Haudricourt, "Getting to Know: RHP Robert Hinton," jsonline.com/blogs/sports/116536593.html, accessed October 12, 2015.
39 linkedin.com/pub/rich-hinton/5b/181/350 (accessed October 19, 2015).
Born
May 22, 1947 at Tucson, AZ (USA)
If you can help us improve this player's biography, contact us.
https://sabr.org/sites/default/files/HintonRich.jpg
600
800
admin
/wp-content/uploads/2020/02/sabr_logo.png
admin
2012-01-04 20:19:41
2020-06-08 17:45:48
Rich Hinton