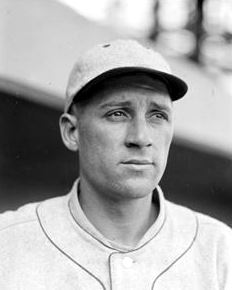 ---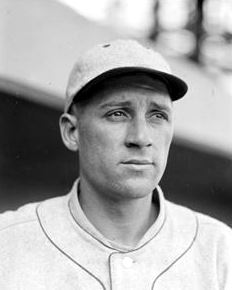 For nearly 80 years, this stumpy catcher was the only man from the Hawaiian island of Maui to make it to the majors. Even more curious is that Tony Rego was born during the brief period (1894-1898) when Hawaii was an independent republic. The "active little pepperbox" (as the Los Angeles Times described him) got into 44 games with the St. Louis Browns in 1924 and 1925.1 Though he was seldom more than a backup, his feisty spirit and strong throwing arm kept him in the pros for 14 years. He later returned for a year and a half as a manager/GM/club owner – and occasional player – in Class D ball.
Antone Do Rego Jr. was born on October 31, 1897.2 He later simplified his Portuguese surname.3 Immigrants from Portugal started arriving in force in Hawaii in 1878 as the leading industry of the islands then – sugar – recruited workers. Their culture has left its mark in many ways, notably food; among other things, Maui Portuguese sausage is a local specialty. That Hawaiian favorite, the ukulele, also evolved from Portuguese instruments. Rego knew how to play it.4
Tony's birthplace was Wailuku, home to the Wailuku Sugar Company and various other plantations. Today this quaint and historic town retains the sleepy old-time feel of Hawaii. It is also the hometown of the second and third Maui-born big-leaguers: Shane Victorino and Kurt Suzuki. The fourth, Victorino's cousin Kanekoa Texeira, comes from the Kula district to the southeast. Note that both Victorino and Texeira are Portuguese surnames too.
Tony was the fourth child born to Antone Do Rego and his wife, whose name was probably Maria Cristina Carvalho. The 1900 census showed her as Mary and the 1910 census as Christina. Antone came over from Portugal in 1881, when he was roughly 12 years old, and his future bride arrived as a girl of 13 or so in 1888. There's a good chance that they came either from Madeira or the Azores, because most of the Portuguese émigrés came from those islands. The couple had three daughters before Tony: Mary, Helen, and Victoria. Subsequently they had six more children: Frank, Emily, Alfred, Rosalie, Benjamin, and Joseph. The 1910 census also showed that two other children did not survive.
By that time, Antone Sr., who was manager of the Iao Stables, was apparently no longer with the family, for Christina was listed as the head of household. In the late 1890s, A. De Rego & Sons had also run a stage line from Wailuku to Lahaina. In 1909, the Maui News carried an ad for the Wailuku Auto Company, Antone Do Rego, Manager. The name was not rare locally, so it may have been another man, but the similarity of all the businesses is noteworthy. (Note also the variation in spelling from the original Portuguese; De Rego is more common on Maui today.)
Baseball became popular in Hawaii during the 19th century.5 By 1896, it was already flourishing in Maui. A spirited inter-island rivalry existed, as a local annual called All About Hawaii depicted. The Stars, champions of the four-team Honolulu Amateur Athletic Association, traveled from Oahu at the end of their season. "Added interest came in at the close by a visit of the Stars to Maui, to cross bats with the crack Wailuku team, and the [unsuccessful] return visit of the latter to regain lost honors and wrest the pennant from the champions."6 After Hawaii became a U.S. territory in 1898, "the continuing U.S. military presence promoted baseball there and helped develop the Oahu Plantation League and the Maui Athletic Association."7 The latter group was founded in 1901 and disbanded in 1917.
Where there are sugar plantations, there's often baseball, and Hawaii resembled the Caribbean strongly in this respect. Two prominent Japanese-Hawaiians showed the ongoing importance of "sugarball" in Maui. Ichiro "Iron" Maehara (1909-1998) played for the Hawaiian Commercial & Sugar Company team. Maehara became an important force in baseball throughout the islands; as a scout, he recommended two prominent Hawaiians to the Los Angeles Dodgers: Sid Fernandez (a third-round draft pick in 1981) and Shane Victorino (sixth round, 1999).8 Wally Yonamine (1925-2011) grew up on a Maui sugar plantation and learned the game there. He later became a member of the Japanese Baseball Hall of Fame.
In June 1917, the 19-year-old Rego enlisted in the U.S. Navy at Pearl Harbor.9 Evidence of his ever returning to the islands is not presently available, but when Shane Victorino broke in with the Padres in 2003, sportswriter Robert Collias of the Maui News wrote an article after speaking with the many family members who remained there. That newspaper published a bio of Rego on June 3, 1925, which could well offer insight on any ongoing Hawaiian connection if it ever surfaces. Unfortunately, microfilm archives are incomplete.
During World War I, he was stationed at the base in San Pedro, the port district of Los Angeles.10 After his enlistment expired in August 1920, Rego – who stood 5-foot-4 and weighed 165 pounds as an adult – became a pro ballplayer. He joined the local team in the Pacific Coast League, the Los Angeles Angels. He got into just seven games with the Angels that year and one in 1921. He spent the bulk of the 1921 season with Victoria in the Pacific Coast International League, a four-team Class B circuit that operated for a few years in Washington and British Columbia. In 1943, columnist Alf Cottrell of the Vancouver Sun remembered Rego fondly.
"Tony was a solid little sender. He was of the fiery, alert tribe of trigger armed catchers, the kind who catch a ball and fire it in the same motion. The type that leaps at a homeward bound runner as though ready and willing to bite the spikes right off their shoes." Cottrell went on to describe a memorable collision at home plate between Rego and Vancouver shortstop Billy Purtell (a big-leaguer from 1908 through 1914).11
On August 29, 1921, Rego married a 16-year-old local woman, Iris Maud Johnston, in Victoria. The couple had one son, Anthony William "Bill" Rego, who was born in Los Angeles in 1922. At some point, this marriage ended.12 It seems to have lasted at least until 1927, though, for Rego traveled to spring training that year from British Columbia.13
Rego returned to Los Angeles for the 1922 season. That year he and his Angels teammates had the pleasure of appearing as the Merry Men in Douglas Fairbanks Sr.'s silent movie, Robin Hood. The star gave Tony an autographed picture of himself in costume.14 The following spring, a five-inning game took place between the Angels and a team of "knights" from the movie in front of the huge medieval castle that had been built for the lavish set at Pickford-Fairbanks Studios. Fairbanks himself was the umpire, and he was good enough for the PCL, according to Angels captain Wade "Red" Killefer. Los Angeles won 1-0; allegedly the knights had three ex-major leaguers on their squad, but they chose to go nameless because they were bit-part players in the film.15
A California paper, the Catalina Islander, wrote in February 1924, "Tony, a local lad, has been two seasons decorating the Angels' bench. In that time he got little opportunity to show his worth. He was what you call 'third string' catcher. Two others always preceded Tony in the estimation of the pilot, so Tony did bench warming duty."16 Another 1924 feature said that he quit the pro game for a time while he attended the University of Southern California.17
It was true that Rego remained the third- or even fourth-string catcher in L.A., but he wasn't totally buried (33 games in 1922 and 41 in 1923). The very long PCL schedules helped. Perhaps his most outstanding attribute was his arm, as described in an August 1922 report. The Angels beat Sacramento 3-2, in "a close contest highlighted by the brilliant work of Tony Rego behind the plate. Rego's throws to second caught three Senators in the first two innings, after which the visitors tried no more base stealing."18 "The mighty midget" (as he was dubbed in one Los Angeles headline19) also joked about his height. He said that catching the six-footers on the Angels staff gave him "the same feeling that Gabby Street must have had when he caught those baseballs dropped from the Washington Monument."20
A 1939 report said, "A right handed hitter, [Rego] combined a deadly batting game with an enthusiasm that bordered on open aggressiveness to earn his trip into the big show."21 The hitting description was overstated – Rego hit almost nothing but singles in Los Angeles, and he was well below .300. Yet the other parts of his game were strong enough for him to join the St. Louis Browns in 1924. The team's scouts had filed good reports with Browns manager George Sisler, saying that he was "smaller than Ray Schalk, but has one of the best whips and biggest gloves in the minors."22 Sisler, in Southern California for his health that winter, saw George Lyons pitch and Rego catch a game, and he liked what he saw of the battery.23 This was apparently in semi-pro ball with the Catalina Cubs. William Wrigley, who owned both the Chicago Cubs and the Angels (and for whom L.A.'s Wrigley Field was named), also sponsored the Catalina club. For many years, Chicago came to spring training on Catalina Island.24
In January, Sisler decided to work a trade – but it turned out quite lopsided. A September 1927 report in the San José Evening News noted, "George Sisler pulled a boner in sending Charley Root to the Angels for Rego [and Lyons]."25 Root – who would later yield Babe Ruth's "called shot" in the 1932 World Series – was 0-4 with a 5.70 ERA as a rookie with the Browns in 1923. But he went on to win 201 games in the majors. That wasn't all; the Angels received four other players along with Root. They were outfielder Cedric Durst, catcher Josh Billings, utilityman Bill Whaley, and pitcher Wayne "Rasty" Wright.26 All played in the majors – Durst was even a member of the 1927 Yankees.
In 1924, the Browns held spring training in Mobile, Alabama, a city that began to celebrate Mardi Gras even before New Orleans. The Browns' jazz band was part of the parade that year, in clown attire. Rego played his ukulele, joined by pitcher Carl Weilman, fellow catcher Pat Collins, pitcher George Grant, Tuffy Tyrrell (who never played in the majors), and coach Jimmy Austin.27
Rego made the big club. During 1924, he and Collins backed up Hank Severeid. When Tony made his debut on June 21, the "half-pint catcher" (as the Los Angeles Times described him) became the shortest backstop ever to play in the majors. He still holds that distinction. Rego got into 24 games that year, batting .220 with no homers and 5 RBIs in 61 at-bats. One oddity came in the game of July 28, when the Browns protested their loss to the Boston Red Sox, and American League president Ban Johnson "upheld the protest, on the remarkable grounds that umpire Brick Owens had requested that Tony Rego bat out of order!"28
Rego's second and final big-league season came with the 1925 Browns. During the offseason, one report said, "Rego, while a good receiver, cannot hit major league pitching."29 Yet he also drew praise as "the wisest of the Browns' receivers" and for his "improvement both as a receiver and batter."30 The team used five catchers that year; Leo Dixon and Pinky Hargrave got most of the action, followed by Severeid. Rego got into 20 games, hitting safely 13 times in 32 at-bats. That .406 mark lifted his career average in the majors to .286, and there it stayed.
In 1926, Tony was the odd man out in St. Louis, as the Browns had obtained Wally Schang. Reports from late March noted that "the diminutive Tony Rego [is] on deck to work behind the plate if need be. Sisler has hung onto Rego for two years believing that someday the little fellow will fit into the Brown machinery."31 Instead, he provided organizational depth, joining Tulsa of the Western League. He hit .308 in 117 games in the city that became his home.
Reports from spring training in February 1927 called Rego a member of the Browns catching staff. As it developed, though, he returned to the PCL with the San Francisco Seals, sharing the catching position with Frank McCrea. He hit .250 with one of his very infrequent homers – he had a known total of 10 in his entire pro career – and 14 RBIs. St. Louis recalled Tony and five other players in September 1927, but he did not get into another game with them. Only Ralph "Red" Kress, Guy Sturdy, and Stew Bolen reported to the Browns directly that season.32
Joe Sprinz took over as the Seals' catcher in 1928, and Tony went to the Portland Beavers. That April, the Los Angeles Times wrote, "The addition of Eddie Ainsmith and Tony Rego gives the Beavers the best catching they've had since Mickey Cochrane went up to the Athletics."33 Rego was with Portland from 1928 through 1930. His first season there was his busiest and best, as he batted .294-0-31 in 92 games. In March 1929, the L.A. Times said, "Tony Rego is the club's best catcher."34 A couple of weeks later, tragedy struck. Another vehicle sideswiped Rego's car while returning to training camp at Anaheim. Center fielder Denny Williams was killed; Rego and four other players were fortunate to emerge from the wreck with relatively minor injuries.35
Rego got into 68 games for the Beavers in 1929, hitting .263-0-14. In August, Portland optioned him to Pueblo in the Single-A Western League, where he appeared in 27 games. However, he appeared just four times for Portland in 1930. The team played 188 games that year, but Joe Palmisano and playing manager Larry Woodall took care of the catching. A 1933 report indicated that he was playing for Fort Worth in the Texas League, but corroborating statistics and press articles are not available.36
The Hawaiian came back to the Midwest starting in 1931. He was with Wichita in the Western League for a year, splitting the catching chores and hitting .275. That May, The Sporting News wrote, "His arm has been the means of heading off many attempts to pilfer bases."37 Art Griggs, who managed Wichita, went to Tulsa in 1932. Rego went along with Griggs (playing at home was no doubt an attraction) and played about half the games as the club's primary receiver. The Oilers were champions of the Western League for the fourth year in a row. One member of that team survived until February 2011: Tony Malinosky, who had been the oldest living major-leaguer.38
Tulsa moved to the Texas League in 1933, and Rego spent one more season with the Oilers as their fourth-string catcher. He then retired from pro ball – temporarily, as it turned out, going into business in Tulsa while also serving as chairman of American Legion baseball there.39
On February 1, 1937, Rego married Lucille Ann Kerley. She was a Mississippi native who moved to Oklahoma with her family after attending Mississippi Normal College. She then took a course in business administration at Okmulgee Business College. Lucille, a baseball fan, had watched Tony from the stands in 1932 and 1933 – but they didn't meet properly until December 1936. 40
In 1939, Rego became the manager of Big Spring in the West Texas-New Mexico League (Class D). He was also the franchise's "angel" investor, supplying the sum of $2,500 as "loss insurance" (the club had incurred debts of $1,100 in 1938). Furthermore, he was the general manager and took responsibility for rebuilding the club, which also renovated its physical plant. That March, the Big Spring Daily Herald called him "cool, efficient" and "highly capable, highly confident." The paper noted that he was "nursing an overwhelming urge to get back into professional ball."41
Wife Lucille supported Rego in this endeavor – to an unusual extent. Author Harold Seymour noted, "Sporting News listed ten such couples operating in Organized Baseball and remarked that females administering clubs were not new, but married partnerships were."42 Her role was treasurer, business manager, traveling secretary and more. One of her friends was the wife of "Suitcase Bob" Seeds, then an outfielder with the New York Giants.43 Nona Seeds was vice president and business manager for the Amarillo Gold Sox in the same league.
In July, the Daily Herald noted, "Lubbock fans call Tony Rego the most argumentative pilot in the WTNM circuit."44 He also played in 23 games; the Lubbock Evening Journal wrote that at age 41, "Rego . . . still isn't too legweary to take his turn behind the plate."45 One of the pitchers he handled was a fun-loving knuckleballer named Willie Ramsdell, who made it to the majors from 1947 through 1952.
Rego's on-field career finally ended in 1940. He returned to Big Spring to manage the Barons at the start of the season, surviving another near-fatal accident on the way. That year he also became the team's owner.46 He got into at least one game as a player that year, inserting himself as a pinch hitter.47
Thanks to his hard work and Lucille's, attendance had nearly doubled in 1939, to approximately 31,000.48 Even so, the franchise was still on shaky financial footing. During the offseason, a group of men from another Texas town, Odessa, had invited Tony for a visit in case Big Spring decided to relinquish its league rights.49 In midseason, the rumbling that the club would move to Odessa grew louder. By June, Big Spring failed to make expenses, and the franchise was transferred.50 Rego severed his connections with the organization, receiving a reported $2,000.51 That August, the First National Bank of Big Spring brought suit against him to recover on a loan Tony had taken out before the season started.52
"The silver-haired stack of baseball experience" (as the Big Spring Daily Herald called him in 1942)53 then returned to Oklahoma. In January 1946, the Tulsa Oilers elected various club officials, and Rego became club president. His name also surfaced as a scout that year. He recommended two players from Tulsa to his old friend Eddie Mulligan, owner and president of the Salt Lake City Bees in the Pioneer League.54 Tony and Eddie had been teammates with the Seals in 1927.
Rego spent the rest of his life in Tulsa. He worked eight years for Tulsa Video Theatres, a movie theatre chain. In the 1950s, he owned a theatre in Boynton, Oklahoma. Lucille continued to display her head for business, as she became the owner of Rego Real Estate. The Regos had two daughters, Mary Tonya (born 1941) and Catherine Dionne (born 1945). Following arterial surgery, Rego died in Tulsa at the age of 80 on January 6, 1978.
Tony Rego had to buck very long odds to make it to the majors. According to a Baseball Almanac study covering 1876 to 2009, not two big-leaguers in a thousand have stood 5-foot-4 or less.55 Combining that and his birthplace, Rego was an even rarer bird. For many years, information on this man was hard to come by. However, the rise of Shane Victorino has brought Rego's name back into the press – and the rise of online archives has enabled his life story to come into focus.
Acknowledgements
Updated July 26, 2013 (originally posted in December 2011)
Special thanks to Anthony Butler, grandson of Tony Rego, for his additional input in May 2013.
Continued thanks to Eric Costello for additional research. Thanks also to SABR members Steve Smith, Wes Keat, Richard Malatzky, and Royse Parr. Mahalo to Nicole McMullen, Bailey House Museum, Wailuku, Maui; Rob Collias, Maui News; Judith Rego Davis (niece of Tony Rego).
Sources
Internet resources
http://abutler9876.imgur.com/ – Selections from Tony Rego's personal scrapbook, posted by Anthony Butler in May 2012.
http://www.baseball-reference.com
http://www.retrosheet.org
http://www.thebbnlive.com (The Baseball Necrology)
http://www.hawaiihistory.org
http://www.newspaperarchive.com
http://www.ancestry.com (1900 and 1910 census records)
http://chroniclingamerica.loc.gov (Hawaiian Gazette online)
Newspapers
Tony Rego death notice: Tulsa Tribune, January 7, 1978 (evening paper now out of circulation)
Lucille Rego death notice: Tulsa World, July 29, 1987
Books
Snelling, Dennis. The Pacific Coast League: A Statistical History 1903-1957. Jefferson, North Carolina: McFarland & Co., 1995.
Notes
Born
October 31, 1897 at Wailuku, HI (USA)
Died
January 6, 1978 at Tulsa, OK (USA)
If you can help us improve this player's biography, contact us.
http://bioproj.sabr.org/bp_ftp/images5/RegoTony1.JPG
600
800
admin
/wp-content/uploads/2020/02/sabr_logo.png
admin
2012-01-04 20:30:31
2012-01-04 20:30:31
Tony Rego