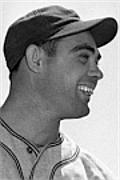 ---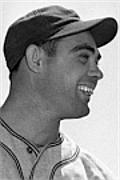 Baseball scouts, it has often been said, are the backbone of baseball. They toil on the back roads, out of any spotlight, finding and signing talent, and then are often forgotten when their player reaches success at the major-league level. Even when a player reaches the peak of success and is inducted into baseball's Hall of Fame, his signing scout is often overlooked. Many scouts have led a full and interesting life out of the limelight. Tony Robello, who spent 60-plus years in professional baseball, was such a man.
One of the most celebrated teams in baseball history was the Cincinnati Reds of the 1970s. Known as the Big Red Machine and feared throughout the National League, these Reds were built mainly through scouting and player development. The "Great Eight" – Johnny Bench, Tony Perez, Dave Concepcion, Pete Rose, Ken Griffey Joe Morgan, George Foster, and Cesar Geronimo – were acquired by the Reds' scouting department. The first five were directly signed by the Reds. The latter three were acquired in trades that involved players the Reds had signed. Many key members of the pitching staff were acquired the same way. Gary Nolan, Don Gullett, Rawly Eastwick, Pat Zachary, and Will McEnaney were all directly signed by the Reds. Jack Billingham, Pedro Borbon, Fred Norman, and Clay Carroll were obtained in trades that included Reds-signed players.
As a supervisor in the Big Red Machine's scouting department Tony Robello signed a Hall of Famer who many rate as the greatest player at his position in history, catcher Johnny Bench. He signed Don Larsen, who pitched the only perfect game in World Series history. Tony signed or approved other signings that helped build the Reds clubs of the 1970s that made the playoffs six times, with four National League pennants and two world championships. His direct signings for those clubs included Gary Nolan, Pat Zachry, Darrell Chaney, Milt Wilcox, Joel Youngblood, and Frank Duffy. Duffy was included with Vern Geishert in the trade that brought George Foster to the Reds. Other lines in Robello's résumé could include major-league time, minor-league manager, two holes-in-one in a single round of golf, and hitting 58 home runs in a minor-league season.
Thomas Vardasco "Tony" Robello, born on February 9, 1913, was the son of Manuel Robello, an immigrant from the Portuguese Azores, and Henrietta Silva, a first generation Portuguese-American. Some sources give his birthplace as San Leandro, California. However, the 1930 Census, military records, newspapers, and a baptismal certificate in the Reds files record the birthplace as Pahala, Hawaii. He was raised in San Leandro, attending San Leandro High School from about 1926 to 1929. Tony was the youngest of five children; he had three brothers, John, Frank, and Alberto, and a sister, Elisabeth.
Primarily a second baseman and third baseman with good power at the plate, Robello had a tryout with San Francisco of the Pacific Coast League about 1931 before beginning his professional career playing briefly with Tucson of the Arizona-Texas League in 1932. He was signed by a Reds scout, Dr. Charles Chapman, a history professor at the University of California, Berkeley. The Reds invited Robello to spring training in 1933. While traveling there with another player, he was involved in a car accident that left him with a permanent scar over his right eye. The Reds sent him to Rock Island of the Class B Mississippi Valley League, where he hit.335 and pounded out 17 home runs. Early in his career he was generally referred to as Tom or Tommy, which evolved into Tony, the name he was called by the rest of his career.
Late in the 1933 season Robello got his major-league break – literally, when Reds infielder George Grantham broke his leg and Robello was called up. He made his debut on August 13, going 0-for-3. He got his first two major-league hits on September 8 against Brooklyn, and ended the season batting.233 (7-for-30) in 14 games with three doubles. In the last game of the season he was 3-for-4 against Pittsburgh.
In 1934 Robello was optioned to Toronto of the International League and then to Wilmington of the Class B Piedmont League, where he hit .344 with 17 home runs. Called up again in September, he made a pinch-hit appearance on the 29th, his last major-league game. In 1935 he was with Forth Worth of the Texas League, where he struggled to a .251 average with 11 home runs. The Reds experimented with Robello in the outfield in Fort Worth but he struggled there and returned to the infield in 1936. On July 3, 1936, he married Ann Edith Autry. They raised a family that included son Larry and eventually seven grandchildren.
Robello began 1936 with Class C Pine Bluff and had an excellent season, batting.364 with 19 home runs. He was moved up to to Columbus of the American Association and again struggled. He spent the 1937 and 1938 seasons as the player-manager for Jacksonville of the Class C East Texas League, hitting 71 home runs over the two seasons. In 1939 he managed Pocatello of the Pioneer League, where he had his career year, hitting .404 with 58 home runs and 179 RBIs. In 1940 and 1941 Robello managed Salt Lake City in the same league. In 1941 he suffered a knee injury and at the end of the season asked for and was granted his release. He then signed on to manage yet another Pioneer League team, Twin Falls, where he hit .307.
Robello served in the Navy from January 1944 until December 1945. In 1945 he played for the championship Camp Shelton team of the Virginia Service League. After World War II he spent one last season, 1946, as a minor-league manager, at Springfield on the Three-I League. In seven years as a manager Robello's teams finished first twice and won one league championship (1937, Jacksonville). In his seven years as a manager his teams won 467 games and lost 436.
Robello began his scouting career with the St. Louis Browns in 1947, and continued with the Browns through 1953. Don Larsen was one of his first signings. In 1952 he set up a Browns' working agreement with Pocatello, for whom he proceeded to sign many players. In 1953 it was said that a majority of the Pocatello players were Robello signees. In 1954, after the Browns moved to Baltimore, Robello began scouting for the St. Louis Cardinals. He went with the New York Yankees in 1955 as their Northern California scout, with headquarters in Oakland. He scouted as far north as Western Canada, and directed baseball schools there that also served as tryout camps. In 1962 Robello joined the Reds' scouting staff, and spent the rest of his career with the Reds, helping build the Big Red Machine champions of 1975 and 1976. He began as an area scout in Northern California, then scouted in Texas, Oklahoma, and eastern New Mexico. (Robello owned a ranch near Fort Worth, Texas.) In 1965 he scouted a strong-armed catcher from Binger, Oklahoma, named Johnny Bench. Legend has it that Robello and some other scouts watched as Bench pitched a high school game, and when Bench was replaced on the mound the other scouts left. Robello stayed and saw Bench behind the plate. Whether or not the story is true, the Reds drafted future Hall of Famer Bench in the second round of the 1965 amateur draft. (Their first-round choice was outfielder Bernie Carbo.) Other players he signed were Freddy Benavides, Steve Henderson, Darrell Johnson, Dan McGinn, John Noriega, Leroy Reams, and Duane Walker.
With the Reds Robello was promoted to supervisor, then consulting scout (a type of cross- checker), and for the last three years of his career, through 1995, he had the title of senior adviser to the player personnel department. In 1985 he was named the Midwest scout of the year by the Scout of the Year Foundation. In 2000 he was posthumously inducted into the Texas Scouts Association Hall of Fame.
On June 28, 1990, Robello, at the age of 77, shot two holes in one in the same round of golf. They were his first two aces in a lifetime of golf.
Robello may have hit them straight and narrow on the links, but according to former Reds scout Bill Clark, whom Robello mentored, it was amazing that he was such a great scout, because he was notorious for not being able to follow map directions and was always on the verge of getting lost.
Robello died on Christmas Day 1994 in Fort Worth. He is buried next to his wife in the Mount Olivet Cemetery in Fort Worth.
December 17, 2011
Sources
California Death certificate (Manuel Robello)
Cincinnati Reds
Conversation with Bill Clark at SABR National Convention
Lloyd Johnson and Miles Wolff, eds. Encyclopedia of Minor League Baseball (Durham, North Carolina: Baseball America, 2007).
Mount Olivet Cemetery records
National Baseball Hall of Fame file
Rootsweb.com
The Sporting News Guides
The Sporting News
Newspapers, including the Fort Worth Star-Telegram, the Orlando Sentinel, the Dallas Morning News, the New York Times, the Los Angeles Times, and the Washington Post
www.ancestry.com (Military records, 1930 census, Social Security Death Index, Utah military records)
Born
February 9, 1913 at Pahala, HI (USA)
Died
December 25, 1994 at Fort Worth, TX (USA)
If you can help us improve this player's biography, contact us.
http://bioproj.sabr.org/bp_ftp/images5/RobelloTony.jpg
600
800
admin
/wp-content/uploads/2020/02/sabr_logo.png
admin
2012-01-04 20:46:03
2012-01-04 20:46:03
Tony Robello