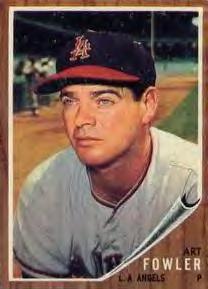 ---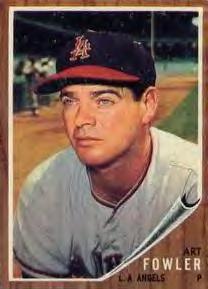 Art Fowler's journey through the world of baseball took him from rural South Carolina to the New York Yankees and three World Series rings. A friendship with Billy Martin that started with a brief encounter in 1950 would lead him to a second career as a pitching coach, and make him half of one of the most memorable pairs in baseball. He would eventually work with the Yankees under Martin as George Steinbrenner's sixth, ninth, seventeenth, and twenty-sixth pitching coach.
Fowler was born in Converse, South Carolina, on July 3, 1922, and attended Spartanburg High School. One of 10 children, Art was born in the country, but his father died when he was 16 and the family had to move to Spartanburg where he could work in the mill. His brother Jesse, also a baseball player, debuted in the major leagues in 1924. Art, being much younger, didn't even start in the textile leagues until 1941, when he played for Clifton Mill. In 1942 he played for Clifton and Converse, in 1943 he played for Pacolet and Clifton, and in 1945 he played for Converse.
He was small, only 5'10" and 150 pounds, and everyone told him he couldn't play in the majors. He remembered: "A scout came down there and asked me if I'd be interested in playing baseball. I said, 'I don't know if I have the ability or not.' So I went to spring training. Carl Hubbell was the coach. He bought me the first pair of baseball shoes I ever had. Back then, you didn't have any money, you know."1
In 1944 Fowler was signed by the New York Giants as an amateur free agent. Thus began a long odyssey through the minor leagues. He played for the Bristol Twins (1944), the Danville Leafs (1945), as a relief pitcher for the Jersey City Giants (1946), for the Minneapolis Millers (1947), Jacksonville Tars (1947 and 1948), Atlanta Crackers (1949 and 1950), Milwaukee Brewers (1951), and Atlanta Crackers (1951-53). In a spring training game with the Crackers in 1950 he was to have his first encounter with Billy Martin, who would become his lifelong friend.
By this time, Fowler was a married man. His wife, Ruth Birch Fowler, did not travel with him, but remained back home in Spartanburg. Over the years both her mother and his mother lived with them, and they were to have three children, John, Cheryl, and Ray. She felt that she needed to stay home and take care of the family. She did, however, occasionally travel back and forth to see him. One of the most memorable of these trips was in 1959 when Art, Ruth, and daughter Cheryl were in Cuba during winter ball. This happened to coincide with Castro's takeover of the country, and Art and Tommy Lasorda, armed with rifles and dressed in their baseball uniforms, had their picture taken with three of Castro's soldiers.
Fowler was known for his stamina. In 1945, while with Danville, he pitched 253 innings and led the league with 23 wins. While with the 1953 Crackers he led Southern Association pitchers in games pitched (54), innings pitched (261), and ERA (3.03). He was to expect the same endurance from his pitchers when he entered the major leagues as a pitching coach.
Finally, on April 17, 1954, Fowler debuted as a major leaguer with the Cincinnati Reds. He was 31 years old. He had his best year that season, winning 12, losing 10, and sporting an ERA of 3.83. He was a regular starter with the Reds in 1955, but by 1957 was working mostly as a reliever. He already had some rather set opinions about training pitchers. In an interview that year, he declared himself dead set against running: "If running is so important, Jesse Owens would be a twenty-game winner.… And the only reason I don't like to run is that it makes me tired."2
In September of 1957 the Reds demoted him to Seattle of the Pacific Coast League. In 1958 he played for the Seattle Rainiers and the Spokane Indians after the Reds sent him to the Dodgers as part of the trade that brought them Don Newcombe. He made the Dodgers staff as a reliever in 1959 and pitched in 36 games before he was sent back to Spokane in August. Although he was no longer with the Dodgers when they won the World Series, he got a full share of the Series money, but no ring. He was frequently invited back to Los Angeles for old-timers' games, but he didn't feel comfortable going. In 1997 his wife wrote a letter to Dodgers owner Peter O'Malley and told him that Art didn't feel he belonged on the team, that "even though the players voted him a full share, he never got a ring. And Arthur would rather have had the ring than the money." Within a month, Fowler received a World Series ring.3
Art spent 1960 with the St. Paul Saints. From 1961 through 1964 he pitched for the expansion Los Angeles Angels as a reliever. Between 1961 and 1963 he appeared in 158 games, had a record of 14-14, with 26 saves and an ERA of 2.96. Bill Rigney, the Angels' manager, respected Fowler's pitching skills: "With Fowler's control, I saved him for the tight spots. I once brought him in with nobody out, the bases loaded, and three balls and no strikes on the batter in the ninth inning. When he got to the mound, he told me, 'You're a little late, aren't you?' But he got us out of it."4 Rigney also remembered Fowler's off-field antics: "Ryne Duren…ran with Art Fowler and Dan Osinski, that was a trio. One time we're in Boston at the old Kenmore [Hotel] and there's a fire at 5 o'clock in the morning and I get dressed and get down to the lobby and there are the three of 'em all dressed up, smiling at me. 'I bet you're trying to figure out,' Fowler said, 'if we just came down or just came in.'"5
In 1964 Fowler was the oldest player in the American League, and also served as the Angels' pitching coach. Over the course of his major league career, he started 90 games, completing 25 of them. His record in 362 appearances was 54-51 with an ERA of 4.03.
At the age of 42, Fowler went back to the minors in 1965. He spent four seasons with the Denver Bears of the Pacific Coast League. In 1968 Billy Martin took over as manager of the Bears and made Fowler his pitching coach. Fowler returned to the active roster in 1970, and at the age of 48 won 9, lost 5, saved 15, and had an ERA of 1.59.
It was in this second career as Martin's pitching coach that he would truly make his mark. His philosophy of pitching was simple: "Throw strikes…. Sometimes, big league pitchers overdo it. You can't throw the ball harder than you can throw it. Some of 'em used to try to throw it hard and couldn't get it across the plate."6 Billy Martin liked what he saw in Fowler and told him: "If I go to the big leagues, I'm gonna take you with me."7
Martin was true to his word. When he became the manager of the Minnesota Twins in 1969, he took Fowler with him. By 1970, however, Martin was fired and Fowler was back in Denver. The two became fast friends and drinking buddies. Fowler liked Martin, even though many others didn't. While others saw only volatility, Fowler saw loyalty and honesty. Fowler's wife remembers that "Billy was different from what people thought. He'd come here. I'd turn the kitchen over to him, because he was a wonderful cook."8
From 1971 through 1973 Martin and Fowler were in Detroit. Between 1973 and 1975 they were with the Texas Rangers. Martin and Fowler were, however, fired by both teams, which would prove to be a foreshadowing of coming events with the Yankees. Martin had frequent disagreements with the front office, and was known for hard drinking and brawling. Fowler was his drinking partner and sometime peacemaker.
In the middle of the 1975 season, it was on to the Yankees for Billy Martin; Fowler retired to South Carolina but joined Martin as pitching coach in August of 1977. Martin had wanted Fowler as his coach from the beginning, but couldn't get approval from Yankee management until 1977. During their first tenure with the team, Tommy John and Ron Guidry reached their career highs in innings pitched. The Yankees won the World Series in 1977 and 1978. In 1978 Ron Guidry won the Cy Young Award, going 25-3 with a 1.74 ERA. Guidry called Fowler the best pitching coach he ever worked under.
Don Gullet remembered that Billy "really used to let Fowler have it if the pitchers screwed up…I was having trouble throwing strikes so Martin sent Fowler to the mound. He said, 'Billy told me to tell you that Babe Ruth is dead. That ain't Babe Ruth up there so throw strikes. Please, Gully, throw strikes or Billy is really gonna be pissed at me.'"9 Fowler's close relationship with Martin was both a blessing and a curse; he was often the pawn in Martin's love-hate relationship with owner George Steinbrenner. According to sportswriter Filip Bondy, "Steinbrenner regularly threatened to fire Art Fowler, Billy Martin's fishing buddy, sending Martin into fits of self-destruction."10
After the 1979 season Martin and Fowler were fired once again, and went to the Oakland Athletics, where they remained through 1982. During their tenure, the team had five starting pitchers with more than 210 innings pitched. In 1980, A's starting pitchers completed 94 games, the highest mark since World War II. Several of them soon developed sore arms.
In 1983 it was back to the Yankees, but Fowler was soon fired once again. "George Steinbrenner told me on June 17 that he was going to make a change. He gave me the remainder of my year's salary and a $20,000 bonus, which was an outstanding thing to do. Then he told me he wanted me to evaluate the pitching talent in the minor league system. He told me to go home and think about it. Nobody has called me since…. I'm a big-league pitching coach who has had 15 20-game winners and three pitchers who won 25 or more games—Ron Guidry, Mickey Lolich and Ferguson Jenkins…. I don't want to work for anybody except Billy. It will take a lot of money to get me back to the Yankees. I've got a lot of pride. I was embarrassed when they did that to me. For now, I'm just going to stay at home." 11
Fowler refused to badmouth Steinbrenner, however. His only comment was "He doesn't know anything about baseball, and he listens to the wrong advice. I told him: 'You listen to Billy Martin for the rest of the season, and you'll win the pennant.' But how could I make Doyle Alexander a winner? He's a great person, he makes one-point-eight million dollars, I love him. But he can't pitch."12
Billy Martin returned to the Yankees when he replaced Yogi Berra early in the 1985 season, but Fowler did not accompany him as pitching coach that year. They were both with the Yankees again in 1988, but Martin was replaced by Lou Piniella in the middle of the season, and Fowler was also released. This would prove to be his last coaching job.
Fowler returned to his home in Spartanburg. During his retirement he worked for the Shriner's Celebrity Golf Tournament that benefited the Greenville Shriners Hospital and was responsible for bringing celebrities like Billy Martin, Mickey Mantle, and Whitey Ford there. He kept a baseball museum in his home and was happy to talk with reporters about his career, and especially about his association with Martin. He was devastated when Martin was killed in an automobile crash in 1989. For years his South Carolina license plate number was NYY42&1, which signified his and Martin's uniform numbers with the Yankees.
Art Fowler died of blood cancer and Alzheimer's disease at his home in Spartanburg on January 29, 2007, and was buried in Greenlawn Memorial Gardens. He was survived by Ruth, his wife of 66 years, his sons John and Ray, and a daughter, Cheryl. At the time of his death, the Yankees issued the following statement: "Art Fowler is a person who by all accounts loved life and the game of baseball. His humor and gregarious fun-loving nature will be remembered by all who were lucky enough to call him a friend, teammate and coach."13 His son John said: "I'm very proud of what Daddy did…. He had it hard. But he went from the cow pasture, from the made-up ball fields of the mills, all the way to Yankee Stadium."14
Sources
Baseball-Reference.com
Notes
Born
July 3, 1922 at Converse, SC (USA)
Died
January 29, 2007 at Spartanburg, SC (USA)
If you can help us improve this player's biography, contact us.
http://bioproj.sabr.org/bp_ftp/images5/FowlerArt.jpg
600
800
admin
/wp-content/uploads/2020/02/sabr_logo.png
admin
2012-01-04 20:09:14
2012-01-04 20:09:14
Art Fowler