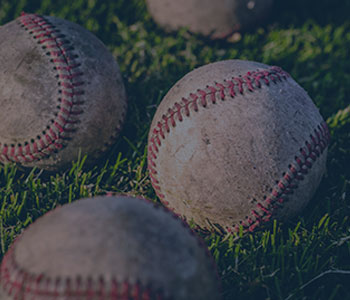 ---
During the Philadelphia Stars' 1934 championship season, a pitcher named "Blackwell" poured himself a cup of coffee but didn't stick around for a refill. Blackwell has been described as a "fringe player" who "pitched briefly" with the Stars that year, but that "his playing time was severely restricted."1 His only documented appearance with the Stars took place in Philadelphia on July 6, 1934.2 Blackwell was described as a "Holmesburg high lad," and he shared pitching duties with another prep athlete named Clifford Irons, who was a "first-rate twirler" from suburban Bryn Mawr.3 On that day, the Stars and their two rookie hurlers defeated the Mitchell Athletic Association of Philadelphia in a nonleague tilt by a score of 6-2.4 Neither Blackwell nor Irons was ever seen in a Stars' uniform again.
Who was this mysterious Blackwell whose given name never appeared in newspaper accounts of his games? There was only one person who lived in Philadelphia who fit Blackwell's description in terms of age, location, and baseball participation. That person was Bernard Harvey Blackwell. He was born in Philadelphia in 1916. When he pitched for the Stars in 1934, he was 18 years old and fresh out of high school. Blackwell attended a high school in Philadelphia, but the name of the school is unknown. Although one newspaper described him as a "Holmesburg high" student, no such school existed. Holmesburg is a community located approximately 10 miles northeast of Philadelphia, but Blackwell did not live there. He spent nearly his entire life closer to the northeast Philadelphia neighborhood of Frankford, roughly six miles from downtown. Frankford was home to several amateur baseball teams that provided Blackwell with an opportunity to play. Blackwell's World War II draft card supplies some additional evidence to support the theory that he was the same "Blackwell" who had a fleeting career with the Stars. His draft card described him as nearly 6 feet tall and weighing 150 pounds, a suitable conformation for a pitcher.
After his one-game performance for the Stars, Blackwell's baseball career continued for two more years. He played for the Frankford Giants, a well-respected local team that shared its name with its neighborhood. Blackwell's results were mixed. In May 1935 he "twirled for the fast-stepping Frankford Giants" in a 5-3 victory over the Philadelphia Ukrainians.5 A few weeks later, however, he was pummeled by Lou Kirner's North Phillies, 12-2.6 In the next game, the Frankford Arrows belittled the Giants, 8-3, using Blackwell's pitches for target practice, a circumstance that resulted in his demotion to relief and utility duties.7 Blackwell's baseball career ended on a sour note on July 19, 1936, when his Frankford Giants were cut down to size by the Mt. Holly Relief Athletic Association, 16-3.8 After the loss to Mt. Holly, Blackwell's name did not appear in any additional game reports for the Frankford Giants or any other Philadelphia area team.
After his brief foray into amateur and professional baseball, Blackwell married and served in the US Navy during World War II. He followed in his father's footsteps as a postal clerk and mail carrier, a similar career path that once was taken by the Philadelphia Stars' owner, Ed Bolden.9 Bernard Blackwell married Mary E. Ruffin about the time when he played his final games for the Frankford Giants. The Blackwells had no children. Bernard Blackwell died in Philadelphia in 1985 and was buried in the Beverly National Cemetery in Burlington, New Jersey.
Sources
Unless otherwise indicated, all Negro League statistics and records were sourced from Seamheads.com.
Ancestry.com was used to access census, birth, death, marriage, military, immigration, and other genealogical and public records.
Notes
1 James A. Riley, The Biographical Encyclopedia of the Negro Baseball Leagues (New York: Carroll & Graf Publishers, Inc., 1994), 88.
2 "Philly Stars Garner Two During Week," Baltimore Afro American, July 14, 1934: 19.
3 "Philly Stars Garner Two During Week."
4 "Philly Stars Garner Two During Week."
5 "Frankford Giants Win," Philadelphia Inquirer, May 28, 1935: 25.
6 "North Phils Top Frankford Giants," Philadelphia Inquirer, June 16, 1935: 42.
7 "Frankford Arrows Win Series Opener," Philadelphia Inquirer, July 28, 1935: 36; "Beth-Allens to Close Their Season Today," Allentown(Pennsylvania) Morning Call, September 16, 1936: 16.
8 "Relief A.A. Nine Laces Frankford Giants, 16-3," Camden (New Jersey) Courier-Post, July 20, 1936: 18.
9 Neil Lanctot, Fair Dealing & Clean Playing: The Hilldale Club and the Development of Black Professional Baseball, 1910-1932 (Syracuse: Syracuse University Press, 2007), 17.
Born
, 1916 at Philadelphia, PA (USA)
Died
, 1985 at Philadelphia, PA (USA)
If you can help us improve this player's biography, contact us.
https://sabr.org/wp-content/uploads/2020/03/research-collection4_350x300.jpg
300
350
Bill Nowlin
/wp-content/uploads/2020/02/sabr_logo.png
Bill Nowlin
2021-02-09 07:53:02
2023-09-11 12:46:54
Bernard Blackwell