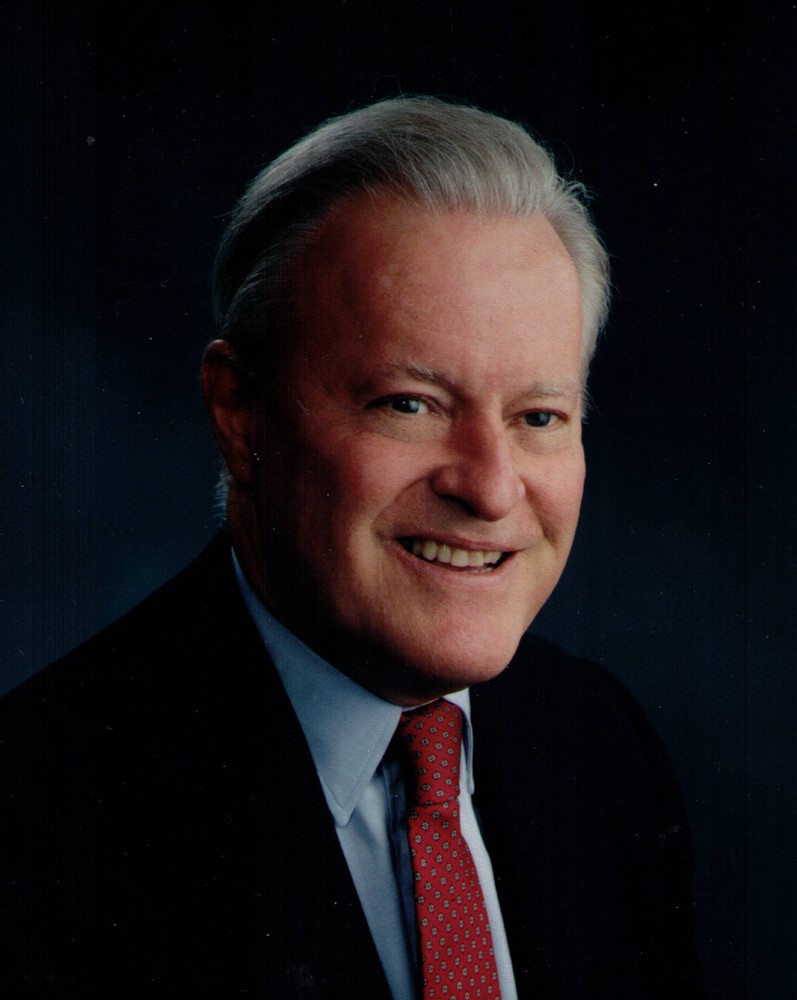 ---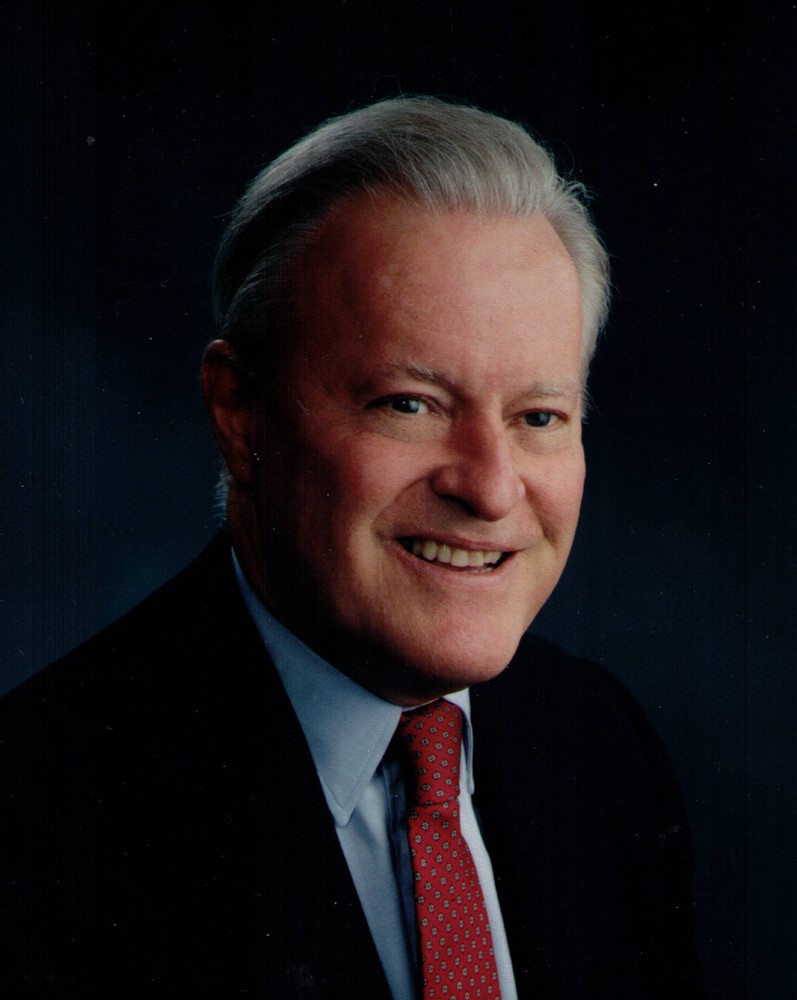 The man primarily responsible for bringing the Braves to Atlanta in 1966 was William Conrad "Bill" Bartholomay. He was born in the Chicago suburb of Evanston on August 11, 1928, to parents who were fond of baseball, especially his mother. One of his earliest memories is of his mother taking him out of school on Ladies Day to attend a Cubs game at Wrigley Field.1 His parents, Henry and Virginia Bartholomay, were good friends of the Wrigley family, who owned the Cubs. Bill vividly remembered serving as batboy for the Cubs when he was about 8 years old. He even had the opportunity to play softball with the Wrigley family at their summer home on Lake Geneva, Wisconsin.2 Bill was also lucky enough to have attended spring training during the war years. Teams were not allowed to travel far for their spring training so the Cubs and White Sox went to French Lick Springs in Indiana. Bill and his family would take the four-hour train ride to see the team practice.
Bartholomay thought he was probably the only individual who had met all 10 commissioners of major-league baseball. "I got on Judge Landis' knee at 2 years old," said Bartholomay. "It was at the Wrigley's place on Lake Geneva. Obviously, I don't remember much about that, but in the course of my work with baseball over the years I've had occasion to know the other nine Commissioners much better."3
Virginia Bartholomay drove for the Army Motor Corps in World War I and was active in the Red Cross during World War II.4 She lived most of her life in Lake Forest, a suburb north of Chicago. In addition to being a baseball fan, she loved to garden and was a lifelong member of the Lake Geneva Garden Club. Henry Bartholomay was an executive at Alexander & Alexander, one of the largest insurance brokerages in the United States.5 Bill graduated from Lake Forest College, north of Chicago, in 1955. Both he and an older brother, who graduated from Harvard, entered the insurance business after graduation.
Bartholomay's passion for baseball led him to join with business partners to purchase a share of the White Sox in 1962. After less than a year, he learned that the owners of the Milwaukee Braves were willing to sell. The same friends who had joined him in the White Sox venture sold their minority shares and agreed to purchase the Braves. His pursuit of the Braves was not an easy one. In an interview with David Sweet in 2014, Barholomay said, "The only person I stalked in my life was Mr. [Lou] Perini (owner of the Braves). Finally, his secretary took pity on me."6 Bartholomay and his group of investors purchased the Braves in November 1963.7 Bartholomay was made chairman of the board, a title he still held as of his passing in 2020 though it was emeritus.
The story of how the Braves found their way from Milwaukee to Atlanta is well documented in sportswriter Furman Bisher's book Miracle in Atlanta. Bartholomay played the central role in this endeavor. Bisher wrote that the new Braves owners did not buy the team intending to move it from Milwaukee but that they soon realized it was not financially feasible to remain in Milwaukee.8 Atlanta's efforts to become a major-league city coincided with a baseball franchise that was in trouble. After a contentious battle, the deal was sealed and the Milwaukee Braves became the Atlanta Braves on April 12, 1966.
"You have to put the Atlanta move in perspective," said Bartholomay. "The second year in Milwaukee, we weren't drawing well. All the great players — Hank Aaron, Willie Mays, Jackie Robinson — had come from the South. But there were no pro teams playing down there."9 Reminiscing about the Braves' first game in Atlanta, when they lost in extra innings to the Pirates, Bartholomay recalled every detail of the game and he summed up the event: "It was great, the whole city was electrified."10
In August 2003 Bartholomay was appointed vice chairman of Willis Group Holdings, a giant multinational brokerage. As he was introduced, the chairman of the company said, "Bill has distinguished himself as a leader in business, sports, civic and philanthropic organizations. He is a man of unquestionable integrity and forthright leadership; his involvement with a diverse group of concerns speaks volumes about his ability."11 Bartholomay's sports résumé is lengthy. In addition to his tenure as chairman of the board of directors of the Braves, he has served on Major League Baseball's executive council, chaired the ownership committee, co-chaired the league's equal opportunity committee, and is a trustee of the Major League Baseball Players Pension Plan. He headed the search committee to name a new commissioner of baseball in 1993. In 2002 he was inducted into the Atlanta Braves Hall of Fame.
Of his baseball memories, Bartholomay listed the 1995 World Series, Hank Aaron's 715th home run on April 8, 1974, and the Braves Opening Day on April 12, 1966, as his favorites.12 "Tommy Glavine pitched that tremendous shutout to win Game Six of the '95 World Series which gave me the first and only World Series ring and my cohorts too. Ted Turner and I were pretty excited about that game."13 The mention of Ted Turner brought a huge smile to his face. Bartholomay was in Atlanta to attend Ted Turner's 75th birthday party and was eager to talk about his friend. "I'm a member of the Ted Turner fan club," he said.
Regarding Aaron's 715th home run, Bartholomay said, "I was sitting in the front row with Hank's mother and father. There's a place you go beyond adrenaline — I carried his mother above the barrier and onto the field after he hit it."14
In an earlier interview, Bartholomay said, "Ted's just a beautiful guy, he's a loyal guy. Players liked him. A lot of people like Ted. I'm number one on that list."15 An incident detailed in Turner's autobiography relates how the two became friends and eventual business partners. In 1974 Turner's fledgling TV station, WTCG, was looking for programming. Turner had sailing friends who knew Bartholomay and used those connections to arrange a meeting. Turner proposed tripling the amount of money the Braves were getting for broadcasting on the local Cox Broadcasting station (WSB-TV) by offering $600,000 for the rights to 60 road games. Bartholomay and Turner agreed in principle to the deal. Bartholomay asked Turner for time to give WSB a courtesy call before the announcement. When he did, the Cox people were angry and said they would match any deal offered by the "Mickey Mouse UHF station owned by Turner." Bartholomay went back to Turner and asked him if the Braves could walk away from the deal. Turner replied, "Look Bill, a deal's a deal. I've been told that a handshake from you is as good as a signed contract and that's why I agreed to let you talk to Cox before our announcement." Bartholomay was a man of his word, "he stuck by his guns and we got the Braves."16 Thus began a relationship that led to Turner purchasing the Braves in 1976.
Bartholomay's love affair with baseball began as a child and it was fueled by reading and listening to games on the radio. Asked about those early influences, he recalled the early sportswriters Grantland Rice, Scotty Reston, and Red Smith, who became a good friend.17 Bartholomay also remembered Waite Hoyt and Ernie Harwell. "I grew up listening to Waite Hoyt," he said. "We were more excited about rain than we were about the baseball because he told great stories."
Bartholomay expressed fond memories of umpires. "My favorite was Jocko Conlan, who always wore a bowtie. I knew Jocko very well and he knew me as a little kid up in Illinois." Other umpires who impressed him along the way were Beans Reardon and George Magerkurth. "Umpires have a tough job to do and they work well together," Bartholomay said. "They are an important part of the game."
The inevitable question of who is your favorite player always comes up when two or more baseball fans talk. This was not an easy question for Bartholomay; he had known many as a fan and team executive over the years. It was no surprise that the first person he mentioned was Hank Aaron: "Hank is the greatest player I've ever seen and had the honor of knowing, and Dale Murphy is one of my very dear friends." He recalled greats from the Milwaukee Braves days: Eddie Mathews and Warren Spahn. He reminisced about Andy Pafko and Gabby Hartnett as well as Stan Hack and Ted Lyons from his Chicago days. And Ernie Johnson: "he was like a tiger between the lines, reminding me of Greg Maddux."
Even at the age of 91 he was still active, attending ballgames, serving on boards of directors and managing the Bill Bartholomay Foundation, which he founded in 1990. The foundation provides funding for education, health, churches, children, and animals. Its two biggest beneficiaries are the Chicago Museum of Science and Industry and the Lincoln Park Zoo.
Bill Bartholomay died March 25, 2020, at the age of 91. He entered New York's Presbyterian Hospital a few weeks after attending spring training at the new Braves facility in North Point, Florida. According to his daughter, Jamie, he was fighting a respiratory infection and had gone to New York to see specialists, "but at 91 years old, I think he just got tired," she said. Perhaps the response from his beloved Braves summed up the many accolades: "Bill Bartholomay was a dear, thoughtful friend who will be missed, his legacy will surely stand the test of time for the Atlanta Braves and all of baseball."18
Notes
1 Interview with Bill Bartholomay, November 23, 2013, by the author. Unless otherwise indicated, all direction quotations from Bartholomay come from this interview.
2 Abe Schear, "Bill Bartholomay: The Chairman," Baseball Digest, June 2004.
3 David Sweet, "He's On the Ball with America's Pastime," North Shore Weekend East (Highwood, Illinois), July 10, 2014.
4 Chicago Tribune obituary, August 23, 1993.
5 Chicago Tribune obituary, June 6, 1966.
6 David Sweet, "Baseball Continues to Fit the Bill," North Shore Weekend (Highwood, Illinois), July 12, 2014.
7 Schear.
8 Furman Bisher, Miracle in Atlanta (Cleveland: World Publishing Company, 1966), 55.
9 Sweet.
10 Sweet.
11 Press release, Willis Group, August 6, 2003, willis.com.
12 Interview by author with Bill Bartholomay, November 23, 2013.
13 Glavine pitched eight innings of the shutout.
14 Sweet.
15 Schear.
16 Ted Turner and Bill Burke, Call Me Ted (New York: Grand Central Publishing, 2008), 103-5.
17 Interview by author with Bill Bartholomay, November 23, 2013.
18 Tim Tucker, "He Brought Atlanta to the Big Leagues," Atlanta Journal-Constitution, March 27, 2020: C1.
Born
August 11, 1928 at IL, Chicago (US)
Died
March 25, 2020 at New York, NY (US)
If you can help us improve this player's biography, contact us.
https://sabr.org/sites/default/files/Bartholomay-Bill.jpg
600
800
admin
/wp-content/uploads/2020/02/sabr_logo.png
admin
2015-07-05 10:50:19
2020-06-02 23:54:14
Bill Bartholomay