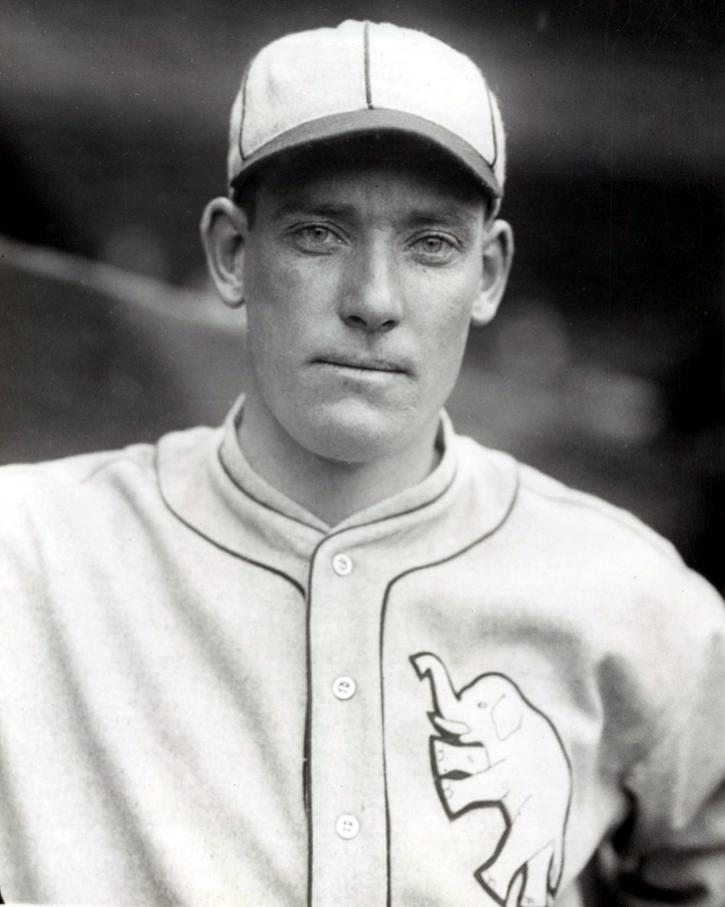 ---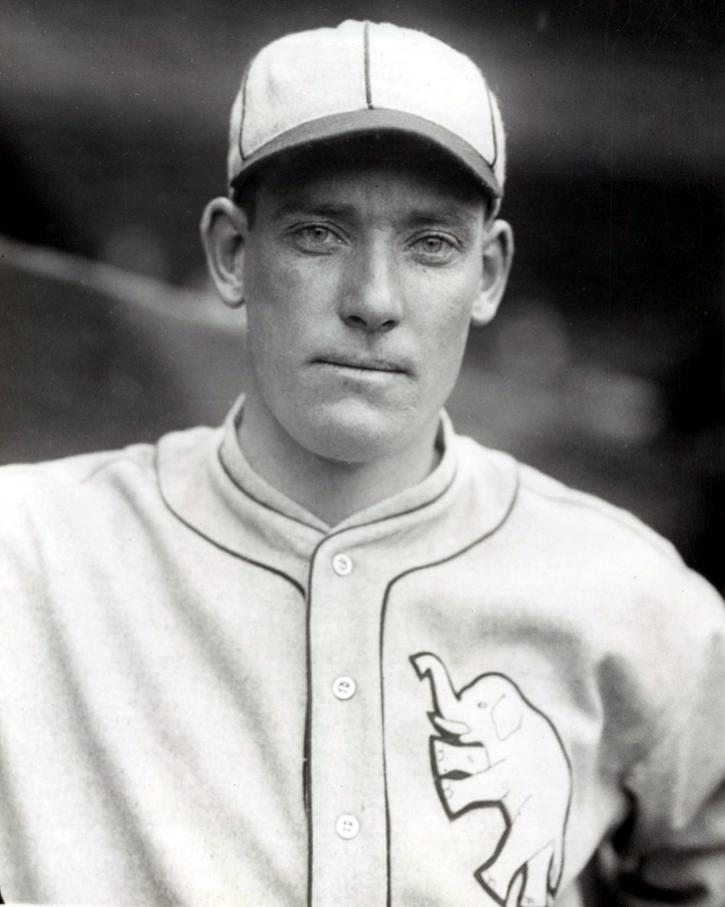 Even before he turned 18, Bill Lamar's name was mentioned in discussions of major-league baseball in the Washington Post. He was local to the area, born and raised in Rockville, Maryland, on March 21, 1897, and he was an accomplished high school athlete. He was under agreement to the Nationals' Clark Griffith, who took him to 1915 spring training in Charlottesville. After the agreement was vetted by William Lamar Sr., a judge, the contract was signed on January 2, 1915, and occasioned a sizable story in the next day's Post.
Lamar himself was sizable, already weighing 185 pounds and listed as 6-feet-1. The paper said he "has broken down all the fences surrounding the parks in Montgomery County." Bill was the youngest of four children born to William Harmong Lamar and Virginia (Longstreet) Lamar, he an Alabaman and she a Mississippian, though both of Georgia parentage. The Post noted him in camp on March 14, 1915, saying he "had played on about every baseball team of consequence in that vicinity, including in that extensive list Rockville High, where he got his start, the Rockville Independent Club, Briarley Hall Military Academy, Washington Grove, and St. Johns. Lamar, who was taken to camp by Manager Griffith in order that he might place him with some minor league organization, has shown such rapid improvement in all-round work since his start in the great national pastime that Griffith decided to look him over with an object of developing him."
As it worked out, Lamar found his own place with the Frederick Hustlers in the Blue Ridge League after Griffith cut him loose. He had a good year in Class D, hitting for a .305 average and making "a series of spectacular catches in center field".[1] He jumped to Double A in 1916 and played both that year and the next for the International League's Baltimore Orioles, again based close to home. In 1916 he hit .309 under the club's Jack Dunn and .290 in 1917, getting a call to the big leagues from the New York Yankees near the end of the 1917 season. New York sent $20,000 to the Orioles and acquired Hank Thormahlen, Chick Fewster, and Lamar, all of whom became major-league ballplayers. Of Lamar, the Boston Globe wrote, he "is a fair batter, an exceptionally fast runner, and a good judge of fly balls. He is one of the most popular players on the Baltimore club." [2] The paper reported that he'd been said to have run a 100-yard dash in ten seconds.
His debut came at the Polo Grounds on September 19. He played center field against the visiting Indians, but was hitless at the plate. So were the rest of the Yankees, however, against Stan Coveleski – except for the lone single that Fritz Maisel got in the seventh inning. He was 0-for-4 in the next day's game, and – though without an error – was said to be "porous" in the field. [3] He finally collected his first hit on the 21st – and his second, and his third. And drove in three runs and stole a base as well. The only thing on the downside was being picked off. He played in 11 games and hit .244, with those three RBIs to his credit.
In 1918, a season shortened by war, Lamar played with both New York (hitting .227 in 28 games) and the Toledo Iron Men, leaving on July 15 to go to Washington and take his physical examination before entering the aviation service, and then returning to Toledo. He hit .289 in 36 games for the Iron Men, but finished the season in New York. By the end of the year, he was in the Army.
With the war brought to a rapid conclusion, he wasn't in the Army long and showed up in Jacksonville for spring training. The thing was, Miller Huggins hadn't put him on the list invited to spring training – but since he turned up anyway, they came to agreement on terms and he stayed.
He wasn't with the Yankees long, though. He played in 10 games and was hitting .077; only a 2-for-3 day on June 10 brought him up to .188. Three days later, he was a member of the Boston Red Sox. He'd been placed on waivers and taken by the Red Sox. He was used almost exclusively in pinch-hitting roles until early July when he was put in regularly and immediately kicked off a six-game hitting streak that brought him up to .321 on the season. He played the full month of July, and was back down to .256 by the 31st, so he headed to Rochester for six weeks, where he played in 44 games and hit .369. Returning to the Red Sox after the International League season was over, Lamar his safely in every one of the 11 games he played, finishing the year with a major-league average of .280, with 14 RBIs.
Louisville's Tim Hendryx led the American Association in hitting (.368), and on March 4, 1920, the Red Sox pried him loose for an undisclosed amount of cash – and Bill Lamar. Having sold Babe Ruth to the Yankees, they needed hitters and Hendryx looked like he might fill the bill. He had a good season, but just one good one. And Lamar had a good one with the Colonels, hitting .316. He became embroiled in one incident involving a fist fight which saw him ejected from the July 29 game, and then suspended the following day. [4] On August 7, he was sold to the Brooklyn Robins and had the opportunity to return to big-league ball, playing right field for the rest of the season and seeing his new team win the pennant, seven games ahead of the Giants. Lamar hit .273 in 24 games.
Cleveland won the World Series in seven games, Lamar's contribution being pinch-hitting in Games One (lineout to short), Four (6-3 groundout), and Seven (a 4-3 groundout, leaving two on base in the seventh).
Lamar's regular season in 1921 also consisted of three pinch-hitting appearances. He singled in the third of them, so hard off the right-field wall that he was held to a single – but May 14 was the day that rosters had to be pared to 25, and within an hour or two after his hit, he was released to Toledo – not on option. [5] He elected not to report to Toledo, but turned up at Ebbets Field on May 27, spoke with manager Wilbert Robinson, suited up, and spent one inning coaching the team, though he did not play. [6] On June 9, he agreed to play for the Mud Hens and signed a contract which gave him a bonus and had his salary date back to June 1. Once he got going, he hit .348 in 74 games.
After five years of bouncing back and forth, 1922 was the first year he didn't split time between the minor leagues and the majors. He played all of '22 and '23 with Toledo, hitting .352 for the seventh-place Mud Hens and a league-leading .391 for the last-place team in 1923.
Through the first 65 games, Lamar was batting .357 and an attractive acquisition for any team. Connie Mack was looking for a left-handed hitter and traded Paul Strand and C. R. Naylor to get his man.
The move played out well for the "lean leader" – Lamar appeared in 87 games and hit .330, with a major-league career-high seven home runs (one of them an 11th-inning game-winning homer on July 28) and drove in 48 runs. He played even better in 1925, batting .356 in 138 games, including a 29-game hitting streak from May 30 through June 29, with 77 RBIs on the year.
Lamar played for the Athletics in 1926, throughout the season but only in 116 games. His hitting fell off, but to a still-productive .284 (with five homers and an even 51 RBIs). He opened 1927 with Philadelphia again, and was batting .299 through the August 6 doubleheader. It's not often a team will place a 30-year-old .299 hitter on waivers, but that's just what the Athletics did – and most teams passed on him. He was claimed by Washington on August 8, the Washington Post headlining that he would be playing left field on the 9th, but noting, "Reports from Philadelphia are to the effect that Connie Mack turned him loose because he was not observing training rules. Probably a change of baseball atmosphere, his connection with a second-place club, and the fact that the Nats' claim probably kept him in the major leagues will make him take the game more seriously." [7]
He did not play on the 9th, and never played another game. Perhaps recalling the bonus he was given to accept the transfer to Toledo back in 1921, he asked for a $1,000 bonus to report to Washington. Griffith suspended him indefinitely, explaining, "Lamar simply thought we had to have him for this New York series and tried to hold us up, but he was barking up the wrong tree. His contract called for a large salary here and he not only will lose this for the balance of the season but he will also get no share in the second-place which we have a good chance of winning. We can get along without him and he will find that his stand will set him back close to $3,000. Also, it will not help him much in getting a job elsewhere. In all my baseball experience, this is my first experience of this kind." [8]
Griffith later proposed a change to the rules, such that the waiver price ($7,500 in this case) would not be paid to the waiving club until after the player reported for duty and signed on. He sold Lamar's contract (at a loss) to the new manager of the Newark Bears, Walter Johnson, who signed him on December 6.
Even though he had signed, he declined to report in March, having instead filed a claim against Griffith and the Nationals asking to be paid back salary and to be declared a free agent. Commissioner K. M. Landis ruled that he had a choice: report to Newark and play baseball or retire from baseball. [9] He reported, and played. Lamar appeared in 85 games for the Bears in 1928, batting .271, but not without some controversy. Lamar and pitcher Hugh McQuillan were disciplined by Johnson with a suspension in early July. He came back and played some more, but then was suspended again – for the remainder of the season, reported in the August 29 Washington Post.
Lamar never married, and went into real estate. He died of a heart attack in Rockport, Massachusetts, on May 24, 1970.
December 1, 2011
Sources
In addition to the sources noted in this biography, the author also accessed Lamar's player file from the National Baseball Hall of Fame, the online SABR Encyclopedia, the Encyclopedia of Minor League Baseball, Retrosheet.org, and Baseball-Reference.com.
---
Born
March 21, 1897 at Rockville, MD (USA)
Died
May 24, 1970 at Rockport, MA (USA)
If you can help us improve this player's biography, contact us.
http://bioproj.sabr.org/bp_ftp/images5/LamarBill.jpg
600
800
admin
/wp-content/uploads/2020/02/sabr_logo.png
admin
2012-01-04 19:54:31
2012-01-04 19:54:31
Bill Lamar