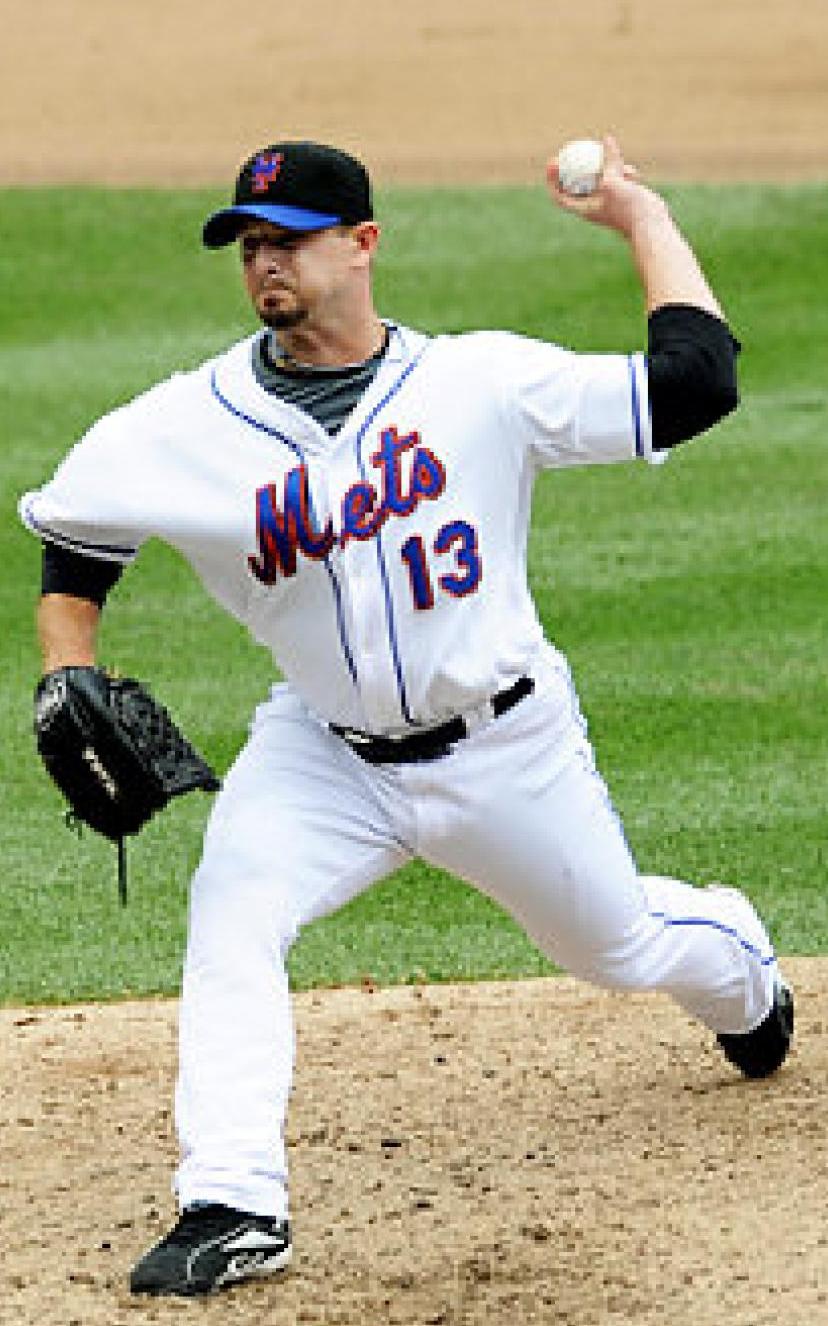 ---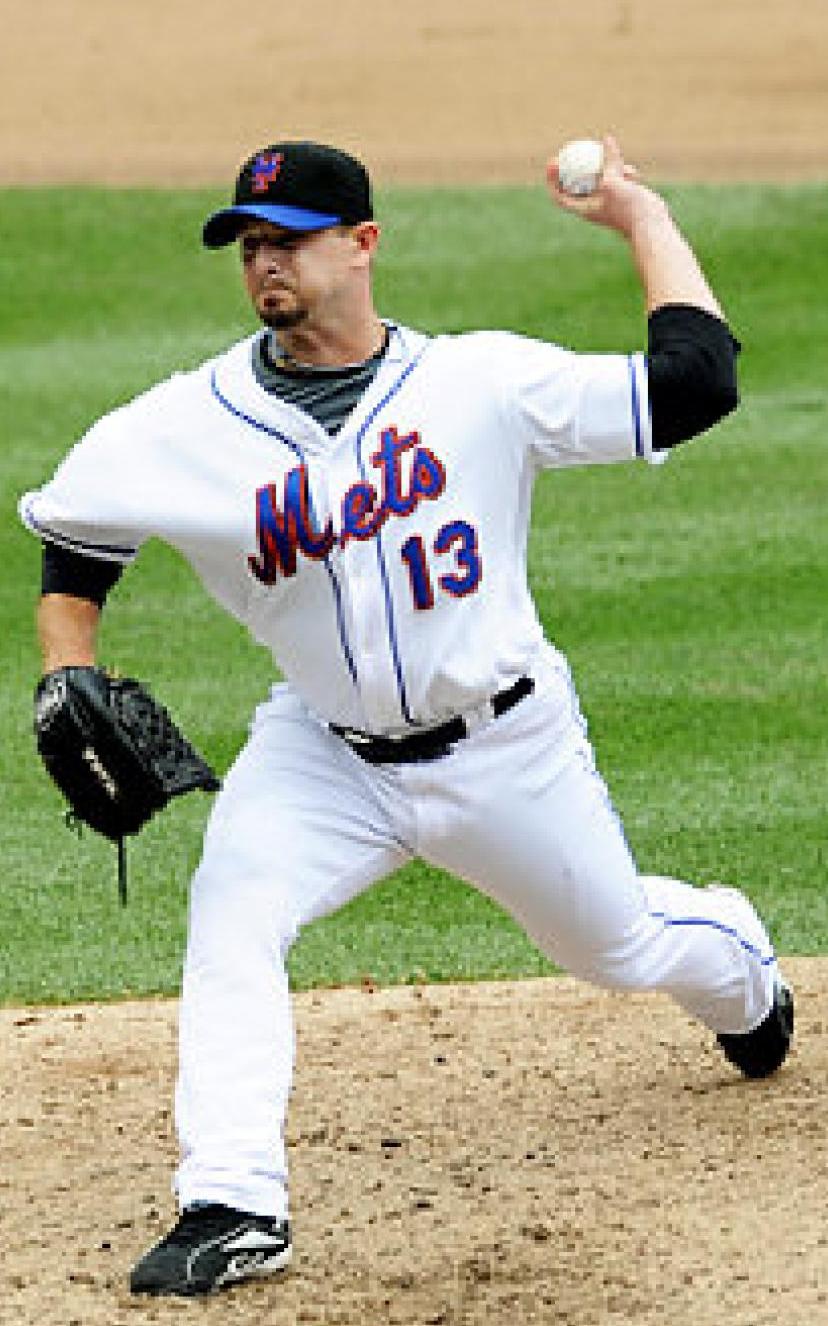 Standing only 5 feet 11 inches tall, Billy Wagner did not look the part of an intimidating closer and yet he was often mentioned in the same circles as the Yankees all-time closer Mariano Rivera. In fact, both closers entered games to the same song, Metallica's "Enter Sandman," letting home fans know the game was in hand when they heard the music.
Though he became one of the most dominant closers in the game there were always questions that surrounded "Billy the Kid," as many called him during his professional career. The questions were not about his skills as much as they were about his size. When Wagner came out of high school he stood just under 5-feet-10 and barely 170 pounds. Coaches and scouts did not arrive in Tannersville, Virginia, by the droves. Despite the tough start Wagner went on to have a 15-year Major League career with five clubs. He was a seven-time All Star and 1999 Rolaids Relief Man of the Year. Wagner racked up 422 saves in 853 games with a 2.31 ERA and 1,196 strikeouts. How did the kid from rural Virginia become a superstar?
William Edward "Billy" Wagner was born July 25, 1971, to Bill "Hotsey" Wagner and Yvonne Hall in rural Marion, Virginia. His parents got married on the day Hotsey graduated from high school, with Hotsey aged 18 and Yvonne only 16. Their marriage and Billy's early life was difficult. There were days the family had little to eat and violent domestic arguments were commonplace. Shortly after Billy was born his father served a nine-month tour in Vietnam with the army, returning to Marion and a family struggling to make it. After Billy's sister Chastity was born in 1974, his parents divorced and Wagner was shuffled back and forth between his parents and other relatives, mostly with his grandparents.
Wagner's life took a turn for the better when he was 14, when his cousin Jeff Lamie convinced his parents to let Billy live with them. This move provided Wagner with the stability that had been missing from his life to that point.1 Wagner excelled at football and baseball at Tazewell High School, having come from a baseball family. His father and uncles had all played baseball on the Marion High School team. Though he was born a natural righty Wagner taught himself to throw left-handed after breaking his right arm and shoulder before he was five years old. This change proved monumental in Wagner's later success. Wagner had a good role model in his cousin, who was one of the best athletes in the county. His Aunt Sally and Uncle Jack also told him he could not play sports if he did not keep up his grades. After getting one D in a class, he was not allowed to play football which made Wagner work harder to bring his grades up so he could get back on the field.
In his senior year at Tazewell High, Wagner finished a successful career with a breakout season in center field, batting .451 and stealing 23 bases. He also compiled a 7-1 pitching record with 116 strikeouts in 46 innings and a 1.52 ERA. Still the scouts did not come.
With no real interest from colleges except Virginia Tech, Wagner decided to follow his cousin Jeff to Division III Ferrum College. He wanted to play football and baseball but his coach convinced him to concentrate on baseball only. That effort paid off by his sophomore year when Wagner led the nation, setting an NCAA record averaging 19.1 strikeouts per nine innings. After his junior year he was drafted by the Houston Astros in the first round (12th pick) of the 1993 Amateur draft.
Wagner left college to begin his pro career in the NY-Penn League. He made seven starts for Auburn, winning one game but walking a batter in every inning he pitched. Though he could throw in the low 90s Wagner had trouble with his control. After that first season Wagner went back to Ferrum to ask his girlfriend Sarah Quesenberry to marry him. Sarah had stayed to finish college and play out her senior year on the basketball team.
Wagner moved up to the Class-A Quad City Bandits for the 1994 season where he continued to rack up impressive strikeout numbers but also struggled with his control. He ended the season with a 2.94 ERA but an 8-9 record. Opponents only hit .188 against him and struck out an average of 12 times per nine innings. Given these numbers the Astros moved him up to the Jackson Generals in Class AA to begin the 1995 season. The Generals did not give him much run support, although opponents hit less than .200 against him. The Astros were still impressed and moved him mid-season to the Triple-A Tucson Toros where he started 13 games, compiling a 5-3 record and striking out 10 in two different games.
The Astros decided to add Wagner to their 40-man roster in September 1995. The day after he learned he would be going up to the Astros his wife's parents were brutally murdered and he left to be with his family. When he was able to return he made his major league debut against the New York Mets on September 13, 1995, pitching one-third of an inning. He was assigned No. 13, and defied its reputation for being a bearer of bad luck by wearing the number for his entire major league career.
1996 found Wagner back with the Toros where he pitched in 12 games before being recalled to the Astros who needed help in the bullpen. Injuries to two Astro pitchers put Wagner in the closing role and he earned nine saves with 51 innings pitched as the Astros closed out the season losing their division lead to St. Louis.
When asked about making the transition from starter to relief pitcher Wagner later said he called upon his life experiences to help him. "It's tough to blow three games in a row and have the courage to go back out there. But if you go through what I went through as a kid, not knowing if I was going to eat or who I was going to live with, this is nothing."2
As the 1997 season got under way the Astros planned to use Wagner in long relief, but that quickly changed as his control showed improvement. He was consistently throwing in the high 90s with an occasional pitch over 100. Manager Larry Dierker moved Wagner into the closing role and his first full season was a mixed bag. Wagner continued to strike out batters with great regularity but batters learned to sit back and wait since he rarely threw anything but the fastball. By season's end the Astros stood atop the NL Central Division and Wagner had saved 23 games and struck out an average of 14.5 per nine innings with a 2.85 ERA. The down-side was he had the league's lowest save percentage, blowing one of every five save opportunities.
After losing quickly in the playoffs it was time for the Astros to prepare for the 1998 season. Wagner was again the closer, racking up 30 saves and averaging 14.6 strikeouts per nine innings. His numbers were affected when he was hit in the head by a line drive off the bat of Kelly Stinnett on July 15th. Thankfully Wagner did not get knocked unconscious, so he was able to return after a three week stint on the disabled list. Wagner later said the injury really changed his perspective and he came back pitching more calmly and with greater control. Unfortunately the Astros lost in the playoffs again, this time to the Padres.
The Astros had high hopes for the 1999 season and Wagner came out with his blazing fastball but he had also added a reliable curveball. On his own pitching Wagner said, "I hated when people called me a thrower. I didn't appreciate that…I put in a lot effort in my control and my thought process into each pitch."3 By season's end Wagner had saved a career high 39 saves, with a 1.57 ERA and averaging 14.9 strikeouts per nine innings. These numbers earned him the Rolaids Relief Man of the Year honors. The season ended with Wagner experiencing elbow pain that followed him into the following spring. Rather than resting Wagner tried to pitch through the pain, resulting in season-ending elbow surgery in June 2000.
Entering the 2001 season Wagner was a question mark for the Astros, but he quickly put all doubts to rest. He finished the season with 39 saves again. Though they won their division, the Astros playoff hopes were dashed again as they lost to the Atlanta Braves.
A number of changes took place as the Astros went into the 2002 season, though Wagner remained the closer. The Astros were not as strong but Wagner still saved 35 games. After another winter of training Wagner came back for his best year ever, saving a new career-high 44 saves. He finished the year with a 1.78 ERA and struck out an outstanding 105 batters in just 86 innings. He was also involved as the closer in a rare six-pitcher no-hitter over the Yankees on June 11th, in The Bronx, marking the first time the Yankees had been no-hit in 45 years. Wagner said, "First appearance for most of us in Yankee Stadium. What better place could there be? This is like the history book."4
When the Astros again came up short of a winning season, Wagner openly voiced his discontent with Astro management. The Astros reacted by trading Wagner to the Philadelphia Phillies. "How can I say this politely? They had become tired of my bluntness," said Wagner.5
Wagner was pleased with the trade because he thought the Phillies were primed for a playoff run. "I am excited about coming to Philadelphia because they obviously made the commitment to winning a championship and that's what you want as a player. You want that chance to get to the World Series. I think it is a good fit,"6 he said at the time of the trade.
The Phillies did not live up to the promise, barely making the 2004 playoffs before losing to the St. Louis Cardinals. Wagner suffered a number of nagging injuries throughout the year and was limited to only 21 saves. He worked hard again over the winter on the family alpaca farm to come back strong in 2005. The work paid off as Wagner finished the campaign with 38 saves but the Phillies came up short again. Wagner was again blunt in his criticism of the team, "We win, we lose, we play tomorrow. There's not that drive. There's not that focus all the time."7
As a result Wagner decided to go the free agent route looking for the one thing he did not have, a World Series ring. The New York Mets offered him a huge deal and he signed a four-year contract worth $10.5 million each year, making him the highest-paid reliever at the time. Over the next three years Wagner saved 101 games for the Mets. In 2006 Wagner finally helped his team win their division series as the Mets beat the Los Angeles Dodgers and he recorded two saves. That was his best single season with the Mets as he earned 40 saves during the regular season with a 2.24 ERA.
In 2008, Wagner was named to the National League All-Star team, being held in Yankee Stadium to honor the venerable ballpark's final season. Wagner was summoned from the bullpen in the eighth inning with two out and nobody on, to protect a 3-2 lead. He gave up a single to Grady Sizemore, who stole second, and scored the tying run on Evan Longoria's ground-rule double. The game went on for 15 innings, a record time of four hours and 50 minutes, with the American League winning 4-3. Wagner's poor performance drew hoots of derision from the hordes of Yankee fans in attendance.
Worse, Wagner's time with the Mets ended prematurely when he had to undergo Tommy John surgery in September 2008.8
Wagner recovered well and came back to pitch two games for the Mets in 2009 before the Mets traded him to the Boston Red Sox for two players to be named later. Outfielder Chris Carter and minor league first baseman Eddie Lora were dispatched to New York to complete the deal. The Red Sox wanted Wagner to be the set-up man for closer Jonathan Papelbon. Wagner agreed to the trade because he wanted one more chance to make it to the World Series. Wagner pitched in 15 games and one inning in the American League Division Series, giving up two runs on two hits. At that point it looked like his career was over, but the Braves came knocking and he signed with Atlanta for the 2010 season. Early in the spring Wagner told the Braves management that he would be retiring at the end of the season so that they could plan ahead. "I really just wanted to make sure they know where I stand so if something comes up and they have to make a move they're not caught off guard."9
Nonetheless Wagner was excited to join Atlanta as he had grown up a Braves fan with his favorite player being Dale Murphy. He got to meet Murphy in spring training. "I was so nervous, I couldn't even talk, and you know me, I can talk. I was like a five-year-old kid. I mean this was Dale Murphy."10 No matter how famous Wagner became, he was still humble and he found excitement in meeting his childhood hero. That final season Wagner went 7-2, with a 1.43 ERA, 37 saves, and 104 strikeouts in 69 1/3 innings. His final outing was poetic, when he struck out the last four batters he faced.
After he retired Wagner went back home to be a full-time dad with his wife and their four children, Jeremy, William, Kason, and Olivia. In addition to working on their farm and taking care of the alpacas, Wagner started coaching at his sons' school, Miller School, near Charlottesville, Virginia. In 2012 Wagner coached the Junior Varsity baseball team to a 10-2 record and became the head coach of the varsity squad in 2013. His team's second baseman was his son Will. When asked about his approach to coaching Wagner said, "Only time will tell, but my philosophy of coaching is a little different. I'm not a win-at-all costs coach. I'm a fundamental coach."11
Wagner also continues to be the face of his charity, Second Chance Learning Center, which he began in 2005. The purpose of Second Chance is to provide assistance to at-risk youths with counseling and other help. Wagner wanted to give back to his community and kids like himself. His college roommate Erik Robinson is the director. So on the field and off Wagner has always played bigger than his size.
Last revised: March 15, 2021 (ghw)
Sources
All stats are taken from Baseball-reference.com.
Notes
Born
July 25, 1971 at Marion, VA (USA)
If you can help us improve this player's biography, contact us.
http://sabr.org/sites/default/files/WagnerBilly.jpg
600
800
admin
/wp-content/uploads/2020/02/sabr_logo.png
admin
2016-03-07 18:38:11
2021-03-15 04:25:39
Billy Wagner