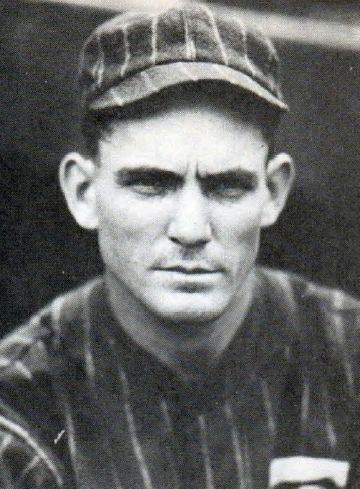 ---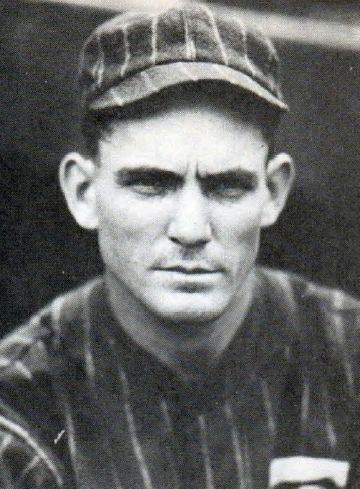 If there was one thing the Detroit Tigers could do under player-manager Ty Cobb, it was hit. They set an American League record with a .316 team batting average in 1921, and six of their eight starters in 1922 finished over .300. Even four of their backups hit over .300 that year. They were strong up and down the lineup.
So when the 25,000 fans at Navin Field in Detroit rose for the seventh-inning stretch on Sunday, April 30, 1922, and word spread throughout the overflow crowd that the Tigers still had not recorded a single hit, they turned their attention to the opposing pitcher: 26-year-old Chicago White Sox rookie Charlie Robertson.
Robertson was the last pitcher anyone — least of all the Detroit faithful — expected to be shutting out the mighty Tigers offense. He was a journeyman with an unremarkable résumé who had recorded his first major-league victory just four days earlier. But here was Robertson following up future Hall of Famer Red Faber's shutout the day before with one of his own.
So in the seventh inning, the Navin Field fans let him have it, in one final effort to unsettle the rookie right-hander.1 Nursing a 2-0 lead, Robertson was unfazed. In the seventh he set down Lu Blue, George Cutshaw, and Ty Cobb — the latter on a called strike three. Cobb was furious and loudly accused Robertson of doctoring the ball. Umpire Dick Nallin didn't take the bait. In the eighth Bobby Veach took Robertson to a full count but anxiously chased a pitch out of the strike zone and flied out. Harry Heilmann and Bob Jones also went down in order. By the ninth, the crowd's mood had changed. History was being made, and now they were rooting for Robertson to finish the job.
Cobb sent Dan Clark to pinch-hit for rookie Topper Rigney. Clark struck out for the first out. Clyde Manion lifted an easy pop fly to second base for the second out. Only pinch-hitter Johnny Bassler, the regular starting catcher, stood in Robertson's way now. Robertson called timeout and walked behind the mound to prepare himself. Shortstop Eddie Mulligan was startled to hear Robertson talking to him: "Do you realize that little fat man up there is the only thing between me and a perfect game?"2 Mulligan was too stunned to reply. He pushed Robertson back toward the mound.
Robertson wound up and delivered a fastball to Bassler, who looped it into short left field. Johnny Mostil squeezed the ball in his glove for the 27th out. Charlie Robertson's perfect game — perhaps the most unlikely perfect game in major-league history — was officially in the books.
After Robertson's second major-league victory, there was nowhere to go but down.
Charles Culbertson Robertson, who pitched in one game for the 1919 White Sox, was born on January 31, 1896, in Dexter, Texas, on the Red River in the northeastern part of the state. He was the eighth of nine children born to Mathias and Nancy Robertson, farmers from Tennessee who moved to Texas around 1890 and eventually settled in Montague County.3 Not much is known of Charlie's early life, but he was well educated for his time. He graduated from Nocona High School in 1915 and began studying for the ministry at Austin College in Sherman, Texas. According to his file at the National Baseball Hall of Fame Library, he played baseball, football, and basketball at Austin College and graduated around 1918.4
While in college, Robertson was signed by the Sherman team of the low-level Western Association in 1917 and developed a reputation as a "shine ball expert."5 He reportedly pitched shutouts in both games of a doubleheader against Ardmore, and won 23 out of 27 starts.6 This drew the attention of the Chicago White Sox and Robertson was invited to spring training with the major-league club in 1918 at Mineral Wells, Texas. Manager Pants Rowland and coach Kid Gleason "thought he was not quite ready" and sent him to the Minneapolis Millers of the American Association.7 He went 2-7 with a 1.94 ERA in nine games for the Millers before enlisting in the U.S. Army Air Service as baseball players and other non-essential employees were ordered to "work or fight" during World War I. He saw no combat and returned to Minnesota after the war ended.
In early 1919 Robertson was called up to the White Sox for the first time. With a critical series against the defending World Series champion Boston Red Sox approaching in mid-May, Gleason — who had replaced Rowland as White Sox manager — gave his rookie pitchers a chance to show off their abilities against the lowly St. Louis Browns at Comiskey Park. Robertson made his major-league debut on May 13 against the Browns. He lasted just two innings, allowing five hits and two runs, and was replaced by fellow rookie Dickey Kerr, who pitched seven shutout innings in a 2-1 loss.8 Kerr stayed with the White Sox and became a relief ace of sorts for Gleason as Chicago went on to win the American League pennant. The two innings were all Robertson pitched in the majors until 1922. Robertson was sent back to the Minneapolis Millers and struggled to an 11-13 record and a 3.10 ERA in the minor leagues.
Robertson watched from afar as the White Sox lost the tainted 1919 World Series to the Cincinnati Reds — and later as eight of his former teammates were implicated in throwing the Series for a promised $100,000 bribe from gamblers in what became known as the Black Sox Scandal. The eight Black Sox implicated in the fix were banned from Organized Baseball for life following the 1920 season.
As the scandal unfolded in Chicago, Robertson spent two more years with the Minneapolis Millers. He was a solid but unspectacular prospect, logging more than 300 innings apiece in 1920 and 1921 and compiling 35 wins to 31 losses. In the offseason he went home to Nocona, Texas, and worked as a salesman at a rubber company.9
In 1922, with the depleted White Sox searching for dependable pitchers, the 26-year-old Robertson finally earned a spot in Kid Gleason's starting rotation. His early-season performances gave no indication that he was about to make history. He pitched two innings of mop-up relief in a 14-0 loss to the Browns on April 15 and was pulled after six innings in a 10-5 win at St. Louis on April 21. Five days later Robertson hurled his first complete game, pitching in and out of trouble in a 7-3 win at Cleveland. It was his first major-league victory. No one could have predicted the historic nature of his second.
Robertson's perfect game on April 30 against the Tigers was the third in American League history, after those of Cy Young in 1904 and Addie Joss in 1908. With a lineup powered by Hall of Famers Ty Cobb and Harry Heilmann and the great Bobby Veach, Detroit was an unlikely no-hit victim. Robertson's feat included an added degree of difficulty because of the overflow crowd at Navin Field. With spectators on the field, ground rules dictated that any ball hit into the crowd would be ruled a double. Only one ball came close. In the second inning Bobby Veach lined a sharp drive toward the roped-off boundary in left field. But as Johnny Mostil backed up, the crowd parted, allowing him to make the catch with ease. In the same inning Harry Hooper made a splendid running catch of a hard-hit ball by Bob Jones.10 The Tigers hit only five balls out of the infield and struck out six times.
Led by manager Cobb, a master of gamesmanship, the Tigers seemed to spend more time worrying about the legality of Robertson's pitches than in actually trying to hit them. Cobb stopped the game on several occasions to complain to umpire Nallin, accusing Robertson of using oil or grease to make the ball jump noticeably, a charge the White Sox mocked afterward. The next day Nallin dutifully took two game balls to American League President Ban Johnson's office in Chicago. Johnson quickly denied the Tigers' protest, stating, "I consider Robertson one of the cleanest pitchers in organized baseball today."11
April 30 wasn't the only shining moment in Robertson's rookie season. On June 13 he took a no-hitter into the eighth inning against the Red Sox, settling for a two-hit shutout. His third shutout of the year was a rain-shortened, five-inning affair against the Indians on September 1. He would record just three more shutouts in his major-league career. For the most part, Robertson rarely found the magic touch he possessed that Sunday afternoon in Chicago. His 1922 season could best be described as erratic; he allowed at least 10 hits in 11 of his 34 starts and finished with a 14-15 record and a 3.64 ERA in 272 innings. The Tigers, in particular, took pleasure in beating up on the right-hander, who struggled to a 5.58 ERA in 17 appearances against Detroit after the perfect game, his worst against any American League club.12
Some reporters and teammates said the early success went to Robertson's head, because in 1923 he staged a lengthy holdout during spring training and threatened to jump to a semipro team in Chicago, as teammate Dickey Kerr had done.13 The Sporting News reported that the White Sox' offer to Robertson was just $100 more than what he had been making ($3,750) in 1922; he figured his performance entitled him to a raise of about ten times higher than that.14 He got what he was asking for and signed a contract worth $5,000, but didn't get over the slight quickly.
In late June of 1923, White Sox manager Kid Gleason suspended a petulant Robertson after a poor start against the Tigers in Detroit. Gleason claimed his pitcher was "not trying" — an accusation now taken extremely seriously by the White Sox since the World Series scandal — by pitching side-arm and walking three batters in the first inning. Robertson was sent home to Chicago and did not make another appearance for two weeks.15
Despite pitching well after his return, Robertson was put on the trading block in the offseason. The Sox and Yankees nearly agreed to a blockbuster deal sending future Hall of Famer Eddie Collins and Bibb Falk to New York for Bob Meusel, Aaron Ward, and Waite Hoyt (another future Hall of Famer), but the Yankees demanded an extra pitcher from the White Sox and were not willing to accept Robertson. Gleason "insisted that if one (pitcher) had to go Robertson would have to be the man."16 The talks ended without a deal and Collins — and Robertson — stayed in Chicago for the time being.
An elbow injury limited Robertson to 97⅓ innings in his third full season with the White Sox, 1924. He walked nearly twice as many batters as he struck out and finished 4-10 with a 4.99 ERA.17 He had surgery to remove bone chips that fall, and felt well enough to join some of his White Sox teammates on an around-the-world tour organized by White Sox owner Charles Comiskey and Giants manager John McGraw. It was a reprise of their successful tour held during the offseason of 1913-14. Stars like Red Faber, Willie Kamm, Stuffy McInnis, Sam Rice, Johnny Evers, Heinie Groh, Frank Frisch, Ross Youngs, and Casey Stengel participated. Games were scheduled in England, Ireland, France, Japan, Hong Kong, the Philippines, and Australia, but poor weather and even worse crowds — fewer than 20 people showed up for an exhibition in Dublin — abruptly ended the tour overseas after seven games. The group sailed back to New York in late November.18
Healthy again, Robertson showed a brief resurgence early in 1925, recording two shutouts. But he went 1-6 in his final nine appearances for the White Sox and was claimed off waivers by the St. Louis Browns in the offseason.
Robertson's first appearance for the Browns in 1926 was against his old teammates at Comiskey Park; he lasted just two innings against the White Sox. In June, with Robertson sporting an atrocious 8.36 ERA, the Browns sent him down to the minor leagues for the first time in five years. He pitched well for the Milwaukee Brewers of the American Association, and the Boston Braves took a flyer on him in the Rule 5 draft that fall. But Robertson had nothing left. He went 7-17 for the Braves in 1927 and 2-5 in 1928 before the Braves sold his contract. He lost 34 games in two forgettable seasons with the Brewers in 1929 and '30, then hung up his spikes for good.
Robertson's eight-year major-league career ended with a 49-80 record, the worst winning percentage (.380) by any pitcher who has thrown a perfect game. His crowning achievement was one of the White Sox' lone bright spots in the decade after the World Series scandal, but he didn't have the ability or temperament to succeed consistently in the majors.
He retired to his native Texas with his wife, the former Fay Redus, whose ancestors were early settlers in Palo Pinto County, where Robertson had first been invited to spring training with the White Sox at Mineral Wells. Robertson became a prosperous pecan broker in Fort Worth and ignored the baseball world until 1956, when Don Larsen of the New York Yankees threw the major leagues' first perfect game — in the World Series, no less — since Robertson had done it 34 years before. Reporters across the country sought out Robertson for interviews and he reluctantly appeared on the CBS television show What's My Line?19
Robertson told The Sporting News he was glad to be out of the limelight:
"[If I] had known then what I know now, I wouldn't have been in baseball," he said. "It isn't sour grapes. Baseball didn't give me a particularly bad break, but I went through it and found out that it's ridiculous for any young man with qualifications to make good in another profession to waste time in professional athletics. … When they get through with an athlete, he has to start over and at an age when it's the wrong time to be starting. … Just forget my name. It was long ago."20
But Charlie Robertson is still remembered, then and now. His name resurfaces on the rare occasion when a major-league pitcher throws a perfect game. When he died at age 88 on August 23, 1984, at a Fort Worth nursing home, his niece Nancy Ward said he "still gets fan mail from all over the world. He got three letters last week."21 Baseballs, photos, and other mementos often show up at his gravesite in Palo Pinto Cemetery.
Robertson's one shining moment was just that: a moment. For one afternoon, as unlikely as it was, he could say he was perfect.
Sources
Special thanks to the National Baseball Hall of Fame Library in Cooperstown, New York, for making Robertson's player file available. Other sources, in addition to those cited in the endnotes, include Baseball-Reference.com, Retrosheet.org, Ancestry.com, the Chicago Tribune, and The Sporting News.
Notes
1 Edward Prell, "Thirty Years Ago Today: Sox Pitcher Was Perfect," Chicago Tribune, April 30, 1952, B2.
2 Norman Kronstadt, "The Perfect Game," Undated article in Charlie Robertson player file, National Baseball Hall of Fame Library, Cooperstown, New York.
3 1900 United States Census, accessed at Ancestry.com; McDaniel, Robert Wayne. "Dexter, TX," Handbook of Texas Online, Published by the Texas State Historical Association.
4 An uncredited May 2, 1922, article in Robertson's Hall of Fame player file said he graduated in January 1918. A January 30, 1981, letter from Mike Barry, director of alumni relations at Austin College, to SABR founding member Joe Simenic, available in Robertson's Hall of Fame player file, stated that "Mr. Robertson graduated in 1920."
5 Paris (Texas) News, August 30, 1917. Charlie Robertson player file, National Baseball Hall of Fame Library, Cooperstown, New York.
6 Uncredited article from July 26, 1917, Charlie Robertson player file, National Baseball Hall of Fame Library, Cooperstown, New York.
7 "Robertson No Juvenile Wonder," uncredited article from May 2, 1922, Charlie Robertson player file, National Baseball Hall of Fame Library, Cooperstown, New York. This article and another by Edward Prell of the Chicago Tribune said the White Sox paid $250 to the Sherman (Texas) team in 1918 for Robertson's contract, with an additional $1,750 to be paid if they kept him. When the White Sox sent him to Minneapolis for seasoning, they got no response from Sherman and the additional money was never paid. In 1922, after Robertson's perfect game, the Sherman club suddenly "came to life and demanded the payment." On advice from Commissioner Kenesaw Mountain Landis, the White Sox settled with Sherman rather than fight the case.
8 Irving Sanborn, "Old Man Horseshoes Helps Browns Lick White Sox, 2-1," Chicago Tribune, May 14, 1919, 19.
9 Baseball-Reference.com; 1920 United States Census, Ancestry.com.
10 "Sox Close First Series Here With Monday Game," uncredited article from May 1, 1922, Charlie Robertson player file, National Baseball Hall of Fame Library, Cooperstown, New York.
11 "Absolves Pitcher of All Suspicion." Spartanburg (South Carolina) Herald, May 3, 1922.
12 Charlie Robertson pitching splits, Retrosheet.org, accessed online on February 20, 2012.
13 " 'No-Hit Bobby' Holdout As Sox Arrive In Camp," Chicago Tribune, March 1, 1923. Dickey Kerr, the 1919 World Series hero, spent two seasons out of major-league baseball pitching for a Chicago semipro team, was suspended for the entire 1924 season, and made an aborted comeback in 1925.
14 " 'Reward' For Perfect Game," The Sporting News, February 8, 1923; salary data from SABR member Michael Haupert's study of the National Baseball Hall of Fame Library contract cards.
15 "Disciplined," Chicago Tribune, June 25, 1923.
16 "Big Deal Depends on One Player," New York Times, December 19, 1922; "Yankees and White Sox End All Negotiations for Big Trade Involving Collins," Providence News, February 20, 1923.
17 Irving Vaughan, "Crooked Arm Lays Up Robertson, Sox Ace," Chicago Tribune, May 1, 1924.
18 Ancestry.com; "Players Named For Tour," The Sporting News, October 9, 1924, 1; John Mullin, "Comiskey Rewarded Pals With Sox-Giants World Tours," Chicago Tribune, March 30, 1998.
19 "Robertson on 'What's My Line?' " The Sporting News, October 24, 1956, 28. "Introduced only as C.C. Robertson of Fort Worth, Texas, his identity was guessed immediately by panelist Bennett Cerf but the panel nearly ran out of time before guessing his present occupation as a pecan broker."
20 "Robertson Would Turn Down Game If He Had New Chance," The Sporting News, October 17, 1956, 7.
21 "Enduring Popularity," uncredited article dated August 26, 1984, Charlie Robertson player file, National Baseball Hall of Fame Library, Cooperstown, New York.
Full Name
Charles Culbertson Robertson
Born
January 31, 1896 at Dexter, TX (USA)
Died
August 23, 1984 at Fort Worth, TX (USA)
If you can help us improve this player's biography, contact us.
http://sabr.org/sites/default/files/CharlieRobertson.JPG
600
800
admin
/wp-content/uploads/2020/02/sabr_logo.png
admin
2012-01-04 19:53:59
2020-10-16 15:51:27
Charlie Robertson