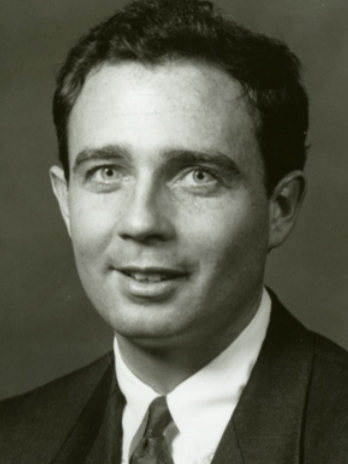 ---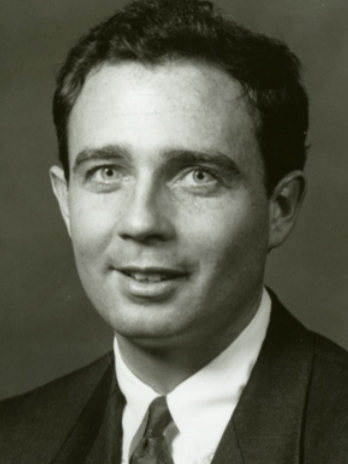 Dan O'Dowd was a baseball man from the beginning. Born in Morristown, New Jersey, on September 6, 1959, Dan grew up working on his parents' (Marty and Anna Mae) dairy farm and in O'Dowd's Milk Bar on Route 46 in Pine Brook. As it is for most, his love of baseball was cultivated from playing the game throughout childhood and young adulthood. As a high-school freshman, he was the starter at third base on the 1974 Morris County, New Jersey Tournament championship team. During senior year, his high-school coach, John Gallucci, had the "what do you want to do with your life" conversation with Dan. "He said he wanted to be in sports management," Gallucci recalled. "He knew right from the very beginning. You don't see that very often."1
O'Dowd went on to play college ball at Rollins College in Florida but recognized early on that he was an average ballplayer without a professional future. A nose-shattering line drive during his sophomore year virtually ended his playing days and by his senior year he had transitioned into a coaching position assisting Rollins coach Boyd Coffie and soaking up every ounce of baseball knowledge and nuance available.2
After graduation, O'Dowd was accepted into the executive development program with Major League Baseball and from there secured employment in the Baltimore Orioles' front office in 1983 and more importantly with his baseball mentor, Orioles general manager Hank Peters.3 He instantly got to savor the sweet taste of victory as the Orioles won the 1983 World Series. Over the next few years he was rotated through several positions within the organization and became versed in both the baseball and business sides of the game.
By October of 1987, the relationship between Orioles owner Edward Bennett Williams and Hank Peters had soured to the point that Williams decided to clean house in his front office. Both Peters and O'Dowd were out of a job — but not for long. The Jacobs brothers had bought the Cleveland Indians in 1986 and had been interested in bringing in Hank Peters as their general manager and president of baseball operations to lead a turnaround effort for the decades-long American League doormat team. Peters, who was known as a very loyal man, brought on many of his former associates who that had been casualties during the purge in Baltimore, including the now 28-year-old Dan O'Dowd as his farm director.
The Cleveland media viewed the hiring of Dowd skeptically in view of his relative inexperience. Peters acknowledged O'Dowd's greenness and commented, "We are going to train him. I was trained. He has some interesting qualifications. And I think with time and guidance, he will grow into a very competent baseball executive."4
A few of the noteworthy changes Peters instituted were a return to the policy of developing from within, rebuilding through the farm system to create a sustainable fount of continuous talent for the Indians. He also drastically improved the organization's relationship with its current players by offering some multiyear contracts prior to free agency and agreeing to generous one-year deals to avoid arbitration with star players such as Joe Carter. Rebuilding the farm system and making the team's current players happy were sound and logical first steps toward getting the organization on a path to relevance.
The first six years of the rebuild were slow and O'Dowd's farm did not bear much fruit initially. The philosophy put into place by O'Dowd, Peters, and Tom Giordano (special assistant to Peters) heavily favored drafting high-school over college players. In spring training of 1990, O'Dowd noted, "It's not that there aren't some good college coaches, but with most college players, you have to spend time trying to overcome all the bad habits they've learned."5 That same spring, the Indians' hottest young prospect was 20-year-old shortstop Mark Lewis of Hamilton, Ohio, whom they drafted in the first round and second overall in the June 1988 draft. (Charles Nagy was drafted 17th overall with their second first-round pick in 1988.) O'Dowd said of Lewis, "Defensively, he's a major league shortstop. … I won't tell you he's now a major-league hitter, or possibly even a Triple-A hitter. … Right now, he's a fastball hitter. What he's got to work on is hitting the breaking ball and the changeup."6
O'Dowd's lack of hyperbole was prescient. Lewis debuted with the Indians in 1991 and started 78 games at shortstop and second base but made virtually no impact at the plate. His 1992 season was very similar: He played in 122 games with an OPS under .700, and his 25 errors tied for the most in the American League. Lewis was traded to the Cincinnati Reds in 1994 and bounced around the National League until 2001 as a low-impact, glove-first utility infielder who had some nice seasons defensively.
Near the end of the 1991 season, John Hart was promoted from director of baseball operations to general manager and executive vice president, replacing Peters. O'Dowd became Hart's right-hand man as the assistant GM. This helped set the stage for Indians to become a powerhouse during the mid/late-'90s. The organization endured two more losing seasons in 1992 and 1993 but the farm system began to strengthen under the dual management of O'Dowd and Hart. Manny Ramirez was drafted in the first round in 1991 and quickly blossomed into a superstar.
For the Indians' minor-league system, 1993 was a banner year. From the rookie leagues up through Triple A, all six of the organization's affiliates made the playoffs. O'Dowd said, "I know wins and losses don't always indicate the success of your system, but we've never even had five teams in the playoffs, and this year we could have six. I really believe this is an indication that our scouts are doing the job of bringing the right kids in our system."7 Several future major leaguers were in the system in 1993, including Brian Giles, Kelly Stinnett, David Bell, Mitch Meluskey, Chad Ogea, Albie Lopez, and Paul Shuey.
By 1994, the Indians were ready to move out of decrepit Municipal Stadium and into beautiful new Jacobs Field. The major-league clubs put together by Hart and O'Dowd over the next five years were formidable and won the division every year until O'Dowd's departure after the 1998 season (not including strike-shortened 1994).
The 1994-1998 Opening Day lineups:
| | | | | | |
| --- | --- | --- | --- | --- | --- |
| Batting Order | 1994 | 1995 | 1996 | 1997 | 1998 |
| 1) | | Kenny Lofton, CF | Kenny Lofton, CF | | Kenny Lofton, CF |
| 2) | | Omar Vizquel, SS | | Omar Vizquel, SS | Omar Vizquel, SS |
| 3) | | Carlos Baerga, 2B | Carlos Baerga, 2B | | |
| 4) | | Albert Belle, LF | Albert Belle, LF | | Manny Ramirez, RF |
| 5) | | Eddie Murray, 1B | Eddie Murray, DH | | |
| 6) | | Jim Thome, 3B | Jim Thome, 3B | Manny Ramirez, RF | |
| 7) | | Manny Ramirez, RF | Manny Ramirez, RF | Julio Franco, 2B | Sandy Alomar Jr, C |
| 8) | Manny Ramirez, RF | | Sandy Alomar Jr, C | | |
| 9) | Mark Lewis, 3B | | Omar Vizquel, SS | Sandy Alomar Jr, C | |
| | | Dennis Martinez, P | Dennis Martinez, P | | Charles Nagy, P |
After decades of futility, the Indians won five straight division titles (1995-1998) and made World Series appearances in 1995 and 1997. The star power on the field during those years was clearly evident. However, the star power off the field was almost equally impressive. During or immediately after the 1998 season the Indians' front office was loaded:
John Hart, general manager
Dan O'Dowd, assistant GM
Mark Shapiro, player development director
Josh Byrnes, scouting director
Paul DePodesta, advance scout
Ben Cherington, advance scout
Neal Huntington, assistant director of minor-league operations
Chris Antonetti, baseball operations assistant
Every one of those eight went on to become a general manager. Three became club presidents, and one became an NFL chief strategic officer. O'Dowd and Shapiro were the visionaries who originally came up with the idea to sign young players to contract extensions before arbitration. This created a sustainable model for small-market clubs to achieve long-term cost certainty and gave young players financial security early in their careers and before reaching free agency. The Indians were the first clubs to create personalized player-development plans and not fall victim to the one-size-fits-all mentality; early on they embraced advanced statistics like OPS (On Base + Slugging Percentage) and data analytics. "I don't know what it was like to work at Apple or any of the tech firms in their heyday," said O'Dowd, "but I'd imagine it was a lot like that. It was a creative think tank, and it was invigorating."8
After the 1998 season, O'Dowd was a hot commodity on the open market to fill general-manager vacancies. He had created quite a name for himself as the assistant general manager of the American League's model organization and both Hart and Dick Jacobs were getting calls for permission to interview the 39-year-old hot shot. With Pat Gillick retiring, the Orioles were in the market and were given permission to speak to O'Dowd with the stipulation that if he was hired, no other members of the Cleveland front office would follow him. But the GM position never materialized for O'Dowd and he decided to take the 1999 season off to fully pursue other GM positions around baseball.
After a year of pursuit, O'Dowd was hired in September 1999 as general manager of the Colorado Rockies. "Dealin' Dan" didn't waste any time overhauling the roster in preparation for the franchise's eighth season. Sixteen new players were added to the club's 25-man roster and only Todd Helton, Mike Lansing, and Neifi Perez were in both the 1999 and 2000 Opening Day lineups. O'Dowd's goals were for the team to become younger and more athletic with the intent of improving defensively and on the basepaths. He made six trades, and a bevy of other roster moves before the 2000 season. Notable departures were Vinny Castilla, Dante Bichette, Darryl Kile, and Dave Veres. Notable arrivals included Jeff Cirillo, Tom Goodwin, and Julian Tavarez. The Denver media and the fan base were taken aback by the sheer quantity of roster turnover and the departures of fan favorites like Castilla and Bichette. O'Dowd's response: "I don't know what the downside is. We lost 90 games last year. Any time you trade away marquee players for guys who may not be as well known, it's tough for the fans to swallow. But we definitely have a plan here. I think it's going to take some time when you make this many changes. But maybe change can create a better environment. I trust that Buddy (Bell) and his staff can create that."9
After a surprise 82-win season in 2000, Dealin' Dan was at it again in the offseason and made the two most scrutinized free-agent signings of his career. O'Dowd inked two big-name left-handed free-agent pitchers to long-term contracts. Denny Neagle was signed to a $51 million, five-year contract and Mike Hampton was signed for $121 million spread over eight years. To say these deals were a disaster is an understatement. Hampton pitched to a 6.15 ERA in 2002 and was shipped out of town after two years (with the Rockies eating most of the remaining $90 million on his deal), and Neagle was equally ineffective; injuries ended his career in 2003. Needless to say, these two contracts were very detrimental to the Rockies' payroll flexibility and made it very difficult for the organization to make free-agent signings over the next few years.
The Rockies were cellar dwellers in the NL West with seven straight fourth- and fifth-place finishes from 2000 through 2006 until a shocking 90-win, wild-card postseason berth and World Series appearance in 2007. The key contributors to the 2007 team included superstar Todd Helton, Matt Holiday, Brad Hawpe (11th round, 2000 draft), Garrett Atkins (fifth round, 2000 draft), Troy Tulowitzki (first round, 2005 draft), Ryan Spilborghs (seventh round, 2002 draft), Willy Taveras (international free-agent signing), Kaz Matsui (international free-agent signing), Jeff Francis (first round, 2002 draft), and the entire bullpen that was either drafted or acquired by O'Dowd and his front office. The 2007 campaign was an absolute dream season for the organization and its fans. Despite being swept by the Red Sox in the World Series, fans and Denver got to witness a Cinderella story: reaching the playoffs for the second time in franchise history; making an incredible run with an offensive juggernaut, a questionable-at-best starting rotation, and an overachieving bullpen that was masterfully built by O'Dowd's front office. One could infer that O'Dowd learned his lesson after the failures of Hampton and Neagle. Those contracts hamstrung the organization for years and forced the front office to focus on player evaluation and development combined with shrewd short-term free-agent deals. This lower risk/ lower reward strategy bore fruit in 2007.
The 2008 season ended in disappointment as the club mustered only a 74-win season. Matt Holiday was sent to Oakland for Huston Street, Greg Smith, and Carlos Gonzalez, and several changes were made to the coaching staff as the front office attempted to retool for the 2009 season. Without taking big risks in free agency, the 2008 squad didn't have enough to repeat their 2007 successes.
The 2009 Rockies season featured an exciting run in the second half that coincided with Jim Tracy being brought on as manager to replace Clint Hurdle. The 2009 Rockies set a team record with 92 wins, but lost to the Philadelphia Phillies in the NLDS three games to one. The next five years until O'Dowd resigned on October 8, 2014, are considered an all-around disappointment. However, O'Dowd and his staff did set up the Rockies for future success by drafting virtually all of the Rockies' near-term major contributors including Nolan Arenado, Charlie Blackmon, Kyle Freeland, Ryan Castellani, Ryan McMahon, Pat Valaika, Jon Gray, Mike Tauchman, David Dahl, Tom Murphy, Scott Oberg, Tyler Anderson, Trevor Story, Chad Bettis, and Dustin Garneau. That is a stunning run of draft success over a seven-year period and the organization was left in tremendous standing for incoming GM Jeff Bridich.
Dan O'Dowd's foundation was built in Baltimore, where he learned the business and sales functions of a major-league organization before moving into the baseball operations/player development side of the house. Moving to the Cleveland Indians with his mentor Hank Peters, his career blossomed; he gained acclaim as one of the top baseball operations minds as part of the historic Indians teams of the '90s. Success in Cleveland allowed O'Dowd to leverage his substantial reputation into a 15-year stint as the general manager and eventually president of the Colorado Rockies. The overall body of work can be scrutinized by detractors but the 2007 World Series appearance and 2009's incredible second-half run can be noted as key highlights. In the end, Dan O'Dowd's analytical mind and opinionated persona found a great fit at the MLB Network as he became a top analyst who speaks his mind and draws upon his life as a baseball man to provide wonderfully insightful commentary.
Last revised: April 1, 2018
This biography appears in "Major League Baseball A Mile High: The First Quarter Century of the Colorado Rockies" (SABR, 2018), edited by Bill Nowlin and Paul T. Parker.
Sources
In addition to the sources cited in the Notes, the author also consulted Baseball-Reference.com and MLB.com.
Notes
1 Mark Kitchin, "Rockies," Morristown (New Jersey) Daily Record, October 25, 2017: A6.
2 Ibid.
3 Ibid.
4 "Hank Peters Running the Whole Show in Cleveland, and Couldn't Be Happier," Baltimore Sun, April 10, 1988: 24B.
5 Hal Lebovitz, "Bonus for Fans Who Attend Tribe Opener," Mansfield (Ohio) News-Journal, April 1, 1990: 3C.
6 Ibid.
7 Sheldon Ocker, "Adair, of Course! He Had to Be at Fault All Along," Akron Beacon Journal, September 5, 1993: E9.
8 Anthony Castrovince, "Cleveland's 'Dream Team' Front Office," January 7, 2016. https://sportsonearth.com/article/161217636/1998-indians-front-office-executives-tree.
9 John Mossman, "Dealin' Dan O'Dowd Overhauls the Rockies," Hazelton (Pennsylvania) Standard-Speaker, January 23, 2000: B16.
Born
September 6, 1959 at Morristown, NJ (US)
If you can help us improve this player's biography, contact us.
https://sabr.org/sites/default/files/dan%20o%20dowd.png
600
800
admin
/wp-content/uploads/2020/02/sabr_logo.png
admin
2018-03-27 09:41:11
2020-04-09 14:40:21
Dan O'Dowd