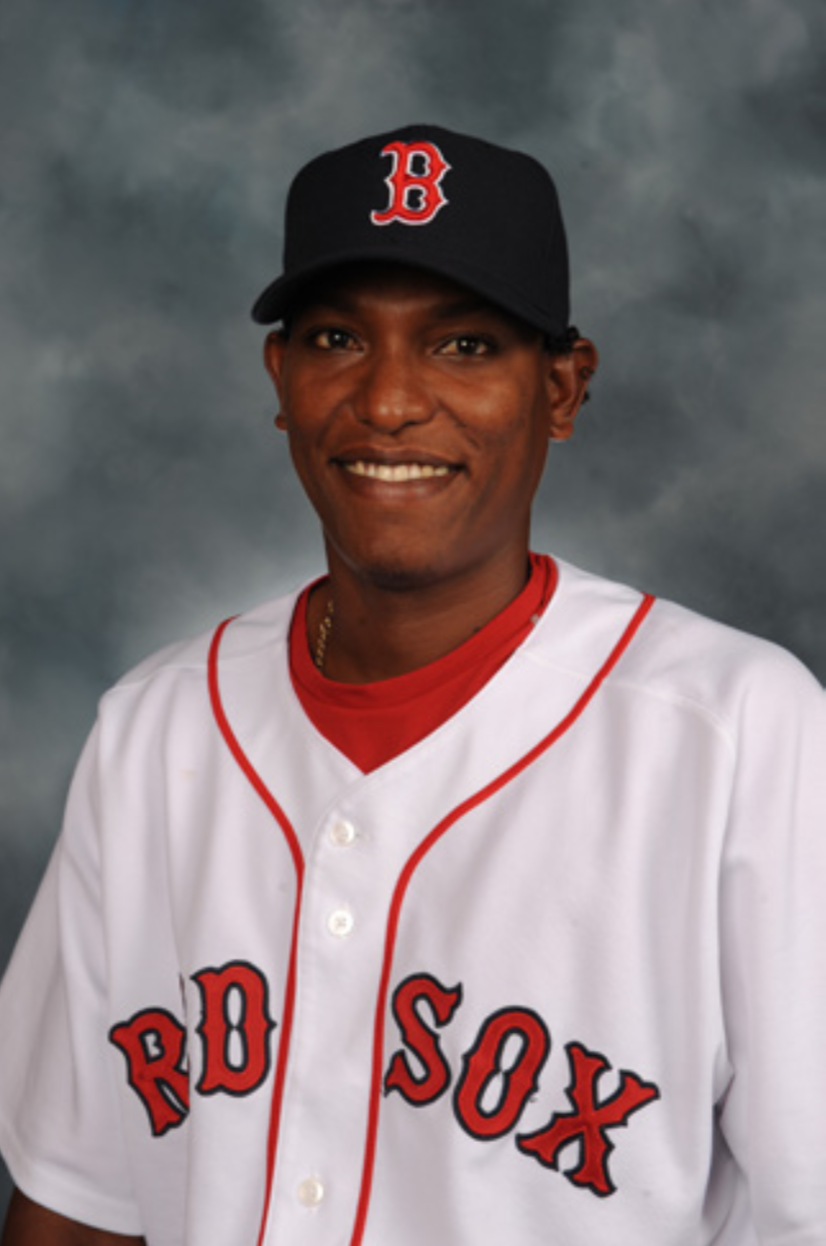 ---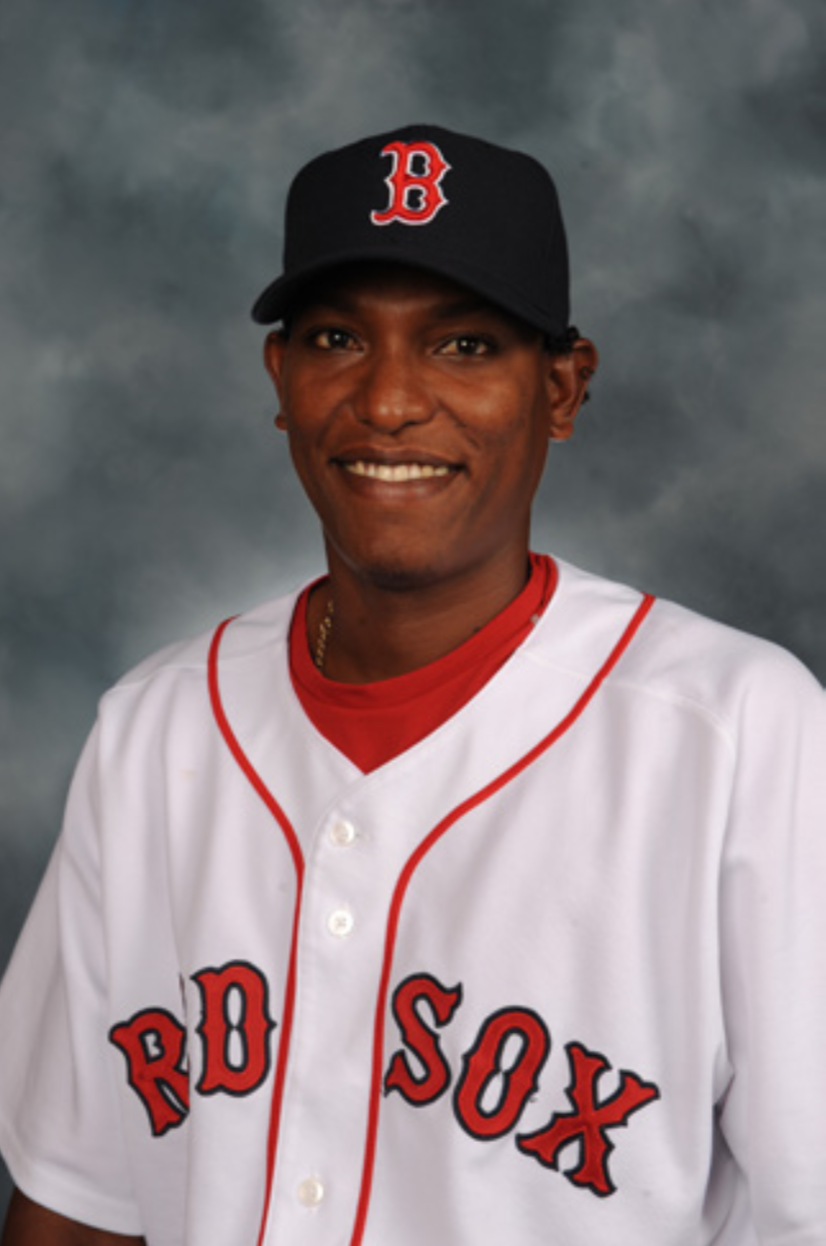 Devern Hansack's brief career in major-league baseball contains a number of ingredients that offer some fascination. He was the son of a baker and a lobster fisherman from Pearl Lagoon, Nicaragua, who made it all the way to the big leagues as a right-handed pitcher with the Boston Red Sox. On the very last day of the 2006 season, in just his second start in the majors, he threw what some would argue was a no-hitter (more on that later). And he was — albeit with a minor contribution — a member of the 2007 world champion Red Sox.
Devern Brandon Hansack was born on February 5, 1978, in Pearl Lagoon, a town on the Miskito Coast of Nicaragua. Those who have not traveled in the region may have never heard of the Miskito Coast, sometimes spelled Mosquito Coast and named after the Miskito Indians in the area. It's an area on the Caribbean coast of Central America, embracing parts of Honduras and Nicaragua. English is the primary language, dating back to days when the region had been colonized by England. Livingston, Guatemala, reflects that historical influence as well, as does the country of Belize (which was named British Honduras until it became Belize in 1973).1
Pearl Lagoon itself is a municipality of under 9,000 people, and lacks roads. Access is by boat, though in 2007 it became possible to arrive by road. It is located about 25 miles north of the larger (around 50,000 people) city of Bluefields, and is the largest coastal lagoon in Nicaragua. In a Spanish-speaking country like Nicaragua, it may seem surprising that there are communities with English-language names like Bluefields and Pearl Lagoon, but that reflects the Moskito Coast culture.
The Lonely Planet website paints an idyllic picture of Pearl Lagoon (which would be Laguna de Perlas if one were to translate it into Spanish): "At last, you've arrived in the real Caribbean. Here are dirt roads and palm trees, reggae music, and an English-speaking Creole community that fishes the local waters for shrimp, fish and lobster, and still refers to Spanish-speaking Nicaraguans as 'the Spaniards.' You can feel the stress roll off your shoulders as soon as you get off the boat from Bluefields. And the best part is that despite its obvious charms, this town still sees very few tourists — which means you may well be the only foreigner buzzing through the mangroves and jungle that surround Pearl Lagoon (the bay). The bay is a timeless expanse of black water and home to more than a dozen ethnic fishing villages."2
The NicaTour.net site explains: "You notice the wooden fishing boats. Fishing is the principal activity of the inhabitants and an important natural resource. The people that live in the villages near the lagoon are busy all day. There is constant activity around the boats and fishing gear since fishing is the primary source of income for these families." It goes on to point out that Pearl Lagoon "was considered the second capital of the Mosquitia kingdom when the last Mosco king took up residence in the city. He arrived here after Henry Clarence deposed him in Bluefields in 1894."3
And yet Pearl Lagoon has long had an active interest in baseball, with several local teams. This fairly small community has produced yet another major leaguer, also a right-handed pitcher, Albert Williams. Though originally drafted by the Pirates, Williams (born in 1954) was later released and signed as a free agent by the Minnesota Twins. The 6-foot-4, 190-pound righty played his full big-league career for the Twins, working in 120 games (97 of them as a starter) from 1980 through his final season in 1984. Over the course of those five seasons, Williams was 35-38, with a 4.24 ERA. Between his time in the Pirates' minor-league system and his signing with the Twins, he played a 1979 season split between Caracas and Panama in the Inter-American League. Williams was well-known in Pearl Lagoon, of course, but after he made the big leagues, he didn't return back to Nicaragua and so, while Hansack knew about Williams, he never met him.
Devern has been playing baseball from his earliest childhood. His first baseball was handmade for him by his father.4 "As soon as we grew up, that's what we would want in our hand — we would make a bat out of any tree, something to have swinging. He made both. You had to have your own little bat and your own little ball. Then you could get in a game." A glove came later – "not much of a glove, you know, a little cardboard."5
Was he a pretty good hitter? "I was a pretty good hitter. I was a center fielder at those times."6
Devern had nine siblings. His mother is Melissa McCoy, a baker by trade, specializing in coconut bread and meat patties. His father, George Hansack, was a lobster fisherman and also farmed coconut trees.7
Hansack was initially signed by scouts Andres Reiner and Calixto Vargas for the Houston Astros in 1999, for a reported $10,000. They had both visited Bluefields and seen him play for the Pearl Lagoon team. The Astros had him play baseball in Venezuela for the seasons of 2000 and 2001. He'd first been spotted by an Astros scout while playing in an Atlantic Coast tournament. It was reportedly in Venezuela, and not in Nicaragua, where he learned Spanish.8 In 2002 he pitched in 12 games (10 starts) for the New York-Penn League's Tri-City ValleyCats. He was 3-4, with a 3.60 ERA. The 2003 season, he worked out of Lexington, Kentucky, for the Single-A South Atlantic League's Lexington Legends. There Hansack was 10-6, with a 4.52 ERA.
At the end of spring training in 2004, the Astros released Hansack. He left professional baseball at the time. In 2005, the Red Sox vice president for international scouting, Craig Shipley, got a tip from the third-base coach of the Nicaraguan national team, Hubert Silva, and subsequently watched Hansack pitch in a World Cup international baseball tournament in The Netherlands.9
Murray Chass of the New York Times said that Shipley liked what he saw. "He was pretty easy to like," Shipley said. "He was throwing 93, 94 and had a good slider, an above-average slider."10 Shipley wanted to sign him, but for strategic reasons he let Hansack return to Nicaragua without a conversation.
Chass continued, "After Hansack returned home, Shipley sent Jon Dipuglia, the Latin American scouting cross-checker, to Nicaragua to sign him. 'We didn't make contact with him in Holland,' Shipley said, explaining his strategy. 'When you make contact, the player starts talking to others on the club and they say, "I know this guy with that team and that guy with that team," and you could lose the chance to sign him. I also didn't want scouts who were there to see me talking to him.'"11 A deal was struck and Hansack became property of the Red Sox organization.
ESPN's Amy K. Nelson wrote that Shipley had signed Hansack for a $3,000 bonus, adding, "Hansack went on to become the Red Sox's Double-A pitcher of the year while living in a Dominican fan's basement apartment in Portland, Maine."12
In 2006 he pitched for the Portland (Maine) Sea Dogs, the Double-A Eastern League affiliate of the Boston Red Sox. And he made it to the major leagues. With Portland, Hansack was 8-7 with an ERA of 3.26. He was an older player for a Double-A team, 28 at the time, but Nick Cafardo of the Boston Globe wrote in late July that Hansack "has been effective as a starter for Portland since taking a regular turn in the rotation June 17. He's allowed three runs or fewer in all eight of his starts, with no earned runs allowed in four of those starts."13
The fourth time was the charm. On September 17 Portland won its first Eastern League championship, three games to two, over the Akron Aeros. Hansack pitched eight innings, allowing three runs, striking out eight and walking no one. He got the win, and was named the team's MVP. Nelson said that Boston's Theo Epstein had been at the celebration and took Hansack aside, saying, "Have fun, but not too much, I need to talk with you."14
Two days later Hansack was called up to Boston. "To me, it was a big surprise," he said. "To win a championship and get called up, it was amazing."15
The 2006 Red Sox were in second place on September 19, but they weren't in contention. They were 11 games out of first place with 11 games to play.
Hansack was given a start — his major-league debut — on September 23 in Toronto. "A Pearl Lagoon boy is here," he said. "I can't believe I'm here. … Boston signed me and gave me a second chance. I can tell any young guy who wants to do something, there's a second chance. Just put your mind to it."16
Hansack lost the game at Rogers Centre, 5-3, pitching five-plus innings. After pretty much cruising through the first three innings, he gave up back-to-back solo home runs in the fourth inning to Lyle Overbay and Troy Glaus. The Red Sox tied the game, 2-2, in the top of the sixth, but Hansack gave up a double and a single to the first two batters in the bottom of the sixth and Red Sox manager Terry Francona made a move, bringing in lefty Javier Lopez. One of the inherited runners scored. After the game, Francona said of Hansack, "He threw strikes, he threw his breaking ball over the plate. I thought he showed some poise. He left two fastballs back to back, right over the middle of the plate. I thought he represented himself pretty well. Right from the first pitch of the game, he looked like he belonged. Pounded the zone, which was good to see right off the bat. He did OK."17
Eight days later, there was the "no-hitter." On October 1 at Fenway Park, the last game on the schedule for both the Red Sox and the Orioles, Hansack waited out a 3-hour, 23-minute rain delay and finally took the mound. He set down the Orioles in order in the first inning, working throughout the game in a continuous drizzle. There was a window that had opened in the weather. "I started warming up quick," he recalled. Rain was coming off his cap. "It was dripping. It was making it hard for me to throw."18 Likewise, the O's pitchers, of course — and they gave up nine runs in five innings.
Hansack faced the minimum 15, walking Fernando Tatis in the second but moments later inducing a one-out double play that took Tatis off the basepaths and closed that inning. No other Baltimore batter reached first base. The game was called after five innings, a 9-0 shutout. It's in the books as a complete game, a shutout, and there were no hits by the Baltimore batters.
"For the fans there, it was a no-hitter. I was very excited, surprised, because I was out of baseball so long," Hansack said.19
"What an end of the season for him," Francona added. "It was fun, wasn't it? One day he's pumping his chest down in Portland, a couple of weeks later, he's winning a game and giving up no hits in a game in Boston. Good for him, and good for us."20
Sportswriter Gordon Edes dubbed Hansack "perhaps the most improbable of the 14 pitchers who have started for the Sox this season."21
"I don't know why it doesn't come up as a no-hitter," Hansack said 10 years later. Neither do many fans. Had the exact game been pitched in 1990, it would have been declared a no-hitter at the time. There was, however, a "rules change" in 1991 a new definition was promulgated: To be deemed a "no-hitter," a game had to go at least nine innings. It was, nonetheless, quite a way to end a season.
Working with Jason Varitek as his catcher that day was "the best. As rookies coming up, we aren't going to shake off Varitek, right? Whatever he called, I tried to throw."22
In January 2007, Amy K. Nelson actually traveled to Pearl Lagoon to see what the place was like. Hansack showed her the house in which he had been born and still lived, just behind the center-field scoreboard.
Come the 2007 season, with the idea of trying Jonathan Papelbon as a starter instead of reliever, the Red Sox looked over quite a number of pitchers during spring training for the open slot in the bullpen. Amalie Benjamin wrote that Hansack's "stuff still intrigues the Red Sox."23 It didn't take long in spring training, however, to come to the decision to keep Papelbon in the pen. Hansack was placed with Pawtucket to start the season.
He had a terrific start with the PawSox, striking out 20 batters in his first 10⅔ innings, and winning his first two games, allowing only one earned run. On May 3 Boston's Mike Timlin was diagnosed with right shoulder tendinitis, placed on the 15-day disabled list, and Hansack was called up.
On May 8, at Rogers Centre, Josh Beckett pitched seven innings of one-run ball. Francona asked Hansack to work the bottom of the eighth. He did, but he struggled. He walked the first two batters, then induced a grounder to get a force out at second base. A single drove in one run (the Red Sox still led, 9-2), with a strikeout and another walk — loading the bases — following. J.C. Romero came on and struck out the last batter. Hansack was optioned back to Pawtucket, the Red Sox preferring to see him starting there.
On May 17 Josh Beckett tore some skin on a finger, and Hansack was recalled. The next evening, in the second game of a day/night doubleheader against visiting Atlanta, Hansack was given a start. A solo homer by Chipper Jones marred his first inning. In the second inning, a Matt Diaz double drove in a second run. And in the fourth, Diaz homered. An error followed by another double made it 4-0, Braves. Hansack completed the fourth, but had taken a ball hit off his finger and was replaced by Joel Pineiro come the fifth. X-rays were negative. The final score was 14-0, Braves, and Hansack was the losing pitcher. After the game he was sent back to Pawtucket with Kason Gabbard brought in to take his place.
For Pawtucket in 2007, Hansack started in 23 (of 25) games and was 10-7, 3.61.
On September 1, 2007, rookie Clay Buchholz threw a no-hitter in his second major-league start. There had been close ones — notably Billy Rohr, in 1967 — but no Red Sox rookie had ever thrown a no-hitter before — since Hansack's five-inning no-hitter was deemed not to qualify.
On September 4, after rosters expanded, Hansack rejoined the Red Sox. He pitched three full innings in Baltimore on September 8. The Sox were already down, 11-4, at the midpoint of the game. Hansack pitched the fifth, sixth, and seventh, allowing two hits and no runs. It was his last appearance of the season. The Red Sox had a 5½-game lead over the pack, in first place in the American League East, but it was a fragile lead that dipped to as little as a game and a half on September 19 and again on the 23rd. They held on and won the division, and ultimately the World Series.
For his part, Hansack had a 0-1 record (4.70) to go with the world-championship ring the Red Sox presented to all who had been on the team at any point in the season.
There had been one curious incident during a Sunday night game at Fenway Park on September 16. The Yankees were in town. While Mariano Rivera was warming up in the bullpen, a ball flew out of the adjacent Red Sox bullpen and struck him on the hand. "It came in hot," Yankees reliever Ron Villone told the New York Post. "He couldn't feel his arm; it was numb. We were in the bullpen saying, 'Oh no."' Blame was pinned on Boston's Eric Gagne, but he said it hadn't come from him, that it had come from Hansack, who was warming up beside him at the time. Rivera got into the game, and earned a save.24
Hansack played in the Dominican Winter League, and put in some work in Boston over the winter as well. In mid-March he was assigned to Pawtucket, and started 25 games there in 2008. He was 6-10 with a 4.08 ERA, though after a slow start, at one point in June he threw 25 consecutive scoreless innings and into July and August had made 10 quality starts in a row. After Pawtucket was eliminated from the International League playoffs (Hansack had pitched six hitless innings in Game Two), and with the Boston Red Sox very much still in contention, Hansack was brought up to Boston on September 7.
The Sox were in second place, but only two games back, when Hansack pitched in his first major-league game of the 2008 season, throwing the final three innings (without giving up a hit) on September 13 against the Blue Jays. It was a game the Red Sox lost, 8-1. His next game was on September 17, at Tampa Bay. Starter Tim Wakefield was struggling and had given up five runs before Hansack took over in the third. He got two outs, but was charged with two unearned runs before he, too, was replaced. The loss dropped Boston back to two games behind. Hansack pitched in two more games. On September 26 he was the last pitcher in a 19-8 loss to the Yankees. He was charged with three earned runs in 2⅓ innings. As he had in 2006, he pitched in the last regular-season game of 2008. It was Red Sox against Yankees, at Fenway Park, and the score was tied, 3-3, after nine innings. Hansack pitched the top of the 10th and got the Yankees 1-2-3, with two groundouts bracketing a strikeout. And Boston scored in the bottom of the 10th, so Hansack got the win. He was 1-0 (4.05) in 2008.
Though he'd pitched in three seasons for the Red Sox, had a no-hitter ("unofficial" though it was), and contributed to two teams that went to the playoffs (the Red Sox did in 2008, though they lost in the ALCS), he was not a familiar face to most Sox fans. Keith O'Brien wrote that he "would likely not be recognized if he wore his uniform on the Red Line."25
That fall Hansack went to the Florida Instructional League for more work. He remained on the 40-man roster. On March 28 he was optioned to Pawtucket. On April 22, to clear room for Jeff Bailey, the Red Sox put Hansack on unconditional-release waivers. He wasn't claimed so the Red Sox signed him to a minor-league deal, as he worked rehabbing in extended spring training. He did pitch for Pawtucket, but only for one inning — the last of his professional career.
Hansack had to undergo rotator cuff and a difficult labrum surgery, both at the same time. He was unable to return to pitching professionally. He has normal use of his shoulder, and eight years later could still pitch, but not with the same force as previously.
In subsequent years, Hansack spent some time coaching at home in Pearl Lagoon, and was briefly appointed as an assistant baseball coach at the University of Maine at Farmington beginning in September 2013. A year later, on September 5, 2014, he was invited to throw out the ceremonial first pitch before a Portland Sea Dogs playoff game.
A number of his brothers and sisters work on cruise ships, some docking out of Miami and others out of Europe. Others work in Managua at call centers for businesses like Target. His sister Val works for the mayor of Pearl Lagoon.
At the time this biography was written in September 2016, Devern and his wife, Christine Forsley (a Mainer — they met while Devern was in Portland), lived in Carrabassett Valley, Maine, with their two young children, Ruby and Brandon, near the Sugarloaf Ski resort. Devern returns home to Pearl Lagoon for visits and to get in some fishing, shrimping, and lobstering, particularly during the cold wintertime in Maine. In the early autumn of 2016, he was knitting his own throw net to take to Nicaragua with him, the better to shrimp and fish with.26
Last revised: February 2, 2017
This biography appears in SABR's "No-Hitters" (2017), edited by Bill Nowlin.
Sources
In addition to the sources noted in this biography, the author also accessed Retrosheet.org, Baseball-Reference.com, Rod Nelson of SABR's Scouts Committee, and the SABR Minor Leagues Database, accessed online at Baseball-Reference.com. Thanks to Chris Bessey, to Christine Forsley, and to Devern Hansack.
Notes
1 "Belize was a British crown colony from 1862 until 1964, when it became self-governing. Belize became fully independent from the United Kingdom in 1981. Belize was the last continental possession of the United Kingdom in the Americas." See sunofbelize.com/en/british_honduras.php.
2 lonelyplanet.com/nicaragua/caribbean-coast/laguna-de-perlas/introduction#ixzz4JfIAFubF.
3 nicatour.net/en/nicaragua/pearls-lagoon.cfm.
4 Email from Christine Forsley on September 22, 2016.
5 Author interview with Devern Hansack on September 23, 2016.
6 Ibid.
7 Email from Christine Forsley on September 22, 2016.
8 Amy K. Nelson, "From Pearl Lagoon to the Back Bay," February 13, 2007, ESPN.com at http://espn.com/mlb/news/story?id=2762971.
9 Silva had already played a role in the Red Sox signing pitcher Mario Pena from Managua. In later years, Silva appeared in the news packaging a couple of players (Corby McCoy and Luis Garcia) in 2012-13 for the New York Yankees. baseballamerica.com/online/prospects/international-affairs/2013/2614690.html.
10 Murray Chass, "Lobsterman From Nicaragua Could Join Red Sox Cast," New York Times, January 14, 2007.
11 Ibid. Hansack himself said that Shipley spoke with him personally, and was not aware of the intrigue that Chass detailed.
12 Amy K. Nelson.
13 Nick Cafardo, "Masterson Is a Cape Crusader," Boston Globe, July 28, 2006: C6.
14 Amy K. Nelson.
15 Nick Cafardo, "A Sparring Session," Boston Globe, September 20, 2006: F5.
16 Amy K. Nelson.
17 Gordon Edes, "Lowell Unmoved by Offseason Possibilities," Boston Globe, September 24, 2006: C11.
18 Author interview with Devern Hansack on September 23, 2016.
19 Mike Shalin, "Red Sox Bracket 2006 Season with Wins," MLB.com, October 1, 2006. http://m.mlb.com/news/article/1693280//.
20 Ibid.
21 Ibid.
22 Author interview with Devern Hansack on September 23, 2016.
23 Amalie Benjamin, "Pitcher Aiming for Spot; Delcarmen Bids for Place on Sox," Boston Globe, March 20, 2007: E1.
24 Gordon Edes, "Ramirez Will Make the Call; Slugger's Return Now Up to Him," Boston Globe, September 18, 2007: D5.
25 Keith O'Brien, "Latino Sox Fans Lost in Lineup Shuffle," Boston Globe, September 23, 2008: A1.
26 Email from Christine Forsley on September 22, 2016.
Born
February 5, 1978 at Pearl Lagoon, Atlantico Sur (Nicaragua)
If you can help us improve this player's biography, contact us.
https://sabr.org/sites/default/files/HansackDevern.png
600
800
admin
/wp-content/uploads/2020/02/sabr_logo.png
admin
2012-01-04 20:39:29
2012-01-04 20:39:29
Devern Hansack