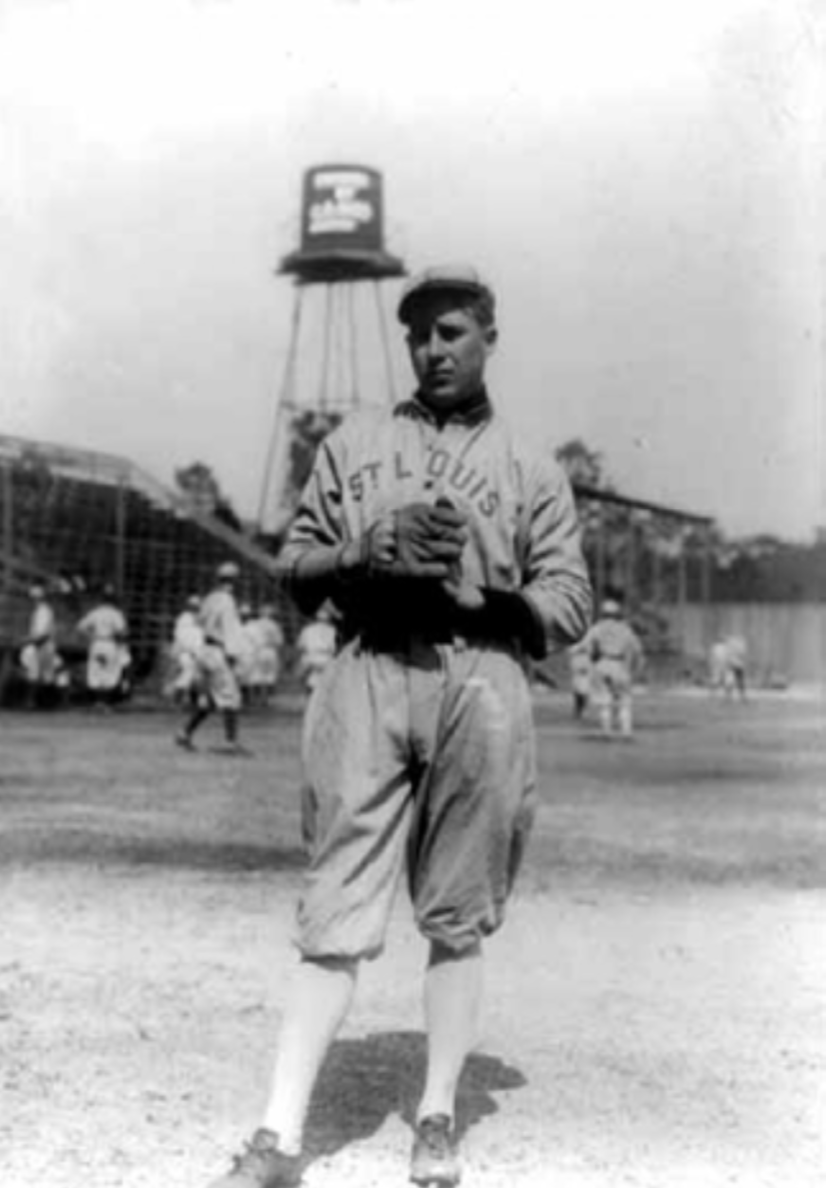 ---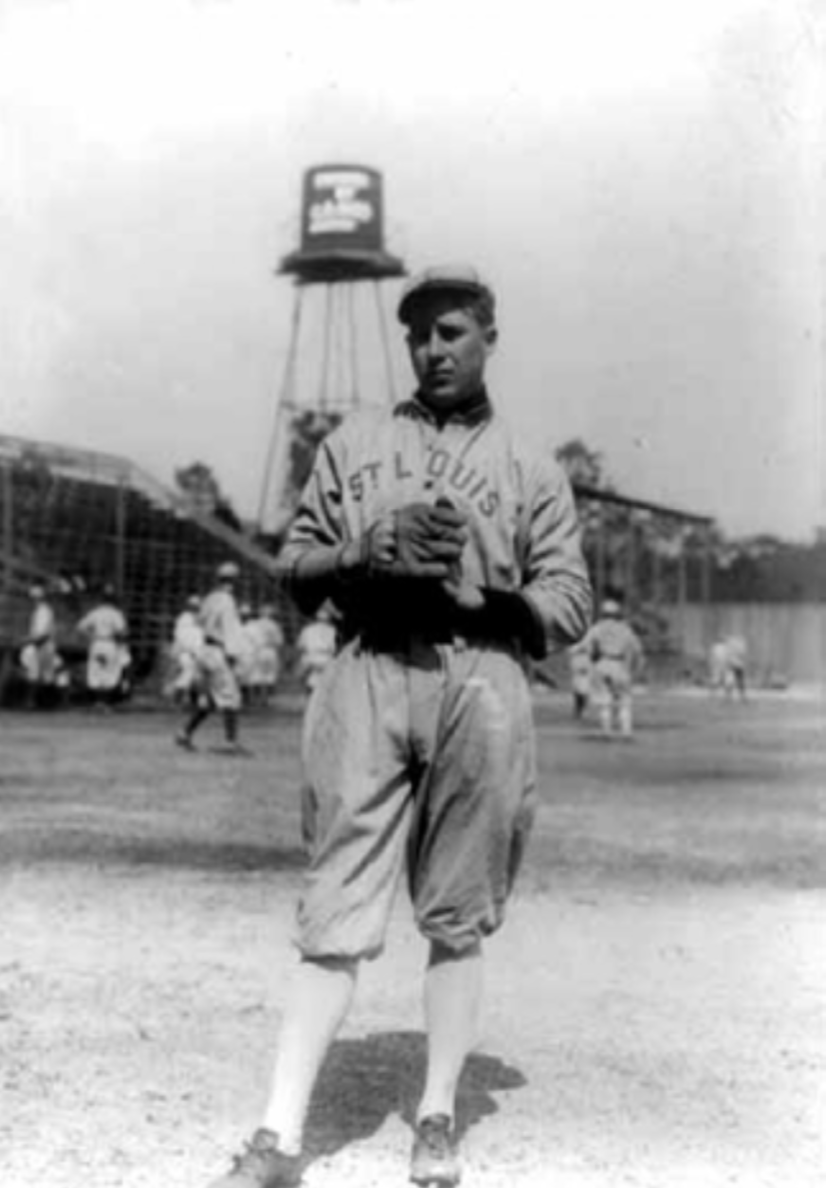 Earl Hamilton, Sad Sam Jones, and Ken Holtzman. What do these three pitchers have in common? Hamilton, Jones, and Holtzman are the only three major-league pitchers to pitch a no-hitter without striking out a single batter. Hamilton was the first to achieve the feat when he no-hit Ty Cobb and the Detroit Tigers on August 30, 1912.
Earl Hamilton was an undersized, free-spirited southpaw who pitched for the St. Louis Browns (1911-17), Detroit Tigers (1916), Pittsburgh Pirates (1918-1923), and Philadelphia Phillies (1924) in a major-league career that spanned 14 years. Hamilton's career can be divided into two distinct periods: the pre-World War I years spent with the St. Louis Browns and a career revival with the Pittsburgh Pirates.
Earl Andrew Hamilton was born in Gibson City, Illinois, on July 19, 1891. He was the fourth child born to Albert and Ida (Merritt) Hamilton. US census records identify Albert as a postmaster and Ida as a homemaker and mother of eight children.1 The family moved to Oswego, Kansas, when Earl was young and he lived there for much of his major-league career.2
Hamilton began his journey in Organized Baseball as a 17-year-old in 1909 with the Springfield Midgets of the Class-C Western Association. He showed great promise as he made 24 appearances and finished with a 13-9 record. His 13 victories ranked second on the Midgets behind Marc Hall's 19.
The tandem teamed up again on the Western Association's Joplin Miners in 1910. The Miners were widely considered one of the strongest minor-league teams of the era. They posted a record of 90-34 (.726) and won the Western Association pennant by a whopping 22½ games.3 The team's seven-man pitching staff was bolstered by five hurlers, including Hall, who would eventually make it to the majors. Hamilton appeared in a team-high 36 games on his way to earning 19 victories against 8 defeats. By this time the 5-foot-8, 160-pound Hamilton had attracted the attention of the St. Louis Browns brass.
Coming off a dismal 1910 season in which the team used 20 different pitchers and finished with a 47-107 record, the Browns needed pitchers who could eat innings and get major-league hitters out. They turned to the 19-year-old Hamilton to help remedy their pitching woes. Hamilton made his major-league debut on April 14, 1911, when he came on in relief of Lefty George in a 7-5 loss to Cleveland. Ten days later Hamilton made his first start and absorbed his first loss, a 7-6 defeat at the hands of the Detroit Tigers at Detroit's Bennett Park. On April 29 Hamilton earned his first major-league victory with a 1-0 shutout of the White Sox in Chicago. Overall, his rookie campaign was a struggle and he finished with a 5-12 record and a 3.97 ERA. The Browns were no better and finished 45-107, two wins shy of the team's total victories in 1910.
Hamilton established himself as a mainstay in the Browns' pitching rotation in 1912. Trimming his ERA to 3.24, Hamilton led the Browns in innings pitched (249⅔) and strikeouts (a career-high 139) on his way to posting an 11-14 record. On August 30 he wrote his name in the annals of baseball history in indelible ink when he no-hit the Detroit Tigers at Navin Field to become the first St. Louis Browns pitcher to author a no-hitter. The feat carried added significance; it was the first no-strikeout no-hitter in major-league history.
Hamilton recorded his only winning record with the Browns in 1913. He pitched in 31 games, 24 as a starter, and posted a 13-12 record. Despite making his final appearance of the season on August 8, Hamilton managed to toss 19 complete games, three shutouts, and two one-hitters on his way to recording a 2.57 ERA. At the ripe young age of 22, his stock was clearly on the rise and it was widely reported that the Philadelphia Athletics' Connie Mack had interest in signing Hamilton for the coming season.4
Before the 1914 season the upstart Federal League began raiding major-league rosters in an effort to challenge the senior and junior circuits' monopoly on major-league status. Hamilton was one of the players targeted by the Federal League's Kansas City Packers. On April 9 he accompanied former teammate and now Packers player-manager George Stovall to Kansas City after signing a three-year, $21,000 contract with the club, which included a $5,000 cash bonus. This infuriated the Browns and elicited a strong response from team president Robert Hedges. Hedges declared, "You can say for me that President Johnson, the American League, the National Commission, and organized baseball in general will never permit Earl Hamilton to play with the Kansas City Federals."5 AL President Ban Johnson himself responded by stating, "The American League will stop Hamilton if it takes every dollar in the treasury. He signed a most liberal three-year contract with the St. Louis Browns, and nothing will be left undone to check him for his willful violation of his contract."6
Hamilton's association with Federal League, like that of many of his major-league colleagues, was short-lived, as he began to get cold feet. On the eve of the season opener, Hamilton took the train to Oswego under the pretense of visiting family. Instead, he met there with the Browns' owner and agreed to return to St. Louis. A disappointed Stovall reacted by telling the Kansas City Times, "I can go out and get these ball players, but I can't chain 'em down."7 Hamilton had become a "double jumper."8
Hamilton's initial desertion of the Browns and subsequent flip-flop back to the club was followed by bitter accusations between the feuding parties and ultimately the filing of a lawsuit by the Packers against him. The suit charged Hamilton with violating his contract and sought $25,000 in damages from the hurler to compensate for the "great loss" the club suffered by his return to the Browns. The petition explained the loss by stating, "He is a wonderful pitcher and a great draw."9
The 1914 season was one of Hamilton's finest in the majors. He pitched in 44 games for the Browns, starting 35 and completing a career-high 20 while recording five shutouts. He finished the season with a 16-18 mark and a 2.50 ERA for a Browns club that finished in fifth place with a record of 71-82. The season personified Hamilton's years with the Browns. While he was generally considered one of the better left-handed pitchers in the American League during these years, playing for a team that typically ranked near the bottom in batting average, runs scored, and fielding did not result in the number of wins one might expect. 
Hamilton made headlines after the 1914 season when a car he was driving, with five female passengers, was involved in a predawn single-car accident on the Eads Bridge in St. Louis. Hamilton was badly injured, suffering a fractured arm, broken ribs, a broken collarbone, and facial lacerations. The left-hander was hospitalized for nearly two weeks and it was originally feared that his pitching career might be over. All five passengers were also seriously injured, and one died from her injuries.10
Recovered from his injuries, Hamilton reported to spring training in March 1915 and declared his left arm fit for duty. He made three starts to start the season before being suspended indefinitely and fined $500 on May 7 for "alleged misbehavior off the field" that led to a heated exchange with Browns manager Branch Rickey.11 After a three-week period in which he continued to "assiduously" work out with the Browns each morning, he was reinstated.12 Rickey's eagerness to welcome any winning equation to his pitching staff helped secure Hamilton another chance. Hamilton finished the 1915 season with a record of 9-17 and an ERA of 2.87.
Hamilton started the 1916 season with the Browns and made a single relief appearance for the club before the Tigers "purchased" his contract off waivers on May 29. In reality Tigers manager Hughie Jennings agreed to take Hamilton on a trial basis for a period to determine if he was worth the stipulated price of $7,500.13 Hamilton made five starts for the Tigers, finishing with a mark of 1-2 with a respectable 2.65 ERA. Though he posted an ERA more than a third of a run better than the Tigers' 1916 team ERA, Jennings decided the waiver price was too high and instead St. Louis claimed him back off waivers from the Tigers.14 Hamilton finished the 1916 campaign with St. Louis, going 5-7 with a 3.05 ERA.
The 1917 season was Hamilton's last with the Browns. The left-hander failed to win a game, finishing 0-9, despite posting a relatively average ERA of 3.14. Before the start of the 1918 season, Hamilton was sold to the Pittsburgh Pirates. The 26-year-old's career with the Browns was over. His seven-year totals with the Browns were modest in light of the promise his career had held at the start. He finished with a mark of 59-89 and a 3.00 ERA.
Hamilton thrived in his new environment and for the first month of the season enjoyed the best stretch of his career. He made six starts for the Pirates, all complete-game victories. In 54 innings he yielded just five earned runs. He finished 6-0 with a 0.83 ERA. But in May, with the World War I "work-or-fight" order in effect, he enlisted in the Navy.
In previewing the 1919 season, Spalding's Official Base Ball Guide speculated that Pittsburgh might have won the pennant in 1918 had Hamilton been available for the entire season. While it is inconceivable that he could have single-handedly closed the 17-game gap between the first-place Chicago Cubs and fourth-place Pirates, the return from the war of Hamilton and other Pirates regulars increased expectations among the Pittsburgh faithful.
But both Hamilton and the Pirates took a step back in 1919. Hamilton's setback started in spring training when the southpaw reportedly suffered from a bad cold and a loss of appetite that resulted in a 15-pound weight loss from the time training camp opened.15 He didn't make his first start of the season until April 27 and pitched in only 28 games, finishing the year with an 8-11 record and a 3.31 ERA.
Hamilton had a resurgent 1920 season. His 230⅓ innings pitched were the most he had thrown since 1914. He pitched 16⅓ of these innings in a single game when he squared off with the New York Giants' Rube Benton in a marathon pitchers' duel on July 16. Both pitchers held their opposition scoreless for 16 innings. But in the 17th inning Hamilton got only one out before surrendering seven earned runs and being relieved by Wilbur Cooper.16 Benton retired the Pirates in the 17th to secure the win. Hamilton recorded only a single strikeout in his 16⅓ innings of work. He finished the season with a 10-13 mark.
The 1921 season brought a renewed optimism to the Pirates. Along with Wilbur Cooper, Whitey Glazner, Babe Adams, and Johnny Morrison, Hamilton formed the nucleus of the rotation that would lead the Pirates to a second-place finish, four games behind the pennant-winning New York Giants. This was the closest Hamilton would ever get to the World Series. He started 30 games for the Pirates that season and finished with a record of 13-15 and a 3.36 ERA.
Love was in the air during the spring of 1922. On May 11 newspapers reported that Hamilton was engaged to marry Edna Noonan of Alexandria, Minnesota. The announcement traced the start of the romance to the Pirates' spring training in Hot Springs, Arkansas.17 On the mound, meanwhile, Hamilton enjoyed only the third (and final) winning season of his career. Despite an ERA that had grown to 3.99, largely due to the new livelier ball, the now 31-year-old posted 11 victories against 7 defeats.
Hamilton made 28 appearances and 15 starts for the Pirates in 1923. The 141 innings he pitched were his lowest total since his abbreviated 1918 season. He finished his final full season in the majors at 7-9 with a 3.77 ERA. In his six-year stint with the Pirates he was 55-55 with a 3.35 ERA.
In December of 1923 the Philadelphia Phillies claimed Hamilton off waivers from the Pirates. The Phillies were coming off a disastrous last-place finish that saw the team win only 50 games and finish 45½ games behind the first-place Giants. Unbeknownst to the Phillies, Hamilton's days as a major-league pitcher where behind him. He struggled in three appearances in early May before being released. 
His major-league career over, Hamilton finished the 1924 season and spent the entire 1925 season with the Minneapolis Millers of the American Association. In 1926 and 1927 he pitched for the Los Angeles Angels of the Pacific Coast League, notching 24 and 7 victories respectively. At the age of 41, Hamilton returned to the Joplin Miners, now in the Class-A Western League, for his last season as a player in Organized Baseball. Pitching against players averaging more than 15 years younger, he finished with a record of 6-7.
In 20 professional seasons, Hamilton finished with a combined record of 195-213. At the major-league level, the diminutive left-hander logged 2,342⅔ innings and posted a career record of 115-147 with a 3.16 ERA. As of 2016 his 115 victories ranked fourth behind Jesse Tannehill (197), Dolf Luque (194), and Bobby Shantz (119) for pitchers who were 5-feet-8 and shorter.
Hamilton remained active in baseball as a minor-league manager, scout, and club owner. Later in life he moved to Anaheim, California, and opened a lumberyard.18 He died of emphysema at Memorial Hospital in Anaheim on November 17, 1968, and is buried in Anaheim's Melrose Abbey Cemetery. He was survived by his second wife, Clyde Mae Hamilton, who died in 1985.
This biography appears in SABR's "No-Hitters" (2017), edited by Bill Nowlin.
Notes
1 US Census, 1900.
2 Kansas Historical Society, kshs.org.
3 Bill Weiss and Marshall Wright, "Top 100 Teams." Retrieved from milb.com/milb/history/top100.jsp?idx=66.
4 "Topics of the Sport World," Ekalaka (Montana) Eagle, September 26, 1913.
5 "Federal Raid on St. Louis Browns," New York Times, April 10, 1914.
6 "Earl Hamilton, Pitcher, Taken by Federals," Harrisburg (Pennsylvania) Telegraph, April 13, 1914.
7 Peter Grathoff, "Long-Forgotten KC Packers Will Take Center Stage at Wrigley Field for Centennial," Kansas City Star, April 22, 2014.
8 Steve Steinberg, "Robert Hedges," sabr.org/bioproj/person/b91246d7.
9 "Pitcher Hamilton Sued for $25,000," New York Times, April 17, 1914.
10 "Pitcher Hamilton Hurt," New York Times, October 11, 1914.
11 "Earl Hamilton Suspended," Pittsburg Press, May 7, 1915.
12 "Earl Hamilton Is Reinstated," Pittsburg Press, May 30, 1915.
13 "Earl Hamilton May Be Returned to St. Louis, "Pittsburg Press, June 23, 1916.
14 Earl Hamilton, baseball-reference.com.
15 "Earl Hamilton Is on Invalid List: Star Southpaw Can't Eat and Has Lost Fifteen Pounds Since Reporting at Camp," Pittsburgh Press, April 4, 1919.
16 Frank Jackson, "No Runs, No Hits, No Strikeouts," hardballtimes.com/no-runs-no-hits-no-strikeouts/.
17 "Local Baseball Star Is Engaged to Marry," Pittsburgh Press, May 11, 1922.
18 Paul Batesel, Major League Baseball Players of 1916: A Biographical Dictionary (Jefferson, North Carolina: McFarland & Co., 2007), 67.
Born
July 19, 1891 at Gibson, IL (US)
Died
November 17, 1968 at Anaheim, CA (US)
If you can help us improve this player's biography, contact us.
https://sabr.org/sites/default/files/HamiltonEarl.png
600
800
admin
/wp-content/uploads/2020/02/sabr_logo.png
admin
2012-01-04 19:54:14
2021-11-01 05:44:31
Earl Hamilton