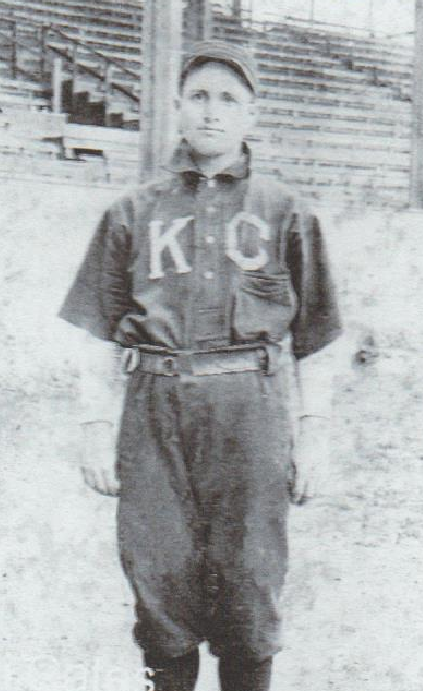 ---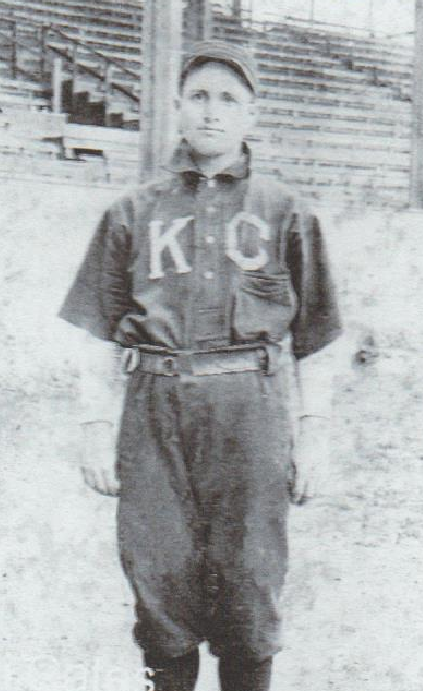 With high-school graduation behind them, it was time for the Cates twins to decide upon a career course. Neither wanted the stable but strenuous future of life on the Cates family farm. For Levi, a painter's job at the local cement factory beckoned. This is the bio of Eli, the brother who chose to pursue a livelihood in professional baseball. A marginally talented right-handed pitcher and utility player who bounced from place to place, Eli Cates spent almost 20 years in the game, wearing the livery of some 30 different semipro, independent professional, outlaw, winter league, and minor-league ballclubs. His crowning achievement was spending the entire 1908 season in the American League as a member of the Washington Senators. Five years later, a late-career shot at a major-league encore was short-circuited by an ironic event: a farm accident. While helping the family bring in the late fall corn harvest, Eli suffered a debilitating arm injury. His professional pitching days were over but a long life still lay ahead. Cates settled down, held various jobs, raised a large family, and remained a close follower of the game until his death at age 87.
Eli Eldo Cates and Levi Aldo Cates were born on January 26, 1877, in Greens Fork, a small farming community in east-central Indiana not far from the Ohio border. They were the last of the nine children born to farmer Eli Henry Cates (1838-1921) and his wife, Mary Ann (née Murry, 1838-1908).1 An observant Quaker, the elder Eli was born in Tennessee and came to Greens Fork as a child. His wife was a local girl. After their marriage in early 1858, the couple raised their quickly-expanding family on a farm located outside town and led quiet, hardworking lives.2
Eli and Levi attended school through graduation from Greens Fork High School in June 1895.3 In their early teens, the twins had spent their leisure hours on the baseball diamond, playing pickup games or for Greens Fork teams against the nines of nearby towns.4 Eli began to play-for-pay with a semipro team in adjacent Centerville; his wage was $2.50 per game, plus lunch and dinner.5 From there he proceeded to playing briefly for semipro clubs in Linton, Indiana; Bradford, Pennsylvania (where he had trouble getting paid); and Traverse City, Michigan. His first press notice came while he was pitching for a club in Cambridge City, Indiana. In June 1896 the local paper declared: "Eli Cates of Greens Fork has developed into a phenomenal pitcher and an effort will be made to secure him a trial with Indianapolis."6 The Western League was probably too far a jump for young Cates, but shortly thereafter he secured a berth with his first fully professional team, an unaffiliated club based in New Castle, Indiana. The following season he moved up to the Connorsville club in the unrecognized Indiana State League. Finally, some excellent work for an independent team in Danville, Illinois, precipitated Cates's entry into Organized Baseball. In August 1898 he was signed by the Toledo Mud Hens of the Class B Interstate League.7
By now a sturdy 5-feet-9, 175 pounds,8 Cates debuted with a seven-hit, complete-game victory over the Mansfield Haymakers. Thereafter, he also "pitched fine ball" against Springfield but dropped a 3-2 decision, the opposition runs all coming courtesy of a bases-loaded throwing error by Cates himself.9 In eight games Eli posted a 4-4 record for the Mud Hens. A righty batter, he hit a respectable .267 (8-for-30). In all, it was not a bad start. The following season, Cates blossomed. He went 21-12 in 39 appearances for Toledo,10 and was selected by the Cincinnati Reds in the postseason minor-league player draft.11 Unhappily for Cates, he never received a chance to show Cincinnati his stuff. That winter he was optioned to or drafted by – accounts differ – the Kansas City Blues of the minor American (née Western) League.12 Whichever the process, Cates was still in the minors.
At Kansas City Cates promptly demonstrated that he was not yet ready for the big leagues. He was hit hard (106 base hits surrendered in 66 innings pitched) and went 2-5. In late June he was unconditionally released.13 The time spent in Kansas City, however, was not a complete loss for Eli. While there, he made the acquaintance of Kathryn Cooley. The two were married in November of 1900,14 but little evidence of the union survives. All that can be said is that at least one child (name unknown) was born and that the couple divorced sometime after 1907.15 Meanwhile, Eli had resumed his playing career, re-signing with Toledo and posting a 9-5 log for the remainder of the 1900 season.
An attempt to take a competitive step up was again unavailing in 1901. Cates was signed by the Minneapolis Millers of the fast Western League,16 but proved a bust. By late June, he was one of three "useless" players traded to league rivals by Millers manager A.B. Beall.17 Brief tours of duty with the Colorado Springs Millionaires and the Des Moines Hawkeyes were also unsuccessful. By mid-August, Cates was pitching for the Shreveport Giants of the Southern Association,18 but he was soon in disfavor there, as well. His performance was mediocre, and Cates's chronic complaining about umpire calls on balls and strikes – decades later it was recalled that Eli had been known as Cry Baby Cates19 – was particularly grating to Association observers.20 Released by Shreveport the following spring, Cates signed with the Rochester Bronchos of the Eastern League.21 There, he was considered "the hard luck slab artist of the league,"22 having lost several close decisions on his way to posting a winless (0-9) record for Rochester. By midsummer, Cates was out of Organized Baseball and back home in Indiana pitching semipro ball.
Cates revived his professional career in 1903, pitching the Sedalia (Missouri) Gold Bugs to the title in the lowly (Class D) Missouri Valley League.23 The following season he returned to the MVL, now promoted to Class C minor-league status, and went 16-18 for the Leavenworth (Kansas) Orioles. Cates then took a major step upward, joining the Portland Giants of the Class A Pacific Coast League. Early in the 1905 season he was sidelined by typhoid, but recovered to post a 10-11 record for the fifth-place (94-110) Giants. In late September, a favorably impressed Seattle Times declared that "Cates is good any day he is pitched."24 But Eli was unable to see the grueling PCL schedule to its end. The following month, he "was called East on account of the serious illness of his child."25 The fate of that unidentified child is unknown, but Cates's time with Portland had run its course.
Portland had reserved Cates for the 1906 season,26 but the next spring it was reported that Cates wished to remain closer to home and was angling for a spot on the Joplin (Missouri) Miners of the Class C Western Association.27 In time Cates was persuaded to return to the PCL, but not as a member of the Portland club. Rather, he became the workhorse of the rival Oakland Oaks. Pitching for a bad (77-110) team, Cates impressed. He went 24-24, with a commendable 2.60 ERA in an exhausting 422⅓ innings pitched. He also played 27 games in the Oakland outfield (but batted a meager .191). He highlighted the season with a 7-0 no-hitter thrown at the Fresno Raisin Eaters on September 2. Regrettably for Eli, the wide expectation that he would be drafted that winter by a major-league club went unrealized.
Cates established himself as worthy of a big-league tryout the following year. The 1907 season also featured the first discovered report that Cates was now throwing a spitball.28 After hard-nosed salary negotiations – Oakland manager George Van Haltren publicly complained that "Cates wants the earth, as well as transportation [to the West Coast] for his family"29 – Eli returned to the Oaks and turned in another year of yeoman service. He also fired his second no-hitter, a 2-1 gem against Portland on June 25. In late July Cates's contract was purchased by the Washington Senators, with delivery slated for the following spring.30 By season's end, the Cates log stood at 21-24, with a PCL-leading 226 strikeouts and a 2.19 ERA in 436⅓ innings pitched. Come 1908, Eli would finally be getting the major-league opportunity he had been seeking, but the 850-plus innings he had thrown the previous two seasons had taken their toll on his right arm.
Washington club boss Joe Cantillon had overstocked the Senators reserved list, and more than 40 hopefuls were invited to spring camp. A sticking point with Cates, always a tough negotiator, was money. The $2,400 salary offered by Washington was acceptable, but Eli also wanted a slice of the purchase price (reportedly $3,000) that the club had paid Oakland for his release. Otherwise, he would pitch for Fresno of the outlaw California State League.31 In time, he relented, grudgingly, on the purchase-price demand and accepted Washington's terms. Thereafter, Cates showed well on the mound in camp, and enhanced his value to the club by taking an occasional turn in left field. With the regular-season roster restricted to 14 players, Cates's versatility made him an asset and he made the Opening Day roster – as a 31-year-old rookie.
Five games into the 1908 season, Cates made his major-league debut, coming on in the third inning in relief of starter Hank Gehring. Although he surrendered 10 hits, Eli kept Washington in the game, yielding only two runs over the final 7⅔ innings of a 4-3 loss to the New York Highlanders. The outcome prompted the Washington Evening Star to remark: "Too bad Cantillon did not start Cates."32 On April 29 Cates got his first start, against the Philadelphia A's, and pitched decently, dropping a 3-2 decision. A month later he registered a complete-game victory, shutting down Boston on three hits, 6-1. But recurring arm miseries limited his assignments, and Cates would get only 10 starts the entire season. One of these, a June 25 outing against Boston, produced the most memorable game of Eli Cates's career: a 13-inning duel with the venerable Cy Young that ended in a 2-1 defeat. Decades later Eli would describe the contest as "the game I liked the most of all I played"33 (perhaps because as Cates remembered it, he was the winning pitcher, not Young).
In early August, Cates saw action at second base when an injury to shortstop George McBride necessitated the temporary reshuffling of the infield. Although he went hitless at the plate in three games, "Cates play at second was a revelation," reported the Washington Evening Star. "He filled the position as if it had been his all his life."34 After that, Eli returned to spot-starter duty, the high point being a Walter Johnson-assisted 6-1 victory over Philadelphia on September 15. Pitching for a seventh-place (67-85) Senators club, Cates finished the season at 4-8, with a respectable 2.53 ERA in 113⅔ innings pitched. In 19 outings (10 starts, seven complete games), he struck out 33 enemy batters, walked 32, and yielded a .261 opponents batting average. His own offensive stats were minimal: a (11-for-59) .186 batting average, with two extra-base hits and three RBIs. While far from eye-popping, the performance was nevertheless sufficient for Washington to reserve Cates for the 1909 season. But unbeknownst to Eli, he would never play another major-league game.
If the 1908 season represented the zenith of Cates's professional career, the following year may have been its nadir: He went from being on a major-league roster to pitching in an offseason outlaw league. In January 1909 it was reported that Cates was among the multitude of Washington holdover players targeted for dispersal.35 Eli himself then generated the story that he was ticketed for the New York Highlanders.36 But Joe Cantillon had another destination in mind for Cates: the American Association club in Minneapolis, run by his younger brother, Mike. Cates was having none of it. Angry about Cantillon's efforts to cut his $2,400 salary and still brooding over the denial of any share of his purchase price from Oakland, Eli left Organized Baseball, signing with the San Francisco Orphans of the outlaw California State League.37 A return to the Pacific Coast, however, did not make Cates any happier. He pitched indifferently for several weeks, antagonized the locals with petulant behavior on the mound,38 and then "once more repeated his grasshopper stunt,"39 succumbing to the entreaties of Mike Cantillon and jumping to Minneapolis.40
The change of scenery did not improve Cates's performance or disposition. He threw two shutouts for the Millers, but lost every other starting assignment given to him and was soon reduced to relief work.41 In mid-July, Mike Cantillon optioned Cates to the Winona (Minnesota) Pirates of the Class C Minnesota-Wisconsin League, with a promise of free agency at season's end reportedly used as inducement to get the disgruntled Cates to report to his new club.42 But once the Winona season concluded, Cantillon protested the signing of Cates by the American Association Milwaukee Brewers,43 and for reasons undiscovered, Cates never did any pitching for Milwaukee. Instead, he finished the year back in the California State League, pitching in its short winter league for San Diego and Pasadena.44
The downward slide in Cates's career continued the following year. Rescued from the wastelands of Arizona in late May of 1910 by the Des Moines Boosters of the Western League, Eli was a sore-armed (1-8) flop, and was serving mostly as a backup outfielder by season's end. In 1911, however, both his wing and career rejuvenated. Signed by the Vancouver Beavers of the Class B Northwestern League, he chipped in a 16-12 record and some reserve outfield duty for the NWL pennant-winners. Traded to the rival Victoria (British Columbia) Bees in the offseason, Cates did little pitching in 1912. He spent most of his playing time at shortstop or in the outfield, fielding competently in the pasture (.965 FA), if not at short (.867). But he was near-helpless with the bat, registering a paltry .169 batting average in 84 games played for Victoria.45 The year ended on an off-the-diamond high note. On December 28, 1912, Eli took 16-year-old Edna Irene Bucy of Greens Fork as his second wife.46 In the ensuing 15 years, the couple had nine children.47
Marriage evidently brought with it the desire to stay close to home in Indiana. To that end, Cates signed for the 1913 season with the Indianapolis Hoosiers of the newly minted minor Federal League. As he had two seasons earlier in Vancouver, Eli proved a useful member of a pennant-winning club. On the mound, he went 12-8. At the plate, he batted a surprisingly robust .310.48 Thus, when the Federal League declared itself a third major league that fall, Cates had a shot at a big-league return with the Hoosiers. Despite his age (now approaching 37), Eli had prior major-league pitching experience and roster-spot-saving positional versatility, and was a native Indianan, to boot. Whatever comeback dreams he harbored, however, were dashed by a late-November visit to one of the Cates family farms. While assisting either an uncle or older brother (press reports conflicted) bring in the harvest, Eli suffered a career-ending injury. Initial Associated Press reports grimly related that his right hand had been severed by a corn thresher.49 Follow-up reports provided brighter news, with Cates declaring that he suffered from no more than "a slightly injured right arm."50 It "was nothing serious."51 The truth lay somewhere in between. Cates's hand was intact, but he had suffered an injury that left his pitching arm "useless" for months thereafter.52
Dropped by Indianapolis, Cates sought a job with the South Bend (Indiana) Benders of the Class C Southern Michigan Association, but was turned down.53 The 16-season professional playing career of Eli Cates had reached its end. About to start a large family, Cates got a job as an assembler at a Delco-Remy Electric Company plant in Anderson, the small Indiana city where he had pitched earlier. For several summers thereafter, Eli managed the semipro Anderson Grays on weekends, taking a frequent turn on the mound.54 In the early 1920s he became a salesman for the Fleischmann Yeast Company. A decade later, he settled into the position of custodian-bartender at the local Eagles Club. Cates continued in club employ until he retired at about age 70.
In May 1930 Edna Cates died. She was only 34.55 Her untimely passing left Eli seven children56 to raise alone (as he never remarried), and later at least one of them always lived with their father throughout his remaining years. As he aged, Eli stayed connected to baseball, often attending the home opener of the Cincinnati Reds, the club that had drafted him in 1899, and regularly watching games on television. He was also an avid supporter of Little League. In August 1956 the elderly Cates happily served on the committee arranging a local celebration for Anderson's hometown hero, Brooklyn Dodgers pitching ace Carl Erskine.57 The following year brought a sad event: the funeral of his twin brother Levi, dead at 80. By now, Eli's own demise was on the horizon. Suffering from various infirmities, he was admitted to Anderson Community Hospital on several occasions and died there on May 29, 1964. Eli Eldo Cates was 87.58 Following funeral services, his remains were interred at East Maplewood Cemetery, Anderson. Survivors included daughters Maxine Cates Leever and Hilda Cates McAtee; sons Jack, Eugene, Joseph, and Harold Cates; 19 grandchildren; and four great-grandchildren.
Sources
Sources for the biographical detail provided herein include the Eli Cates file maintained at the Giamatti Research Center, National Baseball Hall of Fame and Museum, Cooperstown, New York; US Census, Indiana city directory, and Cates family data accessed via Ancestry.com.; and various of the newspaper articles cited below, particularly the extensive profile of Cates published in the Anderson (Indiana) Herald on September 5, 1954. Unless otherwise noted, stats have been taken from Baseball-Reference.
Notes
Born
January 26, 1877 at Greens Fork, IN (USA)
Died
May 29, 1964 at Anderson, IN (USA)
If you can help us improve this player's biography, contact us.
http://sabr.org/sites/default/files/CatesEli.png
600
800
admin
/wp-content/uploads/2020/02/sabr_logo.png
admin
2017-01-18 13:56:40
2017-01-18 13:56:40
Eli Cates