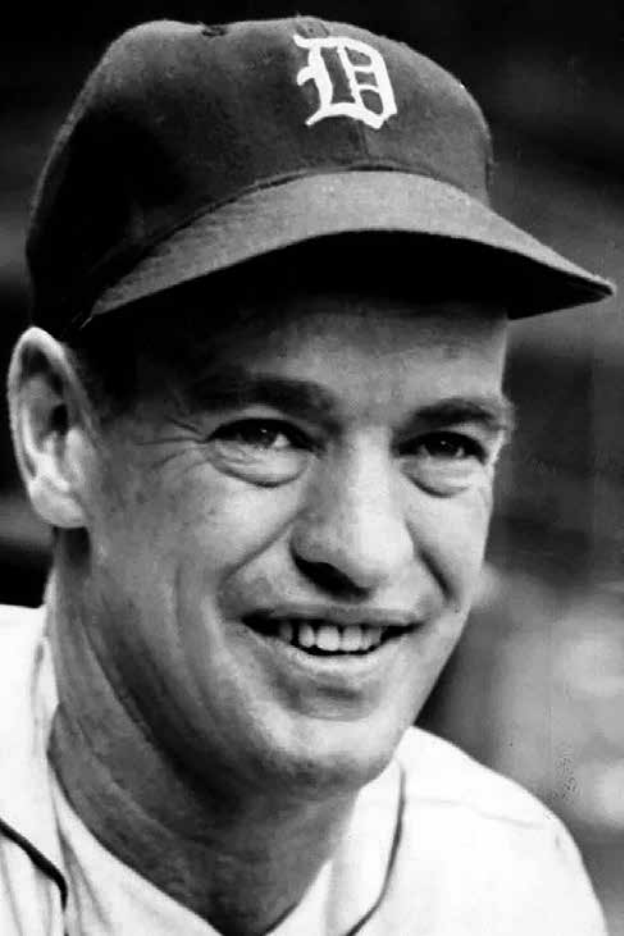 ---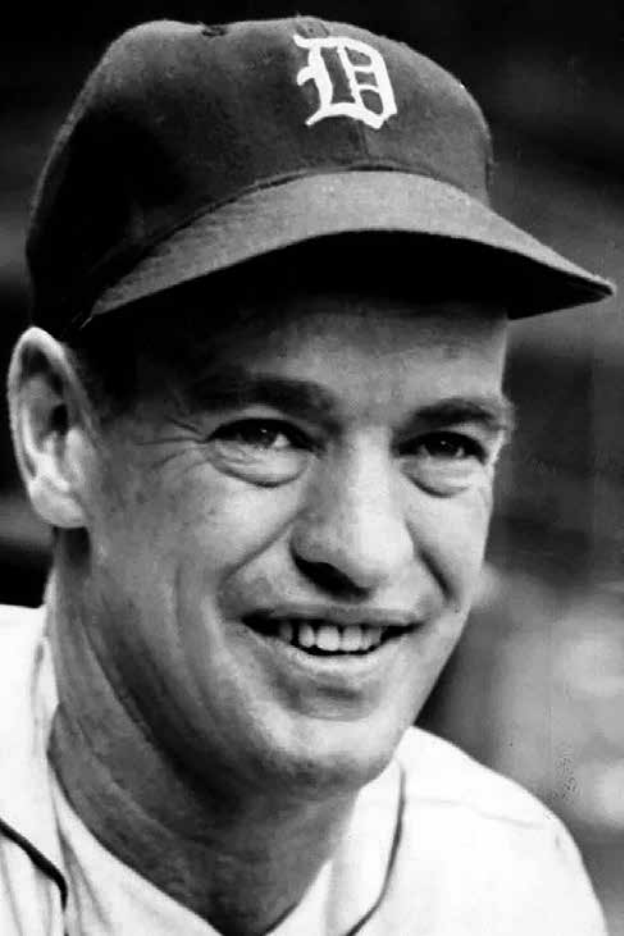 George Caster was a "gay and delightful fellow who went laughing through the summers, doing what was asked of him as well as he could."1 He was the ace and backbone of the Philadelphia Athletics pitching staff in 1937 and 1938 despite losing 19 and 20 games respectively in the two seasons. He tossed 513 innings those two seasons, tantalizing batters with a dancing knuckleball and a mixture of curves and fastballs. The Athletics won 107 games those two summers and Caster accounted for 28. He also absorbed 39 losses. The A's won about 35 percent of their games; Caster's winning percentage was .418.
The Caster family had slowly worked their way across the United States. George's great-grandfather was born in Ohio, his grandfather in Iowa, and his father in South Dakota. George Jasper Caster was the first child born to Ira Brinton Caster and Catherine (Corbett) Caster when he joined the family in Colton, California, on August 4, 1907. He would be joined later by a sister, Catherine, and a brother, John. Ira was a grocery-store proprietor. He also served occasionally as a deputy sheriff in San Bernardino County. Caster's mother had musical talent as a singer and whistler. She was active in the society activities of the area as both a performer and a hostess. Caster attended local schools and graduated from Colton High School. He then enrolled in San Bernardino Community College and attended the University of Southern California briefly.
Colton was a major junction on the railway system in California. During the 1920s its population nearly doubled to 8,000. The community supported a wide range of baseball teams; there was a local league as well as semipro teams that toured. Caster first appeared in box scores as a 19-year-old. Early in his career he made it known that he was a workhorse and would take the hill as often as his team needed. Playing in a winter league in 1927 for a team called West Coast Theatre, he pitched in both ends of a doubleheader against teams named L.A. Nippons and Torrance Merchants. He was pulled after six innings of the first game, but watched his team come back for a 9-7 win. Then he pitched a complete-game victory in the nightcap.
The next spring, Caster pitched for the Colton Cement Dusters before joining the Colton Merchants in a winter league. By this time, news of his talent had spread throughout California and he had signed a contract to join the San Francisco Mission Reds of the Pacific Coast League in 1929. That winter he played baseball, attended college, and played basketball for an independent team. In mid-February of 1929 he left for spring training with the Mission Reds and some early tutelage from manager Wade Killefer.
Caster was a right-handed thrower and hitter. He stood 6-feet-1-inch and weighed 180 pounds. After a month with the Missions, he was farmed out to the San Bernardino Padres in the newly formed Class-D California State League. His manager, former major-league outfielder Rube Ellis, recognized Caster's talent and made him the ace of the staff. Caster responded by leading the league in wins and winning percentage as well as strikeouts. He became a fan favorite because he "has a 'fast' ball and shows more zip on his twisters than any other hurler."2
The league disbanded in mid-June with the Padres in third place. Caster was one of the players elevated to the Reds roster. In 84 innings, he posted a 5-4 mark with a 4.71 ERA. Caster earned his first PCL win on June 20, when he relieved football great Ernie Nevers. Caster got one out to close the ninth and saw his team rally to win the game. The Reds made the playoffs in 1929 for the only time in their 12-year history, but lost to the Hollywood Stars.
In the offseason, on November 6, 1929, Caster married Daisy Jeanne Herlinger. She was a native of Colorado who had moved to San Bernardino and graduated from high school there a year after Caster left Colton High School. The couple had two children, Connie (born in 1932) and Catherine (born in 1935).
In 1930, Caster got off to a shaky start, losing his first start and following that with a rocky relief appearance. He righted himself and won three straight starts before a couple of rough outings shattered his confidence. He spent about a month in relief before he was returned to the rotation in early June. Three losses and a no-decision coupled with control issues forced the Reds to option Caster to the Globe Bears in the Class-D Arizona State League on July 6.
Caster continued to be inconsistent with Globe. The Arizona Republic credited him with a 6-7 regular-season mark for the playoff-bound Bears.3 The Bears swept Phoenix in the first round as Caster tossed a complete-game victory in the second match-up. He lost the opener of the finals with the Bisbee Bees and then was hammered in a relief appearance. A scheduling disagreement led to a forfeit win for Bisbee to end the playoffs. Caster returned to the Bay Area and made six starts for the Missions, winning the last two. He closed out the season on the coast with an 8-10 mark and a 5.48 ERA.
Caster came to training camp in 1931 intent upon improving his craft. Wildness had eroded his confidence in 1930 and he worked on both his control and his mindset in tight situations. He had to learn to work out of jams, especially in late innings. He was put to an early test on March 16 in an exhibition game with the Detroit Tigers. He entered the game in the sixth and the Missions quickly put him in a hole by making two errors. Caster surrendered some runs, but kept his composure and finished the game. Mission rallied for an 8-6 win.
In 1930 Caster walked 78 in 128 innings. In 1931 he walked 79, but worked 236 innings. The Missions struggled to an 84-103 finish and just missed the cellar. Caster posted a 13-17 record. His season high points came on May 31, when he shut out Sacramento on four hits, and July 5 and September 8, when he tossed complete-game victories and hit home runs. He was scouted by the Pirates in July and the Phillies in September, but neither team made an offer.
Caster held out briefly in 1932, but reported to the Missions' training camp in Woodland, California, in excellent shape. He pitched a March 24 exhibition against the Chicago Cubs in San Francisco which the Missions won 11-4. The Missions were destined to finish in last place with a 71-117 record despite Ox Eckhardt's league-leading .371 batting average. Despite the positive start, Caster's season quickly turned sour. He did not record a win until April 29. An ankle injury and a bout with a dead arm made him ineffective.
On July 5, after Caster allowed four first-inning runs and retired only one batter, the Missions released him. He was quickly signed by Los Angeles. He lasted less than two innings in his first and only start for the Angels. In July and August, he made nine relief appearances before he was released along with Fred Haney and Homer Summa on September 1. He closed out the season with a 3-9 record.
The San Francisco Chronicle wrote on January 21, 1933, that Caster had been signed by the Seattle Indians. The writer offered that Caster had the ability, but that he "works so hard that he loses his stuff. If he had better poise and learned how to conserve his strength he could win in this league."4
The Indians opened the season poorly and were in last place at 4-10 before Caster saw much action. He got his first start on May 7 and lost to Portland. Nine days later he faced Oakland and beat the Oaks 11-5, helping his own cause with two doubles. On June 10, he blasted a three-run homer and pitched a complete-game 11-4 win over Hollywood. But the losses piled up faster than the wins. For the season, Caster went 12-19 for the Indians, who finished last in the PCL at 65-119.
The 1934 season opened on a bright note when Caster beat San Francisco 4-1, but that was his high point with the Indians. They sold him to Portland on May 5. Caster's game came together with the Beavers. He posted his finest ERA in the Pacific Coast League at 3.40, which led the team. He surrendered 9.46 hits per nine innings, by far his lowest total in the six seasons in the PCL. Connie Mack and the Athletics came calling and Caster went east along with Jack Wilson on September 6.
Caster made his major-league debut on September 10, 1934, in Cleveland. He had gone to a no-windup delivery and used it when he faced the Tribe's power trio of Earl Averill, Hal Trosky, and Joe Vosmik. He held the trio of .300 batters without a hit on his way to a 9-6 win. Roy Mahaffey pitched the ninth inning after Caster was touched for three runs in the eighth. At the plate, Caster poked a couple of singles and drove in two runs. Four days later he took on the Browns in St. Louis. He tossed a complete game but lost 5-2. On September 19 he went 10 innings in Chicago to beat the White Sox 5-3. He closed out his rookie season with two relief appearances, winning one and losing one. In 37 innings, Caster posted a 3.41 ERA to go with his 3-2 record. He batted .267 with 4 RBIs.
Caster's 37 innings put him 10th on the staff in work. At 26, he was the fourth oldest pitcher on the staff. The Athletics had finished fifth in 1934 and prospects looked good for 1935. Mack returned sluggers Jimmie Foxx and Bob Johnson, kept his infield intact, and added rookie Wally Moses to the outfield. But the pitching staff took a nosedive. Only Johnny Marcum and Roy Mahaffey put up better numbers in 1935 than in 1934. Sugar Cain and Joe Cascarella went from a combined 21 wins to just one and were both dealt. Bill Dietrich's ERA skyrocketed.
Caster took on the role of mop-up man in 1935. He appeared in 25 games and worked 63⅓ innings. Only four times did he find himself in an Athletics victory. At the close of the season he got his only start and gave up eight runs to Cleveland in a 10-0 loss. He finished 1-4 with a 6.25 ERA.
Caster returned to the Portland Beavers in 1936. There he was united with veteran catcher Earle Brucker. In their early sessions, Brucker was unimpressed with Caster's fastball or curve. "Is that all you got?" he asked. "What do you use for a change of pace?" Caster said he had a knuckleball, but catchers did not like him using it. "You throw it," Brucker said, "If I can't catch it, I'll run it down."5
With his pitching repertoire complete, Caster went on to his finest season. He won 25 games to lead the league and led in strikeouts with 234. The Beavers finished in first place and then won eight of nine playoff games to clinch the title. Caster netted three of the playoff victories to give him 28 wins for the year. He pocketed over $3,000 in prize money. Brucker and Caster joined the Philadelphia Athletics for 1937.
Caster began 1937 by ruining the April 23 Ladies Day in Washington. Before 15,000 spectators, he tossed a nifty four-hitter and won 7-1. He followed that performance with four complete games in his next five outings and found himself the ace of the Athletics staff. He posted a 12-19 record with a 4.43 ERA. His wins and ERA were both second on the team. He completed 19 of his 33 starts and tossed three shutouts. The first of those was against Cleveland on June 27. The 10-0 win snapped a personal six-game losing streak.
The following year, 1938, Caster stepped up his performance as the Athletics fell into the cellar. He went 16-20, throwing 20 complete games. Caster's ERA of 4.35 was more than a point below the team's total and below the league average, too. He tossed two shutouts. Only Bobo Newsom and Red Ruffing had more complete games and only Newsom worked more innings. Caster accomplished all this for a team that managed only 53 wins. His overall WAR of 5.0 was the best on the team.
Caster earned the honor of starting on Opening Day in 1939 and responded with a four-hit shutout of Washington. That would be the high point of a season in which he was plagued with arm troubles. He missed two weeks in May and June and then was shelved from July 9 to September 11. When he came back late in the season he was relegated to relief duties. He posted a 9-9 mark.
The 1940 season proved to be an even greater struggle for Caster. He dropped his first four decisions before earning a win in relief. He proceeded to lose seven more starts before finally earning a win in a June 26 complete game. He posted two wins in July on his way to a dismal 4-19 record. His ERA ballooned to 6.56. On November 16, he was picked up on waivers by the St. Louis Browns.
Caster continued his struggles in 1941 with the Browns by winning only 3 of 10 decisions and posting an ERA of 5.00. Luke Sewell took over as Browns manager in late May. Caster was given the role of game finisher and would never start another game in the majors. The statistic of a save did not exist in the 1940s, but baseball historians have added the statistic retroactively. Caster embraced his new role and became one of the game's best relievers. In 1942 he had an 8-2 record with five saves. His ERA was a sparkling 2.81. He followed that up with a 6-8 mark and eight saves in 1943. His ERA of 2.12 was the second best in the league for pitchers with more than 10 innings. His eight saves tied him with Johnny Murphy for fourth.
The Browns won the pennant in 1944 and Caster played a major role. His 12 saves tied him for the league lead. He had a 6-6 record and an ERA of 2.44. Writer Frederick G. Lieb called him simply "the best relief pitcher in the majors."6 Caster did not see any action in the World Series. In 1945 Caster struggled and was placed on waivers with a 6.89 ERA. The league-leading Detroit Tigers took a chance and claimed him on August 8. He immediately paid dividends by going 4⅓ and 4⅔ innings to earn victories on August 11 and 12. He suffered two rough outings versus the Yankees when he surrendered 10 runs in 8⅓ innings. Without those two outings, his ERA would have been 2.51; as it was, it soared to 3.86. With Detroit, he won five of six decisions and saved two games.
Caster saw action in Game Six of the World Series. With one out in the fifth, he relieved Virgil Trucks, who had surrendered four runs. He stranded two runners by getting Andy Pafko to pop up to third and striking out Bill Nicholson. The Tigers claimed the title in Game Seven and Caster added a nice bonus to his salary.
Caster had been eligible for military service throughout the war years. He was a member of the Naval Reserve and had been cleared for submarine duty. In the offseason, he worked in the Long Beach shipyards, which earned him a 2-B classification in 1944. However, he was still called for induction in 1944, but was not taken. It is unknown why he was never called to service.7
Caster returned to the Tigers in 1946. He recorded five saves and a 2-1 record, but with an ERA of 5.66 and at age 38, his career was near an end. He was released and in 1947 played for Hollywood and San Diego in the PCL. His season and career ended in a collision on a California highway. In 1950, he sued the driver and won a settlement, claiming the accident injured his pitching arm. In 1949 he was appointed manager of the Riverside Dons in the Class-C Sunset League. He was fired on September 11 after the team bus broke down 50 miles from a game in Las Vegas. Caster, in the eyes of the team president, did not do enough to get the team to the ballpark.
Caster retired from baseball and became a machinist with Douglas Aircraft. He was attending the company Christmas party on December 18, 1955, when he succumbed to a major heart attack. He was interred in the Sunnyside Mausoleum on the grounds of Forest Lawn Cemetery in Long Beach, California.
This biography is included in "20-Game Losers" (SABR, 2017), edited by Bill Nowlin and Emmet R. Nowlin.
Sources
In addition to the sources cited in the Notes, the author also relied on Baseball-Reference.com.
Notes
1 Red Smith, "Views of Sport," Seattle Daily Times, December 22, 1955: 25.
2 San Bernardino County Sun, May 29, 1929: 12.
3 Arizona Republic, September 2, 1930: 11.
4 "Charley Hall Sends Hurler to Missions," San Francisco Chronicle, January 21, 1933: 12.
5 Red Smith, "Views of Sport," Seattle Daily Times, December 22, 1955: 25.
6 Frederick G. Lieb, "Yank Jinx Big Threat to Browns," The Sporting News, June 8, 1944: 1.
7 His military information was on his HOF questionnaire filled out by Daisy Caster.
Born
August 4, 1907 at Colton, CA (USA)
Died
December 18, 1955 at Lakewood, CA (USA)
If you can help us improve this player's biography, contact us.
https://sabr.org/sites/default/files/Screen%20Shot%202018-10-04%20at%2012.12.23%20PM.png
600
800
admin
/wp-content/uploads/2020/02/sabr_logo.png
admin
2012-01-04 20:41:57
2012-01-04 20:41:57
George Caster