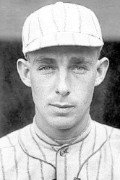 ---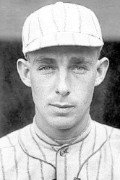 In a remembrance published in the Bangor (Maine) Daily News of January 18, 1962, the decades-deceased Gil Whitehouse was described as "the Babe Ruth of his time" and "the greatest baseball player in Maine's history."1 Something of a baseball prodigy, Whitehouse reached the major leagues as an 18-year-old catcher. But a one-game audition with the 1912 Boston Braves proved a disaster, and he was soon released. Two years later, the youngster rebounded with an outstanding mid-tier minor league season, and subsequently earned an Opening Day start as lead-off batter and right fielder for the 1915 Newark Peppers of the upstart Federal League. Again, the company proved too fast, and he was soon back in the minors. Only three years later and with his early promise unfulfilled, Whitehouse's time in Organized Baseball was over, his playing days seemingly behind him before he reached his 25th birthday.
In 1921, Gil relocated to Maine and finally entered his comfort zone. He found well-paying assignments with semipro and industrial league clubs, cushy club-sponsored off-season employment, and genuine personal contentment. For five summers, his hitting and pitching dominated play in Pine Tree State competitions. In the process, Whitehouse became the darling of the Maine sports press and a fan favorite throughout the state. Then without apparent warning, it all came to an abrupt end in February 1926. Called into work on a Sunday afternoon to open a company plant for delivery trucks that needed to be loaded and fueled, Whitehouse was casually pumping gas when his heart seized. He died within minutes. Gil Whitehouse was only 32, and left behind young three daughters and an eight-months-pregnant wife. The details of his sadly abbreviated life follow.
Gilbert Arthur Whitehouse was born on October 15, 1893 in Somerville, Massachusetts, a northwest suburb of Boston. He was the second of three children2 born to Albert Whitehouse (born 1865) and his wife Henrietta (nee Higgins, 1869). Both parents were English immigrants to Canada where they met and married in Ottawa during the late-1880s. In 1890, the family relocated to Boston as Albert, a gymnastics/physical education instructor, was constantly on the move in search of employment. During Gil's youth, the Whitehouse family resided in various Massachusetts towns; New Orleans; Durham, North Carolina; and, eventually, New York City, where Gil received most of his elementary school education.3 In 1910, the US Census placed the Whitehouses in Philadelphia where 16-year-old Gil is listed as a sales clerk in a city department store. But New England news reports and Whitehouse obituaries tell a somewhat different story of our subject's teen years, as well as his beginnings as a baseball player.
According to one undated/unidentified news clip in the Whitehouse file at the Giamatti Research Center, Gil first attracted attention playing ball for West Brookfield (Massachusetts) High School.4 He then left school at age 15 to play with semipro clubs in the greater-Worcester area. Despite decent size, eventually 5-foot-10/170 pounds,5 above-average foot speed, and a powerful right throwing arm, Whitehouse was never much of a gloveman and constantly in search of a defensive position that he could cover adequately. His forte, rather, was hitting. Although modern reference works list him as a switch-hitter, contemporaneous baseball reportage and vintage photos portray Whitehouse as primarily, if not exclusively, a left-handed batter,6 and an outstanding one — until he ran into major leagues pitching. By 1912, Gil was playing for a semipro club in Norwich, Connecticut, hitting well and trying to get by defensively as a catcher. With the Boston Braves headed for a last-place (52-101, .340) National League finish and veteran catcher-playing manager Johnny Kling in need of someone to occasionally spell fellow backstop Bill Rariden and himself, Kling decided to try out the young Norwich phenom whom he had been hearing about and signed Whitehouse to a Boston contract.
On June 20, 1912, 18-year-old Gil Whitehouse made his major league debut in a home game against the New York Giants — and it could not have gone much worse. With Boston already trailing 9-0 in the fourth inning, starting catcher Kling decided to sit out the remainder of the game and try out the prospect. At the plate, young Whitehouse was helpless against curve-balling southpaw Hooks Wiltse, striking out twice. He also proved inadequate behind the plate, committing two fielding errors and allowing a passed ball, while permitting seven Giants baserunners to steal safely (including Josh Devore who swiped second and third base twice in a seven-run New York ninth). With the Giants ahead 21-2 in a contest that the next-day New York Times would label a "baseball farce,"7 Giants manager John McGraw lifted Wiltse and brought in a new recruit of his own to finish the contest, pitcher Ernie Shore. The lanky right-hander would go on to have a fine career, but his major leagues debut was awful, even worse than that of our subject. The Braves immediately set upon Shore, battering him for 10 last-inning runs. But of the three outs finally obtained by Shore, one was the third strikeout by Gil Whitehouse.
Given his nightmarish audition, Kling was not disposed to use Whitehouse again and released him soon thereafter.8 Chastened but undiscouraged, Gil returned to Connecticut where he played for semipro clubs in South Norwalk and New Canaan. An unidentified news clip in the Whitehouse file states that he was signed by the New Haven White Wings of the Class B Eastern Association for the 1913 season, but released before the regular season began.9 A mid-August tryout with the Brockton (Massachusetts) Shoemakers of the Class B New England League also ended with Gil's release.10 Whitehouse received another chance in Organized Baseball at the start of the 1914 season, signed by the Worcester Busters of the Class B New England League. Gil's bat made a favorable early-season impression on Worcester manager Jesse Burkett, but his work behind the plate remained substandard. And a position switch was stymied by the oversupply of outfielders and corner infielders already on the Busters' roster. But rather than release Whitehouse, Burkett "loaned" him to the Portland Duffs, a NEL rival owned and managed by his friend Hugh Duffy.11 Once there, Whitehouse made Burkett regret the move, as he proceeded to tear up the circuit.
Given the benefit of being in the Duffs everyday lineup — more often as an outfielder (75 games) than as a catcher (21 games) — the now-20-year-old quickly became one of the league's leading hitters, staging a season-long duel with Worcester's Chick Shorten for the NEL batting average crown. In the end, Shorten (.345) nosed-out Whitehouse (.344) for the laurel.12 Gil's outstanding stickwork, however, did not go unrewarded, as it garnered him the attention of major league clubs, with the New York Yankees being his foremost suitor. But before he changed his professional status, Whitehouse altered his domestic one. That September, he married Mildred Barbour, a 21-year-old Portland telephone operator. Before the decade was out, the young couple would have three daughters, Shirley (born 1915), Mona (1916), and Barbara (1920).
On December 15, 1914, Whitehouse spurned contract overtures from the game's major leagues establishment to sign with the Indiana Hoosiers, the inaugural champions of the renegade Federal League.13 With competition for new talent fierce among the rival circuits, the pact called for a handsome $4,700 salary, easily the most money that Whitehouse ever earned in Organized Baseball.14 Gil's good bat-weak glove reputation preceded him and once spring training began, Hoosiers manager Bill Phillips dispatched him to less defensively-demanding right field where his primary competition was holdover Al Scheer. By the end of camp, Whitehouse had won the job. In the meantime, the Indianapolis franchise had been relocated by new club owner Harry Sinclair. His ambition to place his just-acquired ball club in New York City thwarted by NY Giants boss Harry Hempstead.15 Sinclair settled on nearby Newark.16
On April 10, 1915, Gil Whitehouse was the season-opening lead-off batter/right fielder for the Newark Peppers in an away game against Baltimore. As pointedly observed by a local sportswriter, "the youngster is very highly touted … but failed to show anything in the opener,"17 going 0-for-4, with three strikeouts in Newark's 7-5 victory. Events pretty much repeated themselves during Whitehead's next starting assignment four days later. He went 0-for-3, with two more strikeouts (but he scored a run and drove in another) in an 8-7 loss to the Brooklyn Tip-Tops. With that, manager Phillips had seen enough and consigned Whitehead to the bench. He sat out the next ten Newark games. But with the Peppers far behind Buffalo in the bottom of the ninth on April 27, Gil was inserted as a pinch-hitter and registered his first major leagues base-hit, a single off of right-hander Hugh Bedient. Whitehouse appeared in only one more Newark game thereafter (an unsuccessful pinch-hitting appearance) before being optioned in mid-May to the Hartford Senators of the Colonial League, the Federal League's minor league affiliate.18
Once again playing daily and facing inferior pitching, Whitehouse's bat quickly heated up. In 97 games for Hartford, he batted .318, third-best in the Colonial League, and began showing some power: 34 extra-base hits. He also made his professional pitching debut, going 1-1 (with four strikeouts but eight walks) in two appearances.19 Whitehouse's solid work earned him a mid-September recall by Newark, then in the midst of a five-club dogfight for the Federal League pennant. In his first game back, Gil went 3-for-5, with a triple and two runs-scored, in a 7-6 win over the St. Louis Terriers. Five days later, he registered another three-hit game in a 6-4 win over Kansas City. From then on, Whitehouse was a semi-regular in the Peppers lineup. He even pitched a scoreless inning of mop-up relief in early October.20
Regrettably, the performance of both the Newark Peppers and Gil Whitehouse faded down the stretch. Briefly the Federal League front-runner in mid-September, the (80-72, .526) Peppers finished fifth in final FL standings — but only six games behind the champion Chicago Whales. The 26 base-hits that Whitehouse collected upon his late-season return to Newark elevated his 1915 FL season batting average to .225, underwhelming but a vast improvement over his .100 (1-for-10) start. In 35 FL game-appearances total, he also scored 16 runs and drove in another nine. Newark reserved Whitehouse for the 1916 season21 but, teetering on financial collapse, the Federal League dissolved over the winter. With that, Gil's time in Newark, indeed his days as a big leagues ballplayer, were over.
Like other lesser Federal League lights, Whitehouse attracted little interest from the teams of the surviving major leagues. The best that he could do was land a berth in a mid-level minor: the Class B Eastern League.22 But not just any minor league outfit, as the 1916 New London (Connecticut) Planters that Gil was joining has been ranked among the Top-100 ball clubs in minor league history.23 For the most part, New London's excellence was grounded in a superb pitching staff (four 19+-game winners), not batting prowess. Only one Planters regular batted over .270 (Harry Weiser, .323). By that measuring stick, Whitehouse's .255 BA was tolerable, a bit better than the club norm. More, however, had been expected from the ex-Pepper, and he was not retained by New London for the 1917 season. In fact, it appears that Whitehouse did not play anywhere in Organized Baseball that year.
Whitehouse resurfaced in 1918. With America now fully engaged in World War I and player ranks thinned by military service or work in defense industry plants, the professional baseball situation was unsettled, with a number of leagues suspending play for the duration. But for the most part, the majors and high minors decided to start the campaign, and needed manpower to do so. Gil Whitehouse was physically fit and only 25 years old, but as a married man already with two young children he was an unlikely candidate for conscription. Given that, the Toronto Maple Leafs of the Class AA International League signed him.
Whitehouse performed capably in Toronto, batting .297 and playing decently in the outfield through mid-July. At that point, the Boston Red Sox, which evidently held certain rights to Maple Leafs personnel (including Whitehouse), directed his release to a league opponent, the cellar-dwelling Jersey City Skeeters.24 There, Gil's hitting waned (he finished the 1918 season with a combined .274 BA in 105 games-played)25 but he was given the chance to hone a skill that he would put on full display in the years to come: pitching. In fact, Gil ended the abbreviated 1918 season26 with an impressive iron-man hurling feat. On September 2, Whitehouse hurled complete-game victories in both ends of a season-ending doubleheader against the Newark Bears. As it turned out, the twin-bill triumphs marked the conclusion of Gil Whitehouse's career in Organized Baseball.
Jersey City reserved Whitehouse for the 1919 season,27 but with the November close of the Great War ushering in the return to baseball ranks of hordes of established players, Whitehouse realized it was time to move on with his life. Returning Massachusetts, Gil got a job as a patrolman in the City of Newton.28 And once the weather permitted, he supplemented his police department paycheck with weekend semipro gigs, most notably with the Brennan Shoe club of Randolph, the champions of southeastern Massachusetts. Now as much a full-time pitcher as an outfielder, he regularly took the hill for the Brennans, even throwing a no-hitter at the (Boston) Back Bay Knights of Columbus club in 1920.
The following year, Whitehouse took a fateful step. He relocated his family to Maine, his wife's home state. For three seasons, Gil and his Livermore Falls teammates were the cream of local semipro clubs, dominating Maine state competitions. Again alternating between the pitcher's mound and the outfield and slugging long drives from both sides of the plate, Whitehouse was soon pronounced "the Babe Ruth of Maine."29 After three acclaimed summer campaigns, Whitehouse assayed a comeback in Organized Baseball. But a Spring 1924 tryout with the San Antonio Bears of the Class A Texas League fizzled, and Gil soon returned to Maine.30 Once back home, he promptly found a congenial situation: a soft, well-paying job as a storekeeper at the Eastern Manufacturing Company plant in Brewer and player-manager of the Easterns, his employer's crack baseball club in the newly-formed Maine League. As before, Whitehouse alternated between pitching and the outfield, leading the league in hitting with a .400+ batting average.31 In September 1925, fan appreciation was demonstrated by the holding of "Gil Whitehouse Day" at the Easterns home ballpark. Gil repaid the locals' esteem by playing all nine positions in a 4-3 victory over the P.C.F. club.32
As he awaited the arrival of the coming baseball season, life was good for Gil Whitehouse. Then without seeming warning, he collapsed and died while attending to routine duties at the plant on February 14, 1926. Only thereafter was it revealed that an errant late-1925 season fastball that had struck Whitehouse in the chest had required follow-up medical care for ensuing heartbeat irregularity "on rare occasions."33 Medical records pertaining to the deceased's passing, however, do no more than guess regarding his demise: "sudden (probably heart disease), cause unknown."34
Only 32 and "probably the best all-around baseball player in the state,"35 the unexpected passing of the genial, well-liked Whitehouse stunned fans, teammates, and the Maine sports press, and tributes to the deceased poured in.36 Days later, family, friends, and coworkers crowded funeral services conducted at the Second Congregational Church in South Brewer.37 Interment at Forest City Cemetery in South Portland followed. Survivors included his pregnant widow Millie, three young children, and his parents.
Postscript: Some six weeks after her husband's death, Millie gave birth to Gilbert Arthur Whitehouse, Jr., the son our subject never got to meet. In 1970, Gil, Jr. provided the Hall of Fame library in Cooperstown copies of family photos and the otherwise-difficult-to-locate news clippings that have helped this profile recreate the life and times of Gil Whitehouse, a good man and long-ago pride of Maine baseball who deserves to be remembered.
Acknowledgments
This biography was originally published in the April 2020 issue of The Inside Game, the newsletter of SABR's Deadball Era Committee. This version was reviewed by Rory Costello and Len Levin and fact-checked by Kevin Larkin.
Sources
Sources for the biographical information recited above include the Gil Whitehouse file, complete with family scrapbook clippings and photos, maintained at the Giamatti Research Center, National Baseball Hall of Fame and Museum, Cooperstown, New York; US Census and Whitehouse family data accessed via Ancestry.com, and various of the newspaper articles cited in the endnotes, particularly the obituaries locally published at the time of Whitehouse's death in February 1926. Unless otherwise specified, stats have been taken from Baseball-Reference.
Notes

1 Owen Osborne, "Gil Whitehouse Was Babe Ruth of Maine," Bangor (Maine) Daily News, January 18, 1962: 30. The writer is indebted to Betsy Paradis, Local History and Special Collections Librarian, Bangor Public Library, for providing this article and local reportage relating to Gil Whitehouse's death in February 1926.
2 His siblings were sisters Monica (born 1891) and Beatrice (1899).
3 According to his son Gilbert, Jr. responding to a December 15, 1970 letter from Hall of Fame historian Cliff Kachline.
4 See "Whitehouse Is Lost to Duffs," unidentified 1914 news article in the Whitehouse file at the GRC.
5 Gil Whitehouse's TSN player contract card has him slightly bigger: 5'11"/175 lb.
6 See e.g., Ralston Goss, "New Outfielder Is Signed by Phillips," Indianapolis Star, January 6, 1915: 10: "Gilbert Whitehouse … is only 20 years old but gives every promise of being a fast player. He is a right-handed thrower and left-handed batsman." Of the four different 1913-1918 batting stance photos and cartoon drawings of Whitehouse found in his GRC file, each depicts him batting lefty, not righty. A Whitehouse photo published in the Indianapolis Star, March 22, 1915, likewise shows him as a left-handed batter. From the evidence, it appears that right-handed batting, like pitching, is something that Whitehouse developed largely during his post-Organized Baseball career.
7 See "Giants and Boston in Baseball Farce," New York Times, June 21, 1912: 11.
8 Current baseball reference works erroneously list Whitehouse as playing in two games for the 1912 Boston Braves. But review of box scores for the 18 Boston games that followed Whitehouse's June 20 debut establish that he never played a second game in a Boston uniform. See also, "Records of the Boston Nationals," Boston Journal, July 8, 1912: 8, which lists Whitehouse as having appeared in one game and being released.
9 Whitehouse's signing and release by New Haven in 1913 is also noted on his TSN player contract card.
10 Whitehouse went one-for-seven during his August 10-14, 1913 audition, according to the New England League research of longtime SABR member Bob Richardson.
11 As explained in "Former Norwalk Player Jumps to Federal League," Bridgeport (Connecticut) Evening Farmer, January 4, 1915: 9, and "A New Hoosier," Sporting Life, February 27, 1915: 9. The Whitehouse file also contains a January 14, 1915 letter written by Hugh Duffy which confirmed that "Whitehouse was not my property but I had the loan of him" for the 1914 season.
12 Per "New England League Statistics," Sporting Life, January 2, 1915: 24. Whitehouse's defensive work improved to mediocre, as he posted middle-of-the-pack fielding averages in the outfield (.931) and behind the plate (.945), per the New England League stats published in the 1915 Reach Guide, 220.
13 As reported in "Former Norwalk Player Jumps to Federal League," Bridgeport Evening Farmer, January 4, 1915: 9; "Federals Snare a Hitter," Watertown (New York) Times, January 7, 1915: 6, and elsewhere.
14 A copy of Gil Whitehouse's 1915 contract with the Indianapolis Hoosiers is viewable on-line via the National Baseball Hall of Fame website.
15 Once Hempstead learned of Sinclair's intention to relocate the Hoosiers to Gotham, he had his agents quietly purchase or encumber the few ballpark-sized property lots available in crowded Manhattan.
16 Wiedenmayer's Park, the only preexisting ballpark in Newark, was also unavailable, leased by the Newark Indians of the high minor International League. This forced Sinclair to place the newly-named Newark Peppers in a ballpark he had erected in the adjoining mini-city of Harrison, New Jersey.
17 Emanuel Daniel, "Baltimore Budget, Sporting Life, April 17, 1915: 10.
18 As reported in "Three Men for Hartford," Boston Herald, May 18, 1915: 10; "Hartford May Get Two Stars from Brookfeds," Bridgeport Evening Farmer, May 18, 1915: 9. Accompanying Whitehouse to Hartford were pitchers Fred Trautman and Harry Billard. Formerly a Class C minor league, the Colonial League abandoned Organized Baseball to affiliate with the Federal League just before the 1915 season started.
19 Per Colonial League stats published in the Springfield (Massachusetts) Daily News, August 30, 1915: 13.
20 Gil Whitehouse is not to be confused with left-handed pitcher Charlie Whitehouse (no relation). The two Whitehouses were Newark teammates at the outset of the 1915 season, but Charlie had been released in early June.
21 As established by an undated letter to Whitehouse from Newark club president Pat Powers contained in the Whitehouse file at the GRC. Shortly thereafter, Powers agreed to release Whitehouse from the reserve clause of his contract with Newark upon payment of $1,000. Letter of Powers to Whitehouse, dated January 12, 1916, in the Whitehouse file. Unsurprisingly, Whitehouse did not take Powers up on the offer.
22 Newark club owner Sinclair unloaded Whitehouse for the modest price of $250, per "News of Sports, Bridgeport Evening Farmer, March 28, 1916: 11.
23 New London comes in 57th in the all-time best minor league rankings of baseball historians Bill Weiss and Marshall Wright on www.Milb.com. The Planters went 86-34 (.717) to capture the 1916 Eastern League crown.
24 A telegram and follow-up letter memorializing Whitehouse's release to Jersey City signed by Boston club owner-president Harry Frazee is contained in the Whitehouse file at the GRC. The transfer was also noted in the press. See e.g., "6 New Skeeters to Play against Rochester To-day," New York Tribune, July 18, 1918: 14.
25 Per International League statistics published in the 1919 Official Reach Guide, 291. Baseball-reference has no 1918 stats for Whitehouse.
26 The regular season of professional baseball leagues was ended in early September 1918 by order of US Secretary of War Newton D. Baker.
27 As noted in the 1919 Official Reach Guide, 215.
28 Patrolman Whitehouse's most high-profile collar was his arrest of serial burglar William "Raffles" Twomey, as reported in "Newton Robber Admits Guilt," an undated/unidentified news item in the Whitehouse file at the GRC.
29 See Owen Osborne, "Gil Whitehouse was the Babe Ruth of Maine," Bangor Daily News, January 18, 1962: 30.
30 See "San Antonio Bears in Spring Training," complete with photo of Gil Whitehouse, San Antonio Evening News, March (?), 1924: 10. Whitehouse was in the area visiting his sister Beatrice Munn and family.
31 Per an undated/unidentified news item contained in the Whitehouse file at the GRC.
32 See "Whitehouse Stars in All Positions," an unidentified September 1925 news article in the Whitehouse file.
33 Per "Sudden Death of Whitehouse, Eastern Leader," February 15, 1926 (newspaper unidentified).
34 Per the Gilbert Whitehouse record of s death obtained by the writer from Maine health officials. Because no autopsy was performed, the Whitehouse cause of death is unknowable. But cardiac arrythmia as a result of trauma to the heart muscle is a distinct possibility.
35 According to "Veteran Pitcher Dies in Brewster," Bangor Daily News, February 15, 1926.
36 Illustrative is "Our Loss Is Great," in an undated issue of The Mill, the Eastern Manufacturing Company newsletter, a copy of which is contained in the Whitehouse file at the GRC. See also, "Sudden Death of Whitehouse, Eastern Leader," above.
37 As reported in "Deaths and Funerals," Bangor Daily News, February 17, 1926.
Full Name
Gilbert Arthur Whitehouse
Born
October 15, 1893 at Somerville, MA (USA)
Died
February 14, 1926 at Brewer, ME (USA)
If you can help us improve this player's biography, contact us.
https://sabr.org/sites/default/files/WhitehouseGil.jpg
600
800
admin
/wp-content/uploads/2020/02/sabr_logo.png
admin
2012-01-04 20:25:05
2020-06-30 09:22:09
Gil Whitehouse